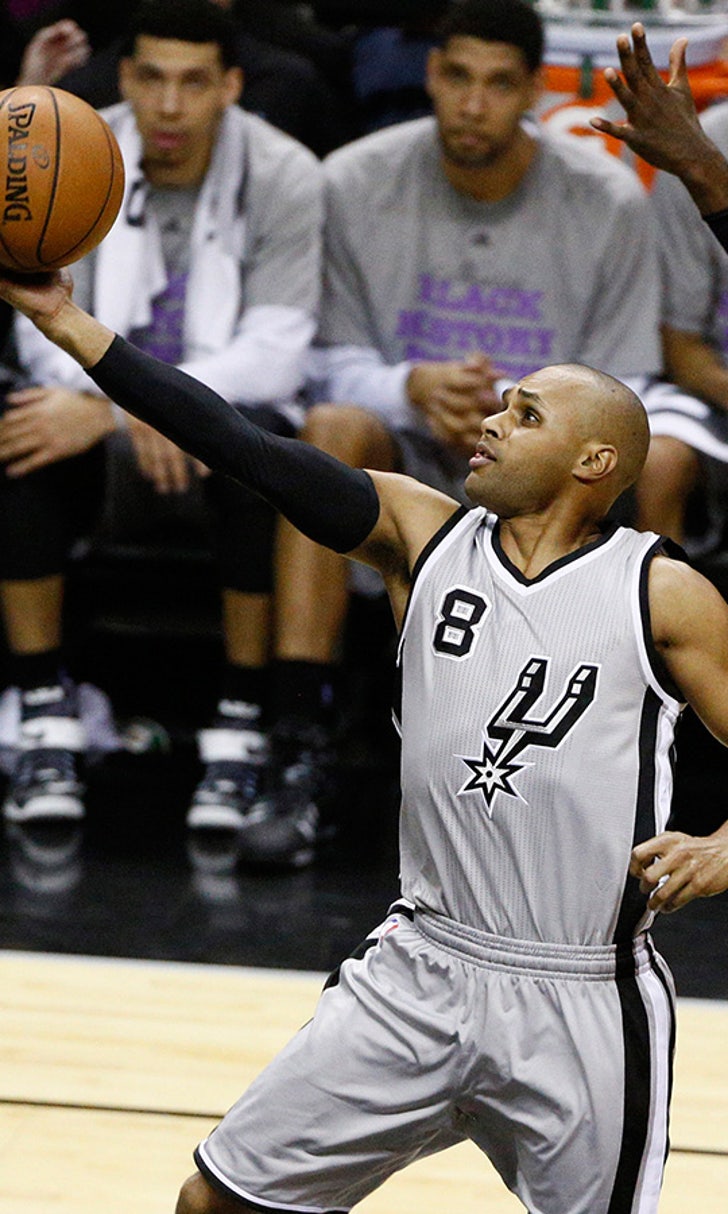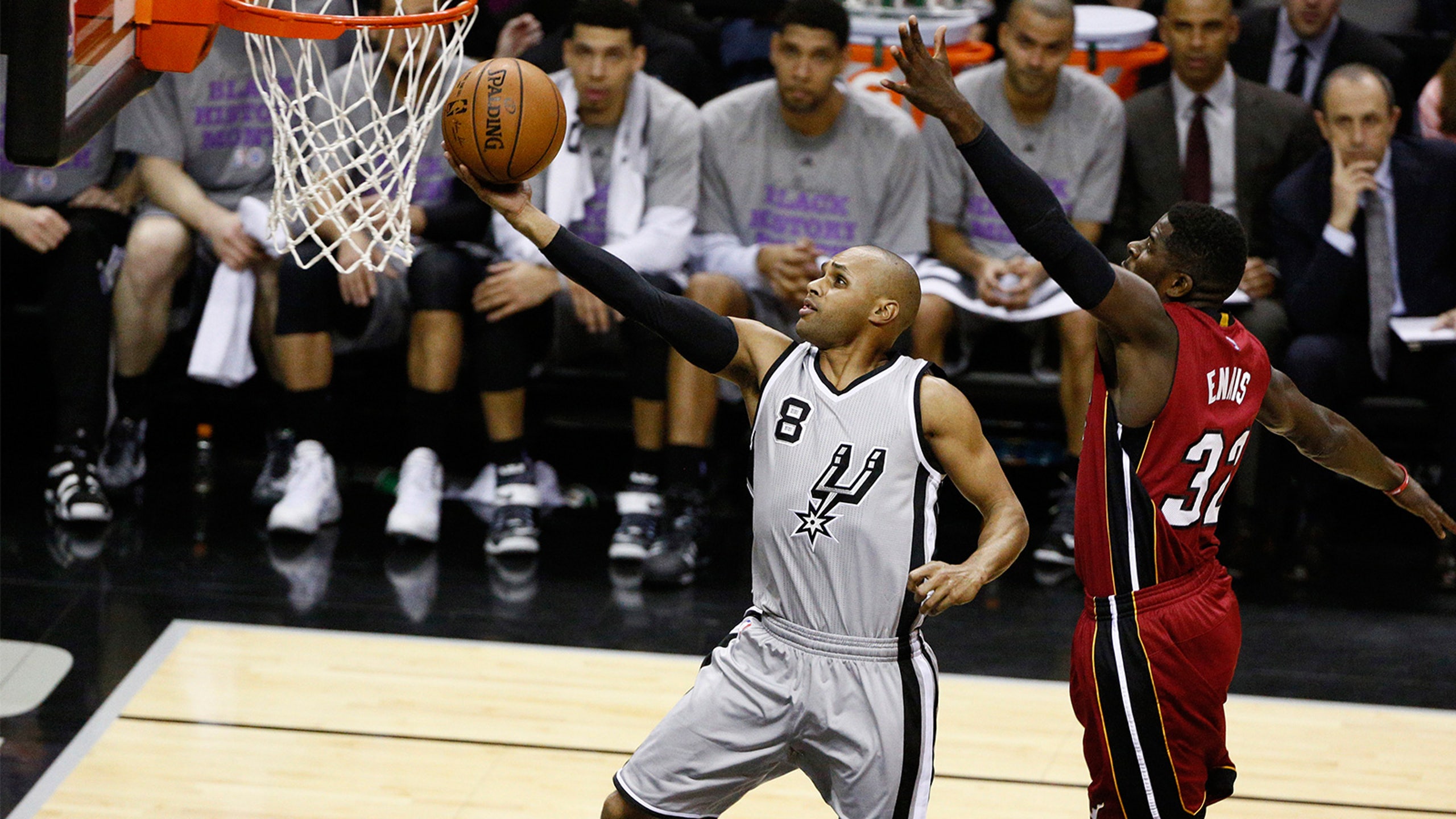 Heat Check: Whiteside's absence too much for Miami to overcome in loss to Spurs
BY foxsports • February 7, 2015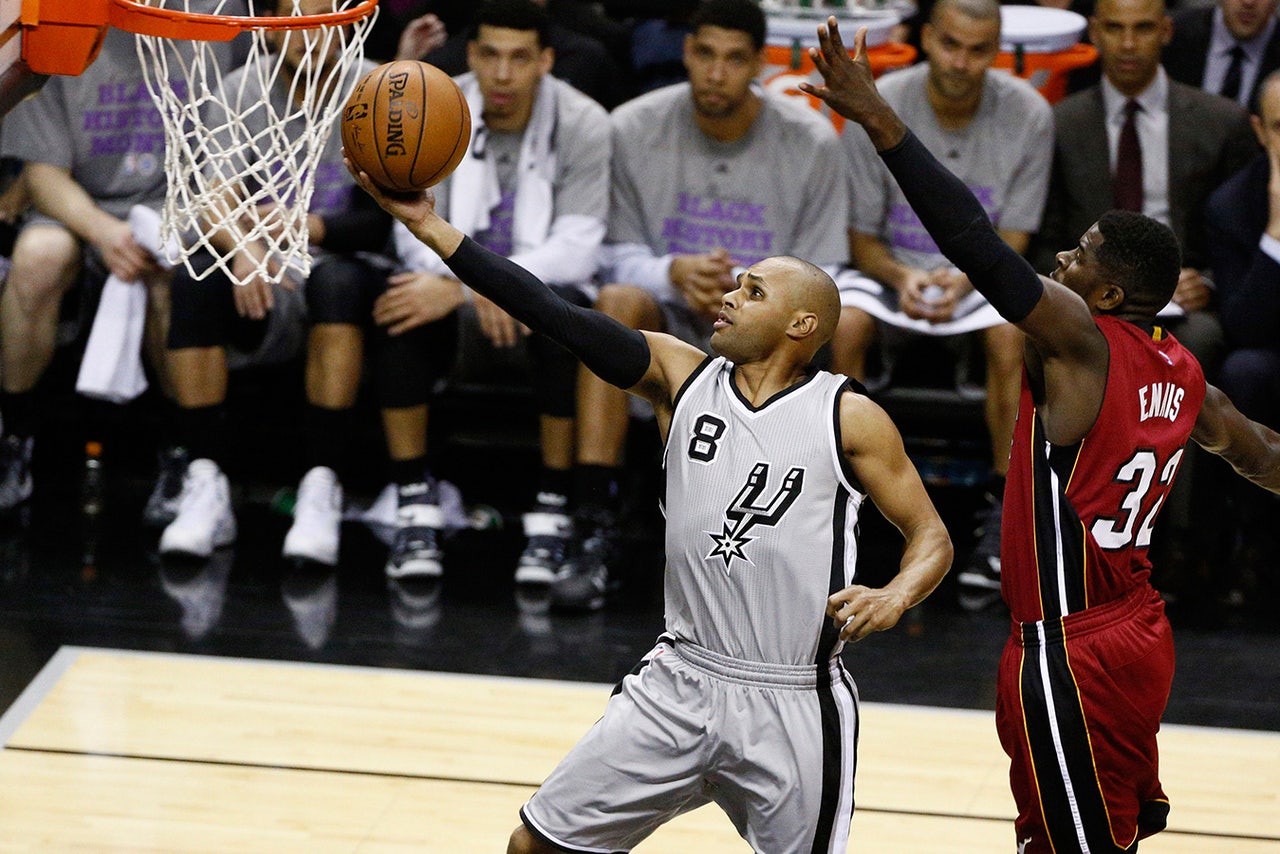 Already hobbled, the Miami Heat's fate against the defending champion San Antonio Spurs was essentially sealed with the news that Hassan Whiteside would be sitting out with an ankle injury.
Despite the Heat's best efforts at the start, the vast difference in talent between the former NBA Finals rivals was quickly made apparent minutes into the game once point guard Tony Parker led the Spurs to the first of several big runs to take their first and only lead of the night.
Coupled with the continued absence of leading scorer Dwyane Wade (hamstring) along with reserve Shawne Williams (hip), the NBA's second-worst scoring team didn't have enough firepower to contend with the Spurs' superior ball movement and hustle. Miami didn't help their cause with several unforced turnovers that San Antonio took full advantage of to score easily in transition.
To make matters worse, Udonis Haslem landed awkwardly after converting a basket and injured his left wrist in the first half. All-Star forward Chris Bosh had a quiet night with 14 points and seven rebounds on a night the team desperately needed him to help make up for the absence of Whiteside and Wade. The team's sole bright spots were rookie Tyler Johnson's team-leading 18 points and Luol Deng, who tallied 17 points and six rebounds.
Led by Johnson and fellow rookie James Ennis, the Heat managed to score the first nine points of the second quarter to cut the deficit to two points before the Spurs responded with a 10-0 run. Though their lead was never truly threatened, a 9-2 Spurs run midway through the third quarter helped put further distance between the two teams.
With the 98-85 loss Friday at the AT&T Center, the Heat closed their weeklong road trip with their third consecutive defeat and their fifth in their last six games. It also dropped them to the ninth seed and out of the playoff picture in the East.
THE TURNING POINT
A lightning-quick 17-2 run in the first quarter in which the Spurs made eight straight field goals broke the game open and left the Heat playing catch up the rest of the way.
THE DIFFERENCE MAKER
MIami had no answer for the physical play of NBA Finals MVP Kawhi Leonard and his perimeter defense helped shut down an offense that was already struggling to score without Wade. He closed with 24 points with five 3-pointers along with four rebounds, four assists and three steals.
STAT OF THE GAME
In just one example of their team-first philosophy, the Spurs racked up 31 assists from their 40 total field goals.
WHAT'S NEXT
The Heat return home to host the New York Knicks next Monday at 7:30 p.m.
You can follow Surya Fernandez on Twitter @SuryaHeatNBA or email him at SuryaFoxSports@gmail.com.
---