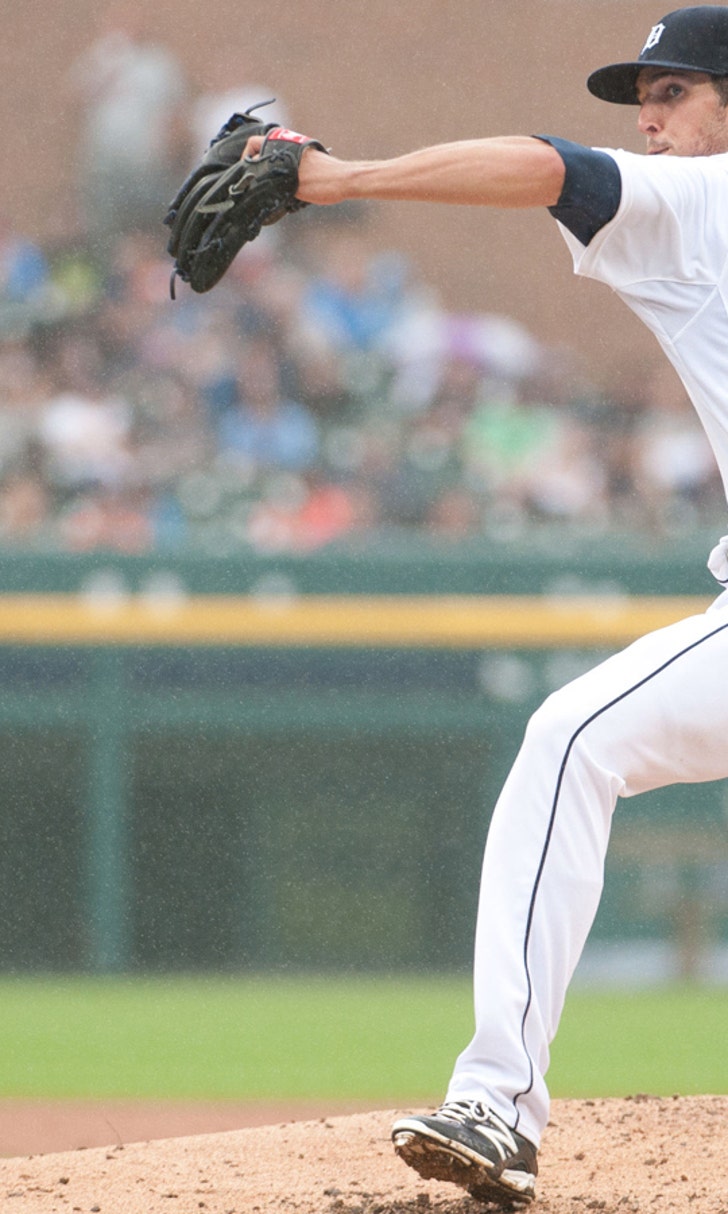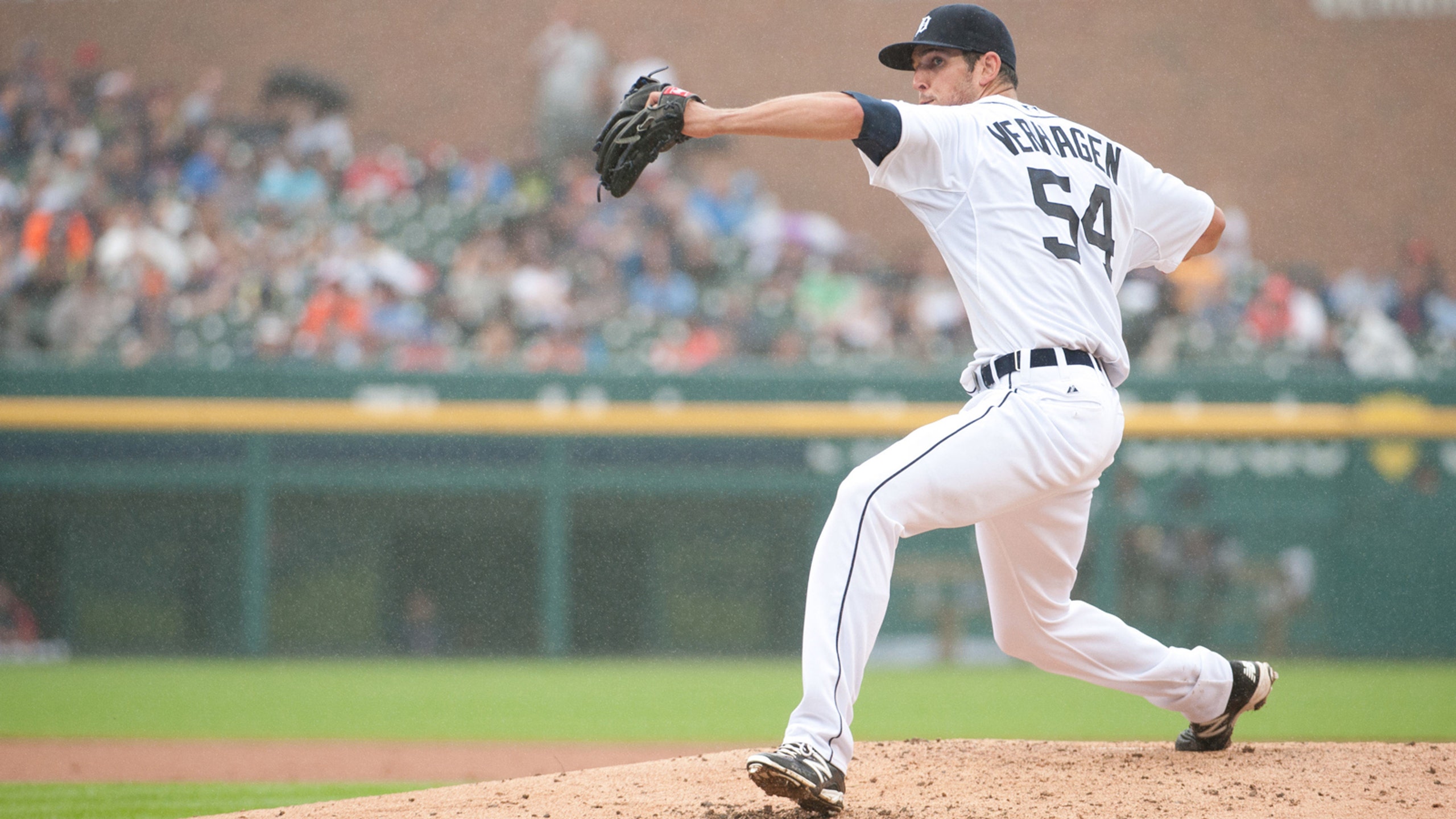 Healthy VerHagen hopes to make Tigers' roster in any role
BY foxsports • February 6, 2015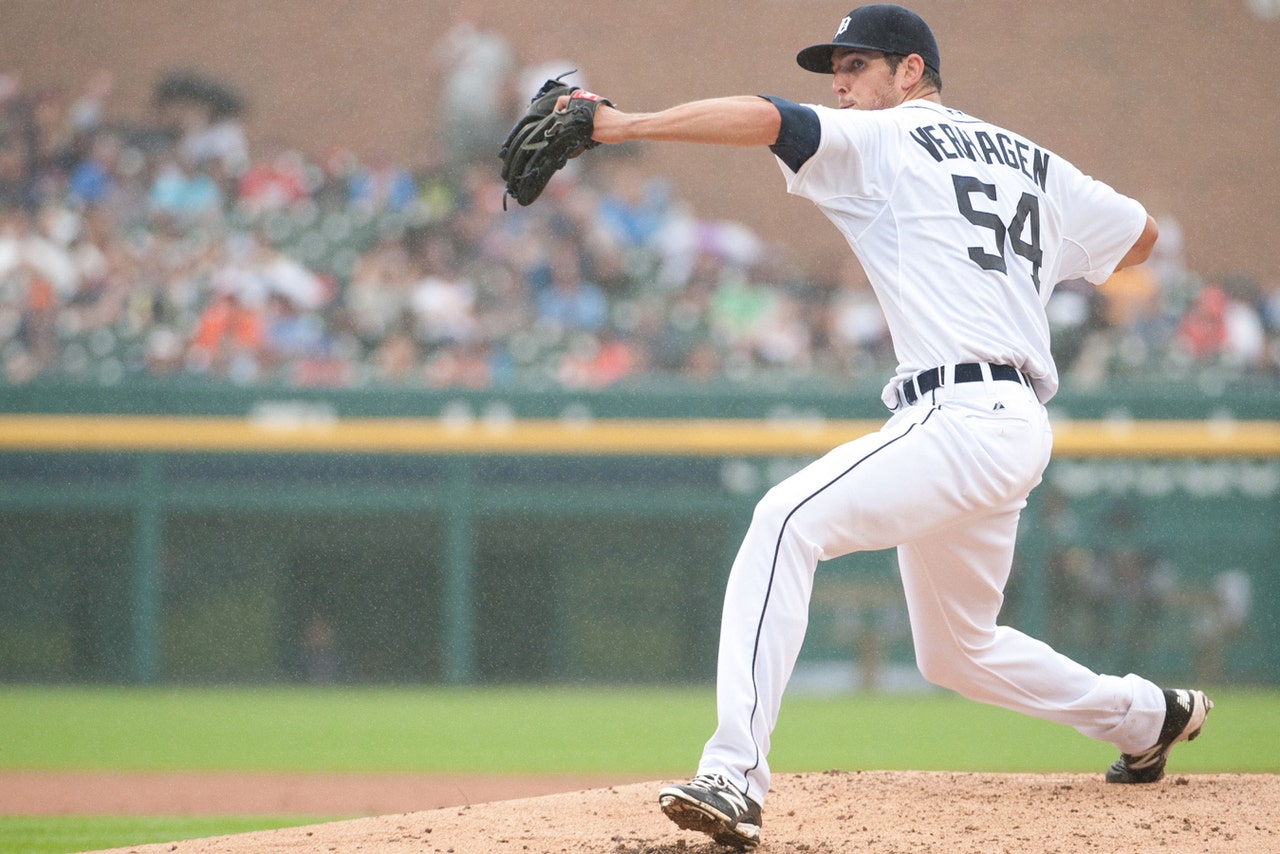 DETROIT -- It was going so well for Drew VerHagen last season until the injury bug bit him.
The Tigers needed a starter for a doubleheader last July 19 against the Cleveland Indians and decided to call up a promising kid from Triple-A Toledo.
VerHagen came up and made his major league debut in the first game.
Unfortunately for VerHagen, the Indians started Corey Kluber, who ended up winning both that game, 6-2, and the AL Cy Young.
VerHagen, then 23, allowed just three runs on five hits in five innings, and struck out four of the first six batters he faced.
After that game, VerHagen returned to Toledo but ended up on the disabled list three days later with a lower back strain, which turned out to be a stress fracture.
"I felt some pain throughout the whole year but it got a lot worse," VerHagen said during the winter caravan. "Maybe some of the adrenaline was covering it up during the game. It definitely got a lot worse after that, when I went back down to Toledo."
VerHagen's back ended up being bad enough that he did not pitch the rest of the season, instead ending up in Lakeland, Fla. for rehabilitation.
"First off, I just had to rest it for a few weeks, just to kind of let the bone settle," VerHagen said. "Then I did a bunch of rehab, a bunch of exercises and stretches with our trainers down there. They got me feeling good."
It wasn't quite what VerHagen had in mind after making his big league debut.
"That wasn't fun," VerHagen said. "That was a big fall-off, going from cloud nine, being called up, to Lakeland rehabbing. It wasn't fun at all but it was good to get a taste of Detroit. It gave me something to kind of focus on throughout my rehab so that was definitely helpful."
Tigers head athletic trainer Kevin Rand said VerHagen will now have to work consistently to maintain a healthy back.
"I think it's just going to be something I have to keep up with throughout my career, just to keep that area strong and healthy," VerHagen said. "It's something that I did it throughout the year this year but now I kind of have a set routine that I'll be able to carry on throughout this year."
The Tigers chose VerHagen in the fourth round of the 2012 draft out of Vanderbilt University.
He's now one of several Vanderbilt players in the organization, including David Price.
"I've talked to him some just working out back at Vanderbilt," VerHagen said. "In the offseason he goes back pretty much every year so I've gotten to know him through that. He's a great guy."
Now VerHagen would like to get to know Price as a teammate as they weren't at Vanderbilt at the same time.
However, the Tigers say they are set at starter with Price, Justin Verlander, Anibal Sanchez, Shane Greene and Alfredo Simon.
But perhaps VerHagen could end up in the Tigers' bullpen.
"They haven't told me anything," VerHagen said. "I'm just getting ready like I usually do. I'm feeling strong and I'll just show up to spring and whatever role they think that I fit, I'll be happy to do."
VerHagen, who was 6-7 with a 3.67 ERA in 19 starts in Toledo, said he does have experience relieving so he's capable of either.
Although he had just one start with the Tigers, VerHagen believes he has a decent chance of making the team with a good performance this spring.
"I feel pretty confident about it," VerHagen said. "Right now I'm just focusing on getting my body in position to where I can stay healthy the entire year. Kind of control what I can control, which is myself, my body. 
"As far as making the team, that's the goal, obviously."
---