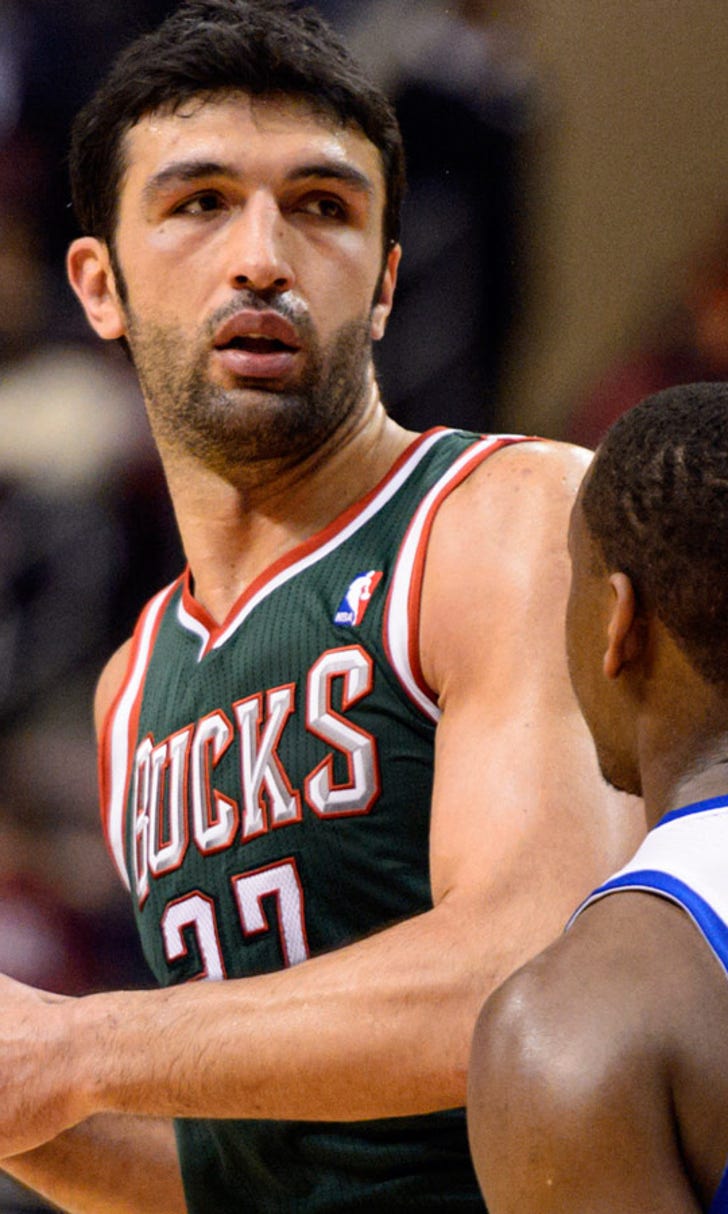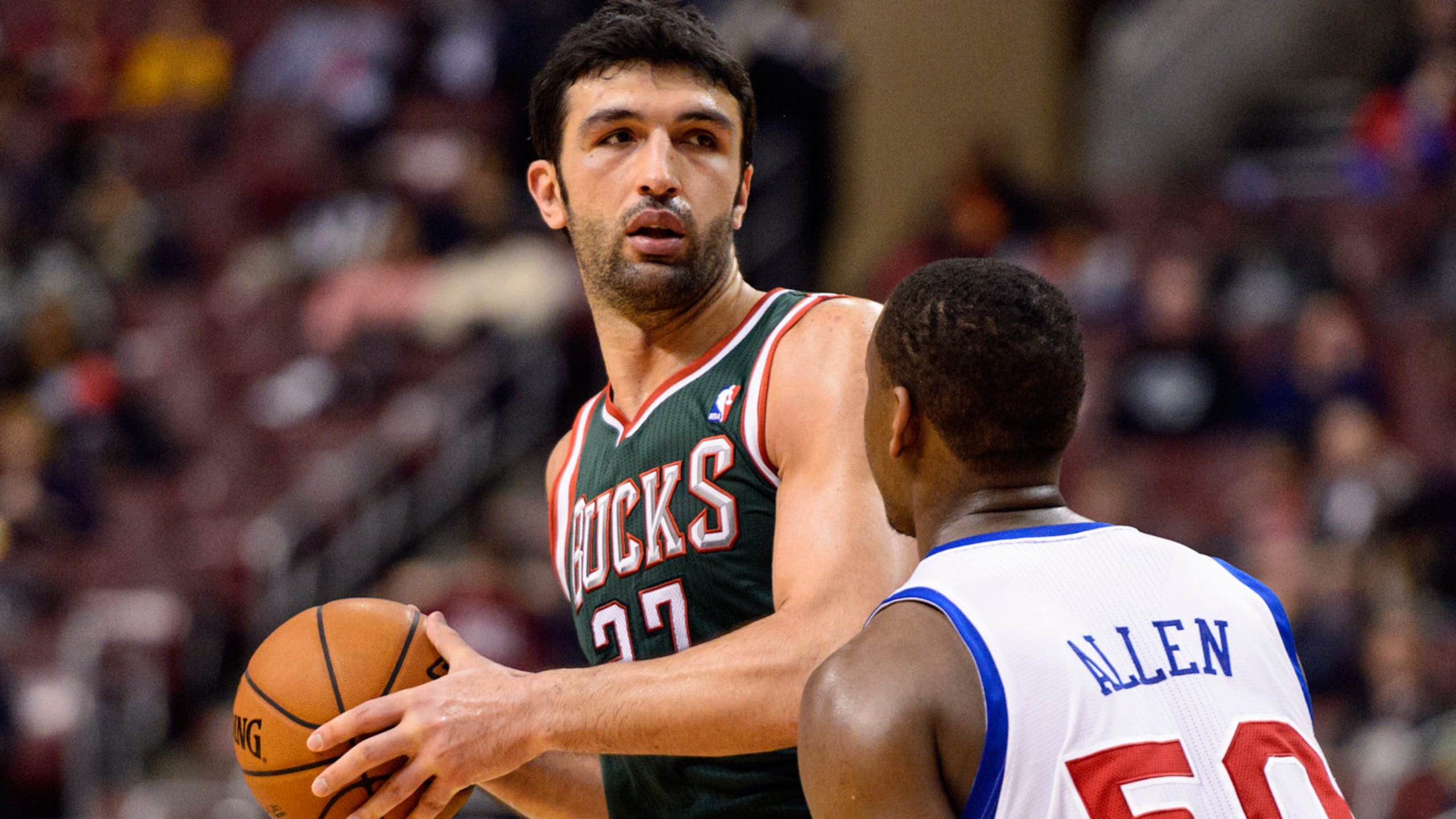 Healed Pachulia ready to play, 'minutes don't matter'
BY foxsports • January 28, 2014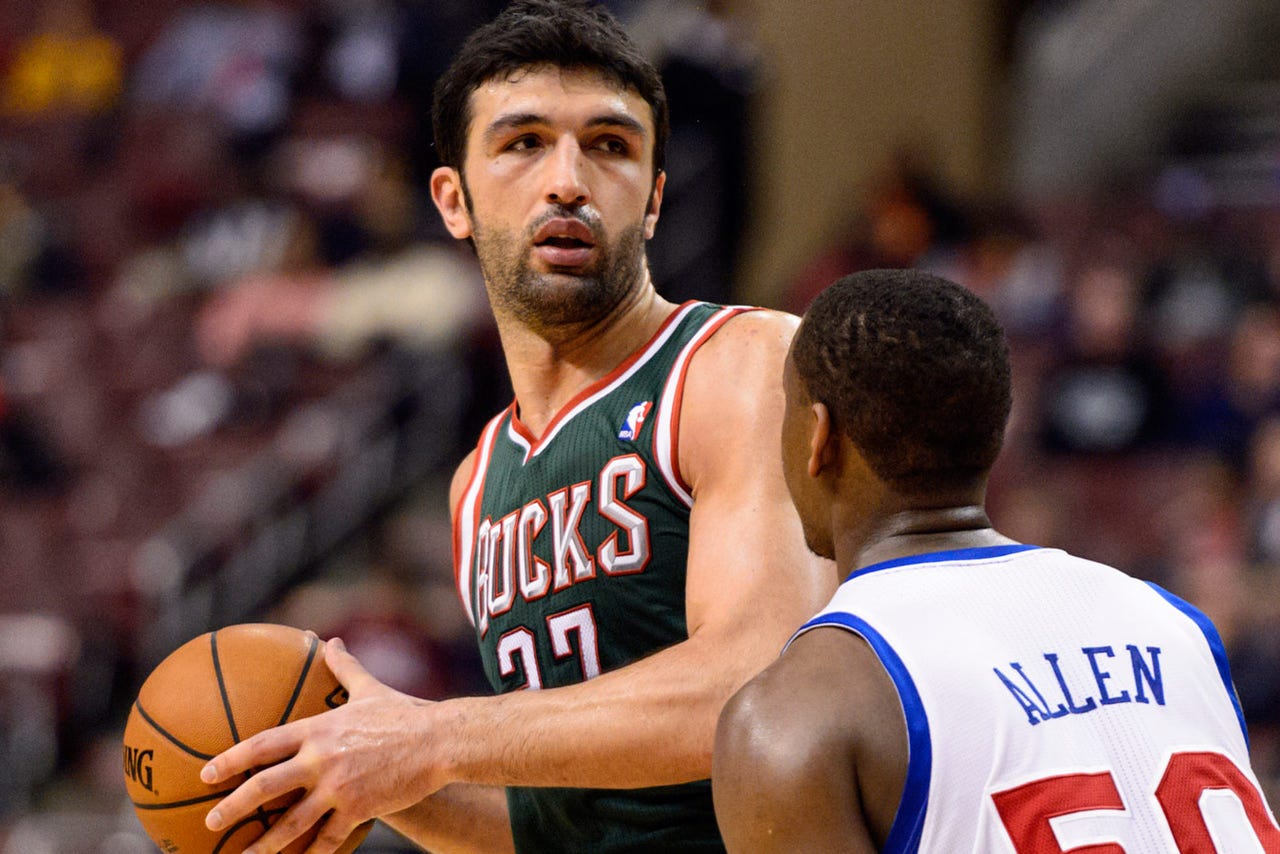 ST. FRANCIS, Wis. -- Milwaukee Bucks center Zaza Pachulia practiced in full Tuesday for the first time since being ruled out with a broken right foot on Dec. 4.
Pachulia still hasn't been cleared to return to game action but is on track to be available to the Bucks in the near future. Milwaukee closes out a three-game homestand with a game against Phoenix at the BMO Harris Bradley Center on Wednesday before heading on the road for games in Orlando and Memphis.
"I don't know how ready I was, but I did my best mentally first of all, then physically," Pachulia said after Tuesday's practice at the Cousins Center. "I've been doing a lot of things with the coaches and with Hack. I did know how it was going to go, but it went well. I definitely can get better and I'm going to work extra to get stronger. I can't wait to get back."
Pachulia has started 11 of the 17 games he's played in this season, mostly due to the fact Larry Sanders was out with a thumb injury at the beginning of the year. He averaged 6.9 points and 6.5 rebounds in 25.2 minutes per game.
With Sanders back, John Henson needing to play and Miroslav Raduljica improving each time he's out on the floor, Pachulia gives Bucks coach Larry Drew a physical presence on the front line.
"It means a great deal," Drew said of getting Pachulia back. "Zaza not only sets the example in the locker room, but he's a presence on the floor. He's a big body, he plays hard, throws his body around and we've been missing that, especially from him."
After having Achilles surgery in April, Pachulia missed part of training camp before returning to the Bucks just before the season opener. He was experiencing tightness in his Achilles shortly before the fracture in his foot was revealed.
"Tendonitis bothered me because I was wearing a boot for a long time," Pachulia said. "Hopefully that's the last time I have to wear a boot in my life. It got depressing in the end."
Drew plans to slowly work Pachulia back into the mix and will limit his minutes early, but also said he wants to get the veteran center back in as quickly as possible.
"Being out for such a long time dealing with a foot injury, that's very normal," Pachulia said of playing limited minutes early. "As time goes and I get better and I get in better shape, I can take more minutes. Whatever the team needs I'll be ready. Minutes don't matter."
Though he admitted the last month has been tough watching his team struggle mightily on the court, Pachulia still has been traveling with the team and making sure his presence as a leader has been felt. It's rare to see a player out an extended period of time make every road trip, but Pachulia did.
"I was still involved," Pachulia said. "You can always find a way to help, especially when you have young guys on the team. Just being involved. I wish I was on the court because you can communicate with your teammates better, but you still find a way to talk to them and motivate them."
Sitting at 8-36 and holding the worst record in the NBA, the Bucks are on pace to be the worst team in franchise history. But Pachulia feels the rest of this season will go a long way in determining how successful the organization can be in the future.
Bad habits developed now are hard to break, especially for the younger players that have a future with the organization.
"First of all, hang in there," Pachulia said. "The last thing we want to do is quit, fragment or everyone goes in different ways. That's the last thing you want to see, and I want to see from us. I'm sure it's not going to happen. We're going to hang in there, and we're going to get better because we have a lot of young guys and guys who have multiyear contracts. We should get better individually as a team and try to get on the same page.
"This is a process. Nothing is given right away, you have to go and earn it, go and get it. Hard work pays off. I don't know any other way. Unfortunately, I don't. I only know to keep working hard and stay positive. It's a team sport for me."
Pachulia said the Bucks need to "start playing the right way" and things will become easier for everybody involved. He made sure to include everyone, from the youngest to the oldest on the roster, saying the Bucks' current roster structure leaves no room not to play together on both ends of the floor and share the basketball.
"Everybody should put something on the table," Pachulia said. "If you are an experienced guy, you should bring your experience. If you are a shot blocker, you should block shots. If everybody does their job, good things are going to happen."
While he acknowledged growth from rookies Giannis Antetokounmpo, Nate Wolters and Raduljica, Pachulia wants to make sure they stay in a good place in a dismal season.
"I definitely don't want them to think that this is normal," Pachulia said. "They should understand that this is not normal, the team is struggling right now. There's a future, there's a hope and there's a lot of space to improve and get better. They should realize that, keep their head up and work hard."
Still out: Bucks guard O.J. Mayo and center Larry Sanders were away from the team for the second straight day Tuesday due to what was called flu-like symptoms.
Both missed last Wednesday's game against Detroit due to illness and then returned to play Friday and Saturday before missing Monday's loss to the Clippers.
Reserve forward Ekpe Udoh also missed practice Tuesday due to a sprained left ankle and is unlikely to play Wednesday against Phoenix.
Follow Andrew Gruman on Twitter
---