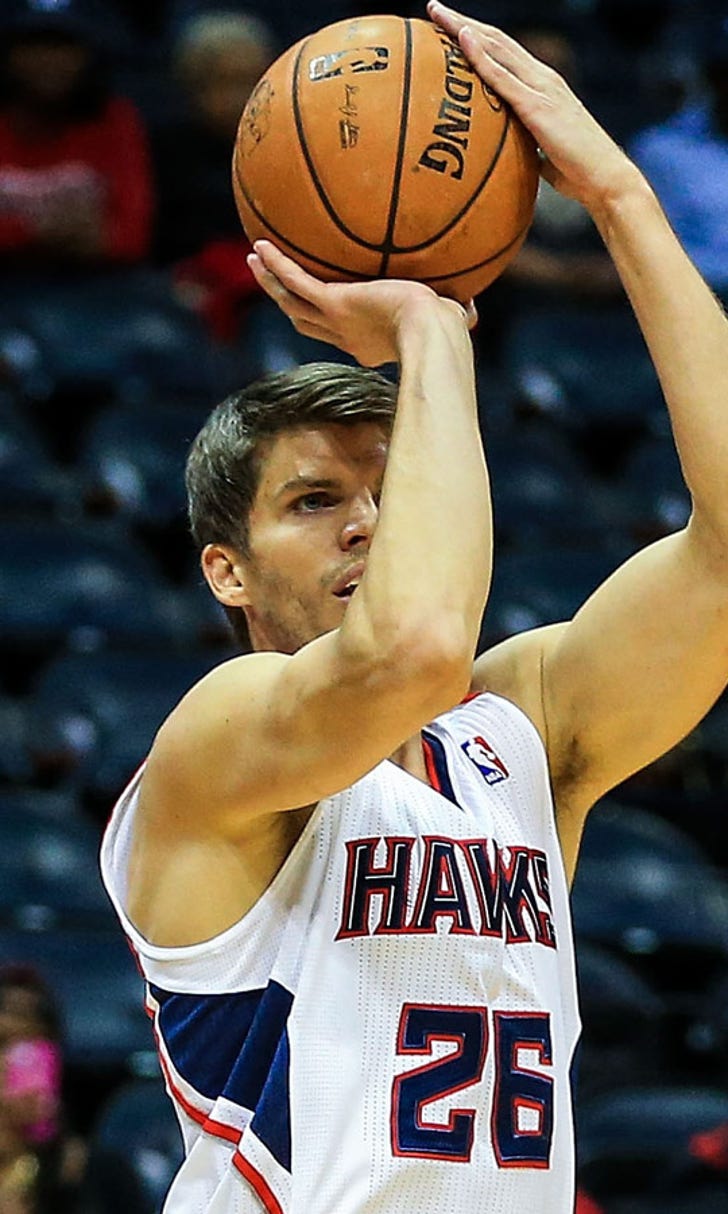 Hawks' Korver remains in running for World Cup roster spot; Millsap cut
BY foxsports • August 5, 2014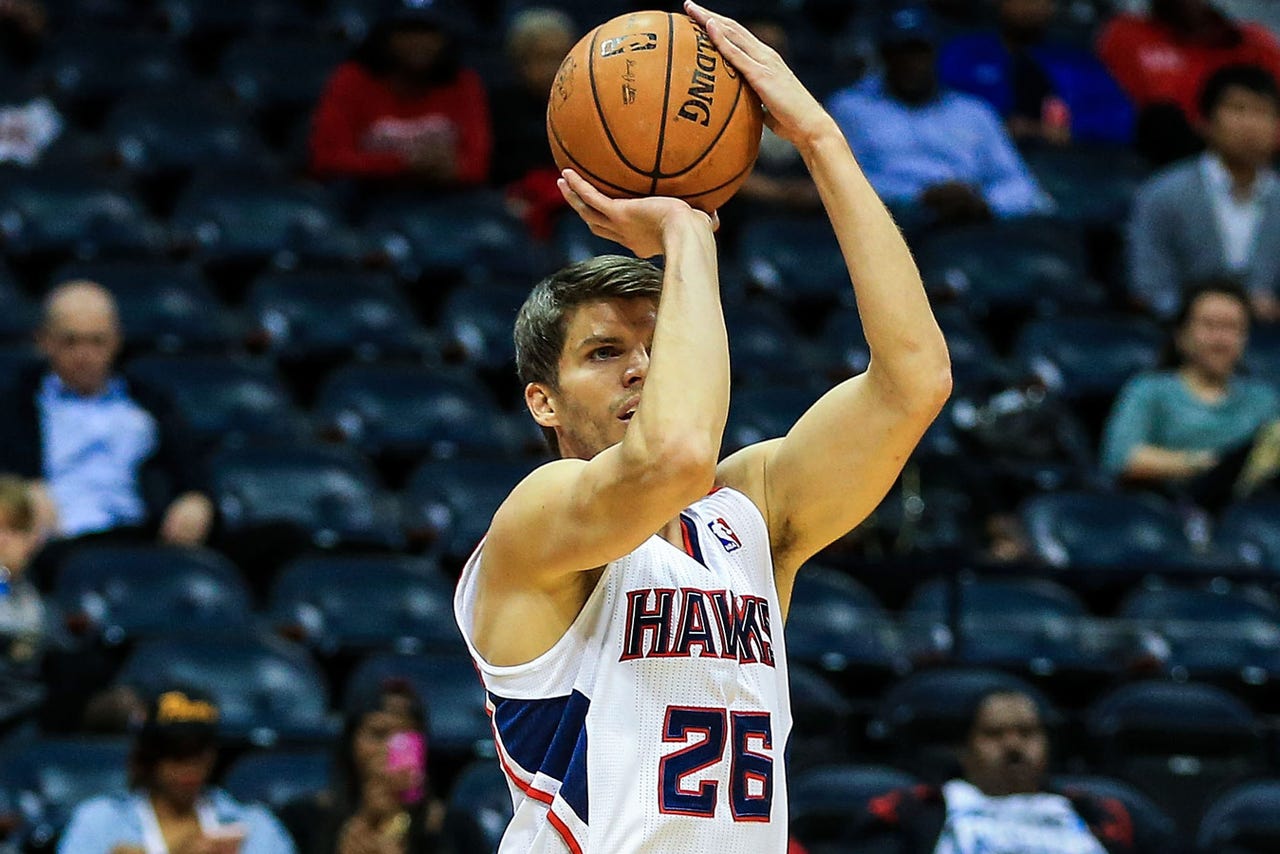 The Hawks' Kyle Korver remains in a the running for a spot on Team USA's FIBA World Cup roster, but teammate Paul Millsap was among Tuesday's rounds of cuts.
Released along with Millsap were the Wizards' John Wall and Bradley Beal, trimming the number of players vying for the 12-man World Cup team to 16.
Joining Korver as finalists are DeMarcus Cousins (Kings), Stephen Curry (Warriors), Anthony Davis (Pelicans), DeMar DeRozan (Raptors), Kevin Durant (Thunder), Andre Drummond (Pistons), Kenneth Faried (Nuggets), James Harden (Rockets), Gordon Hayward (Jazz), Kyrie Irving (Cavaliers), Damian Lillard (Trail Blazers), Chandler Parsons (Mavericks), Mason Plumlee (Nets), Derrick Rose (Bulls) and Klay Thompson (Warriors).
Team USA will practice Aug. 14-15 in Chicago and play and exhibition against Brazil at the United Center on Aug. 16 at 9 p.m. ET.
"We have always approached representing our country as a privilege, a tremendous honor, and USA Basketball is very appreciative of the willingness of our players to play for the United States and in their own patriotic way give back to their country," USA Men's National Team managing director Jerry Colangelo said in a statement. "Historically, the players involved in USA Basketball have become better players because of their experience. They have treasured their USA Basketball experience, as well as the incredible opportunity and honor it has been for them to demonstrate their patriotism and represent their country.
"Their willingness to represent the United States says a lot about our players' patriotism and their willingness to sacrifice their time to this commitment. Not every American has the opportunity to represent their country and our players have embraced each opportunity to do it. They have worn the USA jersey with respect and honor, and by their commitment they have made all Americans extremely proud."
---