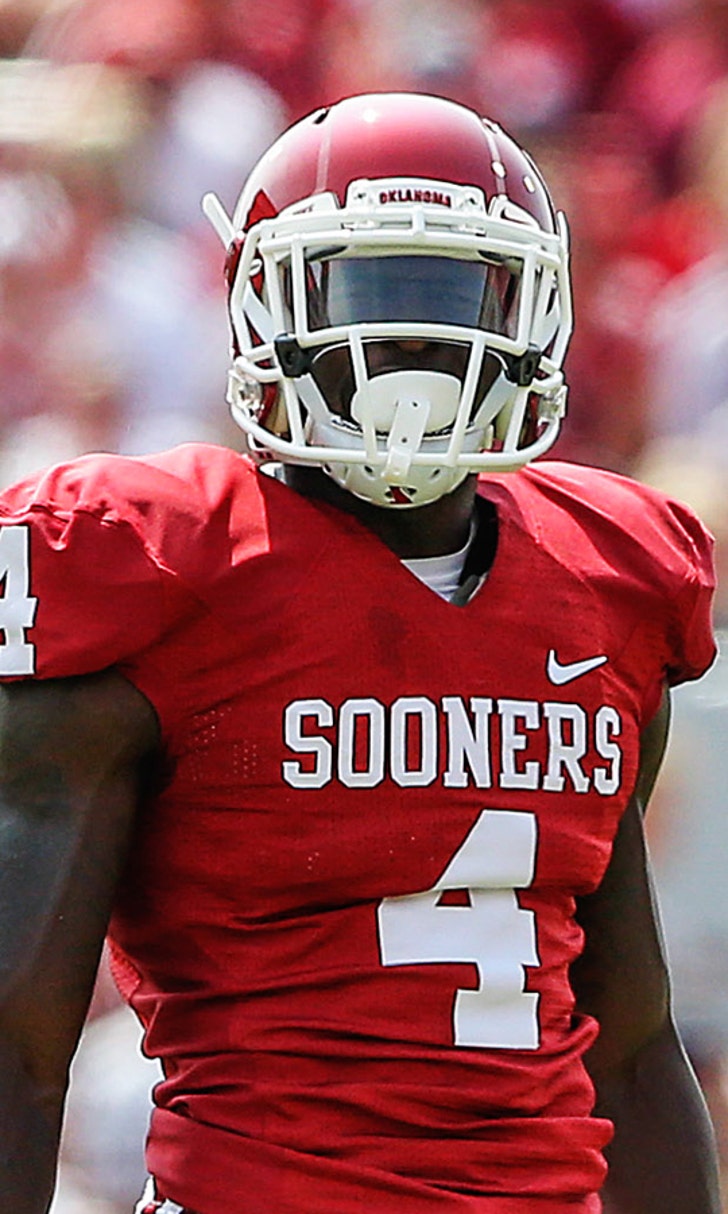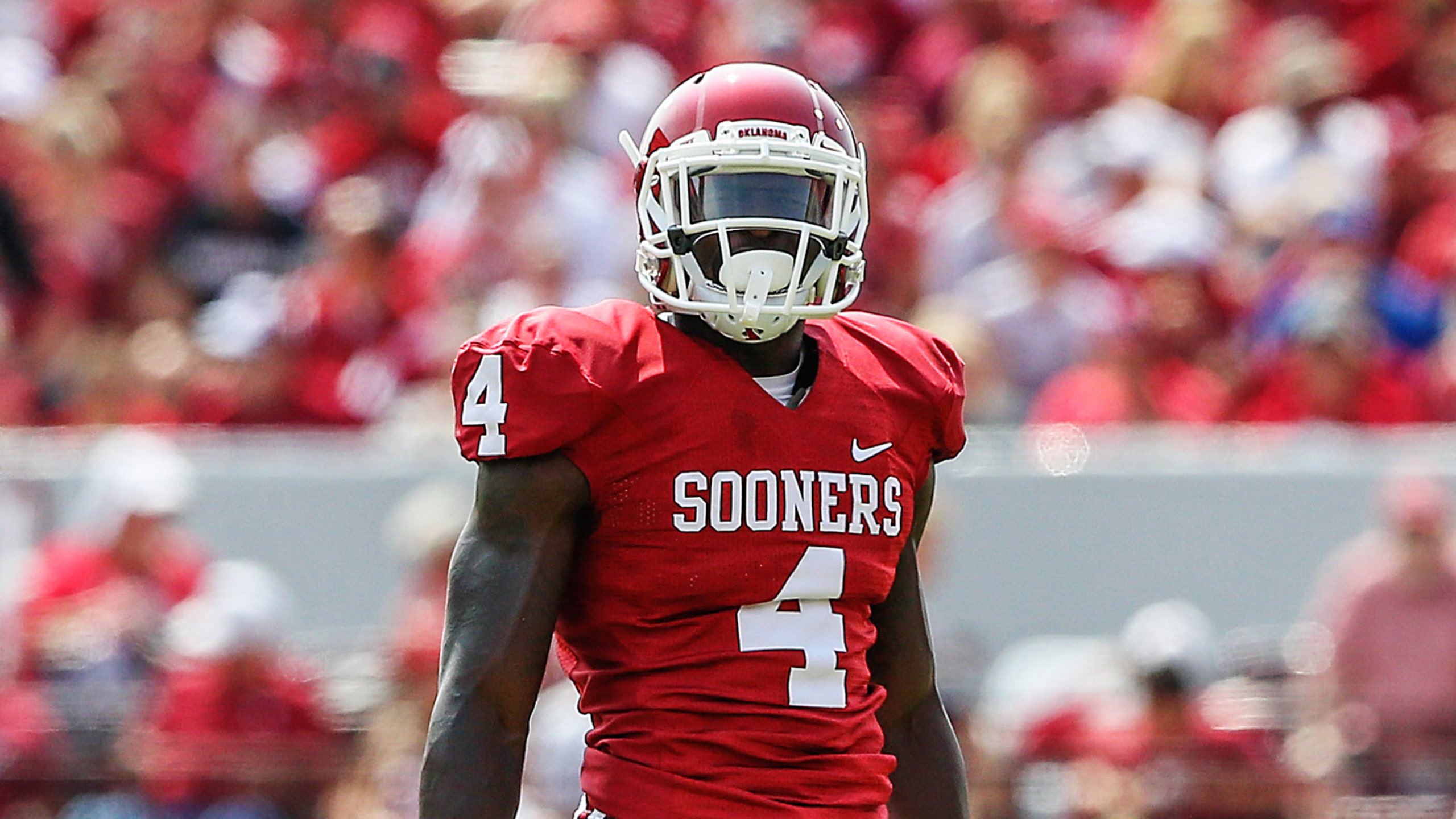 Hatari Byrd settling in Oklahoma defense
BY foxsports • August 6, 2014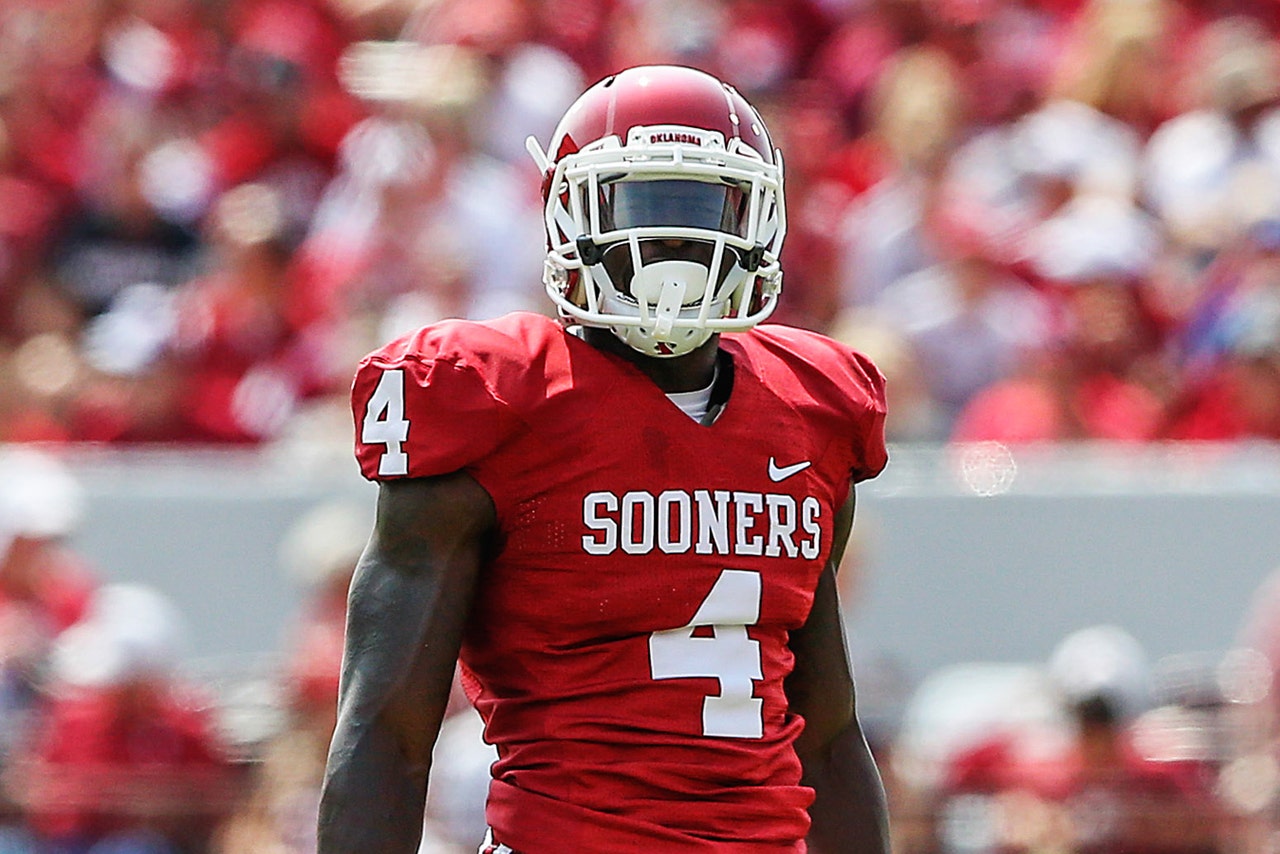 NORMAN, Okla. -- Maybe settling down is a good thing for Hatari Byrd.
Too much moving, too much talk, too much uncertainty led to not enough production and not near enough playing time.
Looks like all that could change in 2014.
Already the talk has ceased, the movement has become static, not fluid, and now all that's left is to see if Byrd gets on the field.
"I'm a lot more comfortable," said Byrd, a sophomore from Fresno, Calif. "I'm just out there playing ball."
A year ago, that wasn't the case at all. Yes, Byrd got on the field (he played in five games and had three total tackles), but it was the talk that got more run than Byrd's game.
Before Byrd even started August practice in 2013, there was all sorts of chatter about his recruitment, what was said, what was promised, what was going to happen. Apparently Byrd, who later recanted, said he was guaranteed a starting spot once he arrived on campus.
Defensive coordinator Mike Stoops denied that claim as did head coach Bob Stoops, but Byrd clearly had enough talent to get a look. And he did. From a lot of different angles.
Byrd lined up at multiple positions last August, four in the defensive backfield, but never really got to the point where he could be trusted in any of them.
"He's more settled now," sophomore safety Ahmad Thomas said. "As a freshman, it's hard to take in all that at once. They threw too much at him."
That won't be the case this season. Byrd is in at free safety and no longer worrying about what-ifs, where to go or what to do.
"I can always get better," Byrd said. "It's more reacting. It's not the learning,"
The Sooners lost Aaron Colvin and Gabe Lynn in the defensive backfield. They return Zack Sanchez at corner and Qunetin Hayes and Julian Wilson at safety. Past those three, there are plenty of opportunities for playing time.
"Talk doesn't mean anything," Hayes said. "You have to come prove it."
Certainly, Hayes wasn't pointing directly to Byrd, but Byrd does have a lot to prove. Byrd is a four-star recruit out of high school and was one of the top 100 players in the nation. Maybe that's why he felt the need to say he was good enough to start for the Sooners as a freshman.
"It was a distraction," Byrd said of the off-field dialogue before last season started. "I feel like I could have got out there on the field. It was a lot to learn. It would have been better off playing one instead of more. But everything happened for a reason.  Coach (Mike) Stoops knows what he's doing and I just tried to learn  the best way I can. I feel like a veteran now. I feel comfortable. I just need some playing time.
"I still want to get better. It was hard learning three or four positions. Now I'm way more comfortable because I found a spot. Everything has come together."
Follow Andrew Gilman on Twitter: @andrewgilmanOK
---