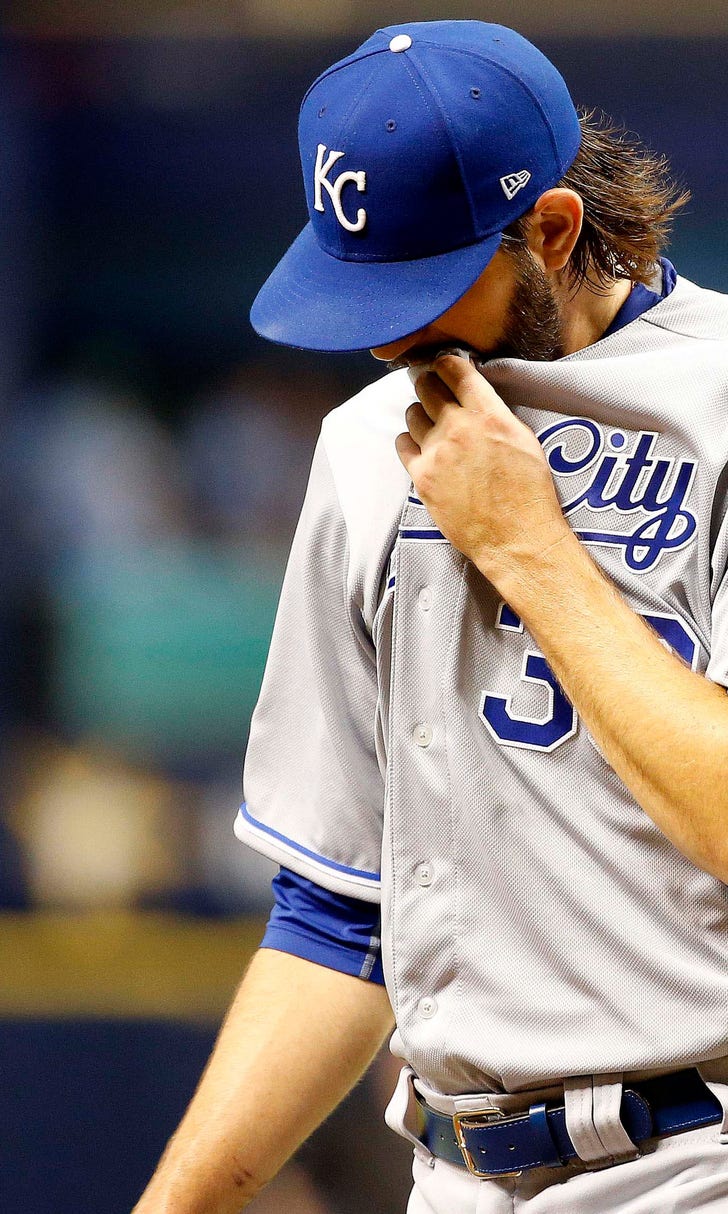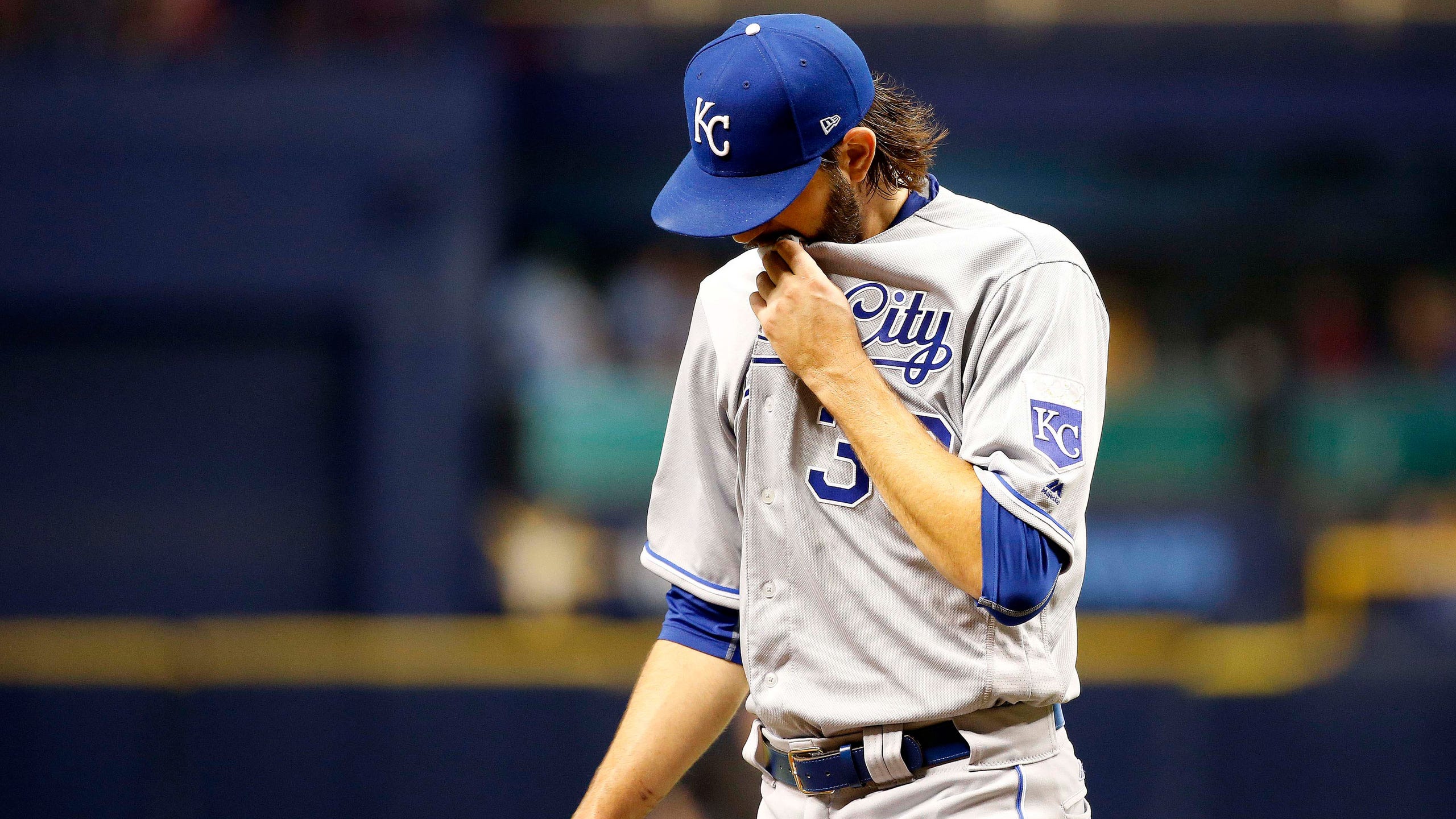 Hammel looks to improve command, two-strike execution
June 3, 2017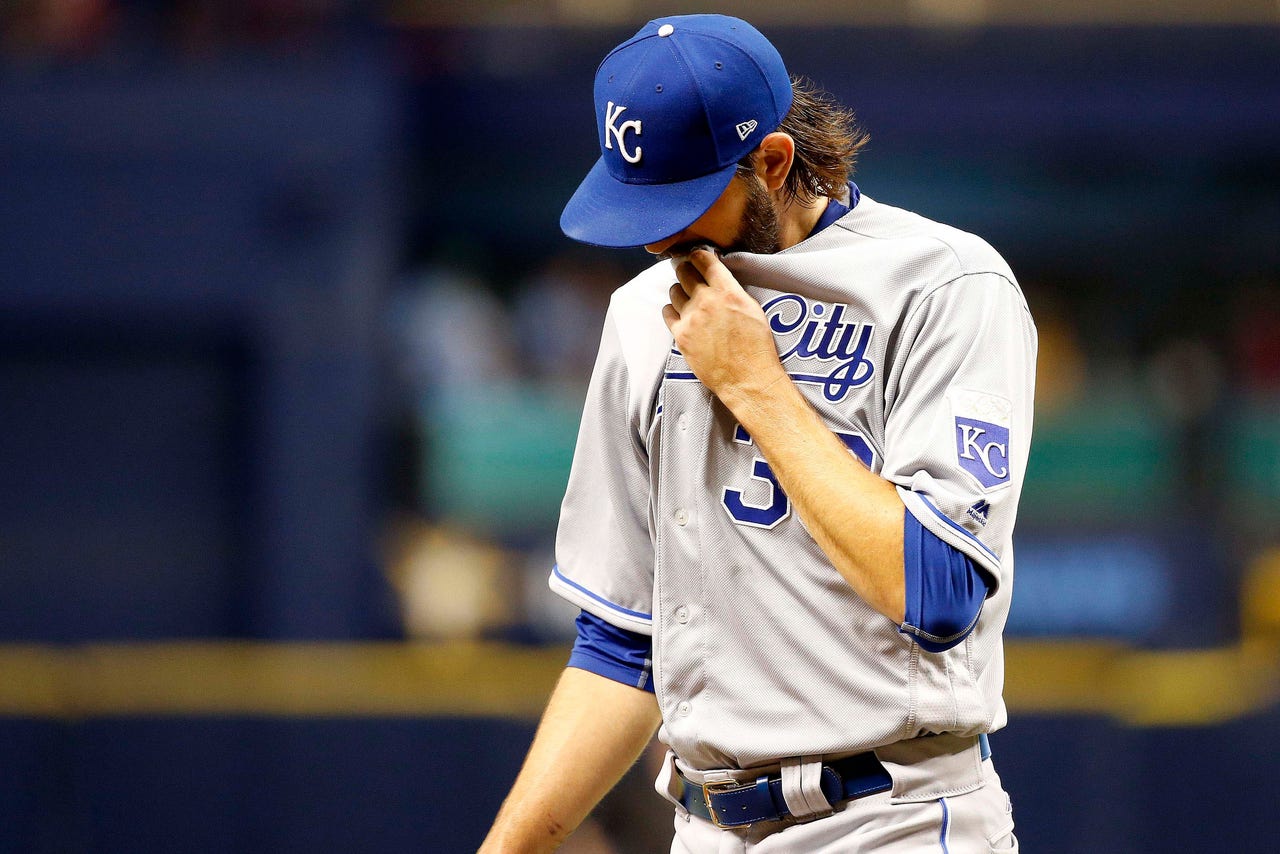 Jason Hammel says he is not fond of seeing the same team over and over.
KANSAS CITY, Mo. -- Jason Hammel has one win in 10 starts this year for the Kansas City Royals.

That came May 6, when he allowed one run in six innings against the Cleveland Indians at Kauffman Stadium.

Hammel will face the Indians again Saturday at home. Cleveland will counter with hard-throwing right-hander Carlos Carrasco.

"I faced them earlier this year and fared well," Hammel said. "I'll go back and watch the video and see what I did well that night and what I didn't do well and we'll go from there.

While it has been three weeks since he has faced the Tribe, Hammel is not fond of seeing the same team over and over.

"Honestly, no, especially when it's very close together, like the Yankees for me, two out of my last three," Hammel said. "The first time you face a team, the pitcher has the advantage when you don't know what the game plan is. The second time around and see what the approach was the previous game.

"It's fun. It's a game of cat and mouse all year. You kind of wait and see who blinks first and then you make an adjustment."

Hammel was charged with four runs, four hits and four walks in a no-decision in a 10-7 Kansas City loss Monday to the Detroit Tigers. His priority for Saturday?

"Stop the walks," Hammel said. "I think my strikeout ratio is pretty close to what it's always been. The problem with the strikeouts this year is when I've been able to get to two strikes, which I've been able to do, it's just the execution.

"Obviously, walks, I've got to eliminate those and with two strikes I've got to be better. I've given up way too many hits in counts where I was ahead of the hitter."

Hammel is 1-6 with a 6.18 ERA this season after winning 15 games for the Chicago Cubs last season.

"I'm not really worried about it, honestly," Hammel said. "We're two months into this. There's still four months of baseball left. I've been in this thing long enough. The last couple of outings, I've felt really good. It's disappointing with the way the line reads for me right now. I'm working hard to get it right.

"I'm very relaxed. A couple of times this year I've had a lead and given it right back. I put too much pressure on myself to have a shutdown inning, put up a zero there, instead of coming out and doing what I had been doing the few innings before.

"It's staying aggressive in the strike zone, force them to make a comeback and not allow them opportunities to do that."

Hammel is 1-3 with a 4.75 ERA in 10 career outings against the Indians. He is 1-3 with a 6.00 ERA in six home starts this season.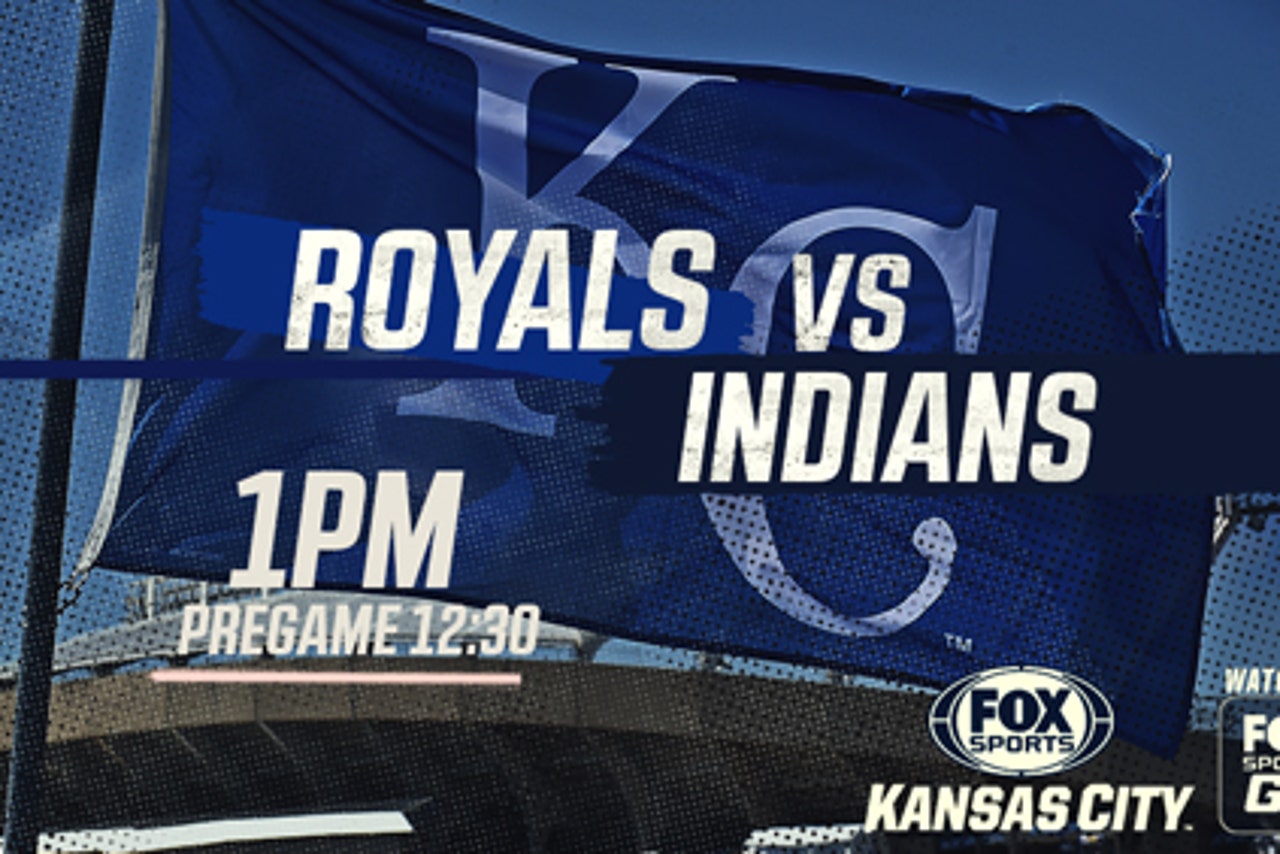 Carrasco, who can crank up a fastball in the mid-to-upper 90s, pitches the day after Indians right-hander Josh Tomlin went after hitters out an 87-88-mph fastball.

Going from one extreme to another in a short span could make it difficult for a hitter to adjust.

"I would say that's more of a starter than to a reliever," Indians manager Terry Francona said. "Say Tomlin is starting and (Zach) McAllister is coming in. I think the contrast is something I definitely feel can help.

"I don't know about the next day. You have your four or five at-bats that night and you're into watching the pitcher kind of getting into what he's throwing and then you can change it up as a reliever. I don't know about the next day. It could be. I just don't know."

Royals designated hitter Brandon Moss knows facing Carrasco is no easy task.

"I know Carlos very well, playing over there," Moss said. "That's pure stuff. He's going to throw 95-96 with that sinker. He's got the curveball and the changeup. The opposite with him is making him work and hoping he puts us on base for free and then you make him pay.

"Guys with stuff like he has are throwing strikes and they're commanding the strike zone, you don't string a lot of hits together. You don't beat them with hits. You let them beat themselves.

"That's what we've got to do to. The name of the game is figuring a pitcher out and making him work."

Carrasco is 7-5 with a 3.40 ERA in his career against the Royals. This is his first start this season against Kansas City. He last started against them July 20, 2016, at Kauffman Stadium, throwing six scoreless innings and yielding just one hit in a win.

He is 4-0 with a 2.18 ERA on the road this year.

Royals third baseman Mike Moustakas is 2-for-15 (.133) against Carrasco, and Alex Gordon is 4-for-26 (.154), but two hits cleared the wall. Lorenzo Cain is 8-for-25 (.320) and Salvador Perez is 6-for-23 (.261). Eric Hosmer is 7-for-24 (.292).
---
---