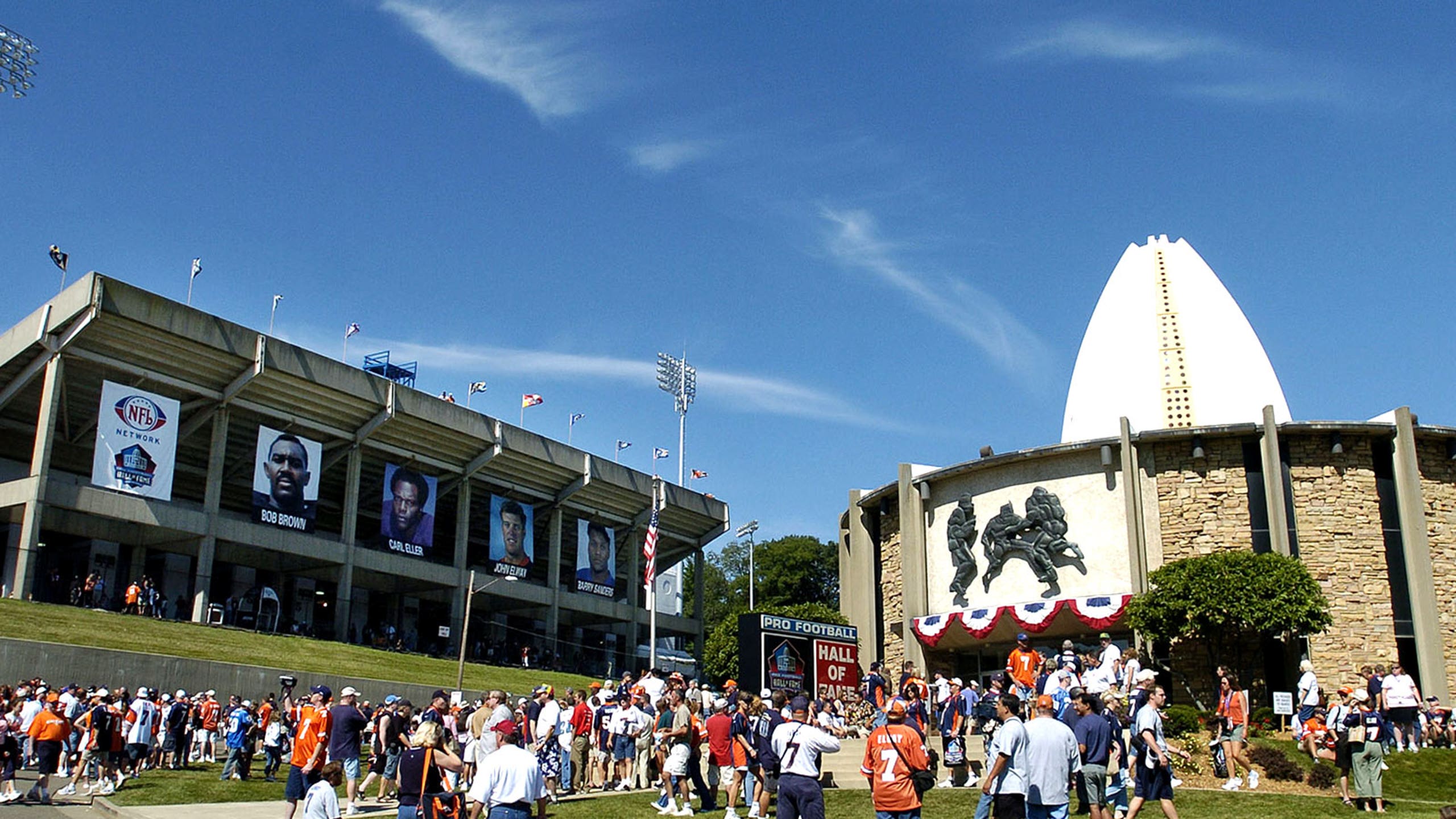 Haley and Brown no longer on doorstep of Hall as they make Class of 2015
BY foxsports • February 1, 2015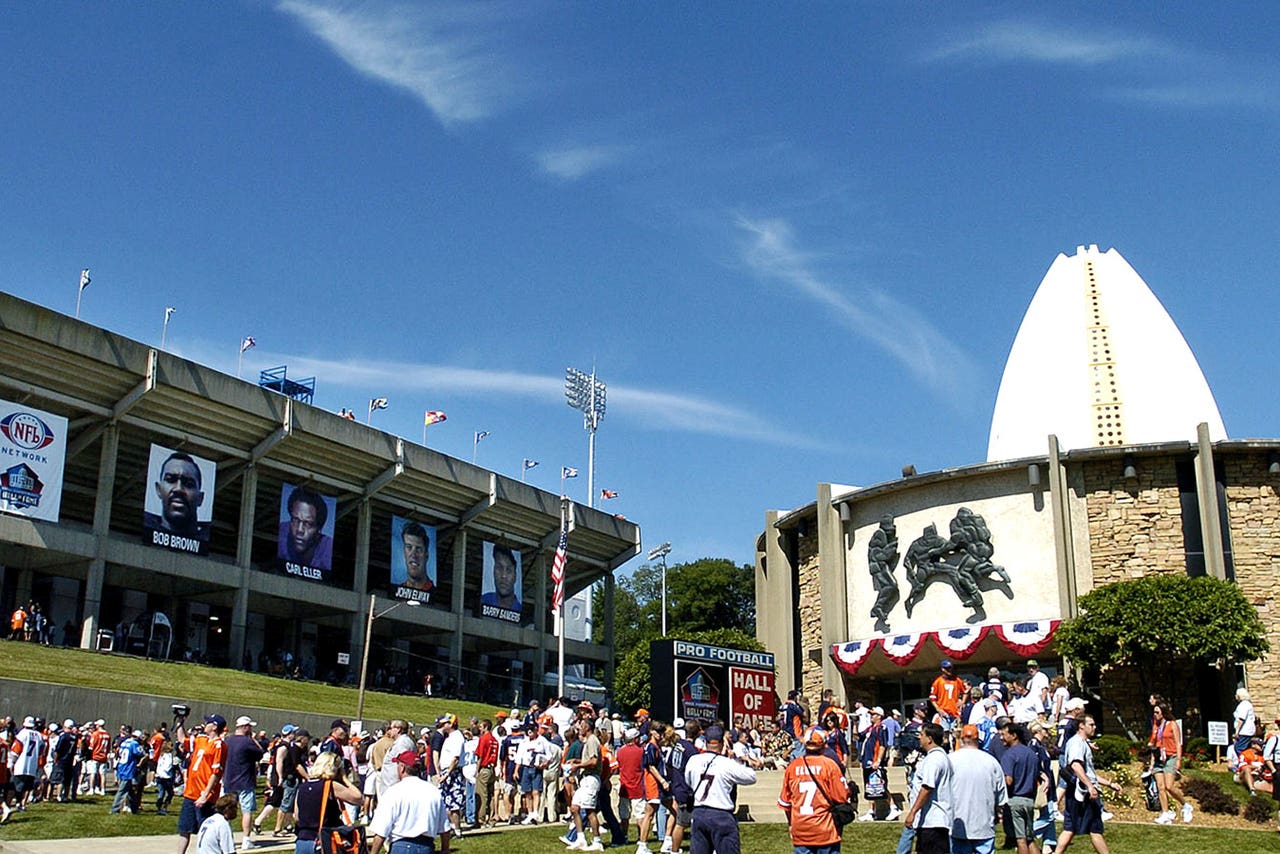 PHOENIX -- Going into this year's selection meeting for the Pro Football Hall of Fame, there were two names that generated the most disappointment throughout the league on why they weren't in already -- Charles Haley and Tim Brown. On Saturday, their wait ended.
Haley, Brown and Jerome Bettis -- the three Modern Era finalists who were in the room the most times recently -- are part of the Class of 2015 along with the late Junior Seau, Will Shields, Mick Tingelhoff, Bill Polian and Ron Wolf.
For all the talk about the backlog of deserving candidates, Saturday's selection meeting went a long way toward alleviating that. For a lot of the candidates, the 46 members of the committee, including me, felt that wait for a lot of them had to end.
It was also a favorable year for getting them elected. Of the first-year guys, Seau was a slam dunk but Kurt Warner and Orlando Pace were not. Warner had a great first three and last three years in the league. The middle six though were big red flags, especially among a first-year candidate. Pace was a great offensive lineman, but when compared to Jonathon Ogden and Walter Jones -- offensive tackles who made it their first year -- there were questions.
Haley and Brown were finalists for the sixth time but this was Haley's 11th year of eligibility. Bettis was a year behind with five and Shields four. None of them though had to wait as long as Senior candidate Mick Tingelhoff, who has made it on his 32nd year of eligibility.
During the 8-hour, 53-minute meeting -- a new Hall record for the third straight year -- there were compelling cases for every candidate. As much as people might not like to hear it, we can't get everyone selected in a year. Of the 15 Modern Era finalists from my first meeting in 2010, only two aren't in Canton -- Don Coryell and Roger Craig. Coryell was back in the room for a second time on Saturday but was eliminated in the cut from 15 to 10,
Plus, once someone makes it to Canton, the years of wait seemingly wash away. Never was that more evident than two years ago when Cris Carter made it on his sixth try. Carter was angry the first three or four years he didn't make it but after he did in New Orleans, he couldn't stop crying.
Some other notes and observations from the meeting:
GENERAL MANAGERS GET THEIR DUE: One of the great things about the addition of a Contributors category is the executives who wouldn't normally get their chance for consideration finally have a way to get recognized. Before Saturday, the late Jim Finks was the only GM in the Hall. He has company now with Bill Polian and Ron Wolf.
WHY WE HAVE A SENIORS CATEGORY: Tingelhoff started 328 straight games in his 17 seasons with the Vikings. That includes preseason, regular season and postseason. He was an NFL All-Pro selection six times yet had never been a finalist as a Modern Era candidate.
SEAU'S LEGACY: Seau is the 22nd person elected to the hall posthumously and the first since Reggie White in 2006 to make it in his first year of eligibility.
ON THE CLOCK: The longest deliberations of the day were about Polian at 51 minutes, 20 seconds. Kurt Warner (39:40) and Tony Dungy (33:06) each cracked the 30-minute mark. The shortest discussion was for Seau at 7:12.
SHIELDS OR PACE? As much as Ohio State fans would have loved to seen Pace become the fourth Buckeye in the past six years to make it, Shields is one of the best guards to play the game. In his fourth time as a finalist, it was hard to justify keeping out Shieds, who started 223 games in his 14-year career and made the Pro Bowl 12 straight years. With Marshall Faulk already in, Pace and Warner should be next among the Greatest Show on Turf to get called to the Hall.
ON DECK? Kevin Greene becomes the current finalist with the longest wait at 11 years and four appearances. Greene and Marvin Harrison would be the early favorites for the Class of 2016 among the 10 that didn't make it.
FEARLESS PREDICTION FOR NEXT YEAR: A quarterback will make it and there could possibly be two. Brett Favre becomes eligible next year and is the strongest of that group. Other first-year guys next year of note are Terrell Owens, Alan Faneca and Darren Sharper.
---