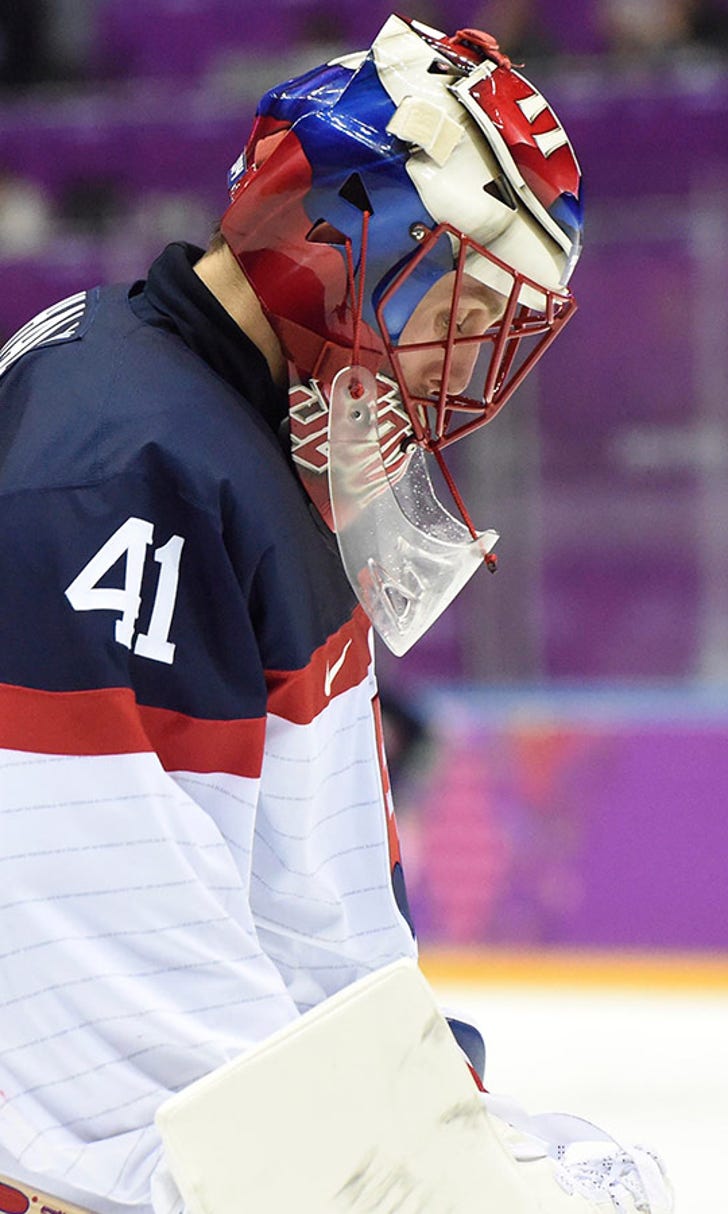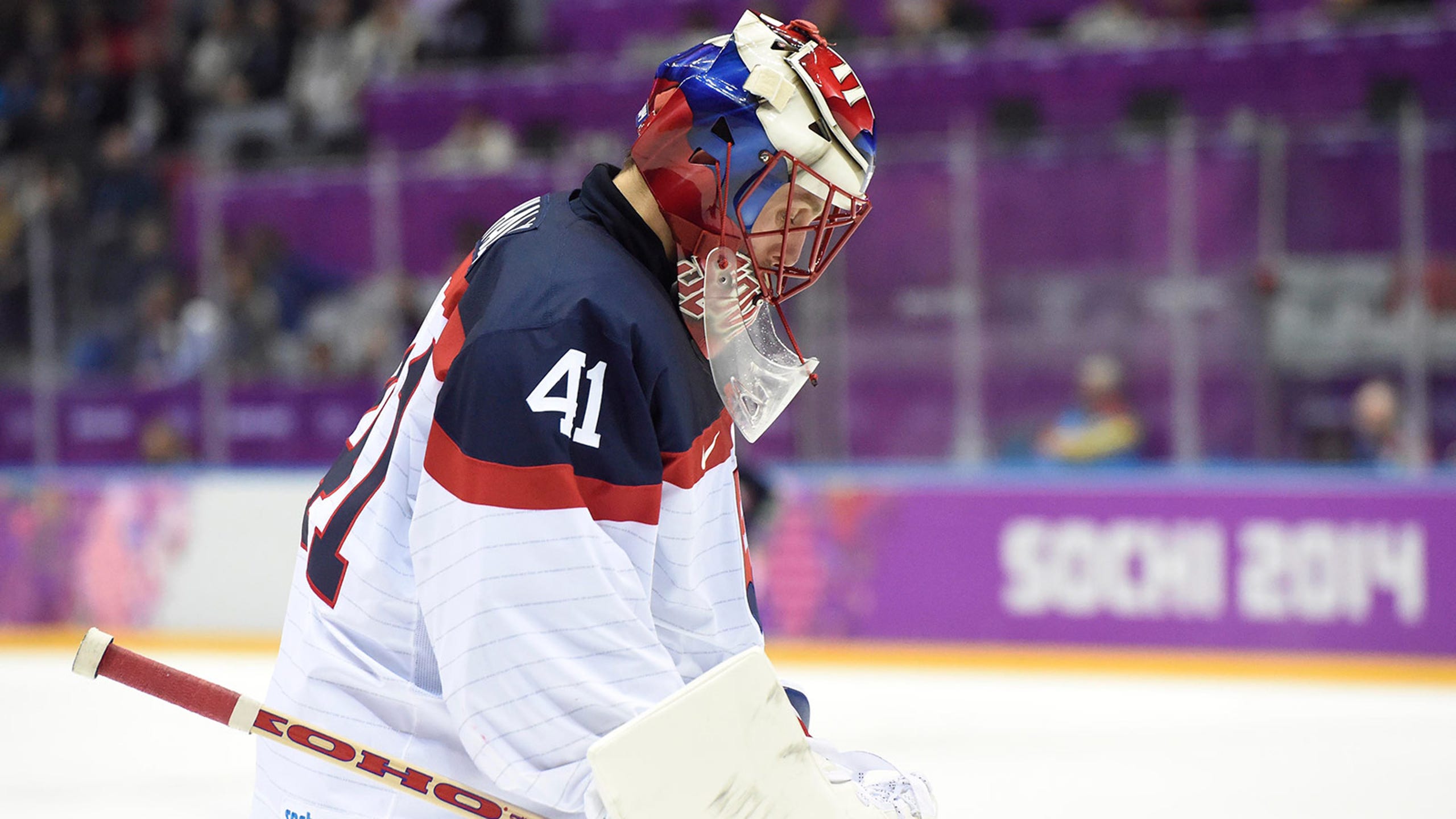 Halak is not dwelling on his subpar Olympic performance
BY foxsports • February 24, 2014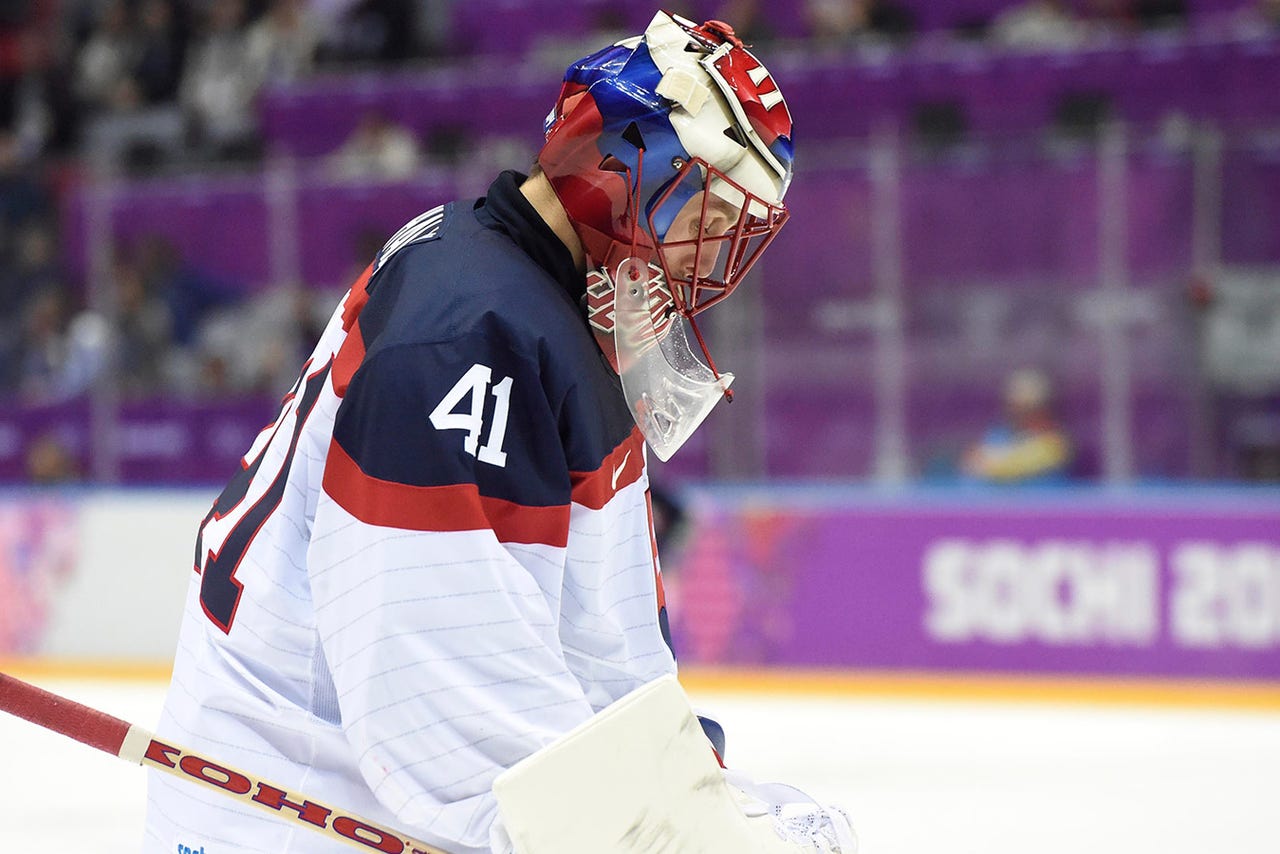 ST. LOUIS -- Blues goaltender Jaroslav Halak offered a bit of a disclaimer when he talked about his Olympics experience with reporters following practice Monday at the St. Louis Mills.
"Except the fact that we didn't win, it was a really good experience to see the best hockey players in the world, the best athletes there, and it was fun to be there," he said.
Halak and Team Slovakia went winless in four games at the Olympics.
In Slovakia's first game, the United States scored five times on 25 shots against Halak before he was replaced in the second period of a 7-1 loss.
Halak fared better his next time out. He saved 28 of 31 shots in a 3-1 loss to Slovenia, but that was the last time Halak would play.
Slovakia instead turned to Jan Laco, a backup in Russia's Kontinental Hockey League. Laco stopped all 36 shots he faced in regulation and overtime in a 1-0 shootout loss to Russia to close out pool play. He allowed three goals in a 5-3 loss to the Czech Republic in the qualification round that eliminated Team Slovakia.
"When you play against the best, you have to play your best, and I don't think we did," Halak said. "I think we could have played better, but hockey is a game of mistakes and we made more."
Halak will be a key player -- if not the key player -- for the Blues with 25 games left in the regular season. He is 24-8-4 this season with a 2.26 goals-against average and .915 save percentage. He's also a player in the final year of his contract, which means his success down the stretch could have a significant impact on his future here.
The Blues will need Halak to quickly move past his struggles in Sochi.
Blues coach Ken Hitchcock has praised Halak for his ability to bounce back from rough outings in the past.
"He always does," Hitchcock said following the Blues' 3-2 overtime win against the Bruins in Halak's last start before the Olympic break. "He's got a great ability to just drop it and move on to the next day, and that's what you love in a goalie."
Blues associate coach Brad Shaw said Monday that all of the Olympians will have to put their experiences in Russia, good or bad, behind them and focus on what they must do the rest of the season.
"For the guys that won gold or any other medal and had a good experience, that's great," he said. "It's a feather in their cap and it's an experience that they will treasure their whole lives. For the guys that didn't maybe have as good an experience as they would have liked, I think it's just as important to put it behind them and realize we're on a different track here from what was going on there, we have a different goal. It's a little bit different hockey, and the sooner we can readjust, the better."
OLYMPIANS ARE BACK
Halak and Vladimir Tarasenko both practiced Sunday and Monday after returning from Russia late last week.
Watch the 'Blues Live' pregame and postgame shows before and after every St. Louis Blues game on FOX Sports Midwest.
The Blues' other seven Olympians, who returned to St. Louis at some point early Monday, did not practice Monday and were not expected to practice Tuesday in Vancouver, either.
"I think the schedule was to keep them off again and then have them skate on game day," Shaw said.
The Blues know there will be an adjustment period this week, and Shaw said there is a 12-hour difference between Sochi and Vancouver.
"I think even talking to Tarasenko, who has been here since I think Friday, he's still feeling a little bit of fatigue," the coach said. "So we expect these guys to come back and be really having a tough time as far as getting their sleep patterns back and all the things that they need to get the proper rest. It will be a bit of a challenge for the first couple days, but we're hoping we can overcome it and still put out a good effort."
Halak said he was feeling better Monday but still felt off. He explained that it took him a while to adjust in Russia -- he didn't get a lot of sleep at night -- only to come back to North America and have to adjust again.
The Blues aren't sure what to expect in terms of jet lag.
"It's kind of an unknown sort of timetable we're going at here as far as preparation and as far as when these guys are sort of over the fatigue that comes with such a long travel period," Shaw said.
JASKIN RECALLED
The Blues announced Monday morning that they had recalled forward Dmitrij Jaskin from the Chicago Wolves of the American Hockey League.
Jaskin, 20, has two points in seven games for the Blues this season. The Russian native has 28 points, on 14 goals and 14 assists, in 38 games with the Wolves.
Jaskin was a healthy scratch in the Blues' last game before the Olympic break but was then sent back to the Wolves to continue playing games. His addition to the active roster gives the team an additional forward in case someone goes down with an injury or needs a night off.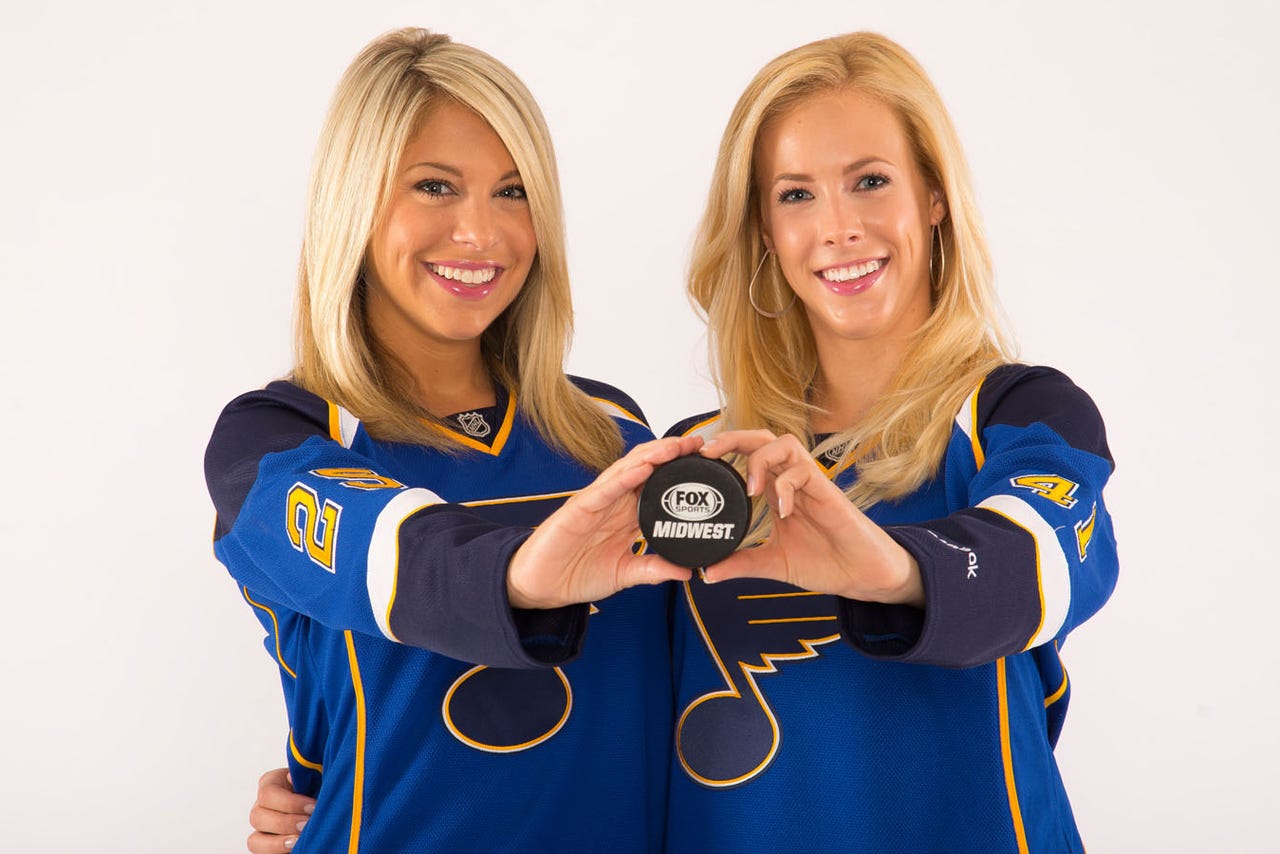 FOX SPORTS MIDWEST GIRLS: Read their bios, check out their upcoming appearances and view their photo galleries and videos.
LEOPOLD SKATES
Defenseman Jordan Leopold suffered an ankle injury in the last game before the break but was able to skate at practice Sunday and Monday and was expected to travel with the team on the road trip.
Leopold's availability to return to action is still to be determined.
SOBOTKA NOT READY YET
Vladimir Sobotka, who suffered a knee injury and could not represent the Czech Republic at the Olympics, has been around the team at practice the last few days but has not yet started skating again.
"Sobe, I think, is starting to get active again," Shaw said. "I believe he is going to try skating at some point this week, but that would be fairly light."
Shaw described Sobotka as being "quite a ways away" from returning to game participation.
You can follow Nate Latsch on Twitter (@natelatsch) or email him at natelatsch@gmail.com.
---