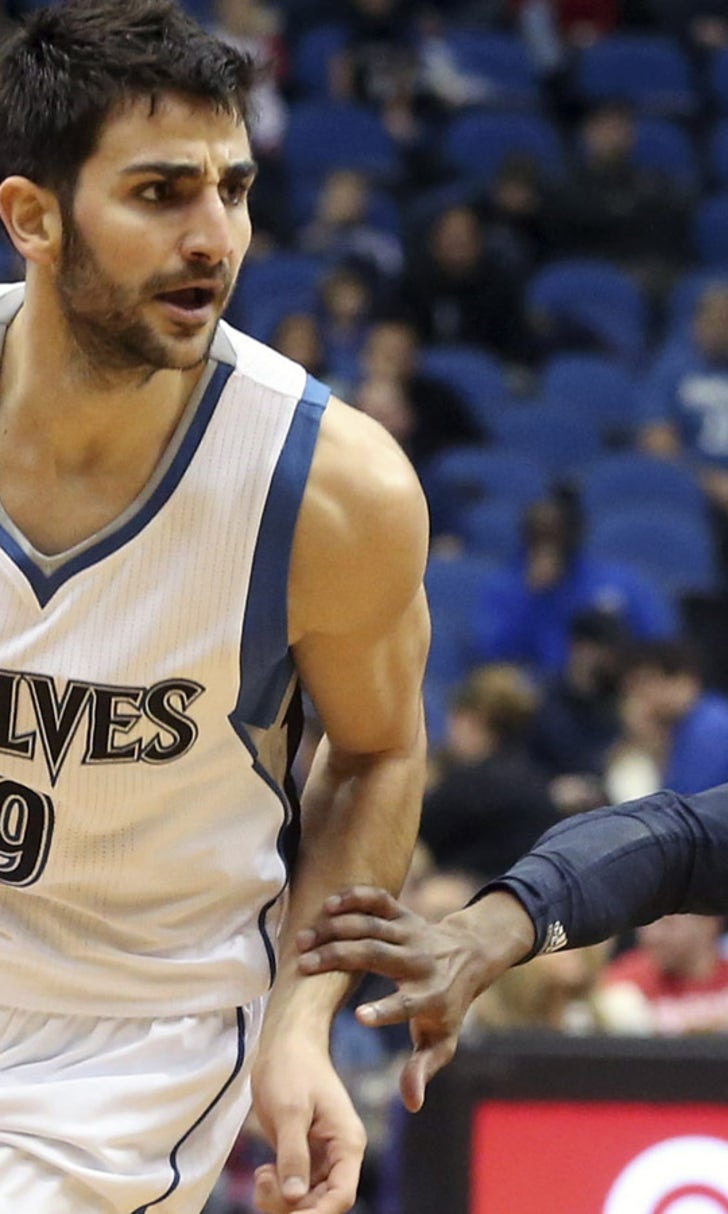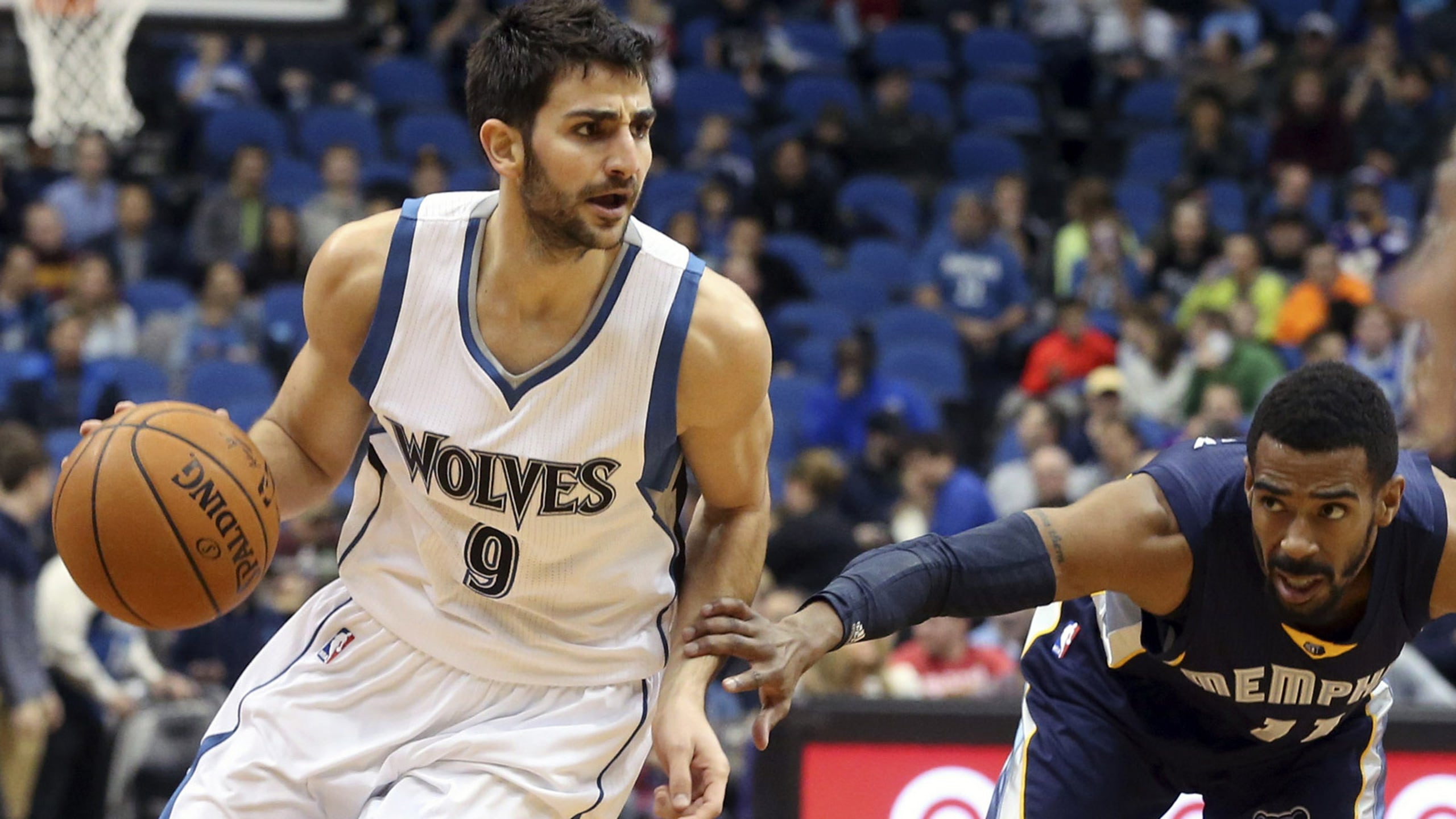 Grizzlies stunned late by Rubio, Timberwolves
BY foxsports • February 6, 2015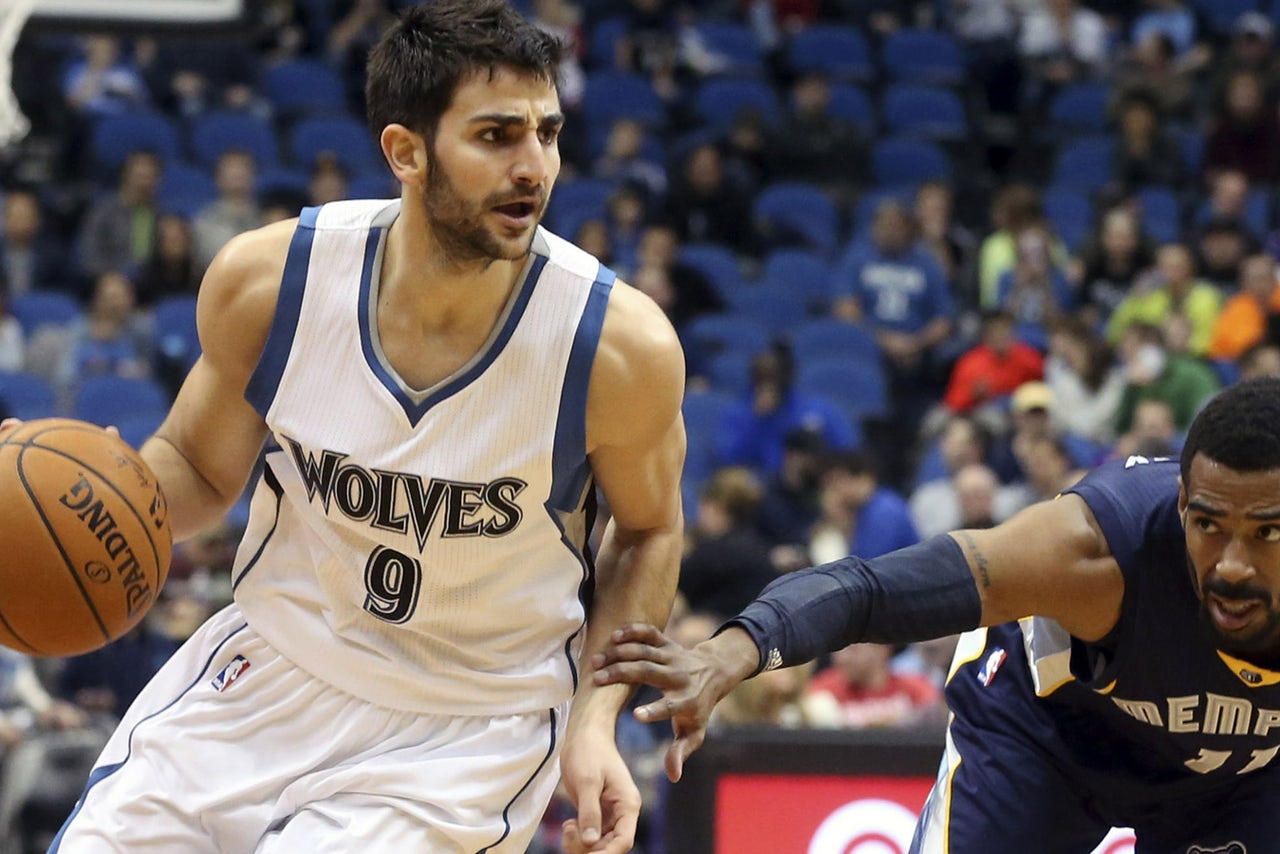 MINNEAPOLIS -- Ricky Rubio shook off an ankle injury in the fourth quarter and scored eight points in the final 1:47, and the Minnesota Timberwolves stunned the Memphis Grizzlies with a 90-89 victory on Friday night.
Rubio appeared to re-injure the same ankle that kept him out for 42 games earlier in the season on a driving layup with six minutes to play. He came back a minute later, hit two big 3-pointers and then knocked down a pair of free throws with 10.2 seconds to play that put the Wolves (10-40) in front and snapped the Grizzlies' eight-game winning streak.
Rubio finished with 17 points and five assists and Andrew Wiggins had 18 points.
Mike Conley had 15 points and seven assists for the Grizzlies, who led 87-80 with less than two minutes to play.
They had the ball with a chance to win in the closing seconds, but Rubio poked it away from Conley to seal the victory for Minnesota.
The Grizzlies shot 52 percent, but star forward Zach Randolph had a season-low six points on 3-for-7 shooting and the Wolves turned 18 Memphis turnovers into 24 points.
The Wolves got quite a scare in the fourth quarter when Rubio crashed to the floor on a layup and tweaked his left ankle. Rubio angrily jogged to the locker room as Target Center grew quiet, but returned a minute later and checked back into the game.
Turned out he was just getting started.
He knocked down a 3 to make it 87-83 and another with 34.8 seconds to go that made it 89-88 Memphis. He was fouled in the backcourt after corralling a loose ball, and calmly knocked down two free throws to put the Wolves in front and help them win two in a row for the first time all season.
The Grizzlies were playing the final game of a three-game road trip that also included games in Phoenix and Utah, and they looked a little sluggish while playing the team with the worst record in the league.
Memphis shot 56 percent in the first half, but turned the ball over 11 times and trailed by as many as 10 points in the second quarter.
Letting this one slip away could be costly later.
The Grizzlies have a murderous stretch of games coming out of the All-Star break later this month, starting with four straight out west against the Thunder, Trail Blazers, Clippers and Kings. So they couldn't afford to drop one to the Wolves, even if they are playing better since getting Rubio, Nikola Pekovic and Kevin Martin back from extended absences.
---