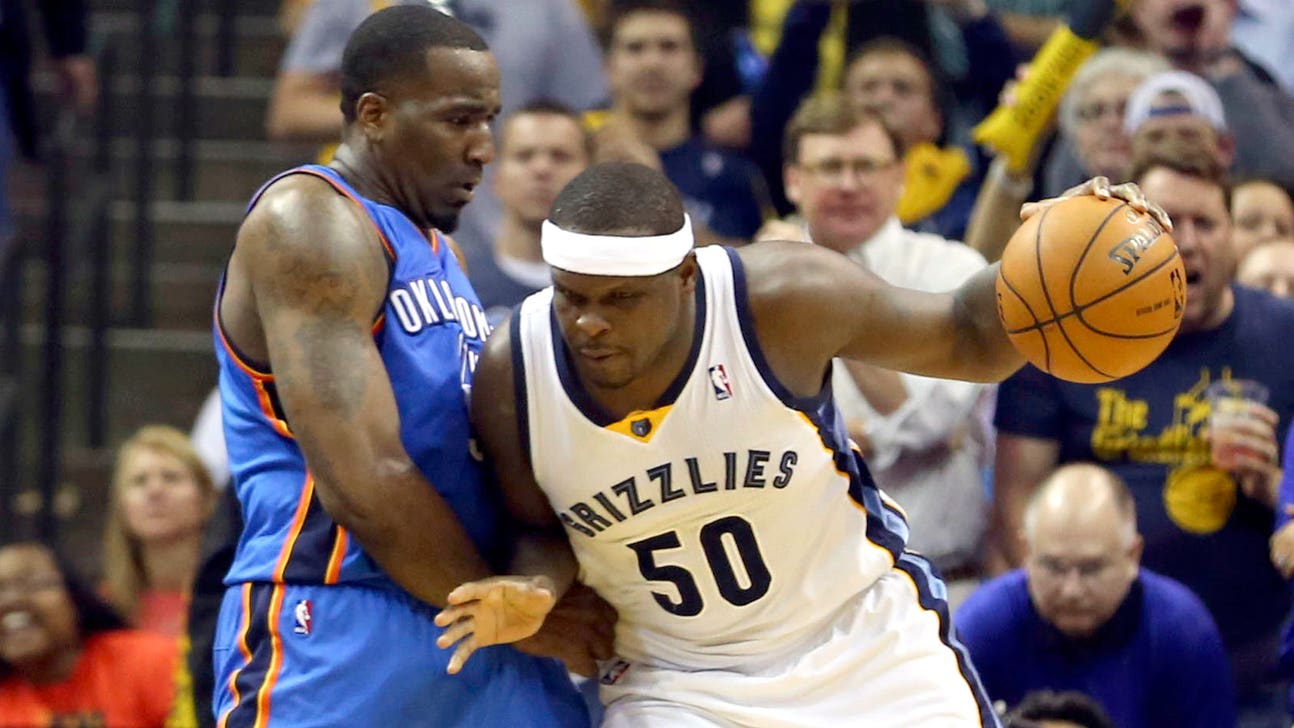 Grizzlies' season to open Oct. 29 vs. Timberwolves
Published
Aug. 13, 2014 7:09 p.m. ET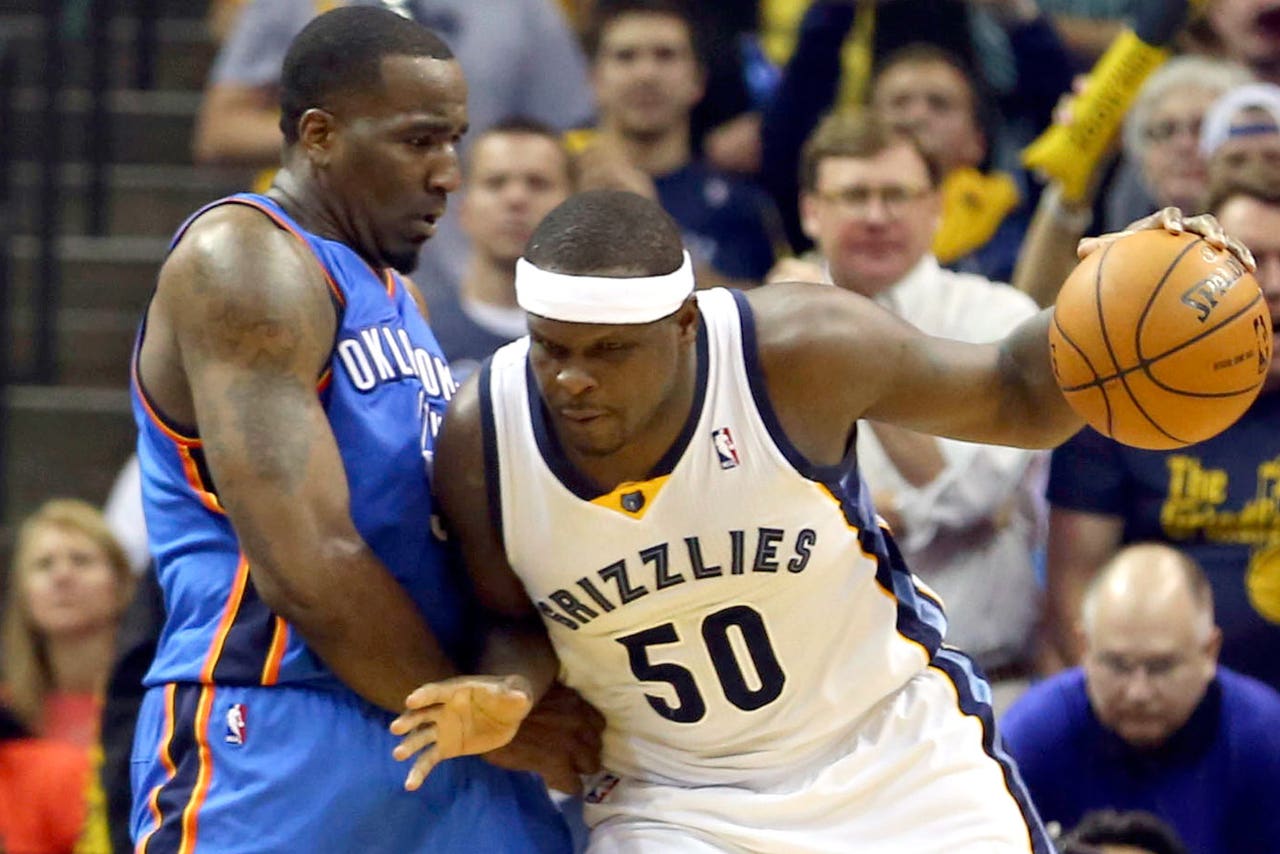 Coming off a franchise-record fourth consecutive playoff appearance, the Memphis Grizzlies will tip-off the 2014-15 season, their 14th season in Memphis (20th overall), against the Minnesota Timberwolves at 7 p.m. on Wednesday, Oct. 29 at FedExForum.
Memphis will be featured on national television nine times this season (one on ESPN, eight on NBA TV), including the 13th Annual Martin Luther King Jr. Day Game against Dirk Nowitzki and the Dallas Mavericks on NBA TV on Monday, Jan. 19 at 4 p.m. at FedExForum.
Single game tickets for all regular season and preseason contests will go on sale Saturday, Sept. 27 at 10 a.m. Tickets for all games start at just $10, and will be available for purchase by calling 1-800-4NBA-TIX, at all Ticketmaster locations, Ticketmaster.com, the FedExForum Box Office or online at grizzlies.com.
The Grizzlies will play five of their first seven games of the season on the road, before returning home for a four game home stand at FedExForum from Nov. 11-17 that will feature matchups against Kobe Bryant and the Los Angeles Lakers on Tuesday, Nov. 11 and Dwight Howard, James Harden and the Houston Rockets on Monday, Nov. 17. All games during the home stand will tip-off at 7 p.m. at FedExForum. The Grizzlies longest home stand of the season runs from Saturday, January 17-Monday, January 26. This home stretch will feature contests against LaMarcus Aldridge and the Portland Trail Blazers and the previously mentioned contest against the Mavs on MLK Day.
The Grizzlies will renew their rivalry with 2013-14 NBA MVP Kevin Durant and the Oklahoma City Thunder, hosting their 2014 postseason opponent twice at FedExForum on Saturday, Jan. 31 and Friday, April 3, both games at 7 p.m. Memphis and Oklahoma City met in the opening round of the 2014 NBA Playoffs in a seven-game series that featured a league postseason-record four consecutive overtime contests.
In addition, Memphis will host the two teams that advanced to the 2014 NBA Finals in back-to-back home games, welcoming the reigning NBA Champion San Antonio Spurs to FedExForum on Friday, Dec. 5 at 7 p.m. and the 2014 Eastern Conference Champion Miami Heat on Sunday, Dec. 7 at 5 p.m. The Grizzlies will wrap up the 2014 calendar year with another home tilt against the Spurs on Tuesday, Dec. 30 at 7 p.m.
FedExForum will host several other marquee matchups throughout the season, including matchups with Derrick Rose and the Chicago Bulls on Friday, Dec. 19 at 7 p.m., Deron Williams and the Brooklyn Nets on Tuesday, Feb. 10 at 7 p.m. and meetings against Chris Paul, Blake Griffin and the rest of the L.A. Clippers on Sunday, Nov. 23 at 5 p.m. and Friday, Feb. 27 at 7 p.m.
The Grizzlies also will take on LeBron James and the new-look Cleveland Cavaliers on Wednesday, March 25 at 7 p.m. at FedExForum. Including this tilt, Memphis will push for its fifth consecutive postseason berth by playing eight of its final 13 games at home. The Grizzlies will host the Indiana Pacers in their regular season finale on Wednesday, April 15 at 7 p.m.
Overall, Memphis will play 20 of its 41 home games on the weekend (nine on Friday, seven on Saturday and four on Sunday) and have 20 back-to-back sets during the season, including 15 home games and 25 road games.
Memphis will play nine of 12 games on the road following the 2015 NBA All-Star Game, which will be played on Sunday, Feb. 15 at Madison Square Garden in New York City, including a season-high four-game road trip from March 7-12.
---