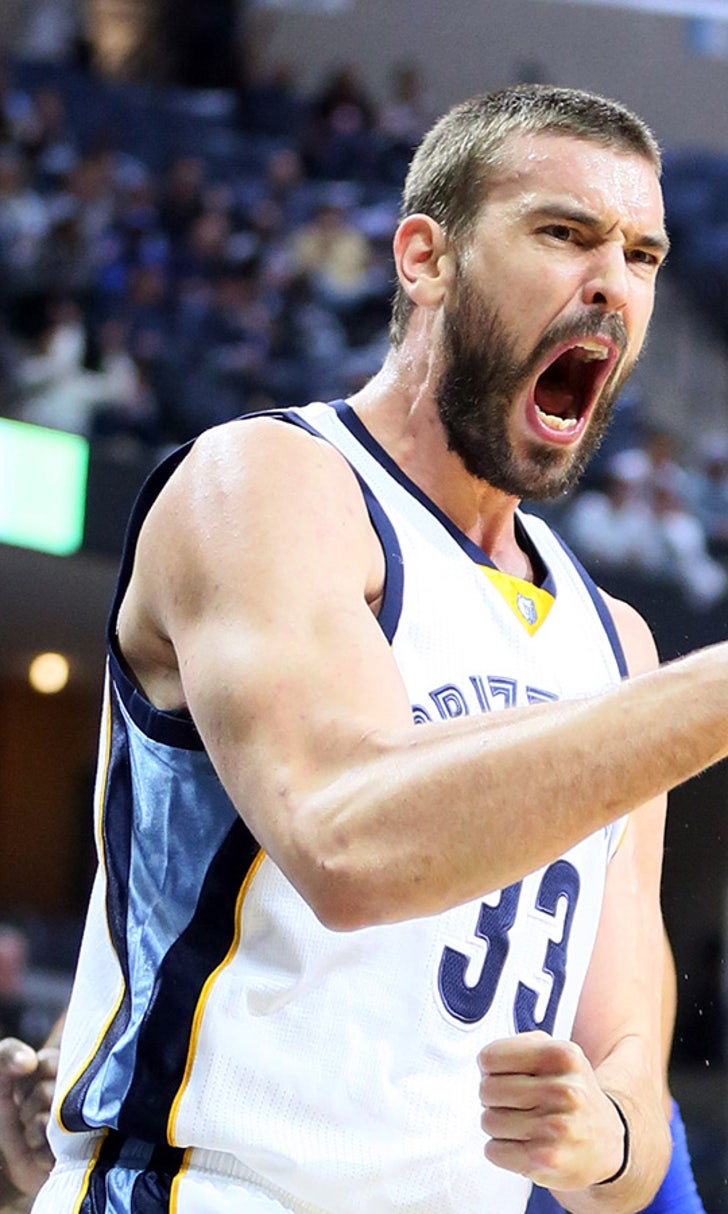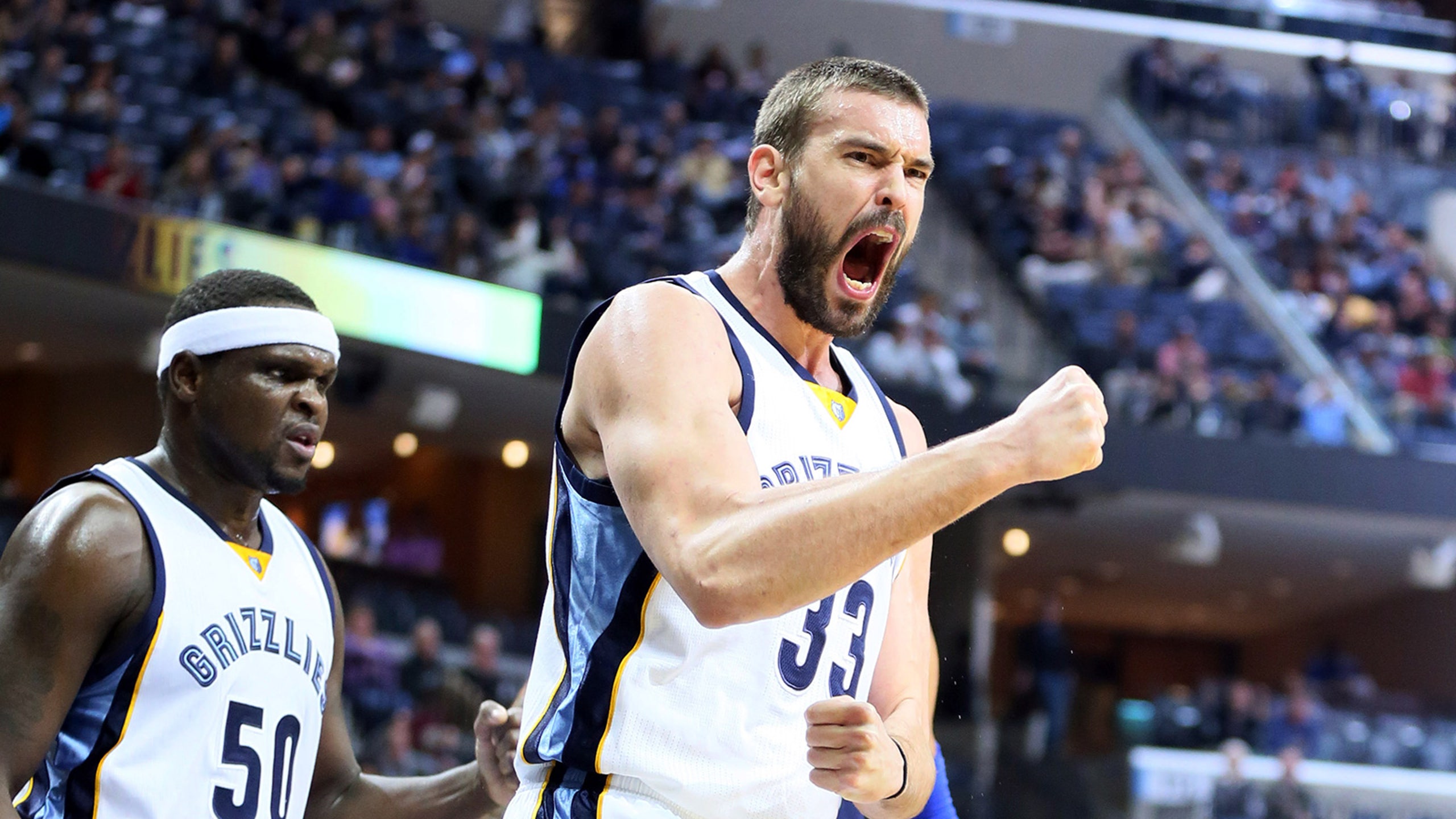 Grizzlies center Marc Gasol one of NBA's 'quiet superstars'
BY foxsports • December 11, 2014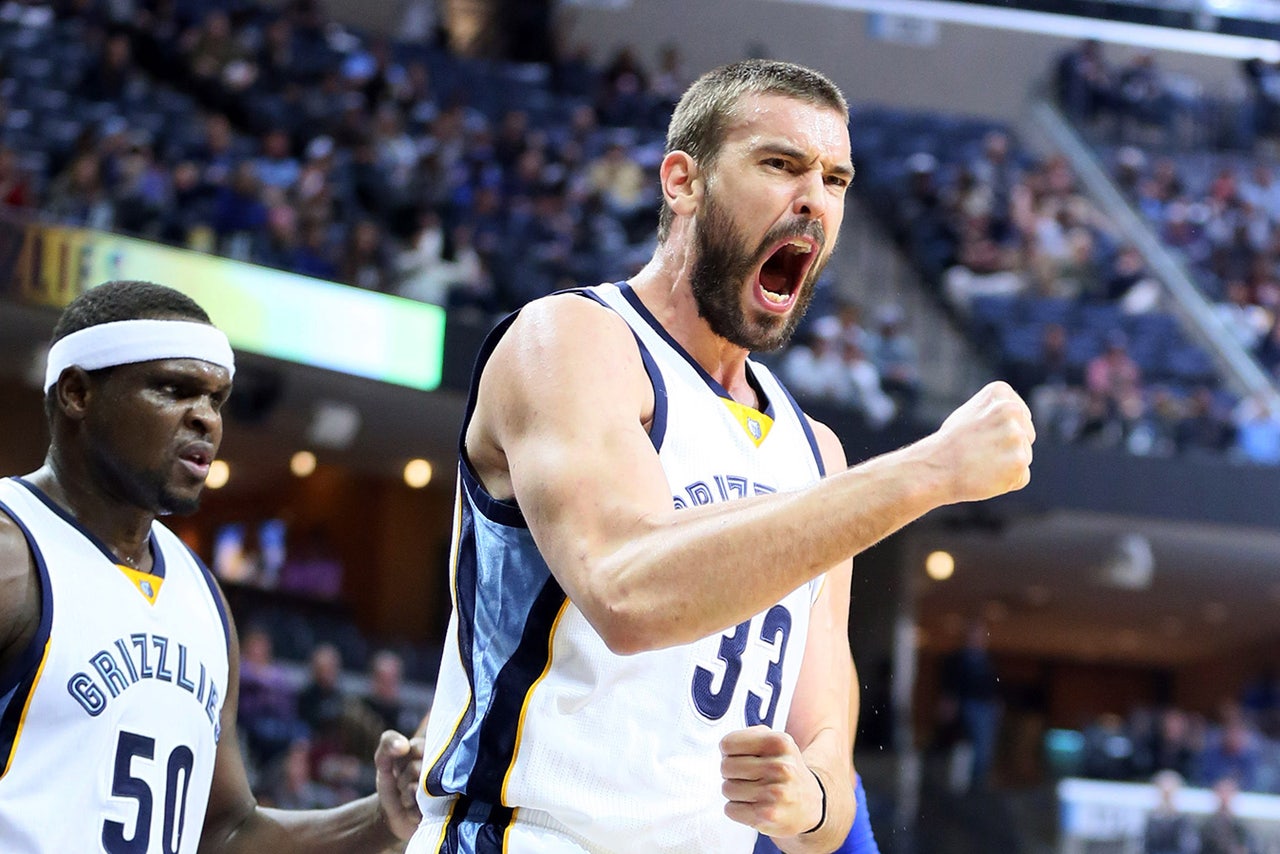 MEMPHIS, Tenn. -- Watch "Fifty Shades of Grey" with your children. That just might offer the level of discomfort that Memphis Grizzlies center Marc Gasol felt following Tuesday night's win against Dallas.
Coming off a two-point performance in a win against Miami on Sunday, the goal for Gasol was to get going early. He scored 14 points in the first quarter and finished with 30, the fourth time this season with 30 or more. In the waning seconds, he scored his final two on a pair of throw-away free throws while the chants rained down at FedExForum: "MVP, MVP, MVP."
Asked about it, the 7-foot-1 Spaniard -- who makes a living performing in front of thousands and facing multiple microphones and cameras everywhere he turns -- was visibly uncomfortable.
"It was ... it was fine," Gasol said.
That's not Gasol failing to appreciating the chant. That's Gasol not wanting to steal a single second of glory for what has thus far been a buzzing start for the 17-4 Grizzlies. Asked again did it make him feel good: "Um, no," Gasol stuttered, visibly ready for the next question, any question.
Surely it made him feel good, but that's an assumption one can't make about Gasol's unselfish, business-like approach. If it did tingle him a bit, he'd never admit it.
"I mean, overwhelming, probably," Gasol said. "I don't know what to say."
Whew, it was over. A humble gratefulness. The interview continued with questions about the game -- not his personal game because Grizzlies writers typically know he's not going to talk about it -- and questions about how he and Jon Leuer held Dirk Nowitzki to 11 points. The first word about defending Nowitzki was, "we."
Just imagine if Gasol keeps his current pace. Right now, he is averaging a career-best 19.5 points per game, nearly five more points than his highest previous average, 14.6 in three different seasons. Commonly referred to as maybe the best big-man passer in the NBA, he is averaging 3.8 assists per game, behind only Joakim Noah's 4.5 among centers. He is averaging eight rebounds per game, 1.5 blocks and a steal and shooting 50 percent from the field and a career-best 85 percent from the free throw line.
If you didn't know that, Gasol won't tell you. Grizzlies coach Dave Joerger was asked if Gasol ever discusses his personal stats away from the media.
"No," he said. "I hardly ever look at it myself."
He doesn't have to. Joerger knows what he's getting. When Gasol scored only eight points in November against the Lakers, he also logged nine assists. When he scored two this week against the Heat, seven assists. Gasol's PER is 11th in the league at 23.48. When he was 1 of 6 shooting against Miami, SportVU said the Grizzlies scored 30 points off of the 22 screens he set.
Gasol has become a quiet superstar. Even if casual fans don't, the Grizzlies know his value. They also know that without him, they posted a 10-13 record last season. They were 40-19 when he played. So Gasol, who missed those 23 games with an MCL sprain, sent tremors through Memphis when he left the game in Houston a week ago. Turns out it was a bone bruise on his right knee.
Gasol was the NBA's Defensive Player of the Year two seasons ago and talked in his ceremony about a greater desire to win playoff games, at the time down two games to none to the Clippers in a first-round series. That season, he averaged 1.7 blocks per game and Memphis was the league's stingiest defense, allowing 89.3 points per game.
Fast forward and Memphis still allows the fewest points in the league (94 per game). But this team also scores 101 points per game, 15th in the NBA. Two years ago, Memphis's 93.4 scoring average ranked 26th in the league.
Getting to the rim is tough with Gasol and power forward Zach Randolph down there. And the Grizzlies have added wing scorers, sure, but it's no coincidence Gasol's more aggressive approach is one (big) reason for the team's offensive surge, too.
"He's opened up stuff for a lot of other guys just by being so aggressive offensively," Joerger said. "He plays both ends of the floor and he cares about winning."
He is an opposing nightmare on each end, the team's top floor-spacer and defender, pick and roll and rim. He's a game-changer.
And a free agent in 2015.
---