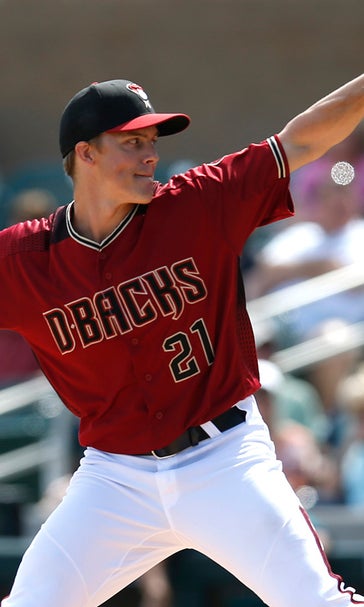 Greinke struggles but D-backs bats stay hot
March 14, 2016

SCOTTSDALE, Ariz. -- Every pitcher gives up runs in spring training, even Zack Greinke.
Greinke had his first rough inning of the spring Monday in the Arizona Diamondbacks' 8-3 victory over a Seattle Mariners split squad.
Greinke gave up a home run to Kyle Seager and triples to Luis Sardinas and Seth Smith in a three-run third. The right-hander, signed by the Diamondbacks to a six-year, $206.5 million free agent contract, went 3 2-3 innings. He allowed three runs on six hits, struck out two and hit a batter.
"It's a lot more bad pitches than you'd ideally want," he said. "The fastball was coming out pretty good, just the location wasn't that great. Same thing with the slider and change."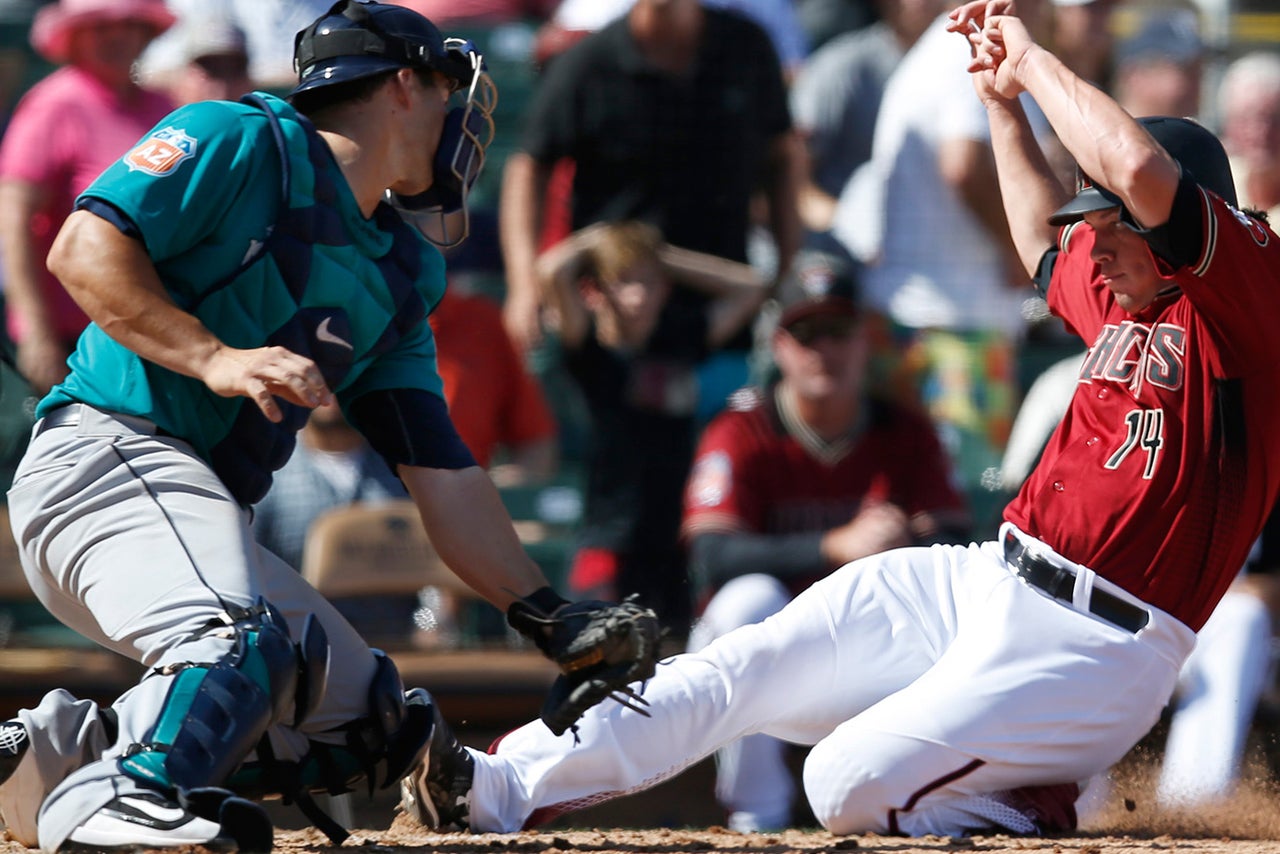 THREE TAKEAWAYS: D-backs 8, Mariners 8
* Nick Ahmed doesn't let a little criticism get to him. He was 3 for 4, inclduing his third triple, to boost his spring average to .440.
It shouldn't come as a surprise, the rest of the middle infielders also fared well. Chis Owings was 2 for 3 with a stolen base, Brandon Drury doubled and Phil Gosselin hit his first home run.

* Just hours after manager Chip Hale lauded Peter O'Brien's two-strike approach of late, O'Brien smashed a two-strike pitch into left field for a single.
* With Tuesday's off-day, Shelby Miller and Yoan Lopez will pitched in a minor league game on the backfields. The D-backs will maintain their rotation and Patrick Corbin will face the Reds on Wednesday night at Salt River Fields.
-- Chris Gabel, FOX Sports Arizona
Greinke had pitched seven scoreless innings this spring before his third-inning troubles.
"He's a pitcher and it's hard to be perfect all the time," Arizona manager Chip Hale said. "They did a nice job hitting. They hit his mistakes. The great thing is our guys came back. He only gave up three with not-very-good location that inning."
Seattle starter Taijuan Walker gave up four runs on seven hits in 3 1-3 innings. He struck out three with no walks.
Nick Ahmed, batting ninth, behind Greinke, in the Diamondbacks' order, sparked a 13-hit attack with three hits, including a triple, and two RBI. He also stole a base and is hitting .440 for the spring.
Chris Owings, vying with Ahmed for playing time in the middle infield, was 2 for 3, scored twice and stole his third and fourth bases of the year, and Phil Gosselin, also in the middle infield mix, hit a two-run homer. Owings is hitting .333, and Gosselin is at .391.
Sardinas added a double for the Mariners.
STARTING TIME
Walker, expected to be the fourth starter in Seattle's rotation, threw 66 pitches, 38 strikes.
"I'm getting there," he said. "Probably a couple more starts I'll be where I want to be, but right now things are getting better. I cut a lot of my pitches off today and didn't really get full extension, but everything felt pretty good."
All three big hits off Greinke came with two outs. He started the inning by hitting Shawn O'Malley. Walker's bunt sacrificed the runner to second and Greinke tagged O'Malley out at third after Norichika Aoki's grounder to shortstop led to a rundown.
Smith tripled down the left-field line and Seager hit Greinke's 2-1 pitch over the right-field fence for his second home run of the spring. Smith tripled to deep center before Greinke finally ended the inning with a fly out to right.
"I just made some bad pitches, down the middle a couple," he said. "(But) that was a tough pitch to hit that Seager hit a homer on."
It was a high fastball, he said.
TRAINER'S ROOM
Mariners: Right-handed pitcher Tony Zych missed the game due to illness, as did first baseman Steve Clevenger.
Diamondbacks: Hale said left fielder Yasmany Tomas (sore left knee) did some hitting for the second day in a row and could play in a game Thursday or Friday. Hale said center fielder A.J. Pollock (sore right elbow) should return this weekend or on Monday.
UP NEXT
Mariners: Cody Martin makes his first start, and third appearance, of the spring when Seattle plays at the Los Angeles Angels in Tempe on Tuesday.
Diamondbacks: Diamondbacks have Tuesday off. Patrick Corbin makes his third start of the spring when they host the Cincinnati Reds in Scottsdale on Wednesday night. 
---
---