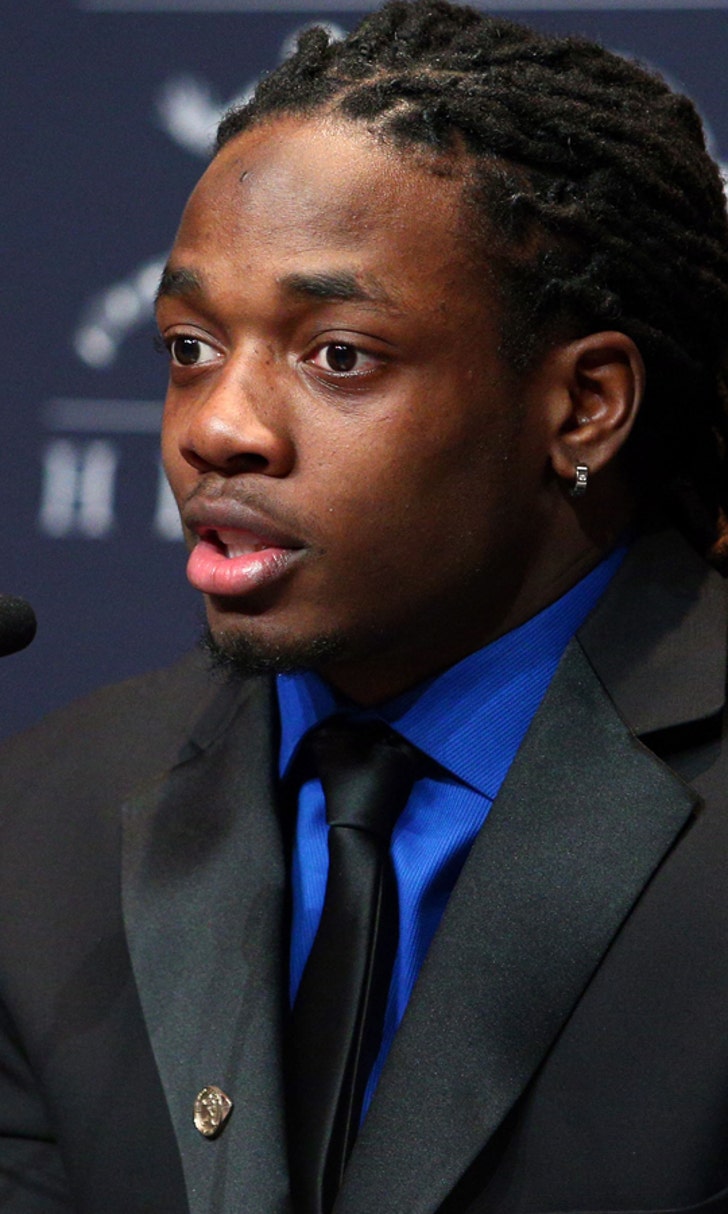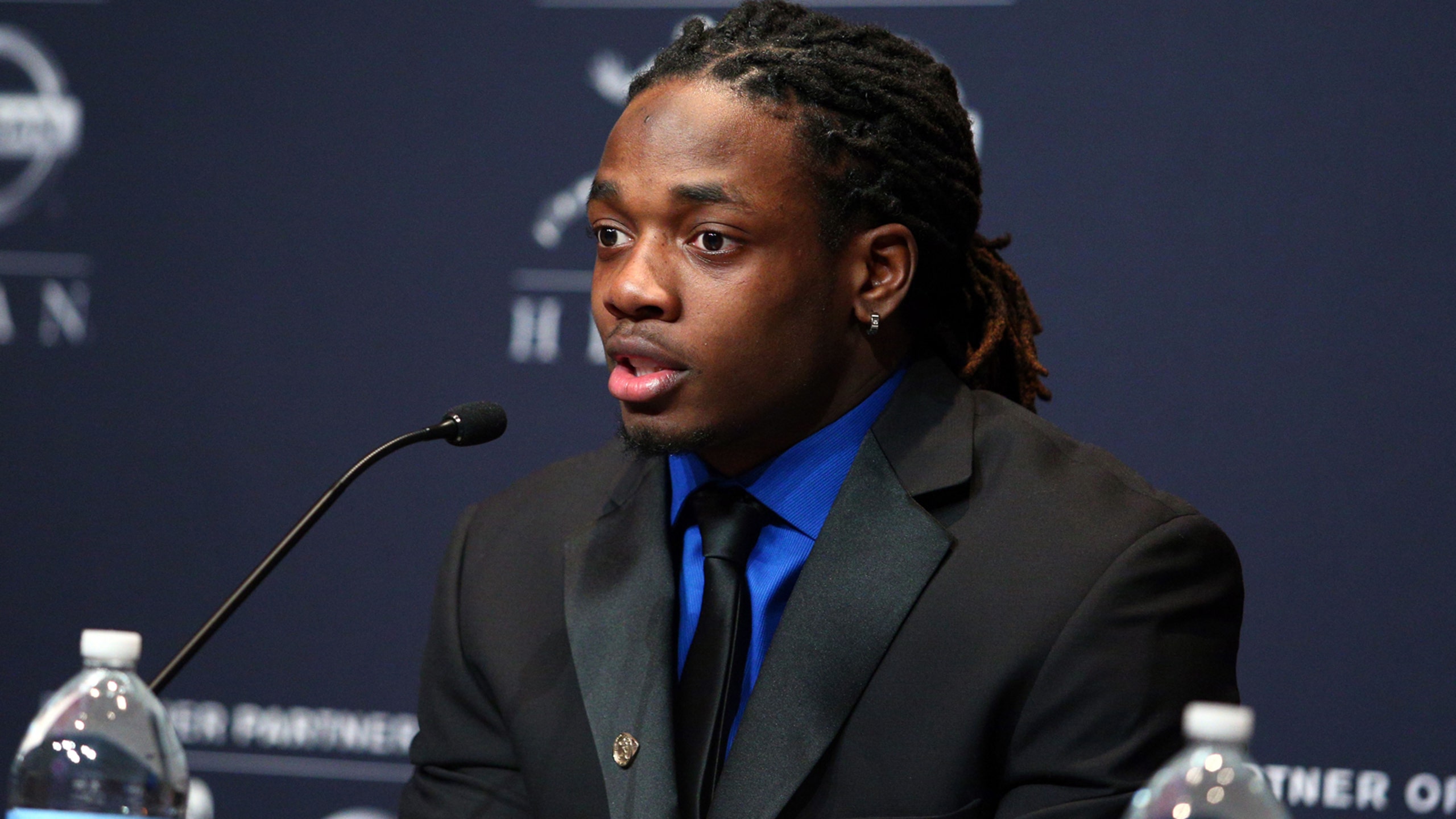 Gordon's season special, but Mariota deserved Heisman
BY foxsports • December 13, 2014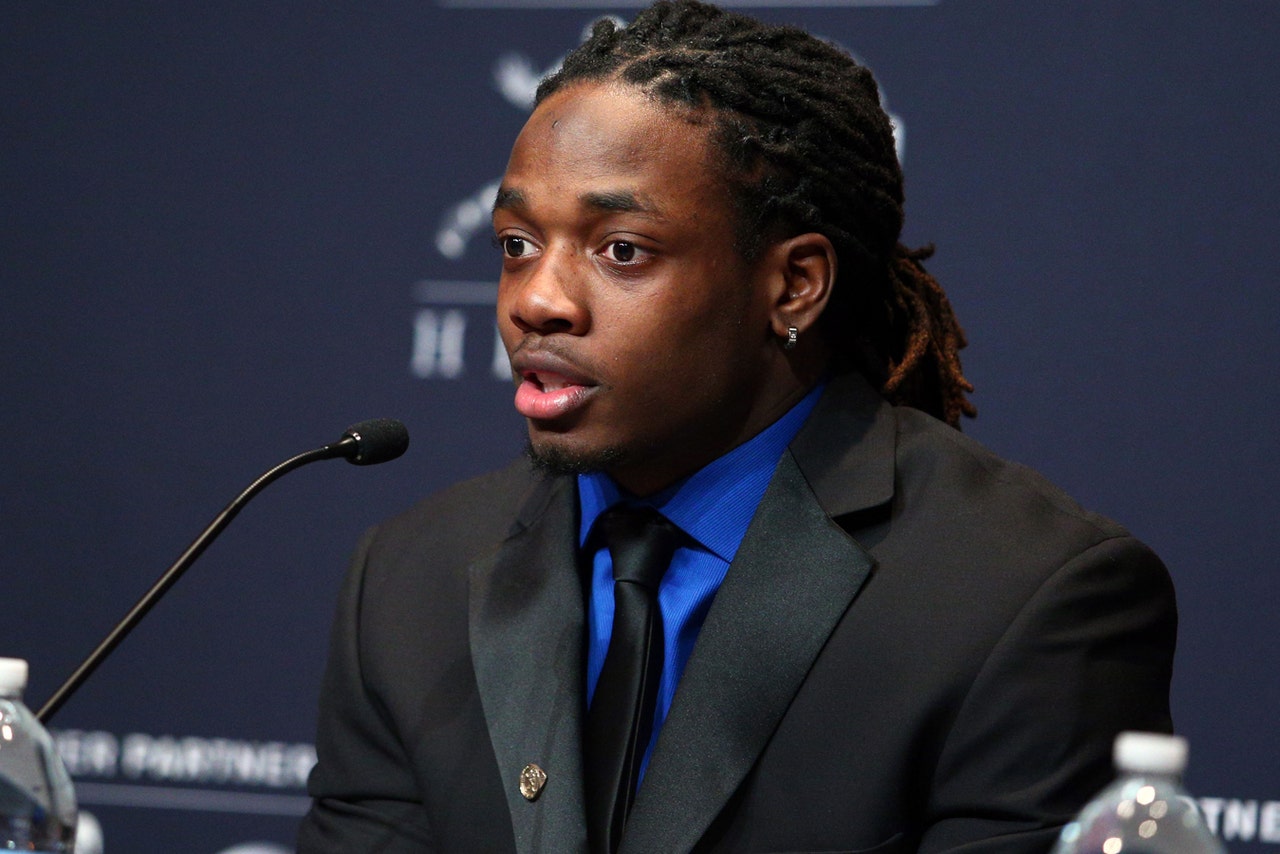 MADISON, Wis. -- In almost any year, under nearly any circumstances, Melvin Gordon would have walked on stage at the Best Buy Theater in New York, smiled broadly and accepted the Heisman Trophy award Saturday night. His rushing statistics at Wisconsin would have been too astronomical to ignore, with first-place ballots piling in from voters across the country.
But this was not simply any year. And the circumstances were such that Gordon -- even after compiling one of the finest seasons by a running back in the history of the Football Bowl Subdivision -- never was in position to actually win the Heisman. Not with Oregon quarterback Marcus Mariota decimating opponents on a team that reached the inaugural four-team College Football Playoff.
Mariota won the Heisman on Saturday in a landslide. He received 2,534 points and 788 first-place votes. Gordon finished second with 1,250 points and 37 first-place votes, while Alabama wide receiver Amari Cooper, the third of three finalists, earned 1,023 points and 49 first-place votes.
For a refresher on some of Gordon's statistics, consider that he leads the nation with 2,336 yards rushing and 179.7 yards per game. Only three men have ever rushed for more yards in a single season. No tailback has more rushing touchdowns this season (26). He has 300 more yards rushing than his next closest competitor and 571 yards more than third place. He broke LaDainian Tomlinson's single-game rushing record with 408 yards against Nebraska -- though that mark would be broken a week later by Oklahoma's Samaje Perine. Gordon also ranks fourth nationally in rush yards per carry.
Having seen Gordon up close during his entire college career, I've witnessed his transformation from a high-potential newcomer to a high-impact veteran, ready and willing to step into the spotlight on a team in desperate need of his help. Gordon has said and done all the right things this season. He has represented Wisconsin with integrity off the field and accomplished all his individual goals on the field.
I have a Heisman Trophy vote, which is an honor I take very seriously. But even I could not give Gordon a first-place vote in good conscience. Because as great as he was this season, Mariota was better. Gordon, then, would have to settle for second.
It can sometimes be difficult to compare the performances of two men who play completely different positions. Mariota has the ball in his hands on every play, while Gordon touched the ball on 36.6 percent of Wisconsin's total plays (326 of 889). But the impact Mariota had on the Ducks was undeniable.
He leads the nation in passing efficiency (186.3 rating), is second in passing touchdowns and fifth in passing yards. He has thrown for 3,783 yards and 38 touchdowns with just two interceptions. His 4,478 combined yards are an Oregon single-season record, and his 53 total touchdowns (he also caught one) are a Pac-12 record. He has rushed for 669 yards and 14 more touchdowns, while averaging 5.7 yards per carry.
PHOTO GALLERY
In Pictures: Melvin Gordon
You know the last Heisman Trophy-winning quarterback to go through an entire season and throw only two interceptions? Minnesota's Bruce Smith back in 1941. He also threw only two touchdown passes that season. Mariota's 19-to-1 touchdown-to-interception ratio is incredible -- only one quarterback in the last seven seasons has been better (South Carolina's Connor Shaw in 2013). And, the fact Mariota has his team playing for a national championship certainly does not hurt.
In the Pac-12 title game, with everything on the line, Mariota completed 25 of 38 passes for 313 yards with two touchdowns and rushed for three more touchdowns to avenge the Ducks' only defeat of the season. Oregon obliterated Arizona 51-13.
Gordon would have needed to rush for 369 yards to break Barry Sanders' single-season rushing record against Ohio State in the Big Ten championship game to give himself a real Heisman opportunity in the eyes of many. Considering the opposition and the stage, it was more than a tall task. And when Gordon carried 29 times for 76 yards in a 59-0 loss to the Buckeyes, any remote chance at winning the award was gone.
One certainly could make the argument that Mariota's statistics are the product of Oregon's fast-paced spread offense, which lends itself to quarterback numbers being inflated compared to other programs. But something similar can be said about Wisconsin's run-first, pro-style offense, which has produced a 1,000-yard rusher in 10 consecutive seasons and 20 of the last 22 overall. In total, Oregon ran only 77 more plays from scrimmage than Wisconsin did this season.
Some of Gordon's fate seems a little unfair because in most other seasons, he would be the one holding that trophy. When Alabama running back Mark Ingram won the Heisman in 2009, he had rushed for 1,542 yards with 15 touchdowns and averaged 6.2 yards per carry, though he also played for the undefeated No. 1 team in the nation. Gordon has 794 more yards, 11 more touchdowns and 1.4 more yards per carry.
In 1999, Wisconsin tailback Ron Dayne won the Heisman after rushing for 1,834 yards and 19 touchdowns. Gordon surpassed those marks in the 10th game of the season after stomping all over Nebraska.
But under the rules, only one man can win each season. And sometimes, being great is not good enough. In 1993, for example, the San Francisco Giants finished the season 103-59. Only 10 teams in the last 50 years have ever won that many games. Yet San Francisco did not qualify for the Major League Baseball postseason. The Atlanta Braves won 104 games to win the National League West division.
1. Marcus Mariota
2. Melvin Gordon
3. Amari Cooper
On Monday night, after Gordon had been informed he would be a Heisman Trophy finalist, his reaction with the media appeared subdued. His emotions, he said, were a "50-50" mix between excitement and recognizing he likely would not win the actual award. He, too, had watched enough television to know most pundits believed Mariota would win in a runaway.
"I shrug my shoulders," Gordon said. "We've been hearing that all year. Me, Cooper -- pretty much everyone that's been in the running -- that he was just a frontrunner and that he's going to win it. It's nothing new. We've been hearing it all year."
Unfortunately for Gordon, he heard it one final time Saturday night.
Yes, Gordon was tremendous, and Mariota was better. But that should not take away from all Gordon accomplished in one of the most astounding seasons by a running back in college football history.
Follow Jesse Temple on Twitter
---