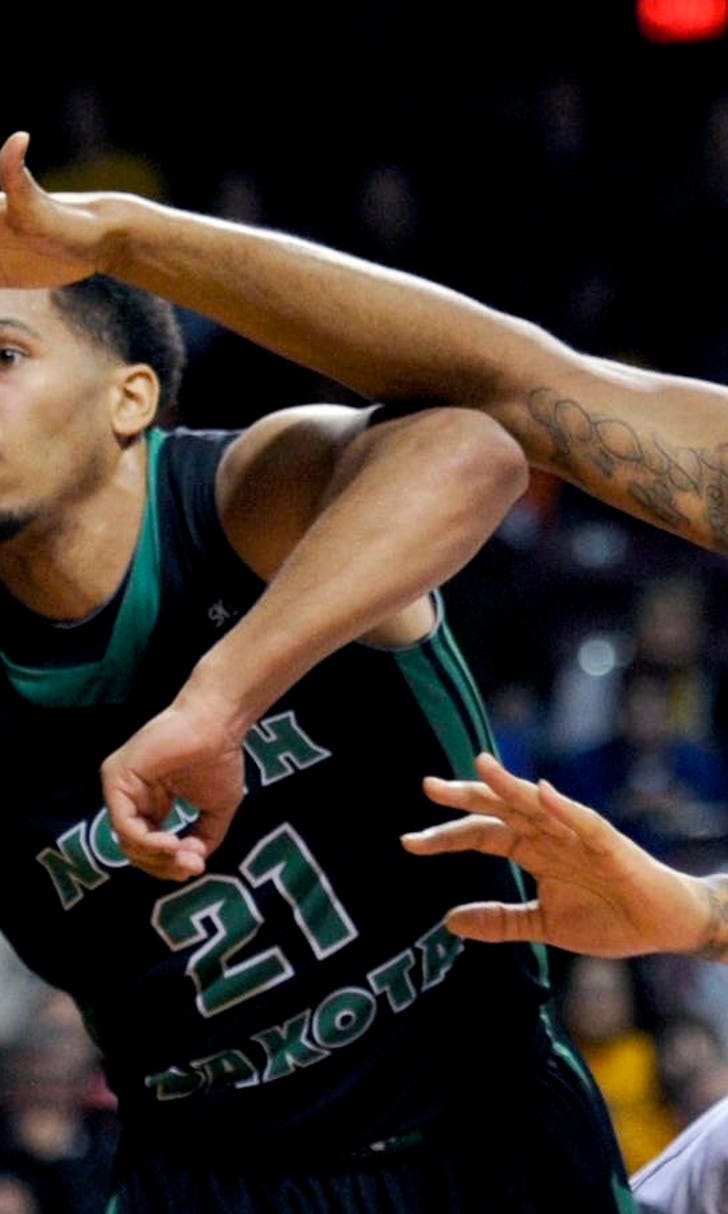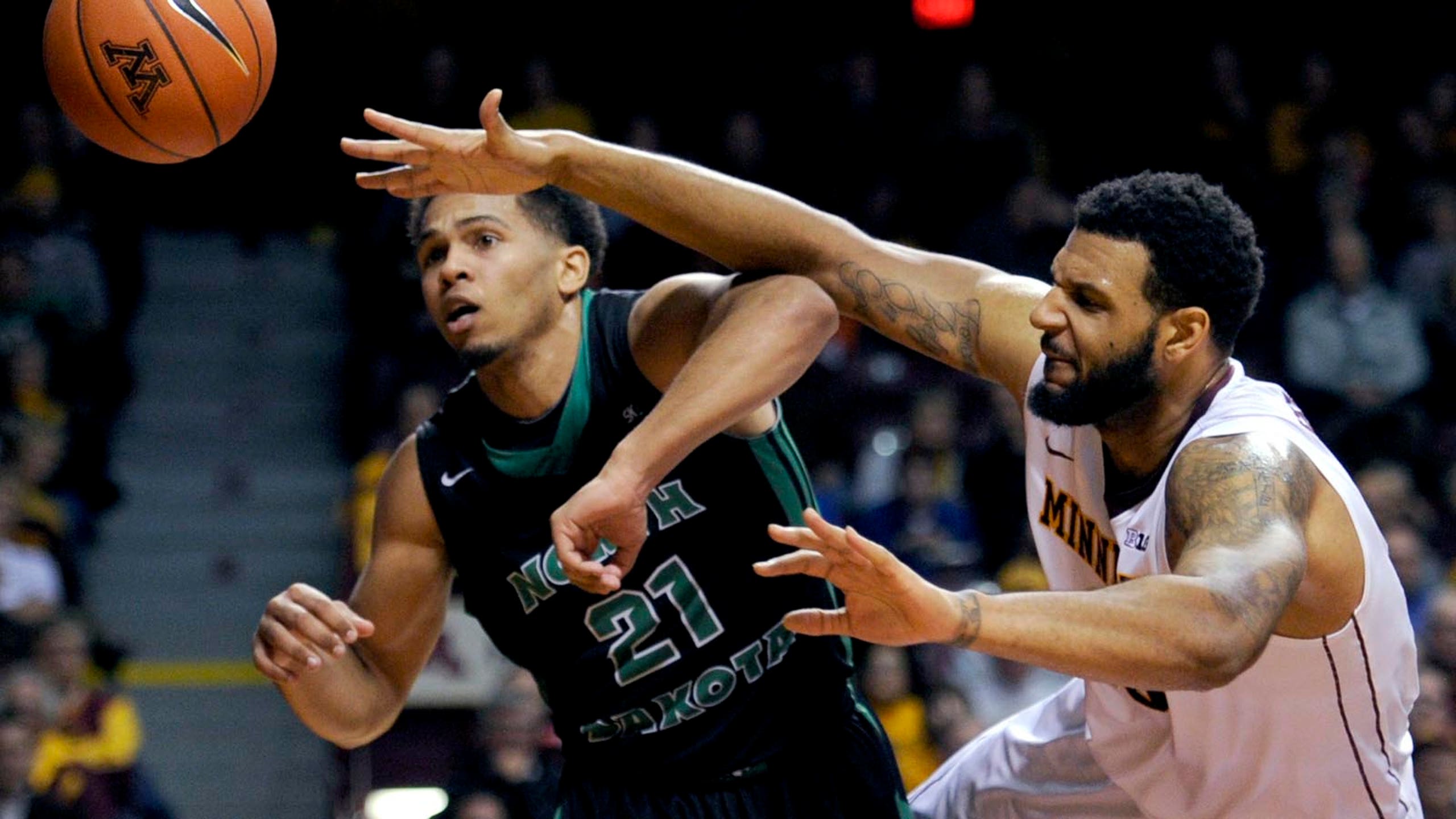 Gophers overpower North Dakota in first matchup in 31 years
BY foxsports • December 8, 2014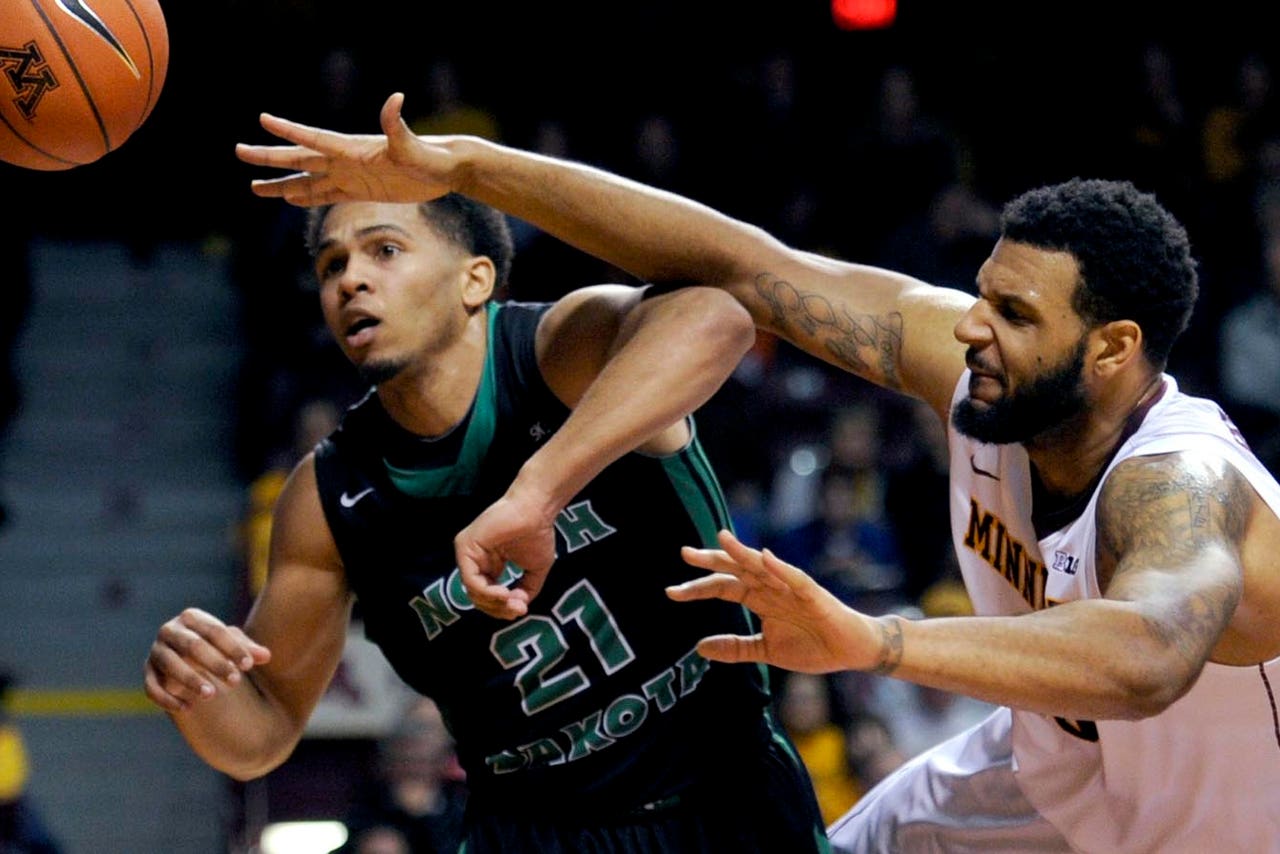 MINNEAPOLIS (AP) -- Mo Walker scored a career-high 22 points on 9-for-11 shooting and DeAndre Mathieu had 15 points and a career-high 10 assists to lead Minnesota past North Dakota 92-56 on Monday in the first matchup between the border-state schools in 31 years.
Carlos Morris added 14 points, six rebounds and five assists and Joey King pitched in 12 points for the Gophers (7-2), who racked up 14 steals and six blocks and forced 25 turnovers by North Dakota (3-5). Walker grabbed seven rebounds and Minnesota owned a 52-22 advantage in points in the paint.
The Gophers led 43-26 at halftime and didn't let UND come closer than 13 points after that. Terrel de Rouen led North Dakota with 10 points, and Jaron Nash and Estan Tyler each had eight points.
Quinton Hooker had seven points, seven assists and five rebounds for UND, which has six Minnesota natives on the roster. Hooker was the Mr. Basketball award winner in 2013 at Park Center High School, less than 15 miles from the Minnesota campus. Hooker had a loud section of supporters here, but the UND fans didn't have much to cheer about after the opening minutes.
Gophers coach Richard Pitino has been pushing Walker to become one of the best big men in the Big Ten, by taking the final step in the significant progress he's made from being an overweight and injury-prone backup who barely got off the bench.
The 6-foot-10, 255-pound Walker had his way with UND underneath, deftly using a series of spin moves and soft hooks to pile up the high-percentage points. Mathieu made several sharp entry passes into the post that made Walker's job easier. North Dakota coach Brian Jones, who is 6-foot-10 and a former Northern Iowa player from the early 1990s, might have been the only option left for stopping Walker.
Andre Hollins banked in a 3-pointer midway through the first half, one of many signs this was going to be Minnesota's night. He had a big grin on his face as he retreated on defense with the Gophers leading 21-12 after a 16-2 run. A little later, Mathieu scored nine straight points to give Minnesota more of a cushion with a signature fast-break layup and a 3-pointer to finish off his spurt.
---