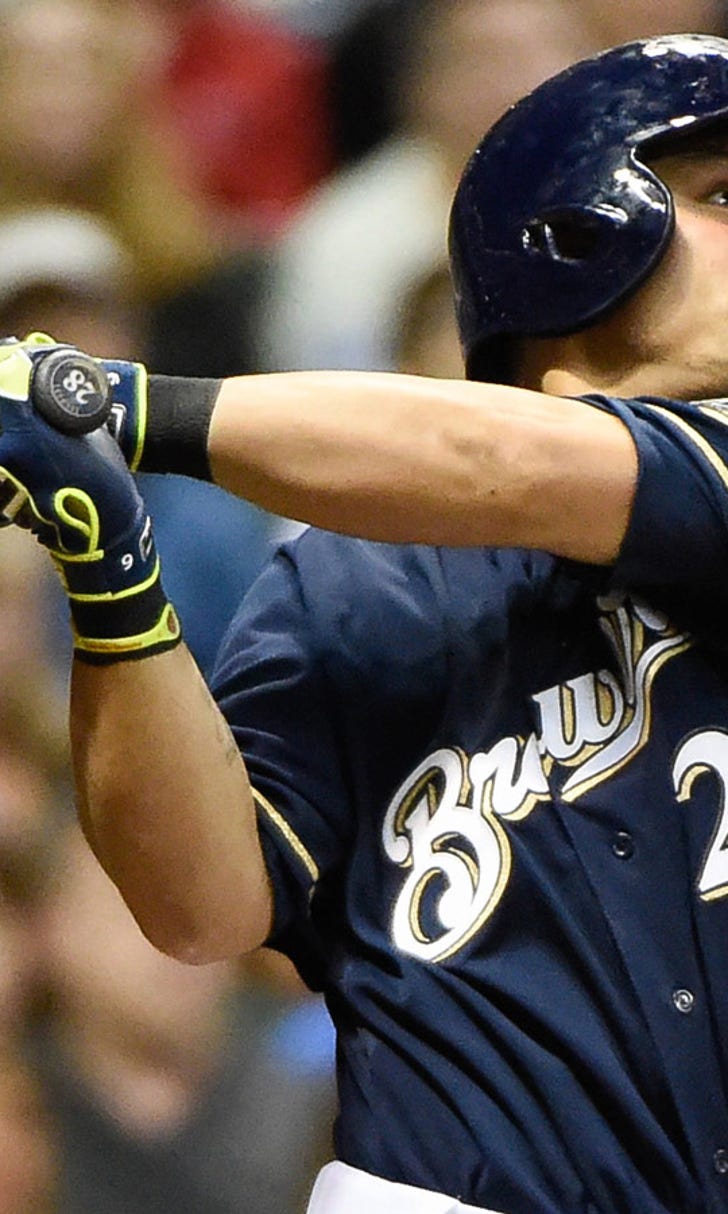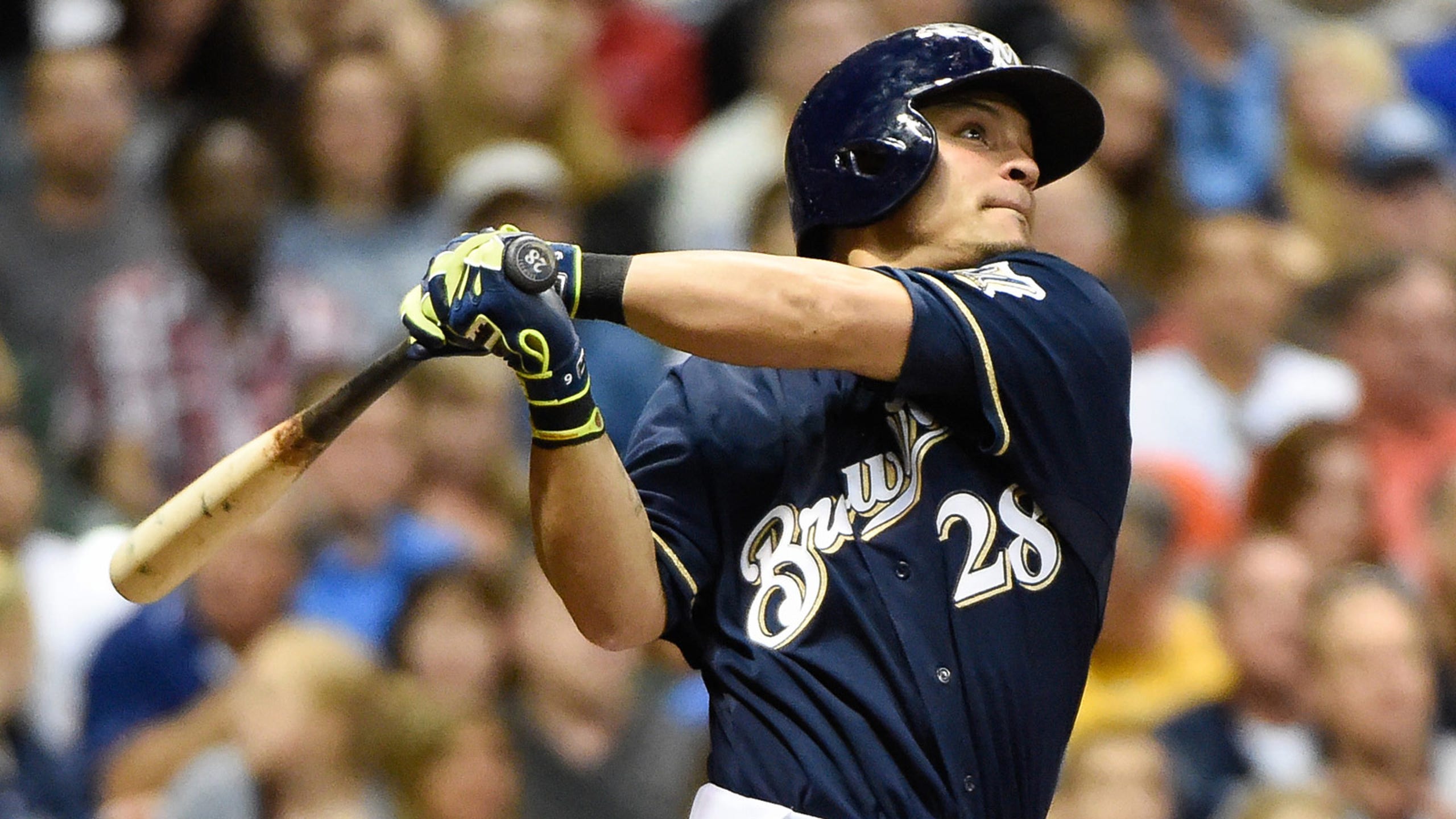 Gold-glover Parra can hit a bit, too
BY foxsports • August 6, 2014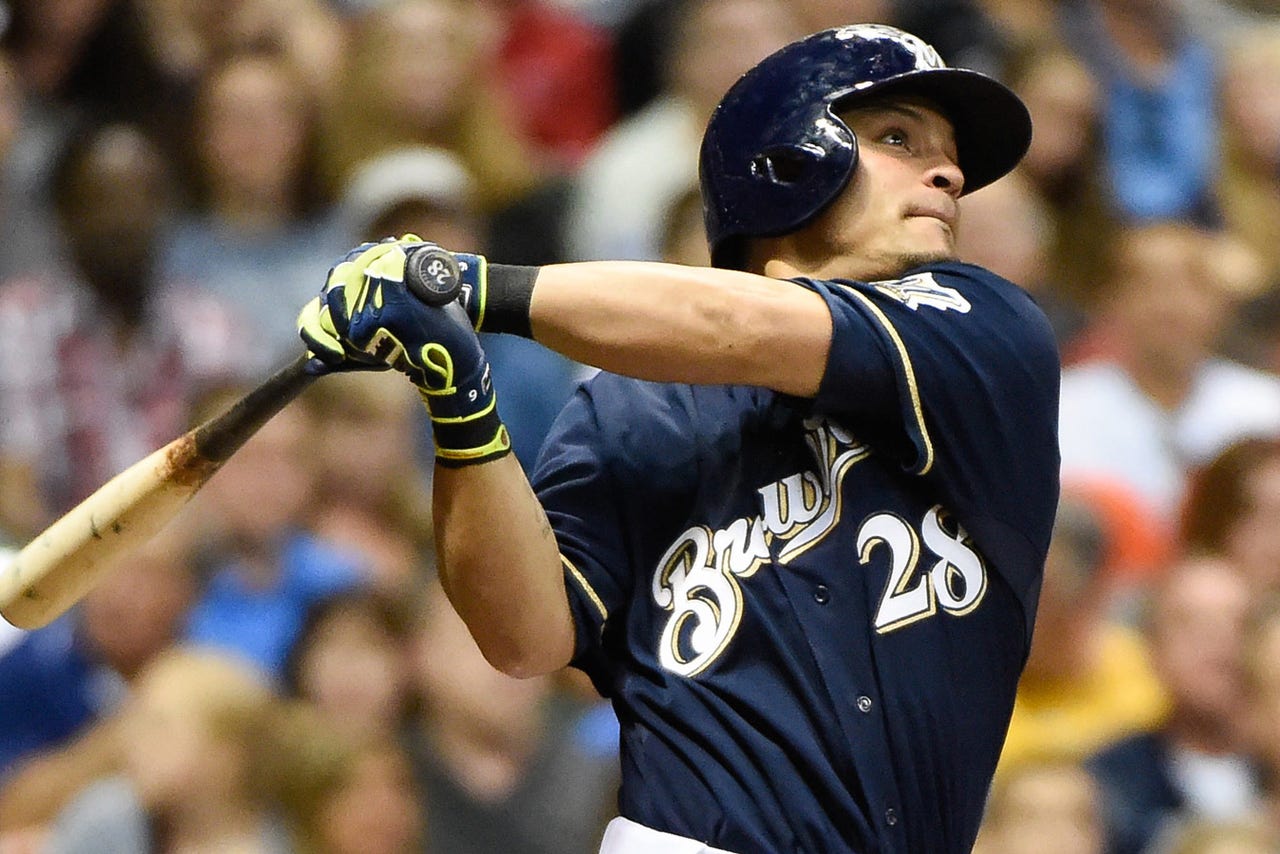 MILWAUKEE -- It didn't take Gerardo Parra long to show what he can bring to the Milwaukee Brewers down the stretch.
Parra made a quick impression on the home fans in his debut at Miller Park on Tuesday, blasting a go-ahead home run in the bottom of the seventh before making an impressive sliding catch in foul territory in a critical moment in the top of the eighth inning. 
No, Parra isn't a superstar, but the two-time Gold Glove outfielder is certainly a welcome addition to a team chasing the postseason.
"It was certainly important on both ends," Brewers manager Ron Roenicke said. "The defense, we know, he's a gold-glover, what kind of arm he has. We know he has range out there. He's shown he has a good feel for where he is in the field.
"Offensively, we always thought  he was a tough out. If you make really good pitches on him, we're comfortable, but with the mistake pitches, he'll battle well. It was good to get that hit today. He's been trying to get a big one for us and that was huge."
While it is hard to upstage a home run that eventually proved to be the difference in a game, Parra's catch in the eighth inning may have been bigger and definitely was more indicative of how the 27-year-old usually impacts games.
Entering after Will Smith issued a one-out walk, Jeremy Jeffress was all over the place with his command. Jeffress walked pinch-hitter Mike Morse to give the Giants two runners on and was behind in the count 2-1 to Brandon Crawford.
Crawford lofted a fly ball seemingly destined to land foul, but Parra covered quite a bit of ground and avoided the wall with his slide to make the catch for a big second out. Jeffress followed with a strike out of pinch-hitter Buster Posey to keep the Brewers up 4-3.
"To make a homer, that's perfect. But I think the catch is better," Parra said. "The catch was big because there was first and second and one out. When I catch the ball, everybody feels better and JJ can feel more comfortable on the mound."
Parra was in the lineup Tuesday after left fielder Khris Davis woke up with a sore left elbow and was unable to play. The Brewers didn't have the luxury of sliding a player like Parra into the lineup earlier this year if one of their starting outfielders had to sit due to a lack of bench depth. 
Logan Schafer failed to seize the job by hitting just .183 in 53 games, leaving general manager Doug Melvin in search of help at the non-waiver trade deadline.
"I like Khris Davis in left field, he does a really nice job, but I don't think Khris Davis probably gets to that ball," Roenicke said. "It's just a matter of foot speed. Parra runs well. He did a great job knowing where he was with the wall and going to that little slide there. Not many left fielders are going to make that play."
Miller Park offers a variety of different challenges to outfielders, from the different depths of the fence in right field to the sun coming in through the panels right into the eyes of the left fielder. Every big-league stadium is different as far as the nuances of the outfield, but Parra wasn't worried about adapting.  
Parra had played in 22 games at Miller Park before making his Brewers debut, including the 2011 National League Division Series.
"I've played here in left field and right field," Parra said. "I know the stadium. I feel comfortable. I worked a little bit (before the game), and I've played here before. I know everything about the outfield here."
While his offensive numbers are down this season -- .259 with six home runs and 30 RBI in 104 games with Arizona -- Parra is a career .274 hitter and provides the Brewers with a left-handed option in the starting lineup or off the bench.
He finished eighth in the Rookie of the Year voting in 2009 by hitting .290 with five home runs and 60 RBI in 120 games but had his best offensive season in 2011. Helping the Diamondbacks to the National League West crown, Parra hit .292 with eight home runs and 46 RBI while also stealing 15 bases and winning his first Gold Glove.
Parra has been a starter for a good portion of his six-year career in the big leagues, but he won't be an everyday player with the Brewers.
"Khris Davis is still our left fielder, and I told him that," Roenicke said. "But when the matchups have (Parra) in there, we'll try to get him in there."
With Davis not being a strong defensive outfielder, expect Roenicke to use Parra quite a bit as a defensive replacement late in games he doesn't start.
Regardless of his role, Parra is excited to go from a team with no hopes of making the postseason to one right in the thick of a division race.
"I'm happy to come here," Parra said. "I've been played here before but not for Milwaukee. Now I want to play for Milwaukee. The fans are great and I'm happy to be here.
"Great team, great city. I want to do my best."
Follow Andrew Gruman on Twitter
---