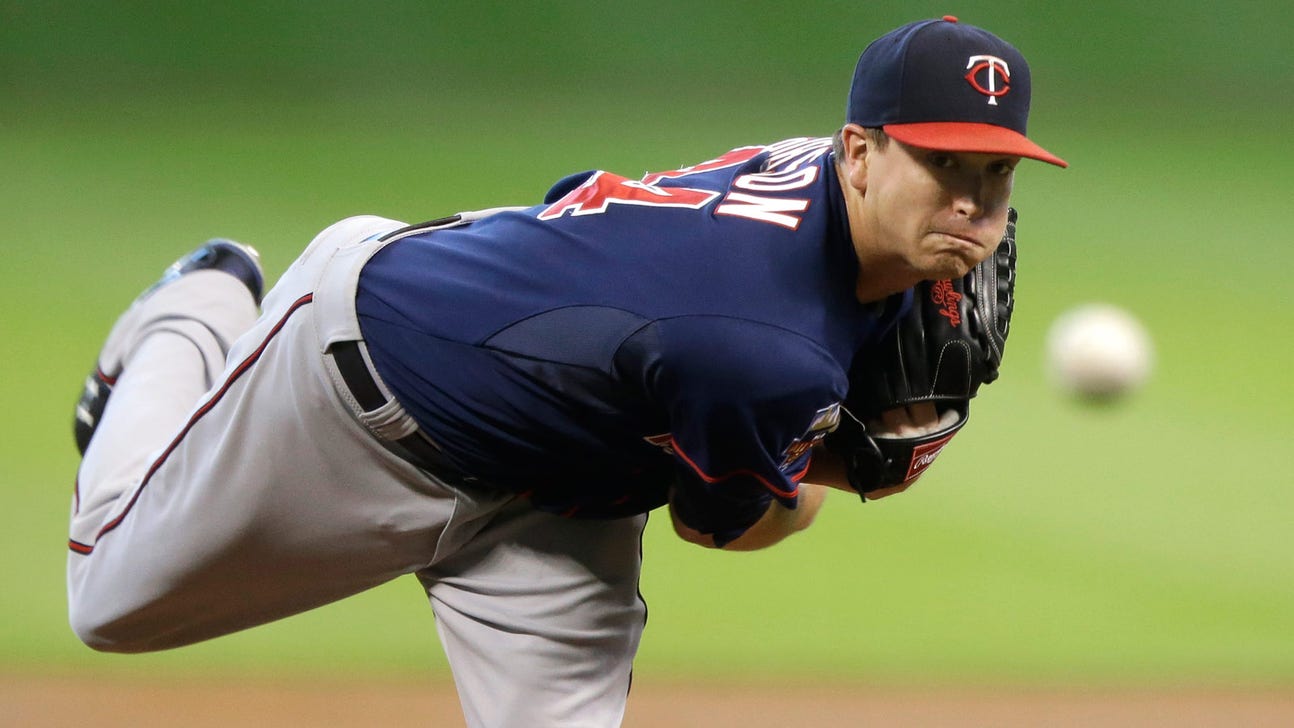 Gibson controls Astros in Twins' 3-1 win
Published
Aug. 13, 2014 5:20 p.m. ET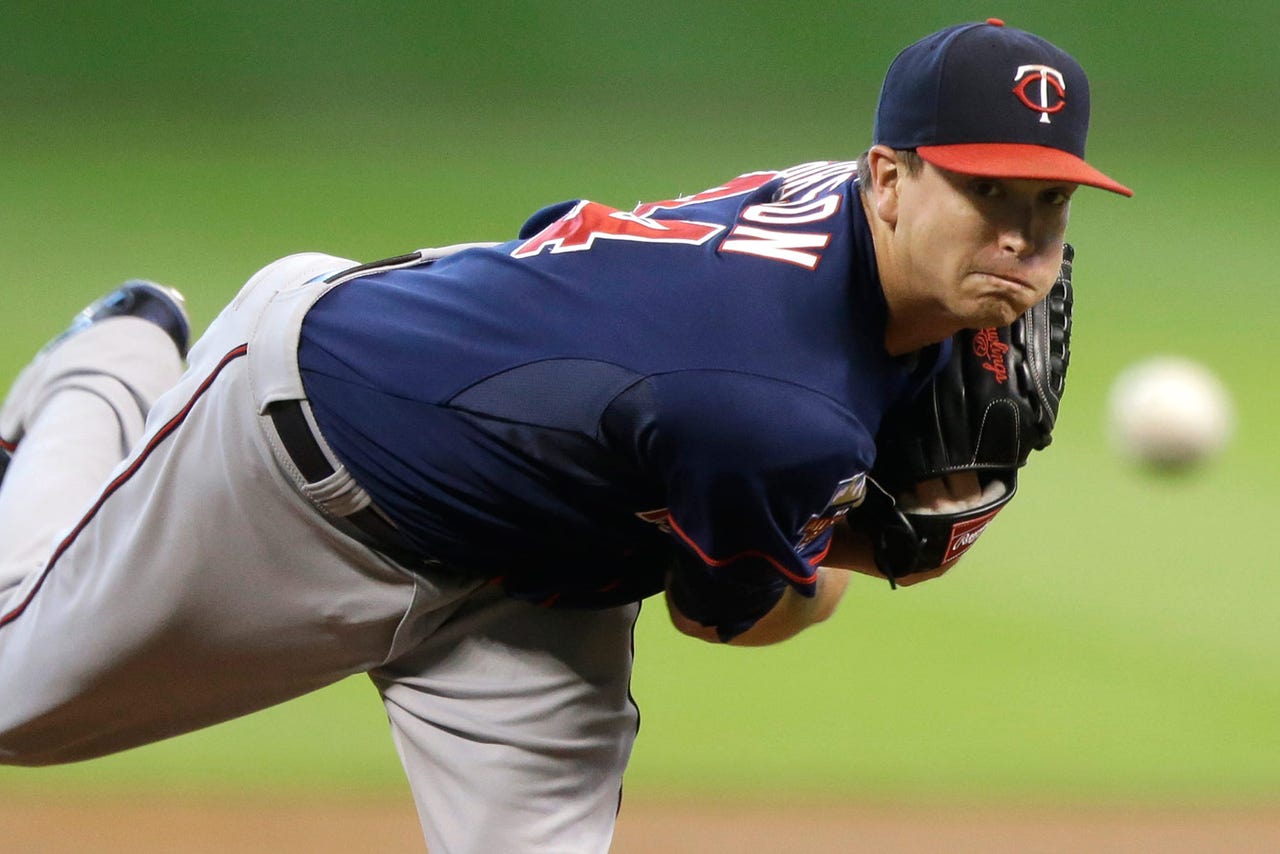 HOUSTON -- On a day when he had everything going, the only thing that frustrated Minnesota pitcher Kyle Gibson was he had to leave the game.
The Twins' right-hander was dominant in a 3-1 win against the Houston Astros, allowing six hits and one run in 7 2/3 innings on Wednesday.
Gibson, who struck out four and walked two, took a shutout into the eighth before Chris Carter drove home Jose Altuve with a single.
"It's never too frustrating when you win a game but I definitely wanted it that's for sure," Gibson said. "That last inning I knew every pitch was important to keep the pitch count down and be able to go back out there for the ninth.
"That infield single that just didn't get hit hard enough and a bloop that just didn't get hit hard enough cost me the opportunity."
Gibson (11-9) was well under 100 pitches going into the inning and nursing a 3-0 lead thanks to a sixth inning home run by Joe Mauer and a two-run RBI single in the seventh by Kennys Vargas.
"I was sitting right there with him," said Twins manager Ron Gardenhire. "I said 'If he gets through the eighth inning under 100 pitches we let him go back out there and take a shot at it. He's earned that.' Unfortunately they got a run on him and we had to get him out of there. I was thinking right along with him. I thought he was in control of the game."
Mauer gave Gibson some cushion when he hit a 2-2 pitch into the right field bullpen in the sixth inning to break up a scoreless tie.
Mauer, who extended his hitting streak to 15 games with a first inning single, drove the Brett Oberholtzer (4-8) pitch on a line to give the Twins a 1-0 lead.
"I'd like to have that back," Oberholtzer said of the pitch Mauer hit out. "Hindsight's 20-20 but it's a two-two count and I challenge there with nobody on to start the inning and he made me pay for it."
Glen Perkins pitched a perfect ninth inning to earn his 30th save of the season.
Oberholtzer pitched well over seven innings. The left-hander allowed six hits and struck out four.
"Oberholtzer threw the ball well, "Astros manager Bo Porter said. "He did a tremendous job, and offensively we didn't swing the bats. So he ends up being the tough luck loser."
---