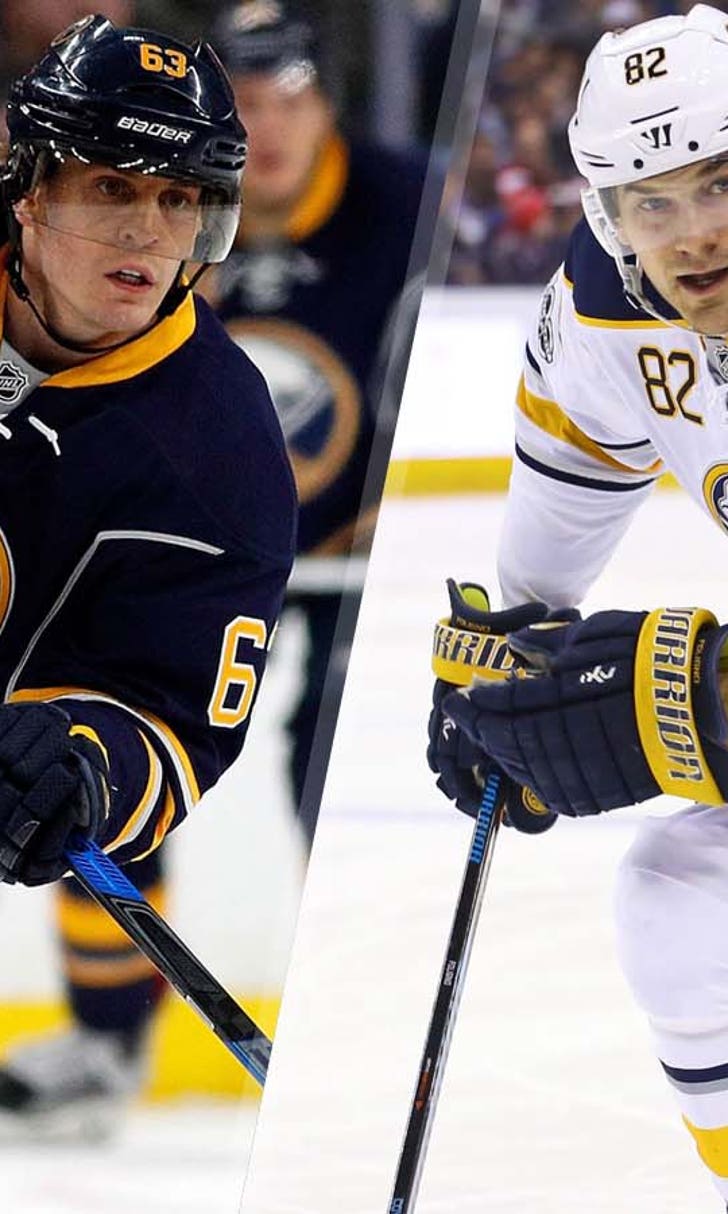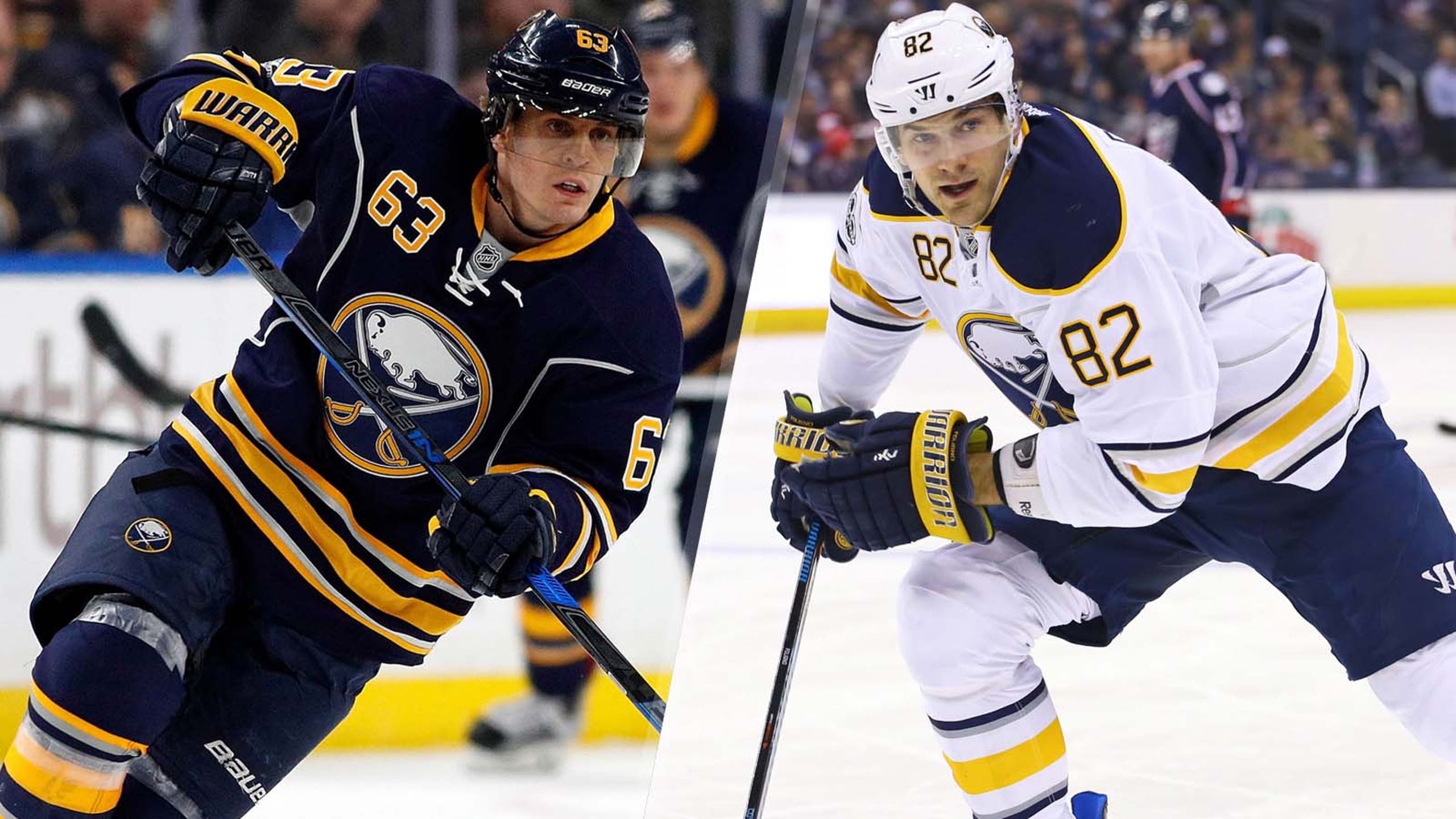 Get to know new Minnesota Wild players Tyler Ennis, Marcus Foligno
BY Tom Dierberger • July 5, 2017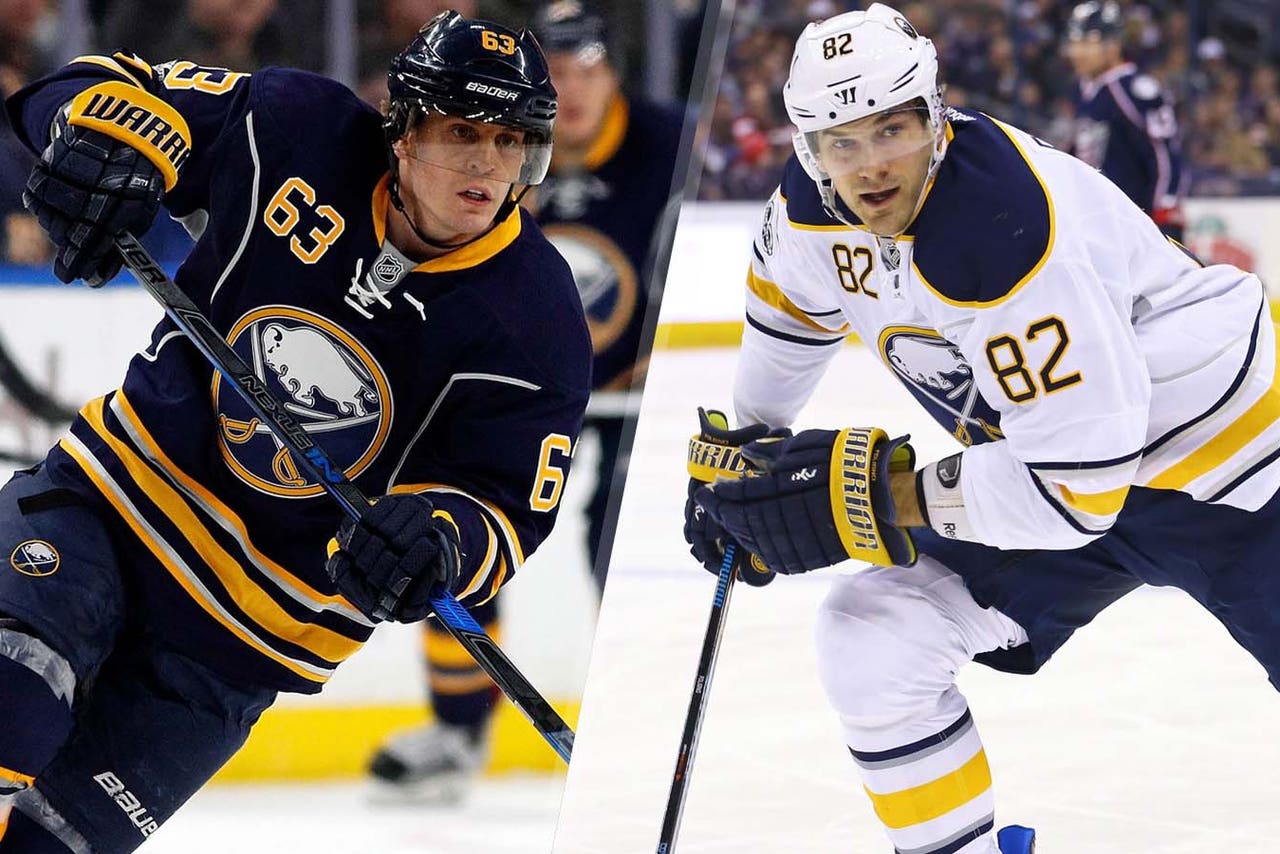 Tyler Ennis and Marcus Foligno, who were acquired by Minnesota in a trade for Marco Scandella and Jason Pominville, will be newcomers for the first time since their rookie seasons in Buffalo when they step into the Wild locker room for training camp in September.

What do you know about the Minnesota's two newest players?



TYLER ENNIS

Affectionately called "Enzo" by his teammates and fans, Ennis was a fan favorite during his eight-year stint with the Sabres. He's tallied over 40 points in a season three times -- most recently in 2014-15 -- but concussions and a groin injury sidelined him for a good chunk of the past two seasons.

The nickname "Enzo" might be new for Wild fans, but it's no stranger to teammate Jared Spurgeon. Spurgeon and Ennis have been best friends since playing pond hockey together while growing up in Edmonton.

Ennis is known to "throw sauce" on the ice. But did you know he actually makes -- and sells -- his own homemade hot sauce? Described as a mixture of ranch dressing and hot sauce, "Enzo Sauce" is sold in supermarkets around the Buffalo, N.Y., area.




Coming to a Target near you? We'll see. But if you want to an autographed bottle of the Enzo Sauce, go to enzosauce.com. Plus, a portion of the profits goes to charity.

Ennis has only played in 13 playoff games, but one of the 13 could well be the best moment of his NHL career.  In Game 5 of a 2011 first-round series against Philadelphia, Ennis controlled a bouncing puck and sent it to the back of the net to beat the Flyers 4-3 in "oooooooooovertime!" The goal gave Buffalo a 3-2 lead in the series … but the Sabres went on to lose the next two games.

https://youtu.be/6Bjv4jbUOPc

Warning to Kevin Gorg: Enzo is well-versed in his hockey clichés for pregame interviews. He tends to lean on them a little too much:

https://youtu.be/jbFMcAiKCaw

And once in a while, he makes such a ridiculous play that hockey fans just have to shake their heads.

https://youtu.be/UkJZSGNdrVE

Ennis brags about his ability to decorate a Christmas tree in this next video. The tree is complete with a Miley Cyrus "Wrecking Ball" ornament, too -- a necessity for all festive evergreens.

https://youtu.be/WS3pZuXviEE

 

MARCUS FOLIGNO

Sabres blood runs deep in Foligno's family.

Marcus' dad, Mike, played for Buffalo for 10 of his 15 years in the NHL. Best known for leaping into the air after scoring a goal, Mike ranks third in Sabres history for game-winning goals (43), seventh in total goals (247), eighth in points (511), and 10th in games played (664).

Needless to say, Marcus didn't have the normal expectations for a fourth-round pick when he was selected 104th overall by the Sabres in 2009.

Foligno debuted for Buffalo in 2011 and faced the Ottawa Senators -- and his older brother Nick -- in his first career NHL game.

The brothers followed in their father's footsteps. Nick has carved out a 10-year career with Ottawa and Columbus, and recently won the King Clancy Memorial Trophy in 2017. Marcus is coming off his best season as a pro, tying a personal-best with 23 points while playing in a career-high 80 games.

Although the brothers haven't played on the same NHL team, there's still nothing but support between the two.



Very excited for my little (big) bro!!! I know he loved his time in Buff but great things are ahead for him in Minny! #Mooseontheloose

— Nick Foligno (@NickFoligno) June 30, 2017





Like his longtime teammate Enzo, Foligno has a sweet nickname: "Moose."

It caught on quickly in Buffalo. The team turned him into "Marcus Moose," a stuffed animal handed out during a promotional night in February 2016.




If you don't think you're familiar with Marcus, think again. You probably saw highlights from his fight with Florida's Shawn Thornton in December. Foligno hilariously paused for a few quick seconds to fix his hair before a throwing his fists into Thornton's face.

https://youtu.be/mQG9MuyAm9E

Foligno also sent Carter Hutton head over heels after racing him to a puck, which led to an incredible picture:


---
---