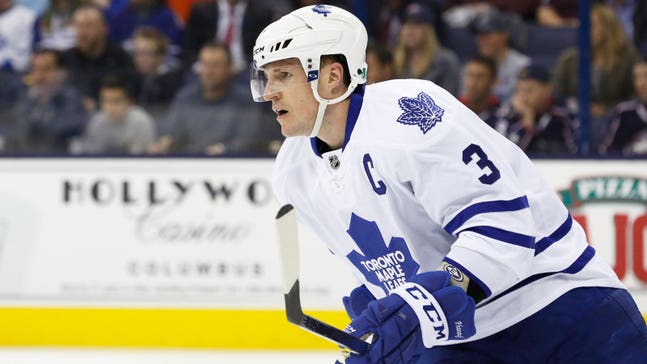 Gave: Wings' offseason to-do list includes another run at Toronto captain Phaneuf
Published
May. 6, 2015 1:31 p.m. EDT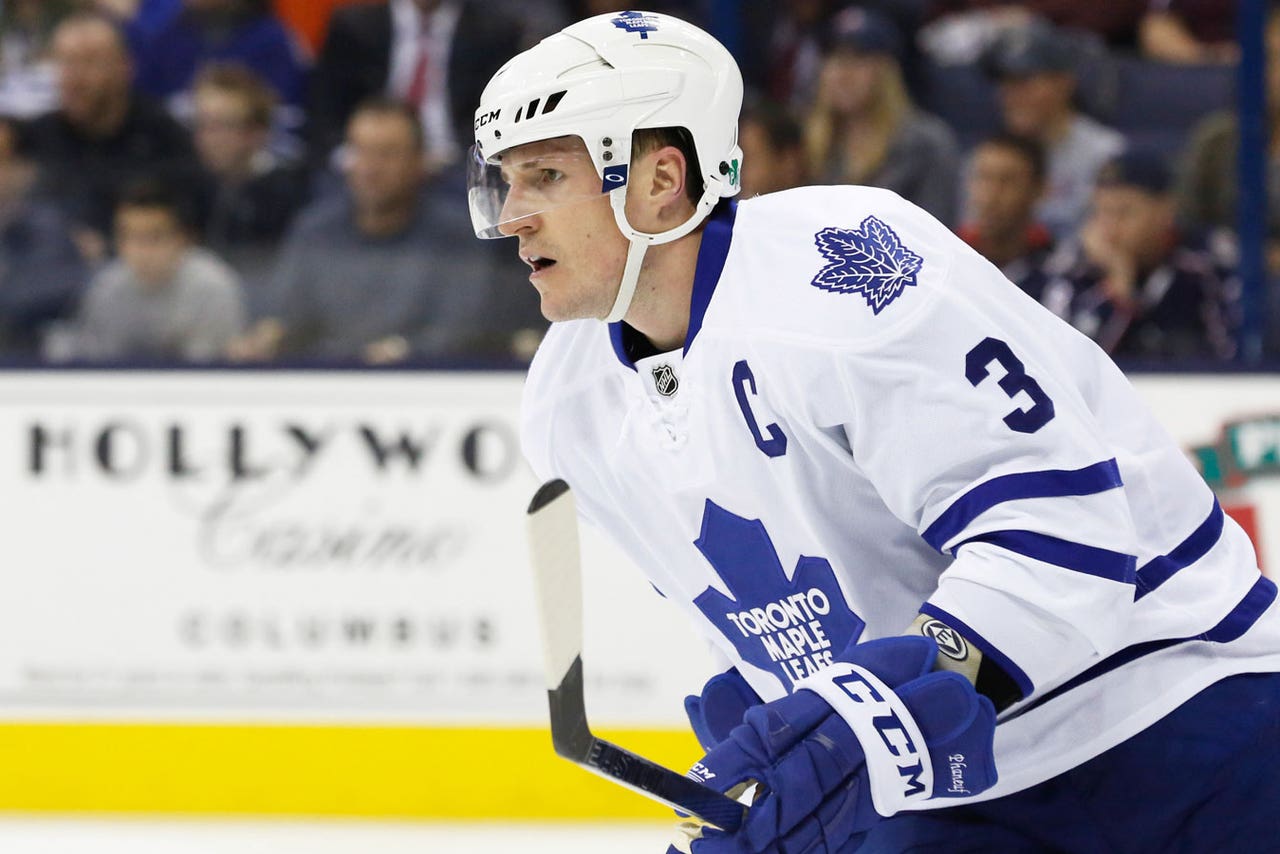 After finishing with 100 points and giving a heralded Tampa Bay club a scare in the opening round of the playoffs, the Red Wings know they're close enough to a serious postseason run that they don't have do anything major to their roster heading into next season.
But they might anyway.
Remember those rumors at the NHL's trade deadline in early March that Detroit was close to a deal for Toronto Maple Leafs captain Dion Phaneuf? They're certain to be resurrected again soon as the Wings seek to upgrade their defense corps.
The Leafs are in the midst of a major reorganization -- from the front office to the coaching and scouting staffs and, especially, their player roster. They want desperately to unload some of their high-priced (and overpaid) talent like Phaneuf, who has six years to go on a deal that pays him $7 million a year.
That's an ungodly sum to pay a guy who scored three goals among 29 points and finished minus-11 in 70 games. And, in fact, the Wings won't pay that much. That's the kind of money teams pay their top-pair defenseman, and the Wings see him more as a No. 3-4 defenseman. So they want Toronto to absorb some of his contract. Preferably about $2 million a year, so the Wings would be on the hook for $5 million.
But this is a complicated deal that goes far beyond a meeting of the minds about how the clubs might share Phaneuf's salary burden. The Wings also would want to unload one of their bad contracts (read Stephen Weiss, who has three years remaining at a total of $16 million), and they're willing to include one of their bottom-tiered defensemen -- someone like Brendan Smith, as well as a lesser prospect -- to make the deal.
How close were the Wings to this deal in March? Dave Nonis, since relieved of his duties as Toronto's GM, said he could have made the deal for Phaneuf at the deadline. And the Wings know they were probably Toronto's only dance partner on this deal.
That Nonis is gone now doesn't mean the Wings would have to start at ground zero in talks with a new, yet-to-be-hired GM. This is one of those deals that went above his pay grade, involving Leafs President Brendan Shanahan, the former Wings star who remains steadfast in his desire to find a new home for his captain. Shanahan can make this deal in the absence of a GM.
One potential sticking point: Phaneuf has a no-trade clause in his contract. But a league source said Phaneuf would agree to a deal involving Detroit. "He wants to get out of that nut house in Toronto," the source said.
Whether Phaneuf would be a good fit in Detroit is another matter open for debate. One of the strengths of the organization has been the chemistry in the dressing room, thanks in large part to the outstanding leadership trio of Henrik Zetterberg, Niklas Kronwall and Pavel Datsyuk, which coach Mike Babcock describes as "the best I've ever been around."
Phaneuf, 30, also known as Elisha Cuthbert's husband, would come with a rather checkered past. The 6-foot-3, 214-pound left-shot defenseman has put up some nice numbers in his career, starting with a 20-goal, 49-point rookie season with Calgary in 2005-06. He had 17 goals in each of his following two seasons. But his best season since then was in 2011-12, when he scored 12 goals and 44 points in 82 games with Toronto.
While he is fairly reliable defensively, he's been known to get caught out of position going for the big hit. But the biggest knock on him is his leadership acumen. It was on his watch in November, when the Leafs were slumping, that players headed straight off the ice and into their dressing room without the typical stick salute to fans. Some fans took it as a snub, which caused quite a stir on sports-talk radio and in newspaper headlines. That, of course, led some to suggest that Phaneuf is the wrong guy to be wearing the "C" -- ultimately resulting in serious trade talks with Detroit.
That leadership burden -- and it is a burden in a high-visibility hockey market like Toronto -- was thrust on Phaneuf when he was acquired in a seven-player deal with Calgary in January 2010. He won't have to deal with that in Detroit, with its trinity of leaders.
If the Wings swing this deal -- and the smart money suggests they will -- it will doubtless be the biggest thing they do to upgrade their roster in the offseason. But not the only thing.
Tomorrow: More on Wings' to-do list this summer than acquiring Phaneuf
---