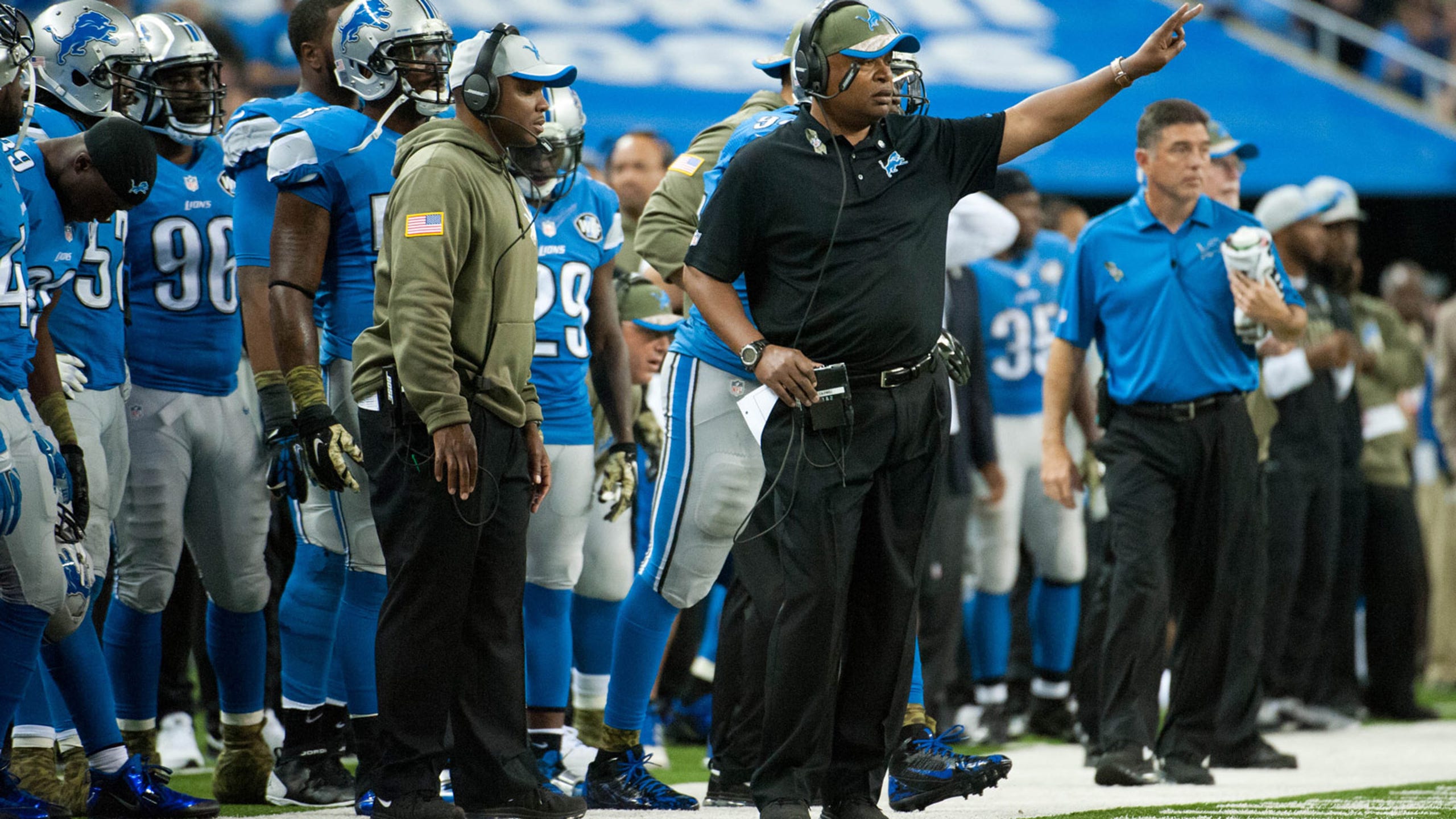 Gave: Lions, Caldwell seek patience with new system
BY foxsports • November 20, 2014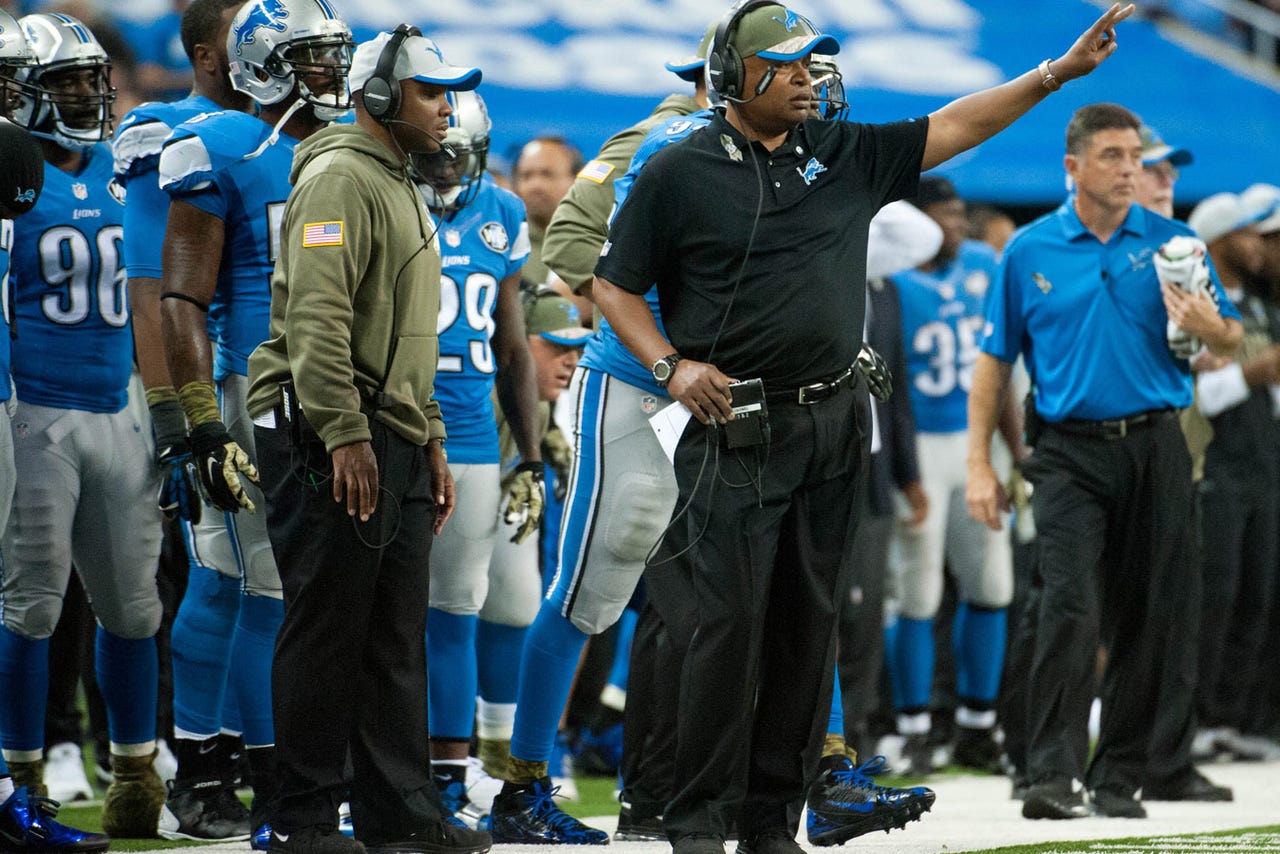 ALLEN PARK -- Lions coach Jim Caldwell has a single word of advice for fans suffering those wild mood swings lately -- one week toasting quarterback Matthew Stafford as a bona fide star after another come-from-behind victory and the next week wanting to run him out of town when his offense failed to score a touchdown.
Patience.
Rome wasn't built in a day, and neither were the Indianapolis Colts nor the Baltimore Ravens. And certainly it's going to take some time to build something here in Detroit -- and it's only 10 games into his first year.
Perhaps we should listen to this man, because he knows of what he speaks. He has the Super Bowl rings to prove it.
Caldwell has coached in the NFL's championship game on three occasions. His teams won twice, and in each case, the quarterbacks he coached -- Peyton Manning with the Colts and Joe Flacco with Baltimore -- were named Super Bowl MVPs.
"In Indianapolis, we certainly had our ups and downs at the start," Caldwell said. "It took some time and patience there, too.
"In Baltimore, we kind of caught fire at the end -- and it worked out pretty well," he said of the 2012 season when the Ravens averaged 400.6 yards per game in a 5-2 finish before rolling to a Super Bowl title.
But here? Now? In Detroit? With an offense that ranks in the bottom third in most important categories?
"We're hoping to light that match here, too," Caldwell said.
Just be patient, he preached to a media gathering before practice here Wednesday. His players, too.
"I think it's just a matter of execution," receiver Calvin Johnson said. "There are a lot of variables that go into it. It's a long season, and we're playing some great teams.
"But the guys are confident. It's coming. It's just taking some time."
Stafford, meantime, shouldered the blame for his team failing to score a touchdown for the first time in about five years in Sunday's 14-6 loss at Arizona. It might have been different, he acknowledged, if he'd found a way to target receiver Golden Tate more than twice in that game.
"Sometimes that happens in games," he said, "but that's on me to get him the ball.
"We have some really talented players here, and we've had some good moments and some bad moments...I think we've played some really good situational football on offense. We've just got to find a way to put four quarters together."
Lions fans can hardly disagree with that.
And let's be honest: Some of those best moments on offense have come with Stafford missing some key weapons in his offense, with Johnson and running back Reggie Bush missing extended periods because of injuries. Adding to challenge: the Lions tight-end corps, which was supposed to be an integral part of this offense, has been beset by injuries.
Johnson is back now, and with Bush and tight end Brandon Pettigrew expected to play Sunday in New England, Stafford has a few more toys in the attic to play with. He'll need them against a team that rarely loses at home.
Patience, Caldwell urges. Stay the course. Just be careful about asking him to second-guess offensive coordinator Joe Lombardi's offensive system.
"First of all," he bristled, "it's not Lombardi's system. It's our system. And do I still have faith in it? Absolutely. It just takes work; it's not one of those things that happens overnight. You keep pounding away, and you cannot be deterred.
"Keep changing and moving things and adjusting and all that stuff, and pretty soon you have no idea what you're doing."
The key, he said, is to keep working, keep improving, which is what his players are doing, he insisted.
Caldwell also concurred with Stafford that the offense has performed marvelously at times this year.
"We've had our spurts. It's not like we haven't done anything," the coach said, citing the season-opener against the New York Giants (six scores in nine possessions, not including two kneel-downs), the second half against Atlanta (scores on all five possessions) and the first and fourth quarters against Miami (scoring on four of six possessions) -- all victories.
"It's there," Caldwell said. "We've just been inconsistent. We just need to get on that roll. I think you'll see it in good time."
---