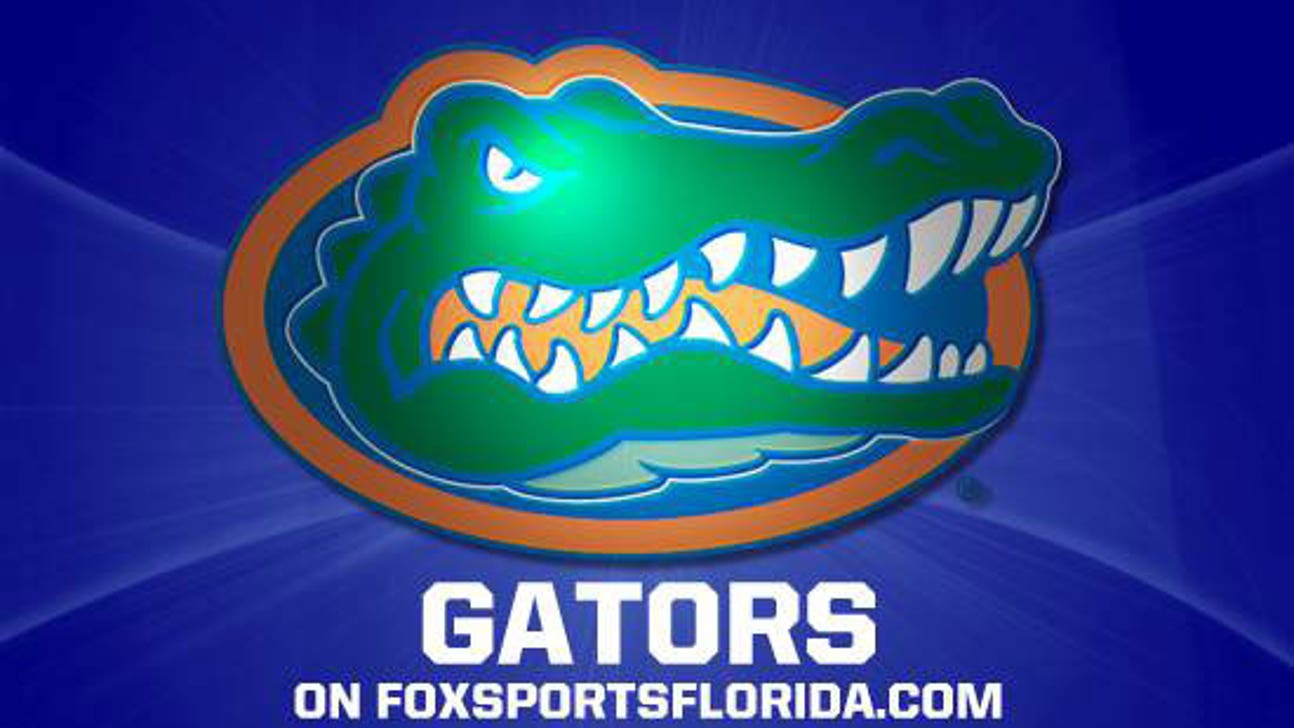 Gators' Nolan Kelleher busy in first few weeks as early enrollee
Updated
Mar. 5, 2020 1:12 a.m. ET

GAINESVILLE, Fla. -- The Gators' afternoon workout was finished and 6-foot-5, 316-pound Nolan Kelleher was preparing for his evening as he left the locker room earlier this week.
Maybe Kelleher would unwind, eat some dinner and check out a movie or TV show. Maybe there was a nap in his future to recover from another grueling workout.
Yeah, right.
''I'm taking a 20-hour course load,'' Kelleher said.
Oh. So what did he have planned?
He needed to write a paper. There was a quiz to take. He mentioned a chemistry lab.
From the way it sounded, Kelleher had a long night ahead. He wasn't complaining, though.
''It's tough to balance it all,'' said Kelleher, a mechanical engineering major. ''The academic staff here is just amazing. They happen to find tutors that think just like I do. They enjoy the subjects as much as I do and they love teaching it. It really helps having people like that.''
One of nine early enrollees on Florida's roster this spring, Kelleher wanted to get to campus early to get in better shape before spring practice and to get ahead in the class room.
He's taking courses such as Calculus II, chemistry, human growth and development, a communications class, a leadership class and the aforementioned chemistry lab.
On the field, Kelleher developed into a top offensive line prospect at Wando High in Mount Pleasant, S.C. He is considered better-suited to play inside but spent time at tackle and guard in high school.
He also developed a reputation as a hard-nosed man mover.
''(He) is a tough customer who finishes with the nasty attitude we look for when evaluating offensive linemen for the major level of competition,'' wrote ESPN.com in its scouting report on Kelleher.
Off the field, Kelleher takes after his father, Peter, who attended Worcester (Mass.) Polytechnic Institute and has the kind of job Nolan would like once his football days are over.
''He works as a nuclear engineer putting nuclear reactors in aircraft carriers and submarines,'' Kelleher said. ''And he thinks he is proud of me. I think it's one of the most interesting things that you can possibly do to make a living.''
Kelleher began to blossom as a top prospect as a junior when he helped Wando win 10 games for the first time in school history. The scholarship offers began to pour in.
At first, Florida wasn't in the mix.
''They were actually one of the later people to offer,'' Kelleher said. ''It was always going to be one of the tops on my list if they ever offered. It's always been a great school, great traditions, great football program, and great academics.''
The academic part of the equation was as important as the football portion for Kelleher. He knows what he wants to do after football and saw UF as a place that can get him there.
He also wants to make his mark on the field and help the Gators return to the top of the SEC. The math in that equation is not nearly as difficult as the course work Kelleher is used to.
''Well, basically, five can't block six is what I need to know,'' he said.
---