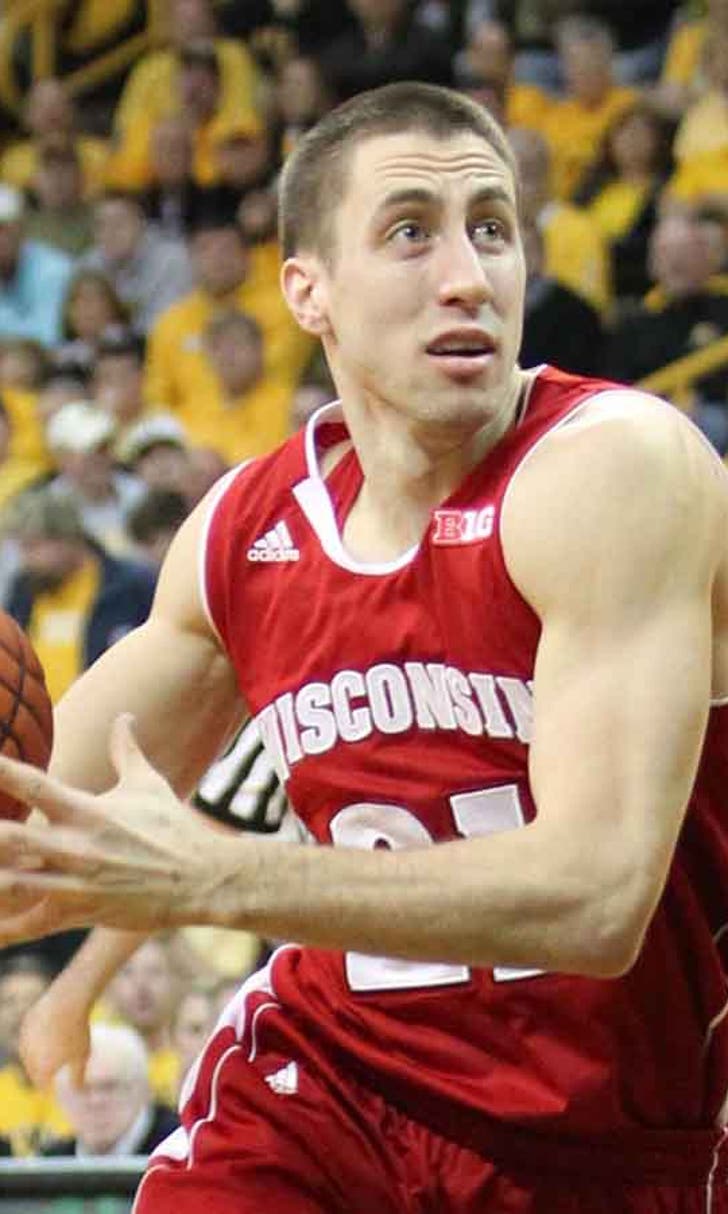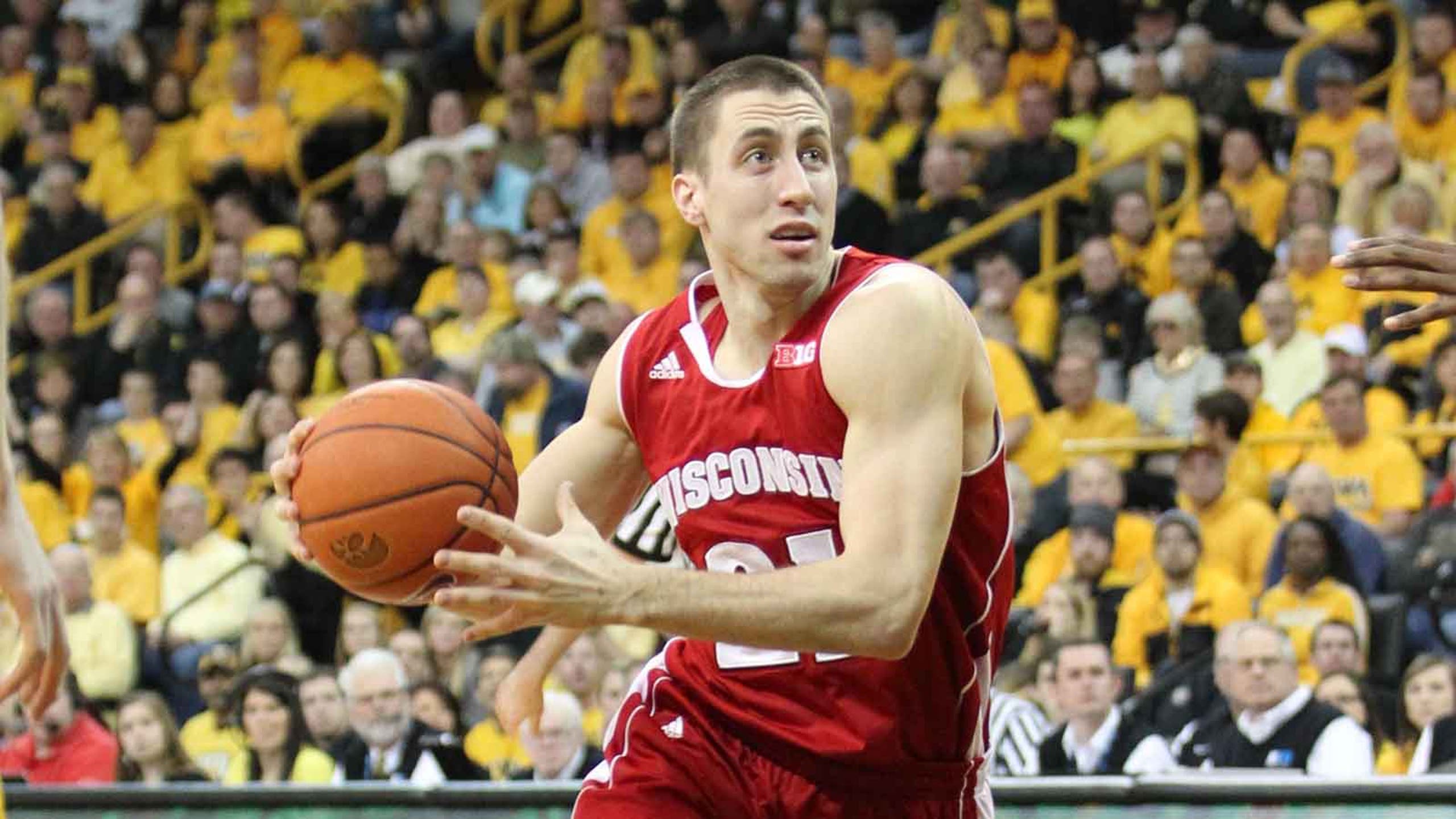 Gasser's defense is key to Badgers' success
BY foxsports • February 25, 2014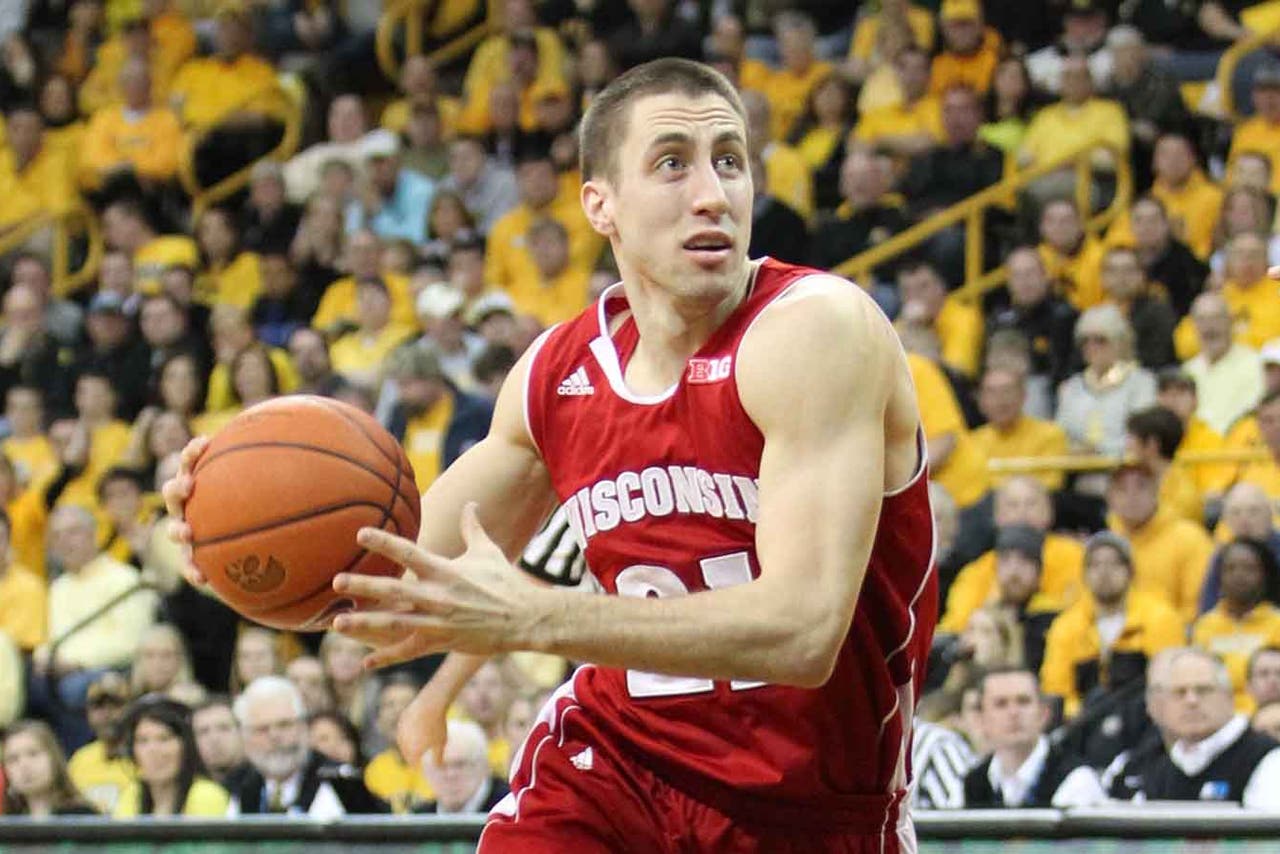 MADISON, Wis. -- During his time at Wisconsin, Josh Gasser has been considered the consummate team player. If he misses every shot, scores zero points and the Badgers still find a way to win, he's as happy as anybody with the result. More than likely, he played a part in the win anyway because he's one of the few players on the team who can affect a game positively without scoring.
Making hustle plays and being willing to guard the other team's best player is a mindset. But what Gasser has done this season should also be viewed through the prism of someone who missed an entire season last year because of an ACL injury. All Gasser has done is return to the same level of defensive player he was two years ago when he earned a spot on the 2012 Big Ten All-Defensive Team.
Perhaps most remarkable, he's put himself in position to earn the honor once more this season.
"I hope I'm pretty similar, if not better," Gasser said when comparing his defense to two years ago. "It's hard to tell, though. I definitely try to bring that same mentality and focus to the defensive end. It's definitely one of my personal goals. One of my few personal goals. Obviously all the team stuff comes first. That'd be a great honor. I'm just trying to do whatever I can to help us win, and most of that is coming on the defensive end. If I'm focused, if I'm playing hard at that end of the court, usually good things happen."
Gasser's defense will once again be key when No. 14 Wisconsin (22-5, 9-5 Big Ten) plays host to Indiana (15-11, 5-8) at 8 p.m. Tuesday. In the teams' first meeting, the Hoosiers bulled the Badgers in the paint by scoring 52 points there in a 75-72 victory in Bloomington.
"This'll be another great test for us," Badgers assistant coach Greg Gard said. "We got an F on the first one. So we've got to see if we can get a better grade this time defensively."
Rarely has Gasser himself earned a subpar grade defensively on the court. As a sophomore, he famously showed his toughness by holding Vanderbilt's John Jenkins to 3 of 13 shooting while Gasser battled the flu in an NCAA tournament victory. And few are the games when Gasser isn't given the most difficult defensive task, even while wearing a bulky knee brace this season.
"We were watching film with the guys a little bit and talking about how much better Josh has been moving even later in the season than in the beginning of the year," Badgers forward Sam Dekker said. "You can really tell he trusts all his cuts and his slides much more than he did. Getting around screens, you can see how low he's been getting and how much quicker he looks. So when he has that trust in his legs to get around stuff, he can cause a real problem for other good scorers."
Gasser said he was most proud of his defensive performances this season against Virginia's Joe Harris and Michigan State's Gary Harris. Joe Harris finished 1 for 10 shooting from the field, while Gary Harris went 3 for 20. And more important to Gasser, Wisconsin won both games.
"They're just such great scorers," Gasser said. "You watch film on them, you watch games they're playing and it's like, 'How do you stop them?' They're going to score. They're going to get theirs. But at the same time, most of those games were a team effort on defense. I just tried to force to my guys. My guys did a good job of helping me out. But I'd definitely say those two just because of how prolific and versatile they are at scoring the ball."
Badgers coach Bo Ryan said Gasser, an already respected player on the team, garnered even more respect from teammates during his recovery from ACL surgery, when he worked tirelessly to return.
Gasser has supplemented his quality defense by putting together a fine offensive season in its own right. He is fifth on the team in scoring, but he also has taken 76 fewer shots than any other starter. This season, Gasser is averaging 9.0 points and 3.9 rebounds in 33.1 minutes per game. He is an 87.0 percent free-throw shooter (80 of 92) and is hitting 46.3 percent of his 3-pointers, which is the best mark on the team among rotation players.
Defensively, Gard noted Gasser had become a smarter player, even if his quickness wasn't all the way back at the beginning of the season.
"He's tough," Gard said "And that's the one thing you have to be probably item No. 1 as a defender, you'd better have some toughness to you because you're going to get knocked around. You're going to get hit. You're going to get screened. And you've got to be able to persevere through that."
Added Ryan: "Josh just likes playing. He just likes competing. He likes banging. He likes banging into people, making contact. And not all basketball players enjoy contact. Josh enjoys it. He doesn't mind it when people bang into him. He can give it, and he can take it."
Follow Jesse Temple on Twitter
---