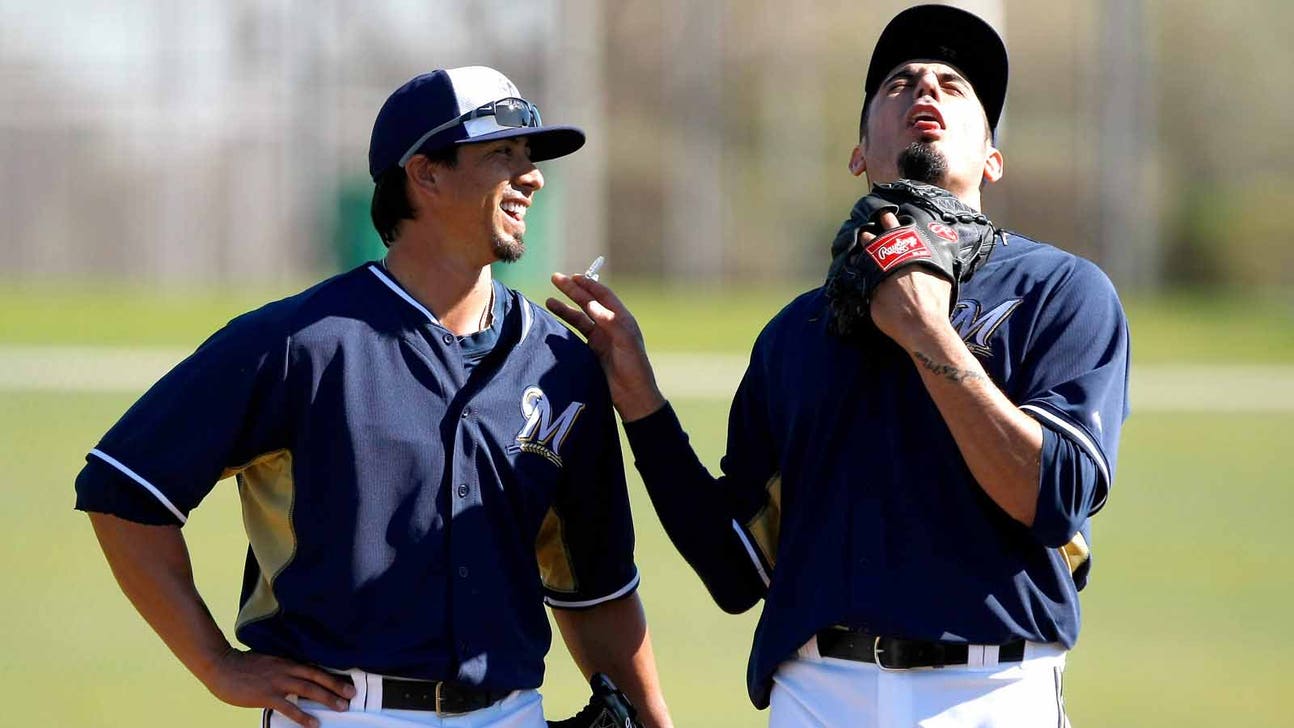 Garza's personality meshing well in Brewers clubhouse
Published
Feb. 23, 2014 4:38 p.m. ET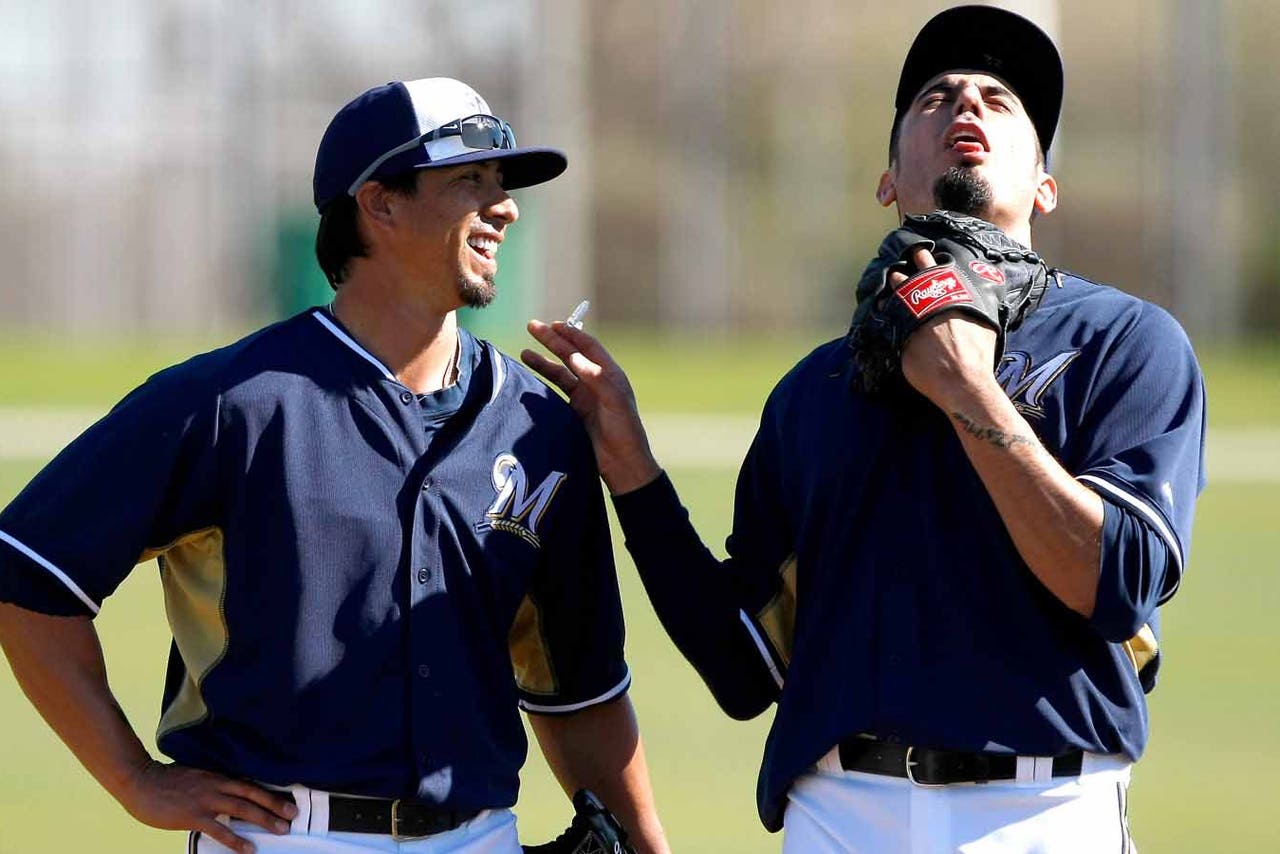 PHOENIX -- A week is hardly enough time to form any kind of definitive opinion, but Matt Garza seems to be fitting in quite well in the Milwaukee Brewers clubhouse.
The free-agent acquisition's personality has allowed the transition to his new team to get off to a good start.
"It's still early in camp, but everything is going great," Garza said after Sunday's workout at Maryvale Baseball Park. "Baseball is baseball, guys are the guys. It doesn't change. The clubhouse is just a mixture of guys.
"It's like a soup. You put a bunch of good ingredients in one pot and it's going to end up pretty good. I think that's what we got. We just have to let it simmer and get together for a little while. I think that's what spring training is for."
Brewers manager Ron Roenicke noticed the vocal nature of Garza almost immediately after the right-hander reported last Monday.
"He's not a guy that comes into a new organization and just sits quietly and watches," Roenicke said. "His personality -- he's just all over the place.
"He's vocal. He's laughing. What I like about it is he really works hard. I think that's a great combination to have. You have fun when you need to but when you need to bear down he can bear down. He really prepares well. On game day, you won't see him like that (goofing around).
"I think it's good to have personalities on a team. It's good to have characters on a team. And he's a guy I think will fit in and really help us with his personality."
Garza admitted he's never been one to sit back and be quiet. He said he's tried to be vocal from the moment he came up to the big leagues.
"That's just me being me," Garza said "I'm very vocal and I like to talk to guys, figuring out out what guys are like. The only way to do it is talk to them.
Signed to the biggest free-agent contract in franchise history at four-years, $50 million, Garza is expected to join Kyle Lohse and Yovani Gallardo to give the Brewers a potent trio of veteran arms at the top of the rotation.
The three have their lockers close to each other in the clubhouse at Maryvale Baseball Park and seem to be in the early stages of a good relationship.
"They like to work hard and we have a good time doing it, so what's better?" Garza said. "We enjoy each other's company. We're usually just messing around in the weight room anyway. That's a good place to catch us hanging out."
Having Lohse for a full spring training is a benefit the Brewers are happy to have. He joined the team right before Opening Day last season and didn't get the spring-training experience in his first season with the team.
With so many young pitchers in camp, having Lohse, Gallardo and Garza around could prove to be important down the road.
"I think it's great," Garza said. "It gives guys the ability to go talk to guys who have been through stuff. Lohse has pitched in a World Series, and he has a ring to show for it. Having a guy like that at the top, you have young guys that should be picking his brain and figuring out all the things he did to get to where he's at.
"We have good guys in right spots. (Aramis Ramirez) for the position guys, (Ryan) Braun for the outfield guys, (Francisco Rodriguez) in the bullpen for the relievers. We have some really good leaders. It's going to be really fun."
The Brewers are two full-squad workouts into spring training and there's already a level of anxiousness to at least get Cactus League games going. But for Garza, he's ready to fast forward to Opening Day.
"I'm more excited for the season," Garza said. "I try to tone my energy level down here, just so I cannot overdo it. It's still early. You have to stay under control. Your body is not game ready yet. You just keep going and try to keep that lid on top for a bit. When it starts? It's go time."
Follow Andrew Gruman on Twitter
---