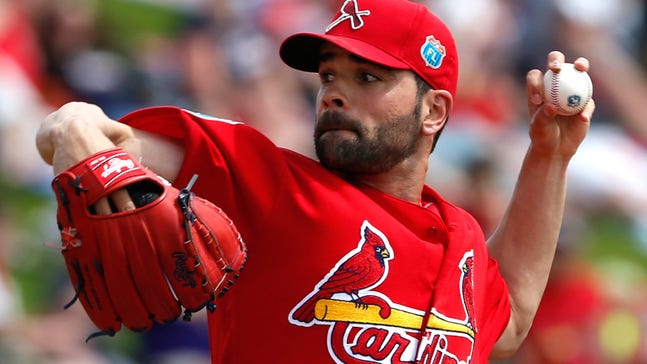 Garcia is sharp until fourth in Cardinals' 8-8 tie with Braves
Published
Mar. 16, 2016 4:47 p.m. ET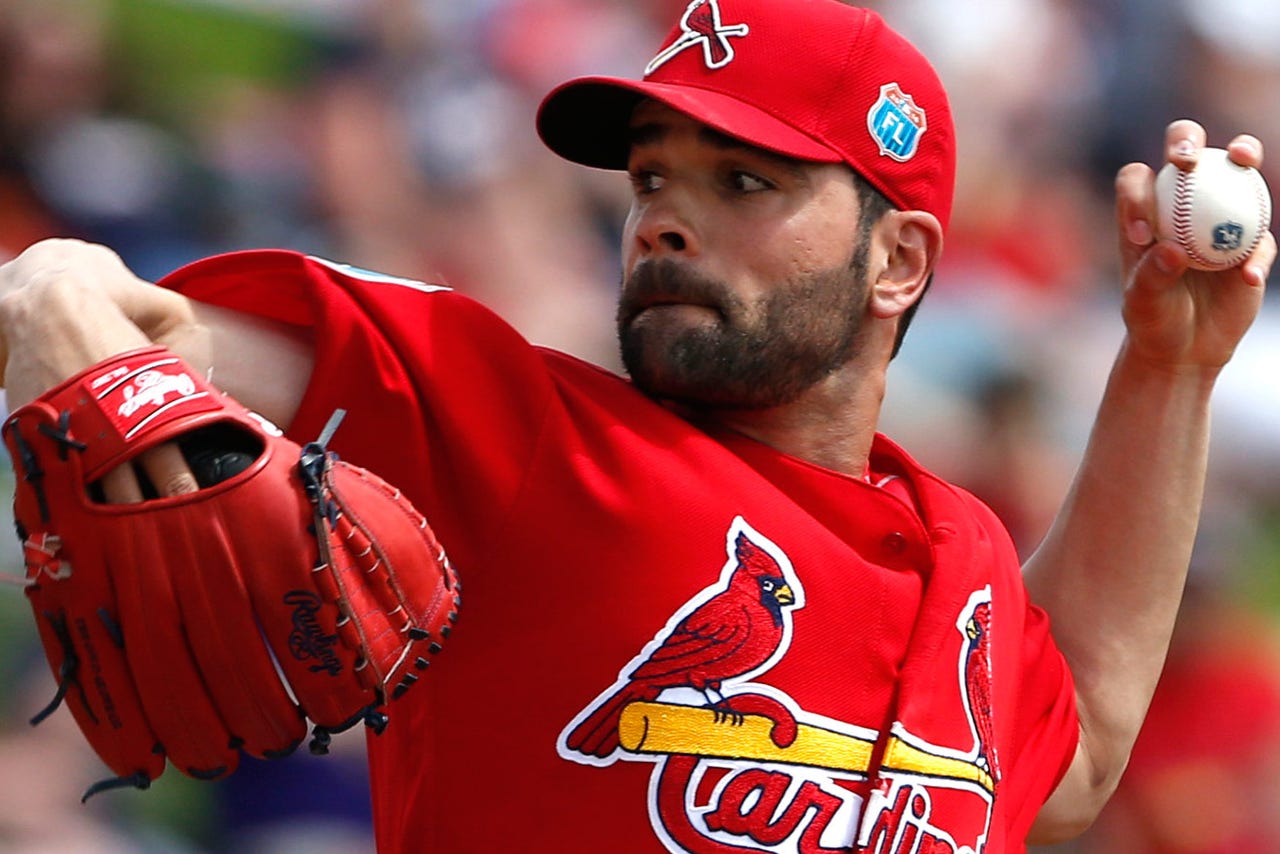 KISSIMMEE, Fla. -- Jaime Garcia cruised through three innings before allowing four runs on four hits and the St. Louis Cardinals blew a three-run lead before playing to an 8-all tie with the Atlanta Braves on Wednesday.
"Those were three really good innings and the fourth was spring training," Cardinals manager Mike Matheny said. "Besides that, he looked great. Maybe he got a little fatigued in the fourth, but he didn't say he did."
Kolten Wong and Jedd Gyorko both drove in runs as the Cardinals took a quick 3-0 lead off Braves starter Jhoulys Chacin, who gave up three runs on eight hits in three innings.
"(I was) leaving too many pitches in the middle and trying to get my fastball away -- I was missing the middle," Chacin said. "Big-league guys are going to put a good swing on it and get bases. I need to get better location with my four-seam fastball and that was what was missing today."
Added Braves manager Fredi Gonzalez, "Chacin has been pitching just as well as anyone up until today, but we'll chalk this up to spring training and move on."
Garcia allowed just a hit through his first three innings, but after a leadoff single by Ozzie Albies and a walk to Jeff Francoeur, Hector Olivera and Gordon Beckham both drove in runs. Ryan Lavarnway hit a two-run double to give the Braves a 4-3 lead in the fourth.
The Braves had a four-run eighth behind a two-run double by Jace Peterson to regain the lead.
St. Louis' Carlos Peguero hit a pinch-hit solo homer in the ninth to tie the game.
CHIPPER IN CAMP
The Braves' Hall of Fame, switch-hitting third baseman Chipper Jones made his first appearance in camp Wednesday, donning a blue No. 10 jersey as part of the organization for the first time since he retired in 2012.
"Just to put the uniform back on feels good," he said.
In December, the Braves announced Jones would join the team's front office as a special assistant to baseball operations, which involves him assisting the team, as well as providing batting instruction, periodically throughout the year.
"It's nice to be privy to information I wasn't privy to when I was playing," he said. "From listening to (former Braves manager) Bobby Cox and others talk, it's really been a learning experience. It's been a blast since I've been back."
In a 19-year career with the Braves, Jones batted .303 with 468 home runs, 2,726 hits and 1,623 RBIs en route to winning the 1999 NL MVP award and a World Series title in 1995. He has become part of a recent trend for the Braves' front office, which has brought back players from the team's formative years, when it won 14 straight division titles from 1991-2005.
In February, the Braves announced Jones' teammate and former outfielder Andruw Jones would also become a special assistant to baseball operations.
"We had some great years together and we will forever be linked, not only from our playing time, but from our last name as well," Chipper Jones said.
He plans to make an appearance at every homestand during the regular season and has been asked to work with some of the younger players, such as shortstop Dansby Swanson, the 2015 No. 1 overall pick, whom the Braves got in a December trade with Arizona.
"I just spoke with (Swanson) for 10-15 minutes," Jones said. "I have not put eyes on him in the field, but he's impressed in camp and everyone here really likes him."
Jones said he's still easing into his new role with the only major league team he's ever known and is unsure if it will lead to a more managerial or coaching role.
"This is just me dipping my toe in the water to see if I like it," he said. "Ideally, I'd like to climb the ladder without having the put the uniform on day in and day out, for right now. Things could change. I lived out of a suitcase for 23 years, and I like my life the way it is right now."
MOLINA MOVING ALONG
Cardinals catcher Yadier Molina (thumb) batted ninth in the lineup and caught behind the plate but did not take a full swing at a pitch. In two at-bats, Molina laid down a sac bunt and struck out looking.
"It's part of the process and he's just following as the medical team says," Matheny said. "Every day he's getting closer, and it's some of the best I've seen him swing during BP."
In the fourth, 2B Ozzie Albies stole second on Molina, with the catcher's throw coming up short on a hop to SS Jedd Gyorko.
STARTING TIME
Braves: Chacin threw 53 pitches, 38 for strikes, in three innings pitched. He struck out two batters and issued a walk.
Cardinals: Garcia struck out six batters and allowed two walks over four innings. He batted eighth in the lineup in a move Matheny used to protect Molina, who has yet to take a full swing at a live pitch. Garcia grounded into a fielder's choice and struck out looking in two at bats.
UP NEXT
Cardinals: RHP Carlos Martinez is scheduled to start in Lakeland against Detroit. The Tigers have Mike Pelfrey scheduled to take the mound.
---
---