Kyrie Irving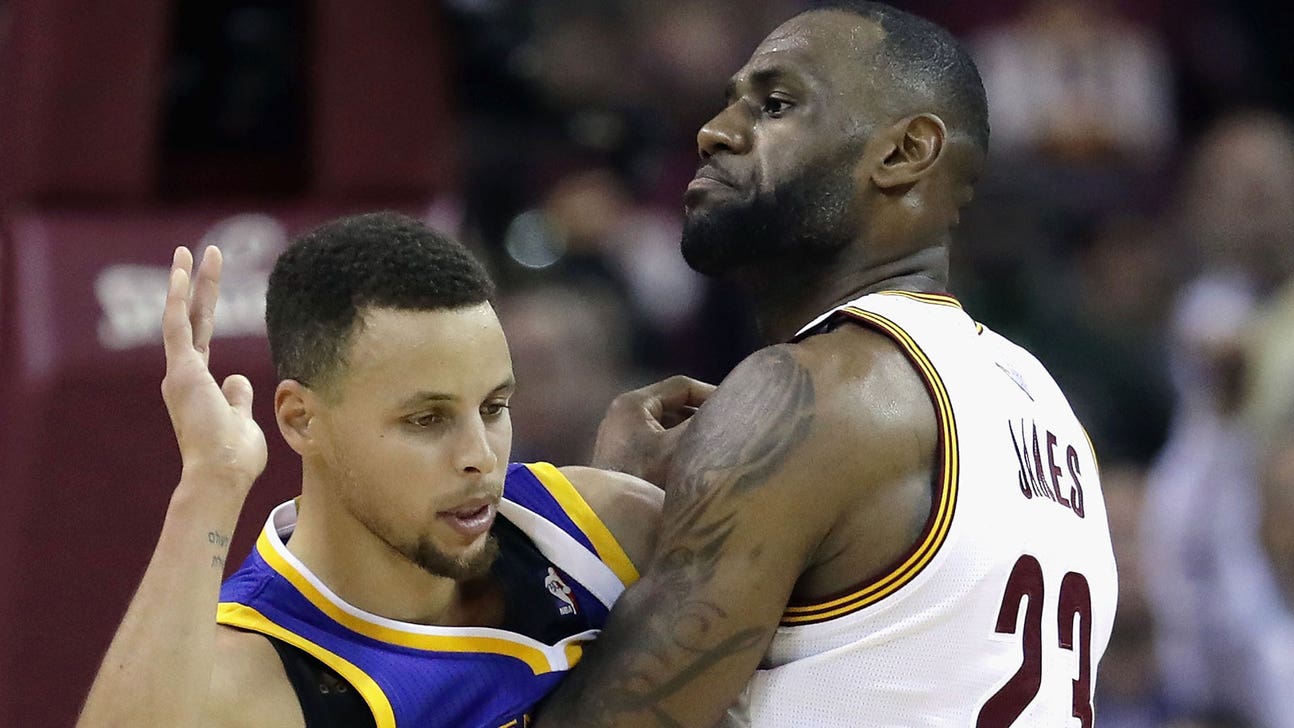 Kyrie Irving
Game 4 is still 'do or die' according to LeBron James
Published
Jun. 9, 2016 5:30 p.m. ET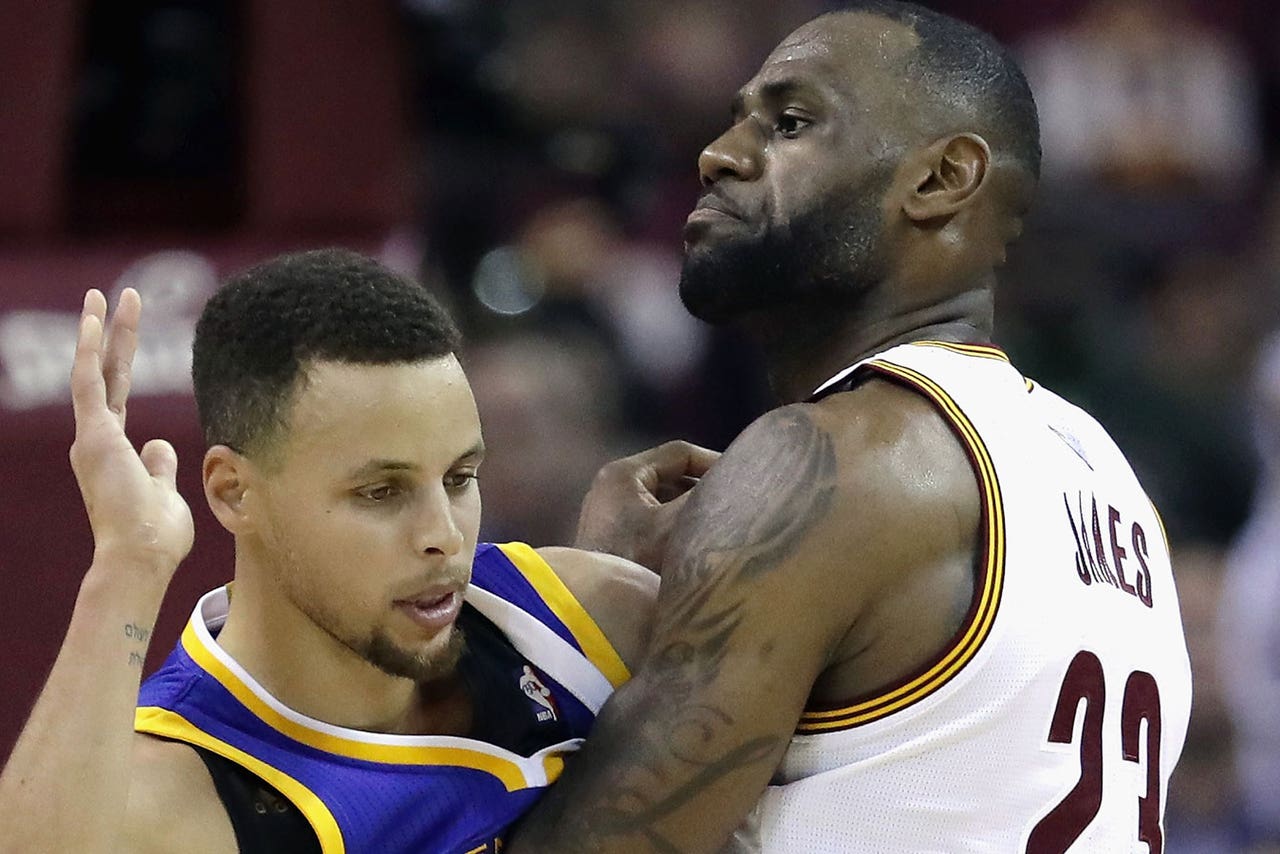 CLEVELAND - There is a long list of worries on the mind of Warriors head coach Steve Kerr after the Cleveland Cavaliers took Game 3 of the NBA Finals by 30 points.
One thing Golden State isn't sweating: the performance of MVP Steph Curry.
"Just think about the OKC series. We're down 3-1, he hadn't played well," Kerr said Thursday at Quicken Loans Arena, where Game 4 will be played Friday night with the Cavs looking to pull even at 2-apiece in the best-of-seven series. "Look what he did the last few games. So that's Steph. That's who he is. He always responds. He's got a huge heart, competitive as hell, and extremely talented. I know how he will respond. He'll play well. He always does."
Curry, the two-time reigning Most Valuable Player, led the NBA in scoring at 30.4 points per game but found foul trouble Wednesday and was missing his trademark stroke and flammable scoring ability for the third game in a row. The Cavaliers have been glued to Curry around screens and flocking to him when he does shake free in the half-court offense.
"We can definitely help Steph out and we will. We can put him in better position to catch the ball or to handle the ball and to come off screens and that kind of stuff with more space, and we'll do that tomorrow. Then the other side of it is just him playing better, and that's what the Playoffs are about.," Kerr said.
LeBron James and the Cavaliers were aggressive in Game 3, the first home game in the series for Cleveland on the heels of a 33-point loss at Oracle Arena in Oakland. Winning in dominant fashion might swing momentum and already shifted perception of the Finals.
"All this stuff about, 'Oh, my God, what are we going to do?," Kerr said tersely, "All we have to do is take stock. We're up 2-1. We're in pretty good shape. We haven't played that well. Let's play better."
The Warriors had won seven consecutive games, including the regular season, against Cleveland before Wednesday's whipping. The shift gets the Cavaliers off the proverbial mat in the Finals, but James said Thursday the mindset better be the same entering Game 4.
"We can't afford to go down 3-1 and go into their building and give them confidence going back. So it's a do-or-die game for us still," James said Thursday.
One reason the Cavaliers built a double-digit lead in the first quarter and pulled away in the third quarter was James getting a significant scoring lift from point guard Kyrie Irving. They combined for 62 points Wednesday. With forward Kevin Love (concussion) out, Irving penetrated and looked for his own shot more than he did at Golden State in the previous games in this series. He finished with 30 points.
Irving missed the final five games of the 2015 NBA Finals against the Warriors. The former No. 1 overall pick is viewed as a sidekick to James, but is just getting his initial taste of extended championship series compared to James, who is playing in his sixth NBA Finals in six years.
"As a maturing young player, young man, I had to really just remove myself emotionally and realize that the journey isn't going to be easy in order to be a champion in this league, a great player or anything. And when you have the chance to learn from someone like that and you have a group of guys in our locker room like we do with veteran leadership, it makes my job a lot easier and a lot more fun to be a part of," Irving said. "So I'm happy about the team that we're part of and the teams that I've been part of. But being around him every single day has been great for my career."
Cavaliers coach Tyronn Lue said he will not determine playing rotations or a starting lineup until midday Friday, when medical personnel decides along with Love whether he's ready to return to game action. Love was hurt Sunday in Game 2 but was at practice Thursday. Like Irving, Love was hurt in the 2015 playoffs. He didn't play in the Finals because of a shoulder injury.
"We miss his rebounding. We miss his post presence. We miss his three-point shooting," Lue said Thursday. "So we definitely want him back, but he has to take the steps necessary to get himself back. So just staying positive with him. We know it's a tough time being in the NBA Finals. It's something you dreamed about your whole life, and having to deal with this is tough. But myself, my coaching staff, teammates, we all have his back and we wish him well and need him back."
---
---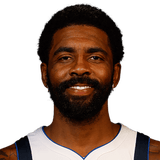 Get more from Kyrie Irving
Follow your favorites to get information about games, news and more
---