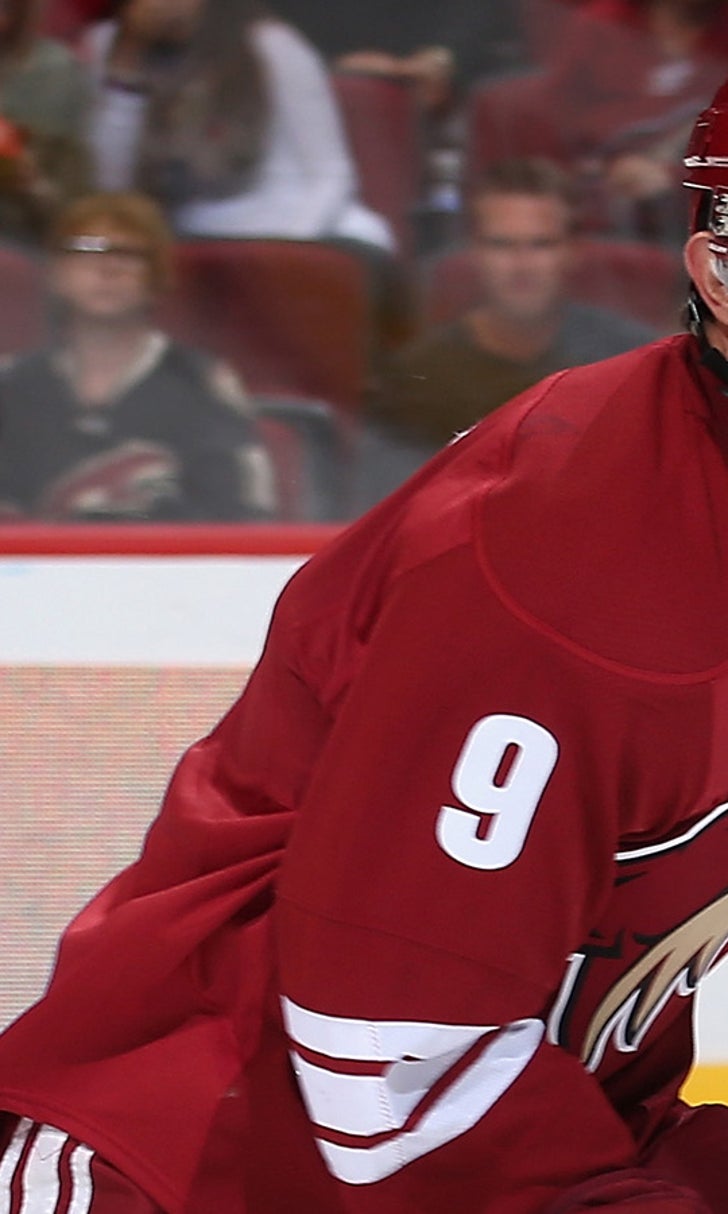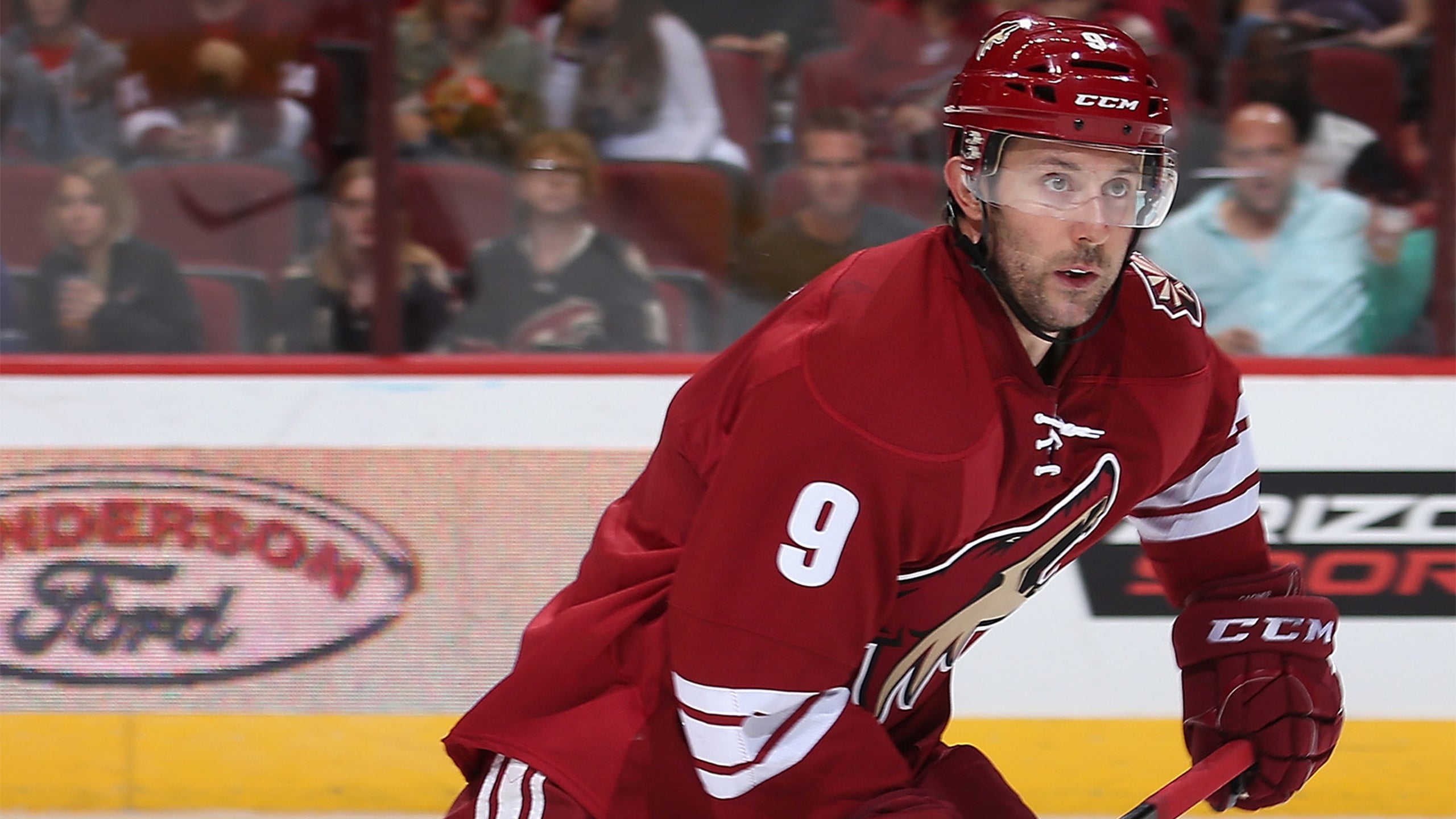 Gagner still feeling way but Coyotes need production
BY foxsports • October 22, 2014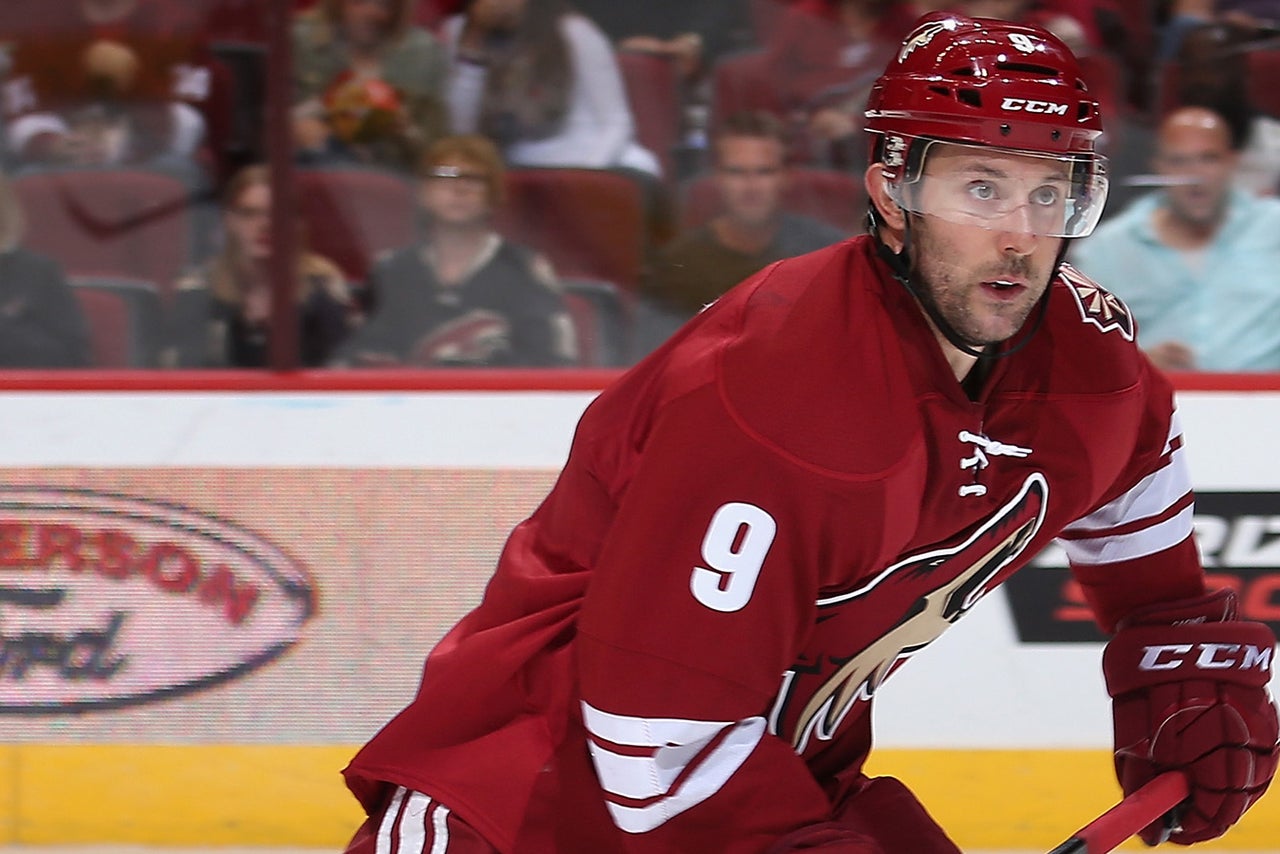 It's not hard to figure out what's wrong with Sam Gagner right now.
Five games into his Coyotes career, Gagner is one of two Arizona forwards without a point. The other is fourth-line enforcer B.J. Crombeen, who has played in just three games and averages just 6 minutes, 46 seconds on the ice.
Gagner averages 16:05.
"I was obviously brought in here to provide offense," Gagner said Monday before the Coyotes embarked on a two-game road trip through Nashville and Minnesota. "I have to find a way to turn that good defensive game into offense. I feel like it's coming."
There were some signs Tuesday in Nashville. He was credited with only one shot, but he was around the puck more than he was before. 
He had a chance early to the right of the net but didn't get off a good shot. He had another chance on a rebound of an Oliver Ekman-Larsson shot, but his stick was partially tied up in the slot. And he was part of the second power play unit that scored a big goal in the third period to temporarily give the Coyotes a 3-2 lead in their 4-3 shootout loss.
"He got more minutes," coach Dave Tippett told FOX Sports Arizona's Todd Walsh after the game. "Hopefully, he continues to come along."
COYOTES AT WILD
When: 5 p.m. Thursday
Where: Xcel Energy Center, St. Paul, Minn.
TV: FOX Sports Arizona
Radio: ESPN 620 AM
Injuries: Coyotes C Martin Hanzal (lower body) is out. The Wild reported no injuries.
Quick facts: Minnesota's biggest offseason acquisition, F Thomas Vanek, has just one assist after signing a three-year, $19.5 million deal this offseason. Worse yet, his work habits and defensive abilities are in question and his lack of speed is a tough fit on one of the fastest teams in the league. ... Darcy Kuemper will start in goal for Minnesota. He's allowed two goals in three games and already has two shutouts. ... F Zach Parise leads the team with two goals and four points. ... Mike Smith will start in goal for the Coyotes.
Gagner played a lot in the preseason; far more than veterans normally do. Tippett wanted to get a sense of where he fit in, whether at center or wing. He also wanted to familiarize Gagner with the team's system, habits and personnel.
But when you come to a new team and carry the label of its biggest offseason acquisition, there are high hurdles to cross.
"He's probably absorbing a lot," Tippett said Monday. "He's got some chances here and there. I'd like to see him work to find more chances."
Gagner is trying to do that while buckling down in all the other areas of the game where he is expected to perform. 
"You get used to doing something a certain way for such a long time," said Gagner, 25, who played his first seven seasons in Edmonton. "I'm around new guys doing different things and it is a bit of an adjustment.
"It's just one of those situations where I've created chances but things haven't gone in. I have to continue to do that. I've been a guy in the past that has scored in streaks and I'd like to change that; be a little more consistent with my production but the biggest thing for me is making sure I have the same game every night and I'm competing and creating chances. If I can do that, hopefully I can break out."
Tippett didn't have kind words for much in the Coyotes' defensive game before Tuesday's improved effort in Nashville. But forward Lauri Korpikoski, who's played with Gagner for a few games, has seen good things from his new teammate.
"It takes time just getting used to the style of play which is probably different from he's used to, but I think he's playing solid in the D-zone and he's playing hard," Korpikoski said. "He wants to show that he's committed to playing the system we want to play. I'm sure he'd like to see a goal or an assist for the personal side of it but I'm really impressed with how hard he's worked off the puck in our system. It takes a lot from the centerman. We want him to be the first guy down low and battling those pucks out." 
Gagner is also facing the added difficulty of shuffling between linemates, as he did again on Tuesday when he replaced injured center Martin Hanzal on the second line between Korpikoski and Martin Erat, who had been playing with Hanzal and Rob Klinkhammer.
"It's tough because there's a core that's been here for a long time and guys who have played well together in the past. I'm trying to find some guys that I have chemistry with," Gagner said. "I have to get my game to a level where I can be successful every night, no matter who I am playing with."
That's always true of NHL teams, given the myriad injuries that force personnel changes throughout the year. Tippett also shuffles his lines frequently in an effort to find chemistry and production.
There's no guarantee Gagner even stays at center, although that is the position where he has professed more comfort.
"I still think there's a possibility, if we got healthy he may try the wing," Tippett said. "But with Marty a question mark, we need him at center ice."
And clearly, the Coyotes need Gagner to produce.
Follow Craig Morgan on Twitter
---
---