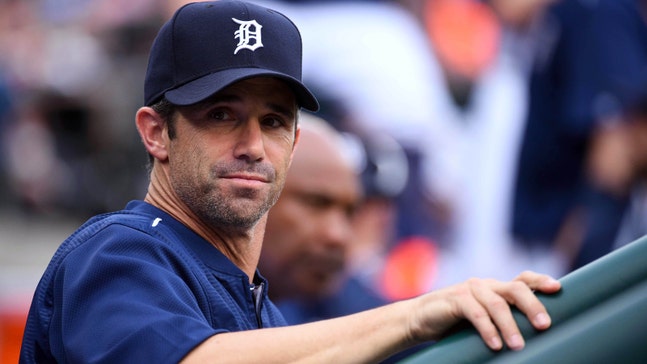 Gage: What did I miss? Not much, it appears
Published
May. 26, 2015 3:20 p.m. ET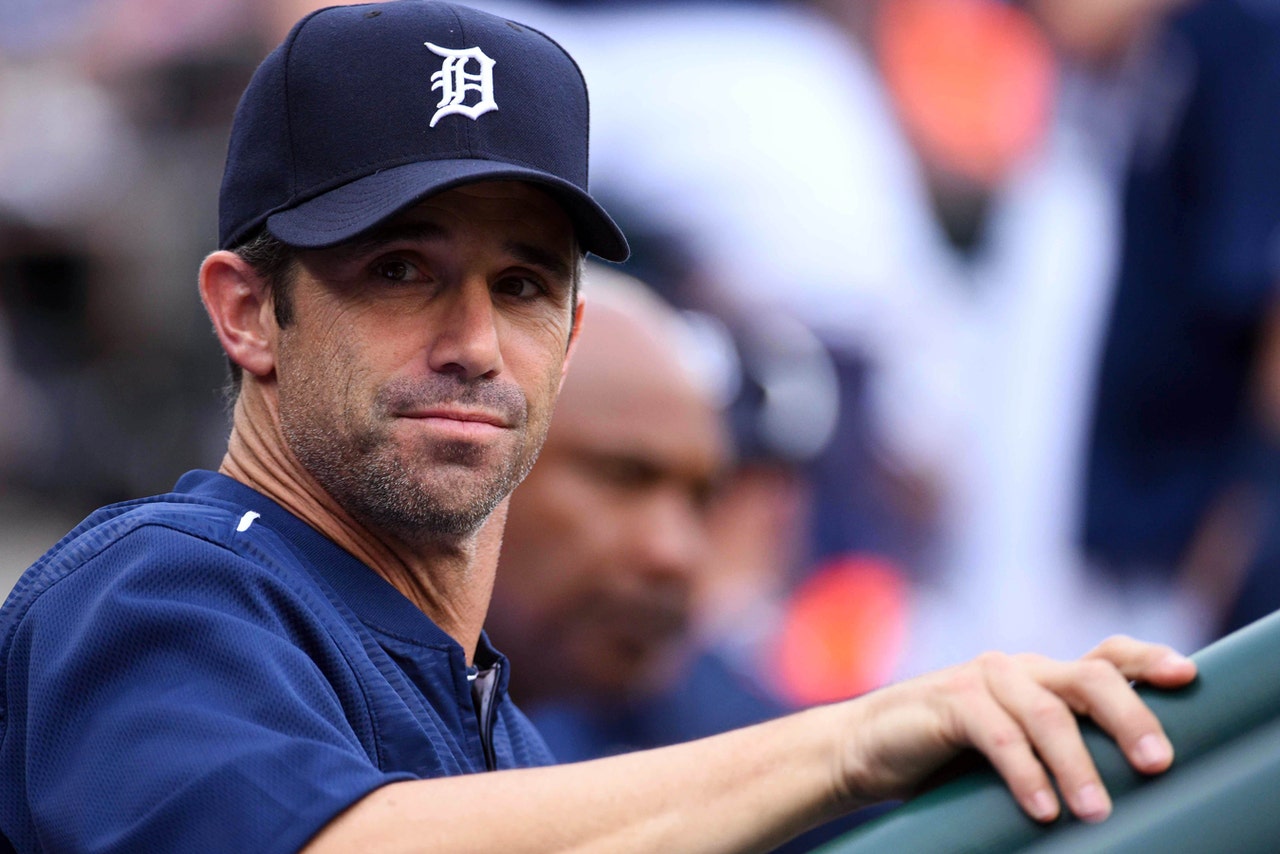 DETROIT -- Back to work . . . after riding camels.
And what did the Tigers do while I was gone? They were an uninspired 6-6.
They spun their wheels. They treaded water. Except for some injuries, time nearly stood still.
They were six games over .500 when I left. They went into Tuesday night's game in Oakland six games over as well.
They had bouts of being good -- and of being blah. Pretty much like their entire season so far.
Anyway, when I joined FOXSportsDetroit.com in March, I had already set aside some time for a trip that had been in the making for months.
Because of covering baseball for as long as I have, I hadn't taken a personal trip in May of more than a weekend since 1978.
But as first-time volunteers to help at the ACM-International Collegiate Programming Contest, the Super Bowl for college programmers -- of which my son's father-in-law is executive director -- my wife and I spent six days in Marrakech, Morocco.
And three days in Madrid as a side trip.
Other than me nearly falling off a cliff in the picturesque, but slippery Ourika Valley of Morocco, the journey was fascinating (and safe).
And other than some assorted flea bites from riding a camel on the beach in Essaouira, a beautiful but odorously-challenged town (especially around the fishing boats), I returned none the worse for wear.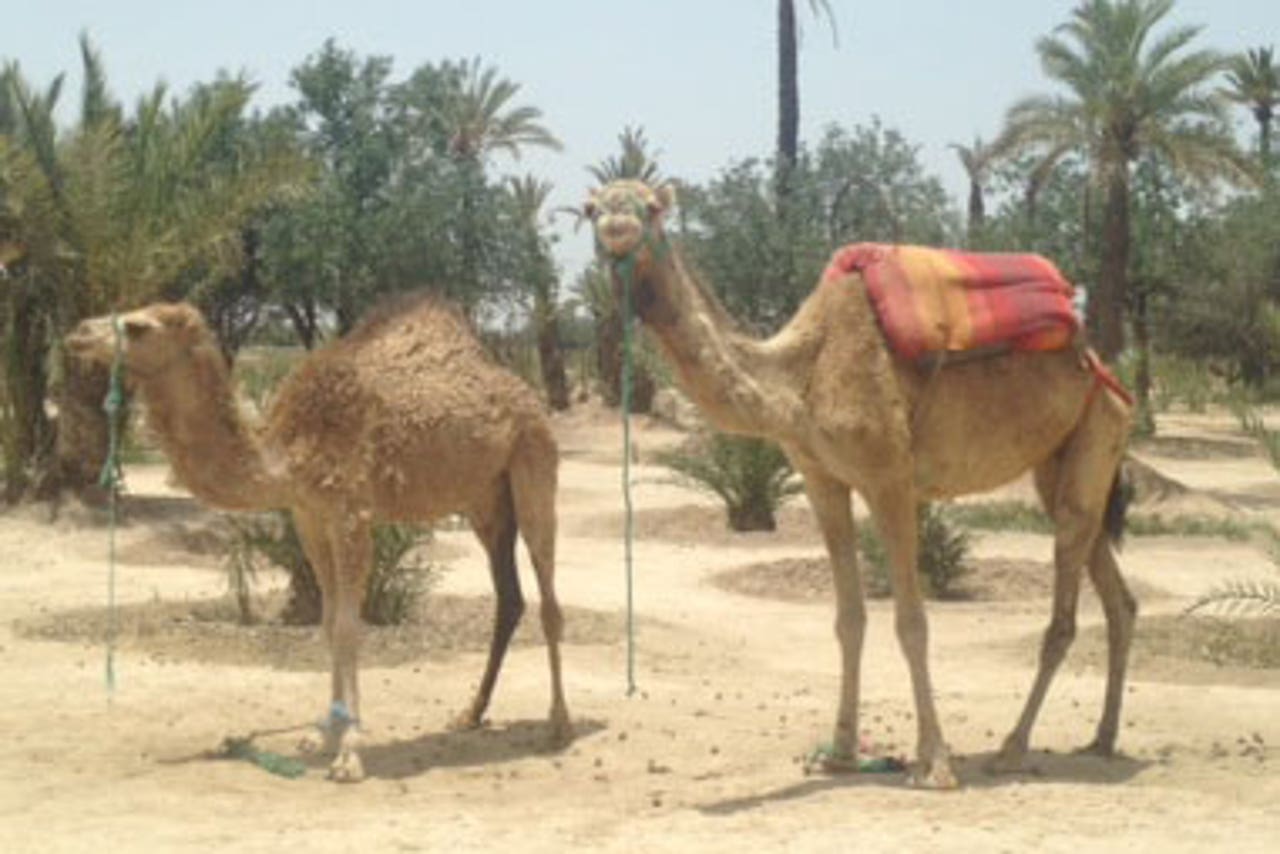 I must say that Marrakech is a fascinating city of friendly people, mosques and market places, but also of donkey carts in the streets. It is both ancient and modern at the same time.
Madrid, meanwhile, is merely one of the world's great cities -- vastly underrated in that it's not always mentioned in the same breath with London, Paris and Rome.
Keeping track of the Tigers was not easy, however. There were sports bars in Madrid, but with local football (Real Madrid, Atletico Madrid, etc.) on the screens.
And internet connections in Marrakech were spotty.
I know nothing of computer programming, by the way. But I was in awe of the brilliant minds on the 128 teams in the finals, including the University of Michigan -- and of the tote board that kept track of the standings as problems were being solved.
The board transformed the entire contest into a horse race -- as if eight Kentucky Derbies were being run at the same time.
Twenty-five North American teams were among the competitors, including six Big Ten teams, three from the Ivy League and four from California.
There were two Top 10 North American finishers: the University of California-Berkley at sixth and MIT at 10th. Michigan, with its coach Kevin Compton and a three-student team of Yujie An, Zhou Sun, and Chun Wu finished a respectable 50th.
Then again, just being a finalist was respectable, considering that this year there were more than 38,000 students from more than 2,500 universities in 101 countries vying for finalist berths.
The winning team, which became the first team ever to solve all the problems in the contest, again was from Russia -- the St. Petersburg National Research University of IT, Mechanics and Optics.
A powerhouse, it has won the contest three times in the last four years.
I had my camera ready to take a photo of the first person I saw wearing a Tigers' cap in Morocco, but never saw one.
I did see two Yankee caps, though -- although, as I recall, one of them was on a donkey.
Baseball as a pastime, of course, ranks distantly behind soccer and bullfighting in Spain -- and farther behind daily existence in Morocco.
But the games did go on and I kept track as best I could without trying too hard. I didn't go to Morocco to spend my time watching how the runs were scored.
Or not scored, as the case may be.
As I said, though, the Tigers were 6-6 while I was gone, so record-wise it appears I didn't miss a turning point. Blaine Hardy won two of the games. Kyle Lobstein lost two of them.
Some of the hitters who were hot or getting there when I left are still hot. Ian Kinsler (0-for-20 going into Tuesday night's game) was not among those, however.
And Justin Verlander, although improving, still isn't listed among prospective starters.
But the point really isn't their exact record while I was away, but that the Tigers are 15-18 since they started the season 11-2.
Just like last year, they're not giving their fans a chance to fairly assess who and what they are -- or will be.
Last year, their bewildering ways began later than they did this season. They were 27-12 before going through a 9-20 plunge.
Going through a 15-18 reversal isn't as alarming as 9-20, of course. But the mistake is in the comparison of the two -- obscuring the bottom line.
The Tigers are a strangely inconsistent team, plain and simple. It doesn't take a computer programmer to see that.
Or even someone who's been around programmers for a while.
---