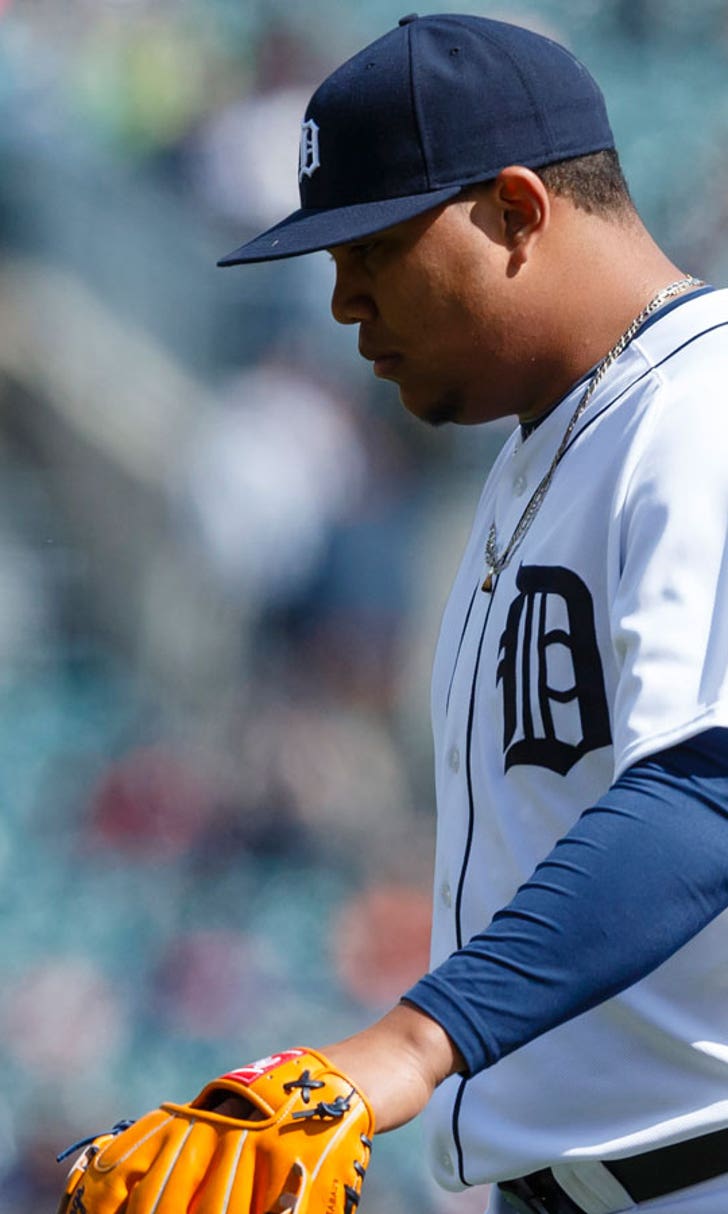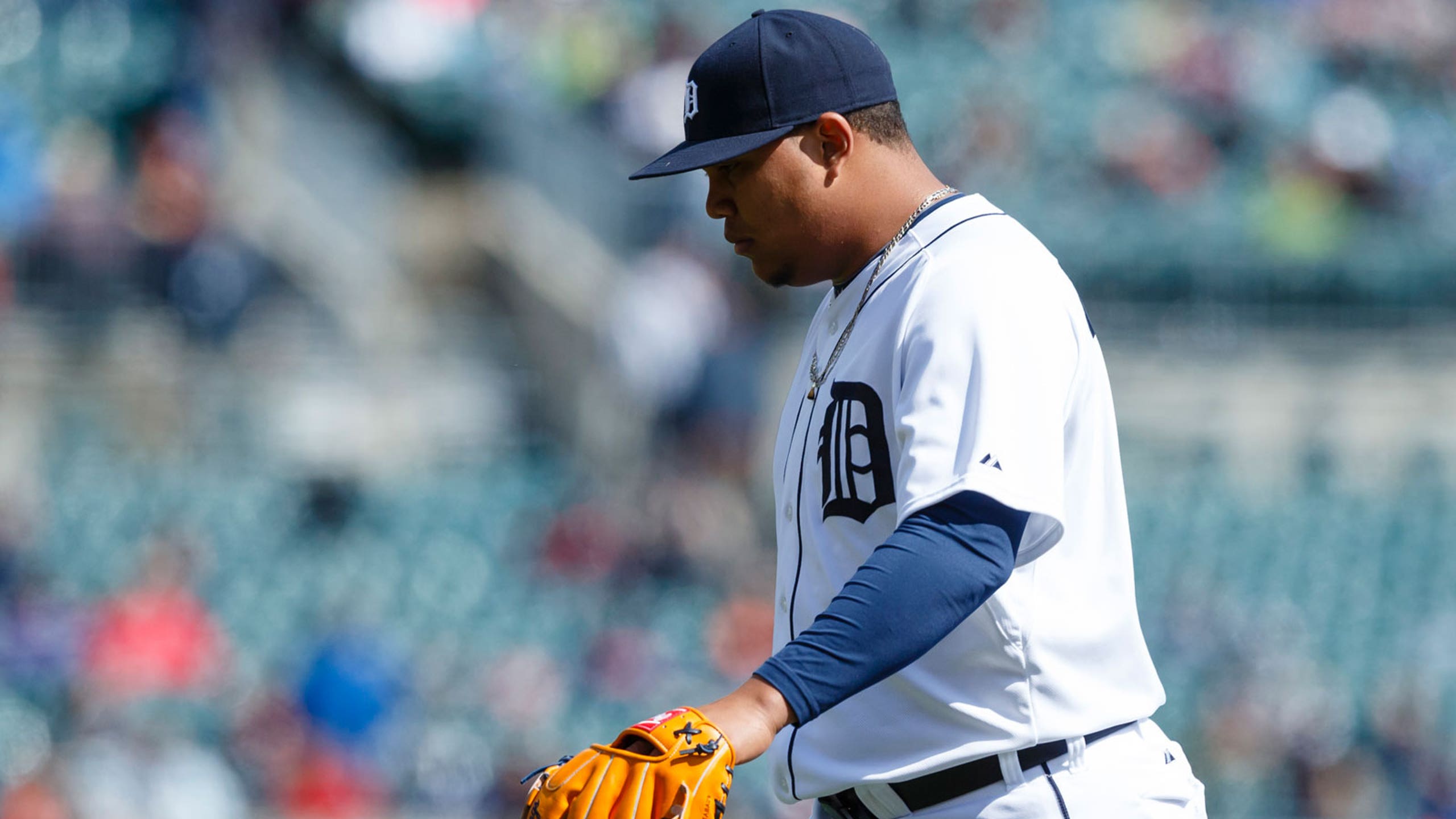 Gage: Sanchez back to being dependable as Rondon's return put on hold
BY foxsports • June 15, 2015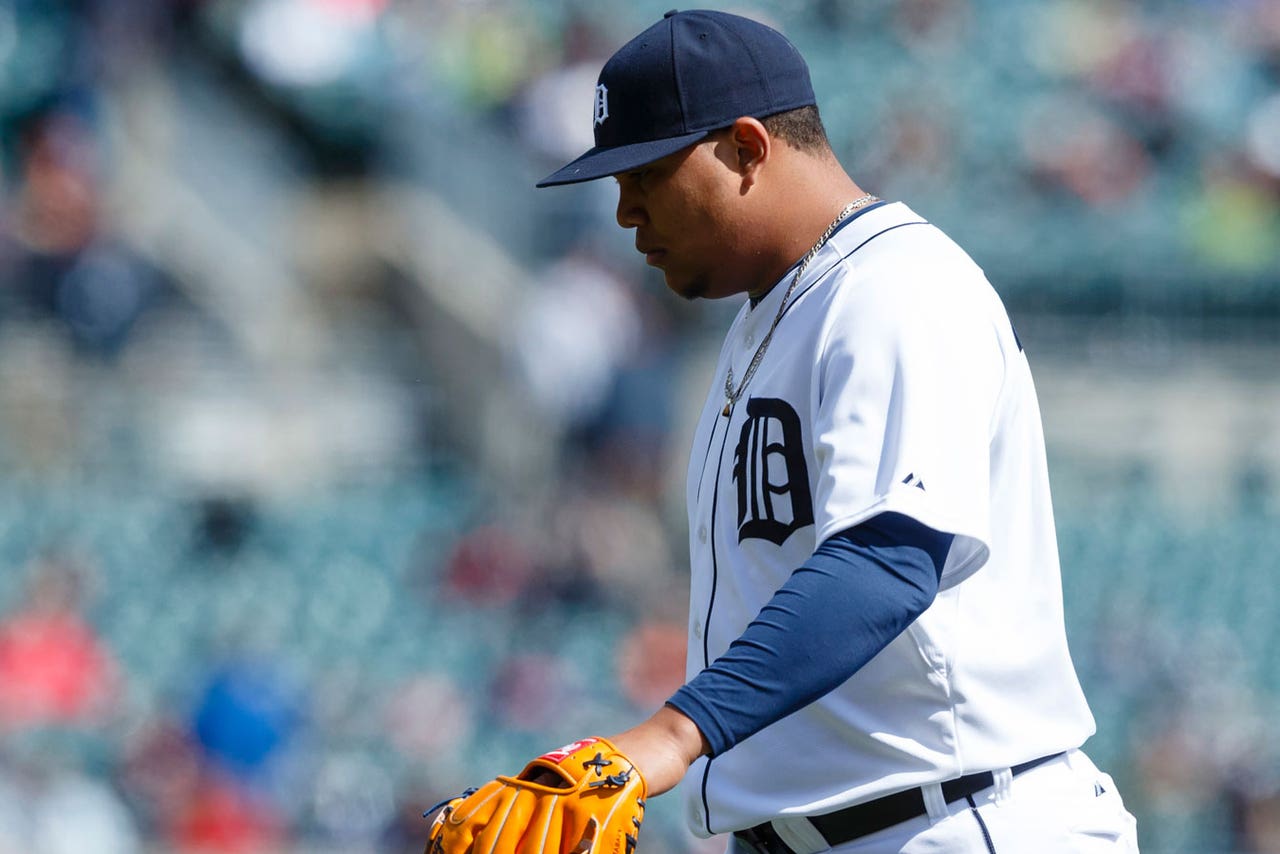 DETROIT -- Which pitcher is back -- and which isn't? There's one of each to discuss.
First of all, Bruce Rondon is not back. The Tigers chose to option him to Toledo on Monday after the completion of his rehab assignment.
No real surprise there -- Rondon hadn't been effective -- but the transaction did start the baseball day on a bullpen note.
The Tigers were happy again to welcome Anibal Sanchez back, however. Back to consistent effectiveness, back from being up in the zone -- where he'd been hit hard earlier in the season -- back to being dependable.
Sanchez ran his streak of scoreless innings to 20 2/3 with a two-hitter in a 6-0 victory over the Cincinnati Reds at Comerica Park -- his first complete game since May 24, 2013.
He wasn't overpowering in terms of strikeouts, but didn't have to be.
"He was pitching to contact," said catcher James McCann.
But not to solid contact.
"He's attacking hitters more," said manager Brad Ausmus.
Whatever Sanchez is doing, it's working. But whatever the Tigers are doing, it's also working.
They've bounced back from an eight-game losing streak with a 6-2 record in their last eight -- including three shutouts, and nearly a fourth, in their last six.
So why even mention the bullpen?
For this reason: Anytime the Tigers don't feel the need to activate a talent such as Rondon, no matter how he's pitched during his rehab, it's meaningful.
In this case, it means -- as much as anything -- that they didn't have to.
What you hear all the time about the Tigers is that their bullpen is still a problem.
Maybe not as much as usual, but a problem.
You also hear it's the area that most urgently needs bolstering -- probably through a trade.
And that the Tigers won't get anywhere if they don't improve it.
These have become pretty much standard complaints -- because the Tigers' bullpen has had a higher ERA than the starting rotation for the last three years after not being the case for the previous 14 years.
But they are complaints that don't apply this season, at least not through the first 64 games.
The Tigers went into Monday night's game with a 4.00 ERA for its starting rotation and a 3.25 ERA for its bullpen.
If their bullpen ERA ends up being the same after 162 games, it would be the 14th lowest in franchise history.
Not since 1988 have the Tigers ended a season with a lower bullpen ERA than it is now.
But such a realization could have been a factor in the Tigers' decision not to bring Rondon back when they could have.  
The biggest consideration, of course, was that he's just not ready to return. In nine appearances for the Mud Hens, Rondon has a 10.38 ERA.
He's been able to throw hard in his recovery from tendinitis, but has allowed 20 baserunners (15 hits, five walks) in 8 2/3 innings.
The Tigers are hoping he can help out later, of course -- still say they're expecting him to -- but Rondon isn't pitching well enough currently to help anyone.
And, frankly these are not urgent enough times to force-feed him. So his return has been put on hold.
"He just has to keep pitching," said Ausmus. "He certainly has the ability to pitch at this level, but you have to remember it's been over a year, since he has pitched competitively.
"I don't think it'll hurt him from a health perspective as well as a baseball perspective to pitch in Toledo some."
Is there anything he throws that needs specific attention?
"There's nothing overly pressing mechanically," said Ausmus. "It's just being out on the mound competing, throwing strikes, getting outs."
What about that ugly ERA, though?
"I think he was pitching down there more with the idea he was getting his body prepared," said Ausmus.
"Not that he wasn't trying to get guys out, but the priority was to get his arm and body ready.
"Now he's in a situation where he's gotta get outs."
Hmm, maybe Sanchez should talk to him. A couple of starts ago, he wasn't getting many outs, either.
But, my, how that has changed.
---