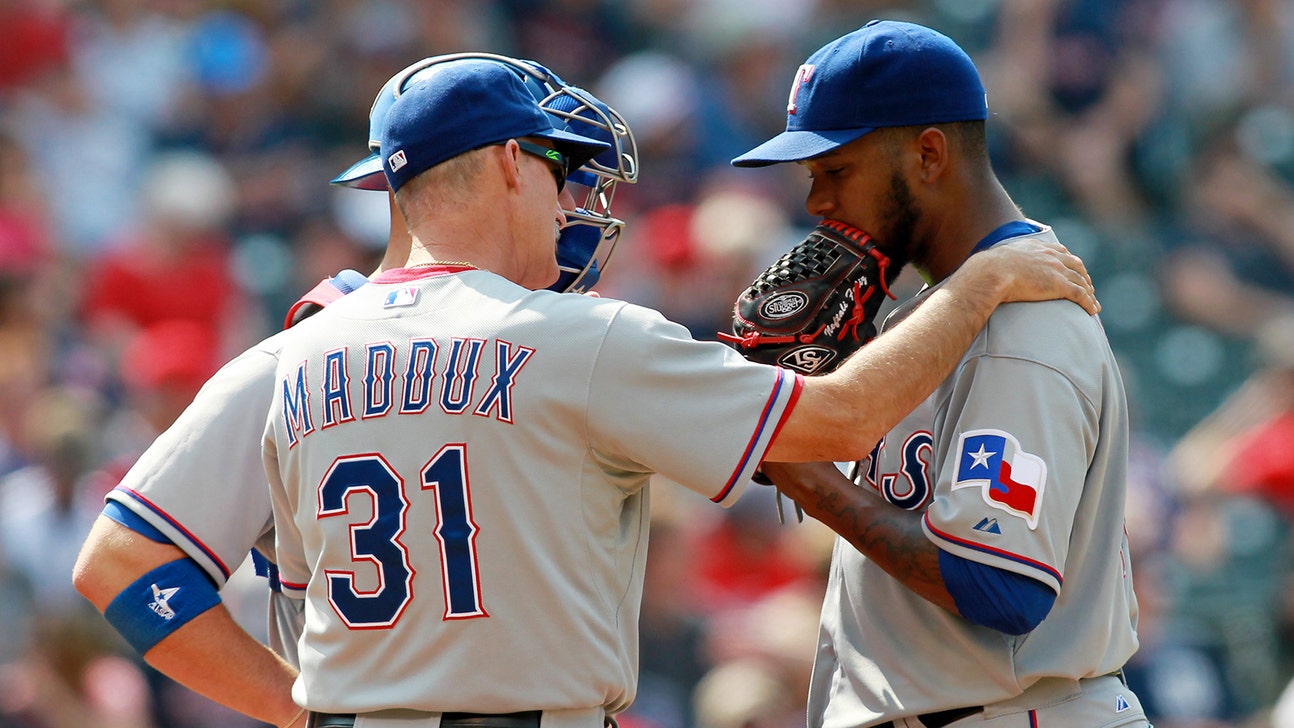 Frustrated Rangers fall to Indians in 12
Published
Aug. 3, 2014 7:21 p.m. ET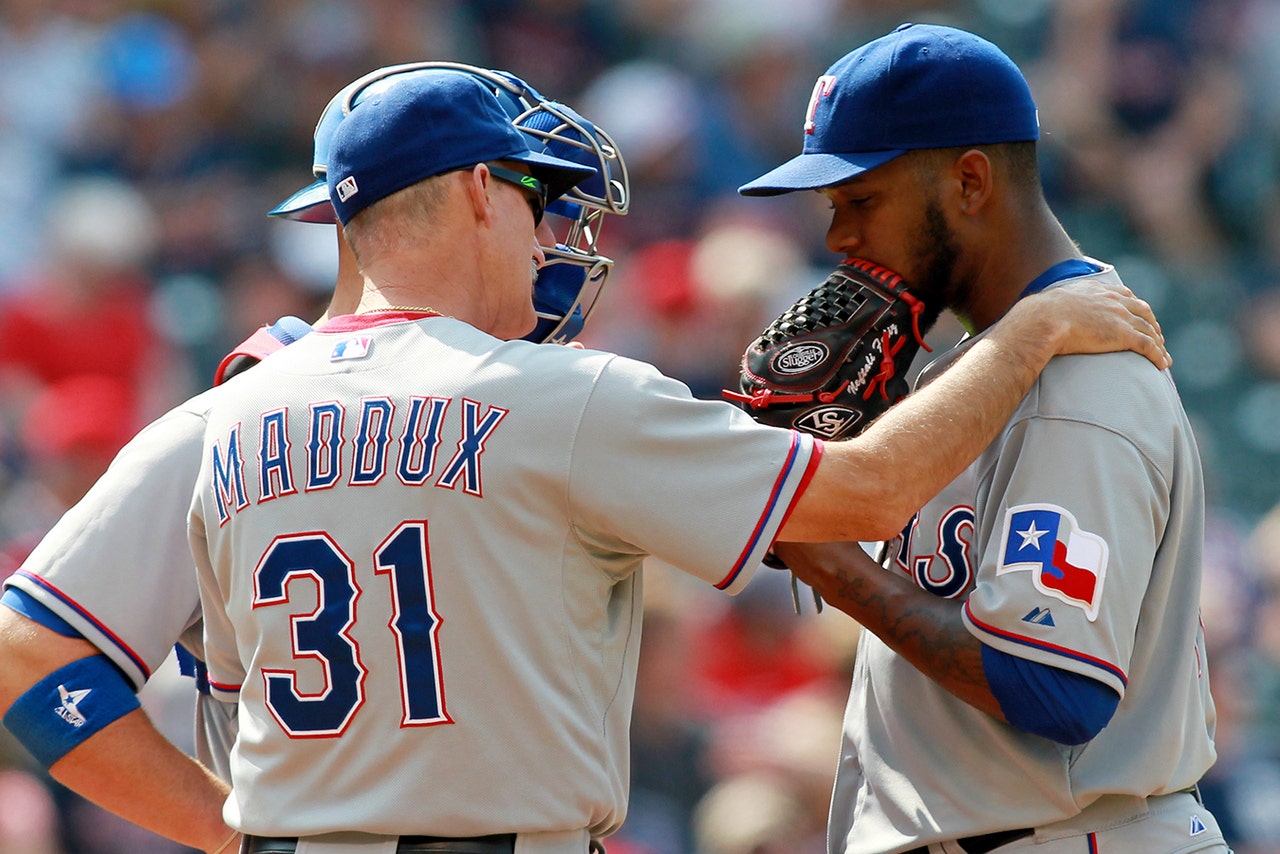 CLEVELAND (AP) -- Rangers manager Ron Washington had a difficult time hiding his frustration following a 4-3 loss to Cleveland in 12 innings Sunday.
It's easy to see why.
Texas was two outs from recording a rare road win when closer Neftali Feliz gave up a two-run homer in the ninth to former Ranger David Murphy that tied the game.
Michael Brantley's leadoff shot in the 12th off rookie Phil Klein sent the Rangers to their 19th loss in their last 22 road games, including a three-game sweep by the Indians.
"We put ourselves in position to win, but we just didn't close the game off," Washington said. "We got the ball to the ninth inning and didn't get it done. I'm giving guys opportunities because I feel at some point, they're going to take advantage, but you have to execute pitches."
The Rangers, who have the worst record in the majors at 43-68, received a strong seven-inning start from Yu Darvish, who was denied his 11th win. The All-Star right-hander allowed one run on Murphy' RBI double while striking out eight.
"I think it was Murphy's day today," Darvish said through a translator. "He made pretty good swings and made some very good plays in the field."
Neal Cotts followed with a scoreless eighth before Feliz blew his first save in four opportunities since returning to the role following Joakim Soria's trade to Detroit.
Feliz, who underwent Tommy John surgery two years ago, said he is fully healthy. The scoreboard radar gun measured his fastballs in the upper 80s, instead of the low 90s that he has been reaching.
"I felt great, the results just weren't what I wanted today," Feliz said. "Ever since the surgery, I've had a few setbacks, but I'm trying to excel."
Washington agreed, saying, "He just didn't make the pitches and it cost him."
Klein (0-1), who grew up in the Columbus area and played at Youngstown State, was recalled from Triple-A Round Rock on Friday. He gave up a home run to Lonnie Chisenhall -- the first hitter he faced in his major league debut -- that night.
The Rangers took a 3-0 lead in the first two innings against Indians right-hander Trevor Bauer. Alex Rios, Rougned Odor, and Shin-Soo Choo provided the RBIs, but Texas only managed five hits over the next 10 innings.
DON'T FORGET YOUR GLOVE
Choo was the designated hitter for the second straight game, but Washington said it won't be his permanent role. While a sore ankle has limited Choo defensively, he will still play left field. "I will give him some days at DH and I'll give him some back-to-back days in the outfield," Washington said.
HOT IN CLEVELAND
Elvis Andrus owns a .396 career batting average at Progressive Field, which is the highest by any player with at least 90 plate appearances. His 25-game hitting streak in Cleveland is the longest in Rangers history in a visiting city. Andrus has hits in 43 of his 44 career games against Cleveland.
TRAINER'S ROOM
Rangers left-hander Derek Holland (left knee surgery), who has yet to pitch in the majors this season, will make his second rehab start Monday at Triple-A Round Rock. He tossed two scoreless innings Wednesday for Double-A Frisco.
ON DECK
Rangers right-hander Nick Martinez (1-7) takes on White Sox righty Hector Noesi (5-8) in the opener of a three-game series Monday in Chicago. Martinez, who will be pitching on five days' rest, is 0-2 with a 6.75 ERA in three starts since returning from an injury to his left side.
---