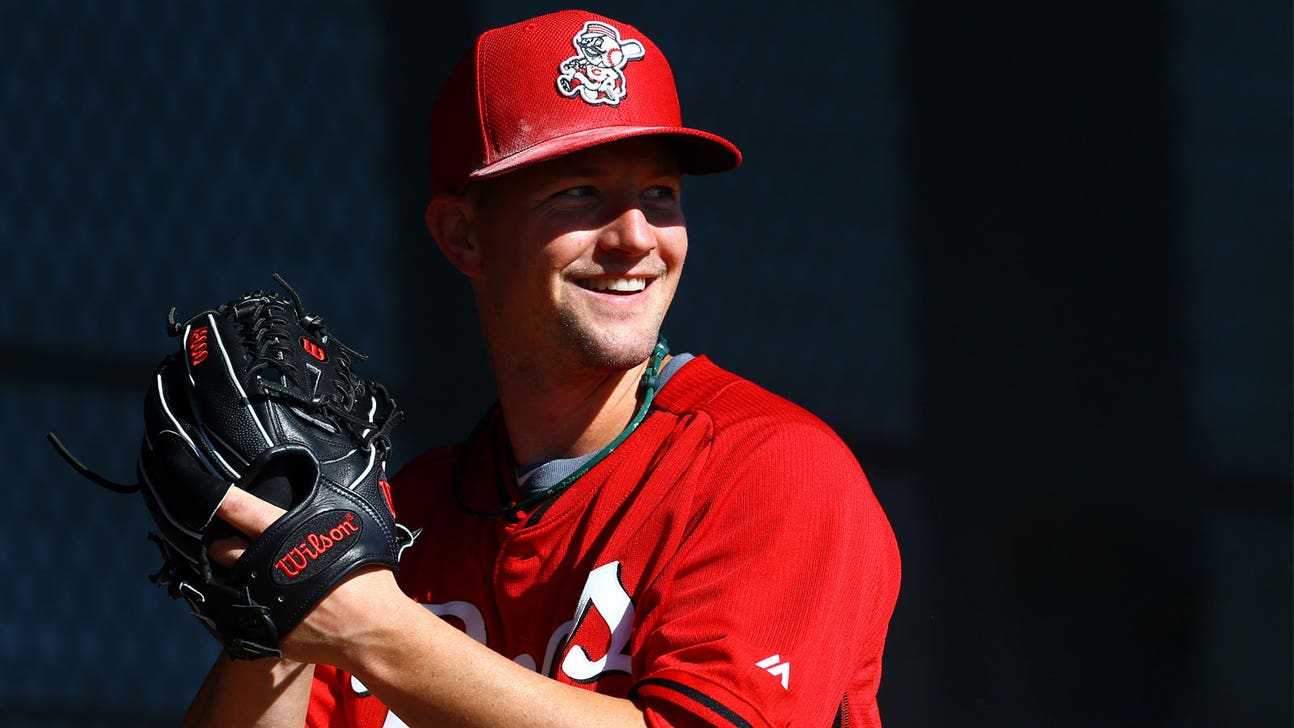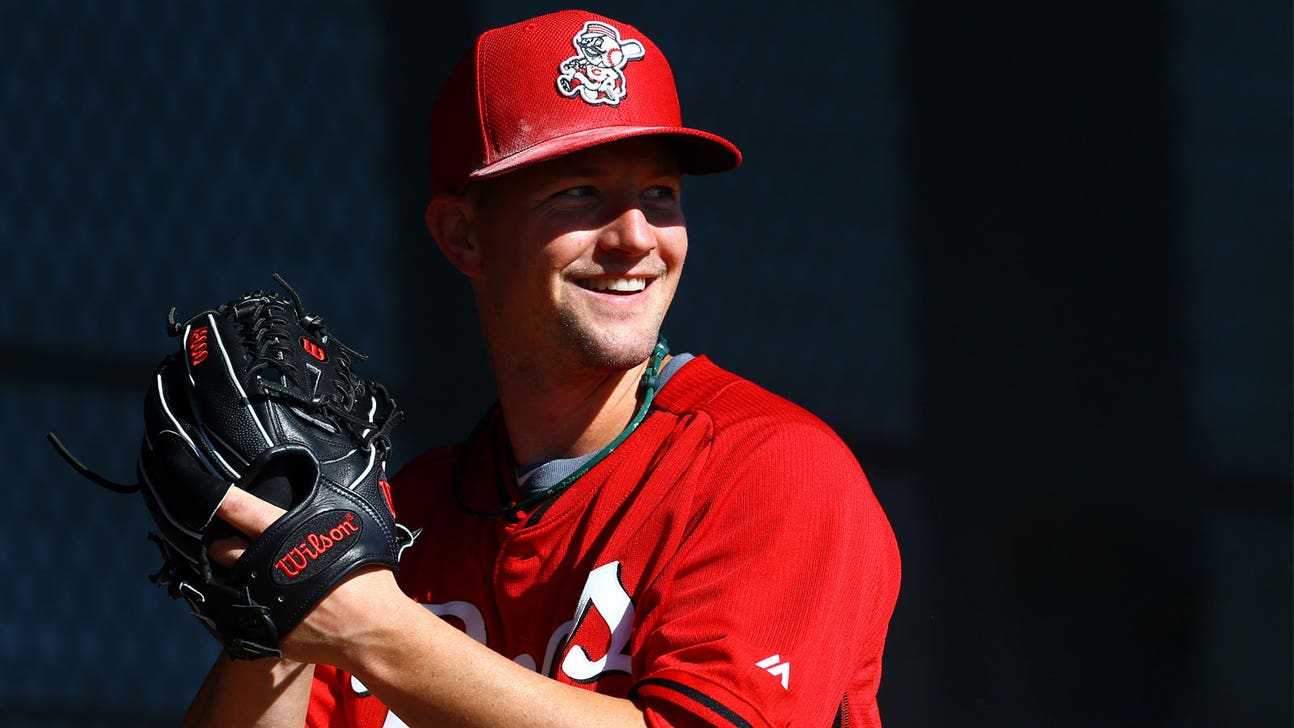 Fresh feeling for Leake with spot in Reds rotation solidified
Published
Feb. 25, 2014 12:30 p.m. ET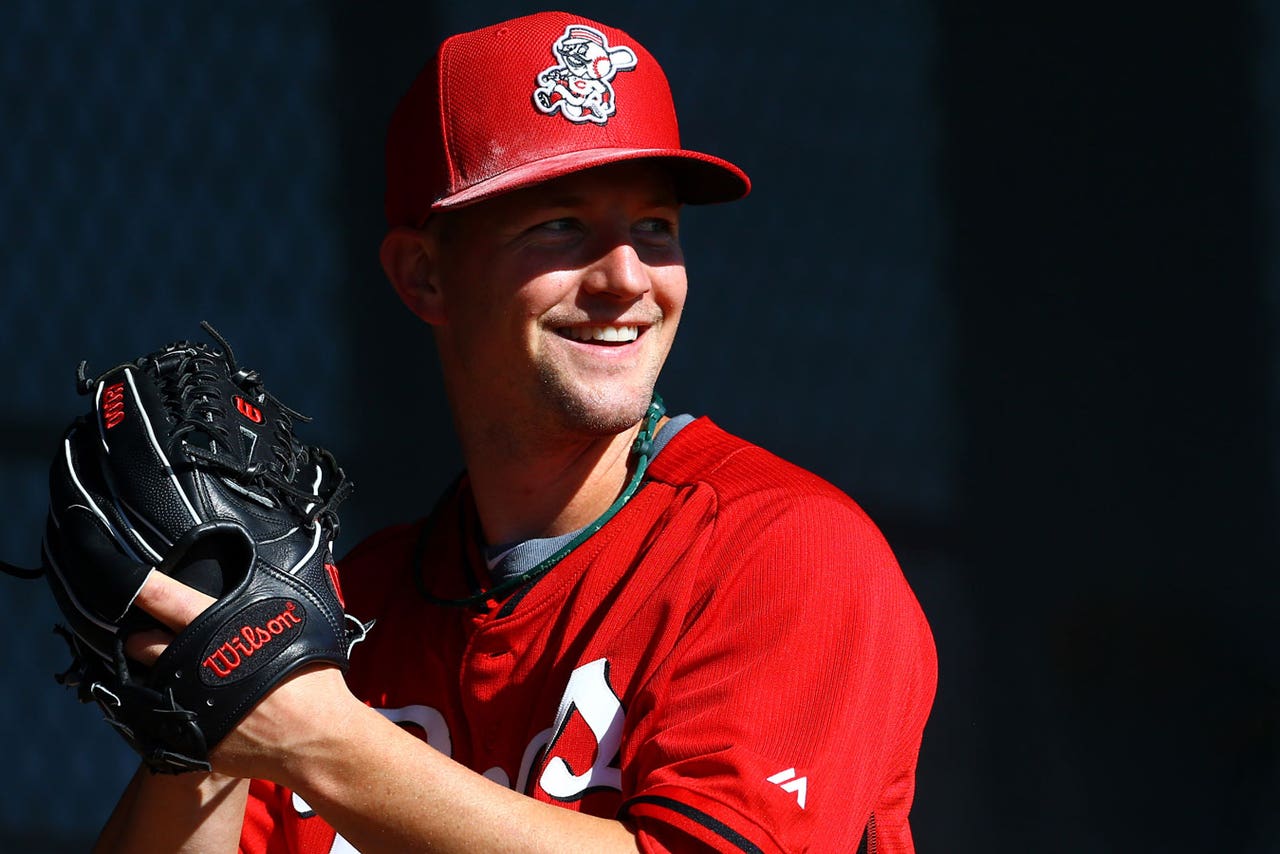 GOODYEAR, Ariz. -- Mike Leake is walking around camp this spring with a certain swagger, a certain carriage of confidence. For once, he is not spending most of spring training looking over his shoulder, wondering which pitcher might replace him in the Cincinnati Reds pitching rotation.
If he stays physically able, the job is his, an assurance he hasn't had, even though the Reds drafted him No. 1 in 2009 and he was in the rotation in 2010 without spending a day on a minor-league bus.
Leake is carrying a heavier load on his body this spring, 13 pounds of muscle, but a lighter load on his mind.
As he put it on another bright Arizona morning in the Reds clubhouse, "No Chappie hoopla."
The reference was to the Reds trying to place Aroldis Chapman in the starting rotation last spring and it was assumed that if it worked it would be Mike Leake as the odd man out. Banished to the bullpen.
So Leake spent a lot of last spring training with a chip on his shoulder, trying to prove his worth. Former manager Dusty Baker wanted Chapman to remain as closer and wanted Leake in the rotation. And he got his way.
Did it work? Chapman was 4-5 with a 2.54 earned run average and 38 saves. Leake was 14-7 with a 3.37 earned run average in 31 starts. Yeah, it worked.
New manager Bryan Price admits that he was in the Start Chapman Camp last year, "Because we needed to find out what he could do." But that didn't mean he was anti-Leake. And there is no Chappie Hoopla this spring because Chapman made it known he wants to remain the closer and the Reds are acceding to that.
Amazingly, had Bronson Arroyo not left for Arizona via free agency it might have been another spring of Leake fighting off another contender, left hander Tony Cingrani. But with Aroryo gone, Leake is safe and secure. Both he and Cingrani are in the rotation and Chapman remains as closer.
"Mike was always the guy caught up in the numbers game," said Price. "As pitching coach, I was always the guy saying Chapman needs to start if we are going to find out if he can start. We need to do it. That meant the immediate thought was that Leake was the guy pushed out and it created one heck of an environment to make all those guys fit. Mike always felt he would be the odd man out, which wasn't necessarily the case."
If Chapman made the rotation, that would have meant somebody would not make it out of a cast of Bronson Arroyo, Mat Latos, Johnny Cueto, Homer Bailey and Leake. Given that list it was only natural Leake considered himself The Manchurian Candidate.
Things, though, are different this spring.
"It's relaxing to come to camp without the Chapman issue, without having to prove myself, but then again I'm not here to relax," said Leake. "I have the same mentality, the same attitude, but it is nice to not have to have some tiny little question mark every year."
Price took Leake out to lunch this winter and while Leake partook of a high-protein turkey breast sandwich, Price laid down a challenge.
"When we met we talked about how Leake did so well last year and that, wow, he has arrived," said Price. "He's a guy now and we should be able to expect this every year. My feeling was to forget the expectations and work to strive for greatness, be as good as you can be and there are no limitations on his abilities. We feel as good about him as anybody in the rotation when he takes the ball every fifth day. So let's not be satisfied that, 'Hey, I'm a guy now.'
"We don't want him to be satisfied with pitching his six to eight innings to get the win. Yes, his ERA is good, his walks are down," said Price. "But we want him to continue to work to be as good as he can be."
That is no problem for Leake. Being as good as you can be might be a military slogan, but Leake embraces it -- and he has the buzz haircut to go with it.
"We both agreed that last year was a good year," Leake said of his luncheon date. "We both feel there is more in the tank to improve. Of course I'd take another year like last year, but personally I'd like to improve. I'm not that type who likes to settle. I'll have the same attitude, maybe even more of an attitude.
"Yeah, I had a chip on my shoulder a little bit last year due to the circumstances, but now that I have a job going in it won't change my mentality. I pitch a little bit better when I don't have all that pressure. I can work on things and get ready."
Price isn't worried about Leake's mental state or his motivation.
"Leake has never been a guy to back off from anything," he said. "He has never been the type of guy who needed that extra motivation. His effort and his preparation level always has been excellent and committed. He looks forward to more responsibility and I think he will embrace this."
---