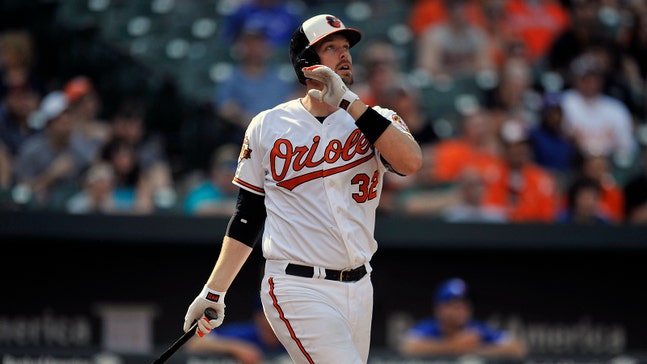 Free Agent Frenzy: O's Wieters closes in on return
Published
May. 29, 2015 8:57 a.m. ET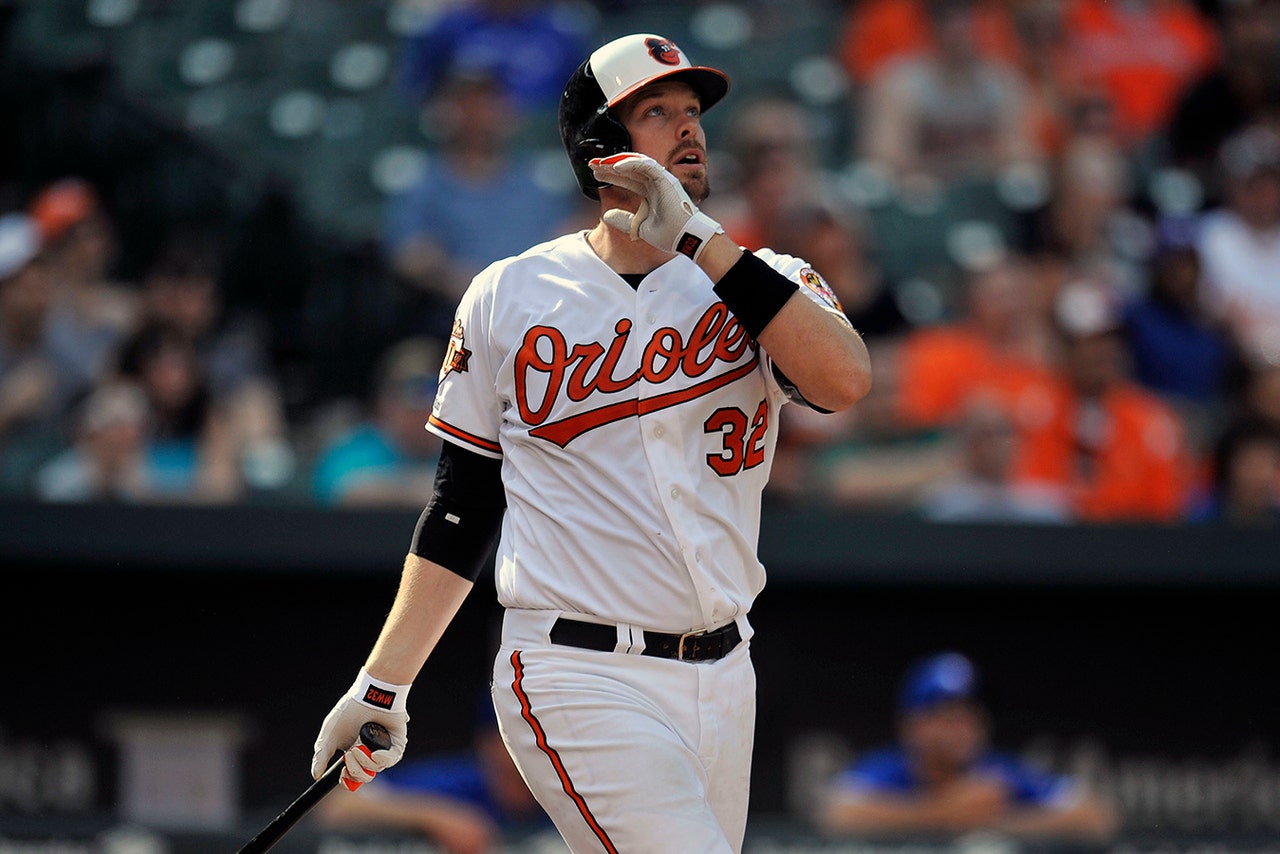 Corey Kluber has struck out 50 batters over his last four starts. Not bad, eh?
With that out of the way ... here's this season's seventh edition of Free Agent Frenzy. Please note that, as in past seasons, no player will be mentioned in this space more than once in a four-week span, because we don't want to beat you over the head all year long about the same players. Also, we'll limit our discussions to players owned in fewer than 50 percent of FOXSports.com leagues. Let's get going!
Catcher: Matt Wieters, Orioles (owned in 44.1 percent of FOXSports.com leagues)
Wieters had Tommy John surgery last season. He's in the midst of a minor-league rehab assignment and hopes to be ready to come off the DL when eligible next Thursday. When healthy, he's one of the 10 best-hitting catchers around. And if his elbow issues force him to DH more than catch, what do we care? We're playing FANTASY baseball.
Digging deeper: Depending on the results of Tuffy Gosewisch's knee MRI, the D-backs might call up Jarrod Saltalamacchia (1.3 percent owned) or prospect Peter O'Brien (0.2 percent owned). O'Brien would be more fun, but both could be worth owning for the weekend (or longer) in NL-only leagues.
First base: Adam LaRoche, White Sox (owned in 26.1 percent of FOXSports.com leagues)
LaRoche has a career .773 OPS in the first half of the season, and an .860 mark in the second half. He plays home games in a hitter's park, too.
Digging deeper: Ben Paulsen (0.3 percent owned) is a Rockie, which might be enough to pick him up in NL-only (and possibly even deep mixed) leagues. Besides his fortunate geography, Paulsen has decent power, and has been playing most days at first base since getting called up last week. Until Justin Morneau (concussion) returns, Paulsen is a decent bet to produce.
Second base: Alex Guerrero, Dodgers (owned in 23.1 percent of FOXSports.com leagues)
Guerrero's path to regular playing time was helped by the trade of Juan Uribe to the Braves. He has 2B/OF eligibility, and should qualify at third base soon.
Digging deeper: Carlos Sanchez (0.2 percent owned) is the White Sox' regular second baseman, and I just saw him on the wire in an AL-only league. He's also probably more like the hitter he was last season at Triple A than his current .422 OPS incarnation.
Third base: Yasmany Tomas, Diamondbacks (owned in 43.2 percent of FOXSports.com leagues)
The D-backs might have a crowded roster when Jake Lamb comes off the DL in a week or two, but Tomas is slashing .345/.379/.436, so it'll be difficult to get his bat out of the lineup. His much-ballyhooded power figures to come soon, too.
Digging deeper: Justin Turner (1.5 percent owned) will be the Dodgers' primary third baseman for awhile, according to manager Don Mattingly. Turner has above-average on-base skills and decent power, and should be owned in deeper mixed formats.
Shortstop: Brad Miller, Mariners (owned in 5.3 percent of FOXSports.com leagues)
Miller is T-7 among fantasy shortstops in home runs (5), T-21 in RBI (14) and T-23 in runs (14). Not great, but OK if you need more pop than guys like Yunel Escobar or Freddy Galvis (both more widely owned) are giving you.
Digging deeper: Jake Elmore's (0.1 percent owned) minor-league history shows some speed and the ability to take a walk. He was in the Rays' lineup on Monday and Tuesday as the left fielder, and Wednesday as the second baseman. Need steals, AL-only owners?
Outfield: Delino DeShields, Rangers (owned in 19.3 percent of FOXSports.com leagues)
Manager Jeff Banister seems taken with DeShields as his leadoff hitter. That's interesting for us, as DeShields has stolen 11 bases in a part-time role so far this season, and averaged 69 steals in the minors from 2012-14. His walk rates have always been above average, so he could get on base enough to seriously impact the SB category for you. If DeShields leads the majors in steals this season, you won't be terribly shocked, right?
Digging deeper: Aaron Hicks (0.2 percent owned) has disappointed us before, but he's also shown power and speed in his minor-league career, and is playing center field every day for the Twins. You can probably still get Hicks in your AL-only league, and you should.
Starting pitcher: Wade Miley, Red Sox (owned in 6.9 percent of FOXSports.com leagues)
Miley's ERA is 4.47, but it's been dropping like a rock lately, as he's allowed just three earned runs over his last three starts. His K rate in those outings hasn't been good, but he whiffed enough batters last season to give us hope. As freely available starters go, Miley carries more upside than most.
Digging deeper: Eduardo Rodriguez (4.7 percent owned) struck out seven batters in 7 2/3 scoreless innings in his big-league debut on Thursday. As he was activated early that day, he might still be available in your AL-only circuit. Grab Rodriguez immediately in those leagues and deep mixers, and consider him in shallower formats depending on your options. He might endure typical rookie struggles, but he's talented, and the Red Sox can use him.
Relief pitcher: Shawn Tolleson, Rangers (owned in 26.1 percent of FOXSports.com leagues)
Tolleson has 30 strikeouts in 22 1/3 innings, and has saved five games over the last 10 days. This isn't complicated, folks.
Digging deeper: Fernando Rodney's control issues have always made him a closer who lives on the edge, and he's on the edge of a demotion with a 6.98 ERA this season. Teammate Carson Smith (1.4 percent owned) has whiffed 34 batters in 29 1/3 innings as a big leaguer with a sky-high (or should we say low?) ground-ball rate. The Mariners haven't made noise about a closer change, but it could happen any time.
---