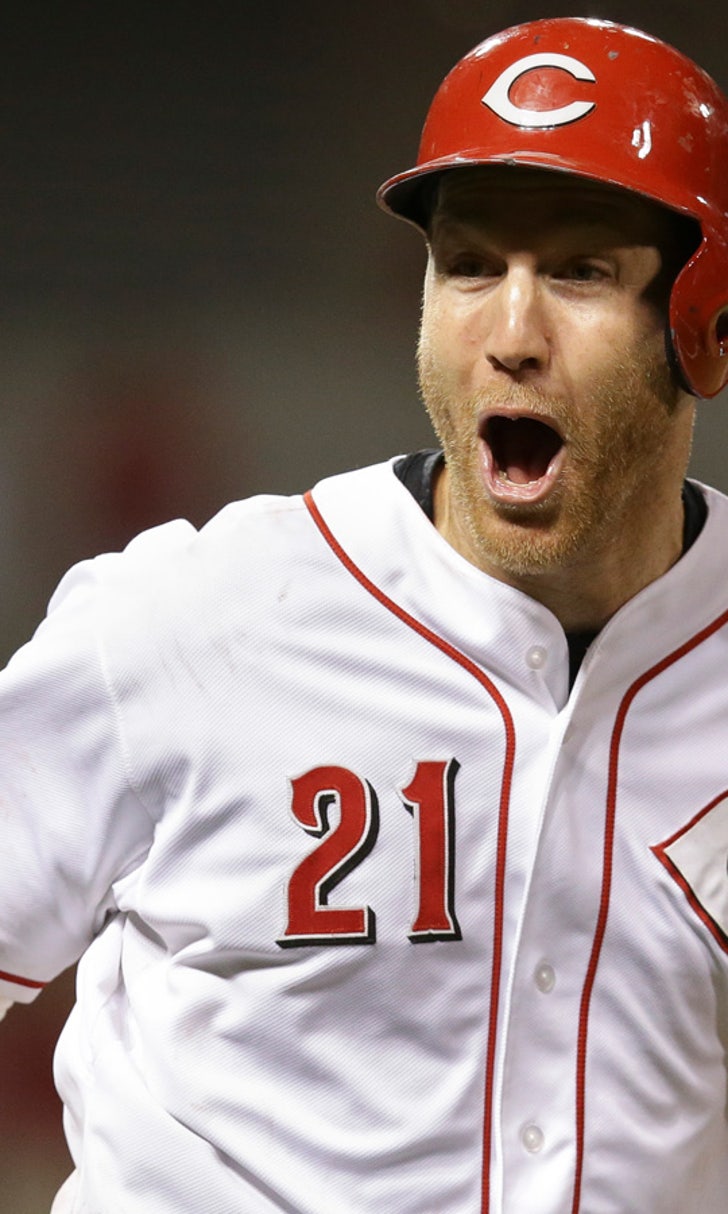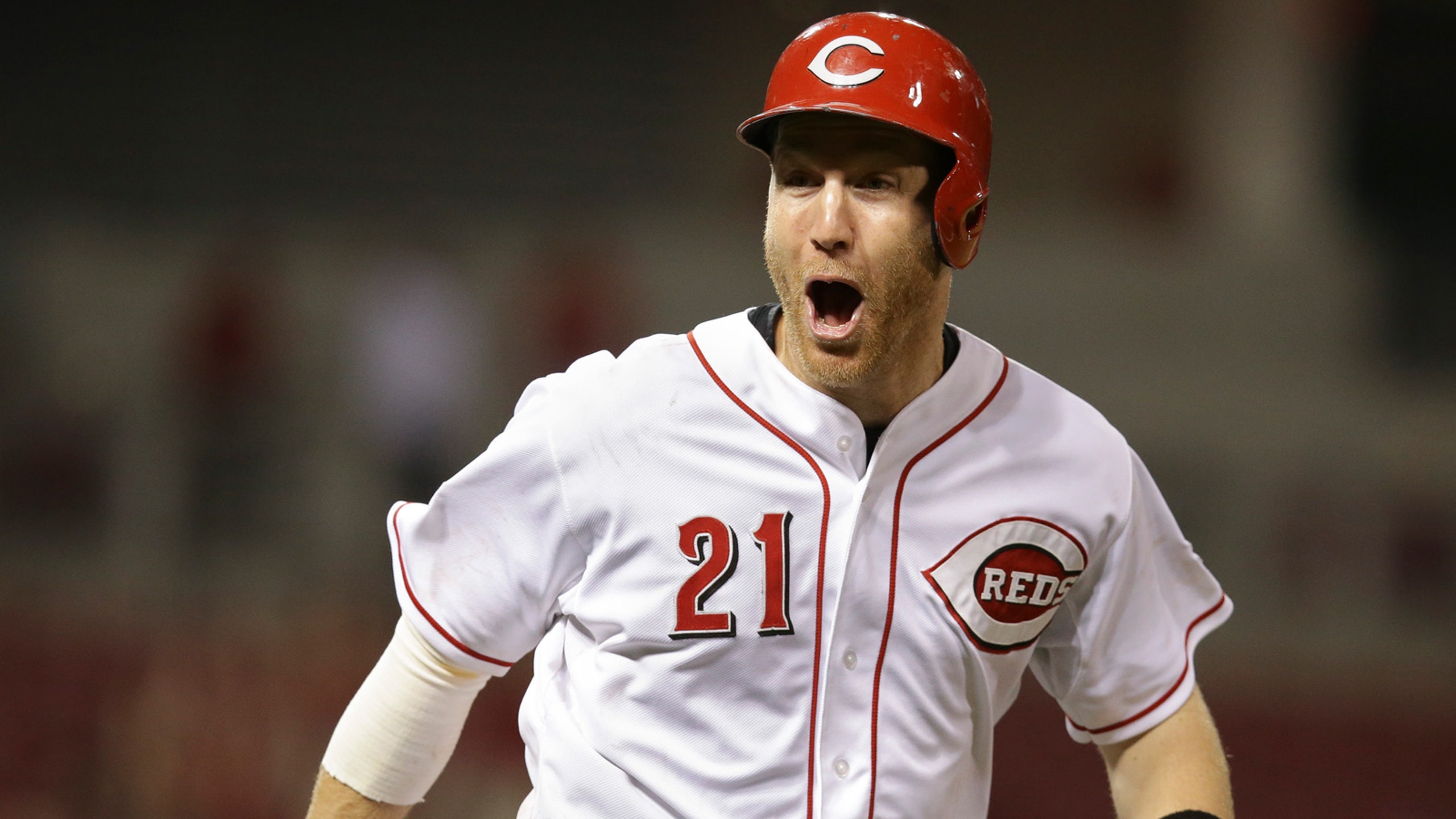 Frazier helps Reds beat Tigers 8-4
BY foxsports • June 17, 2015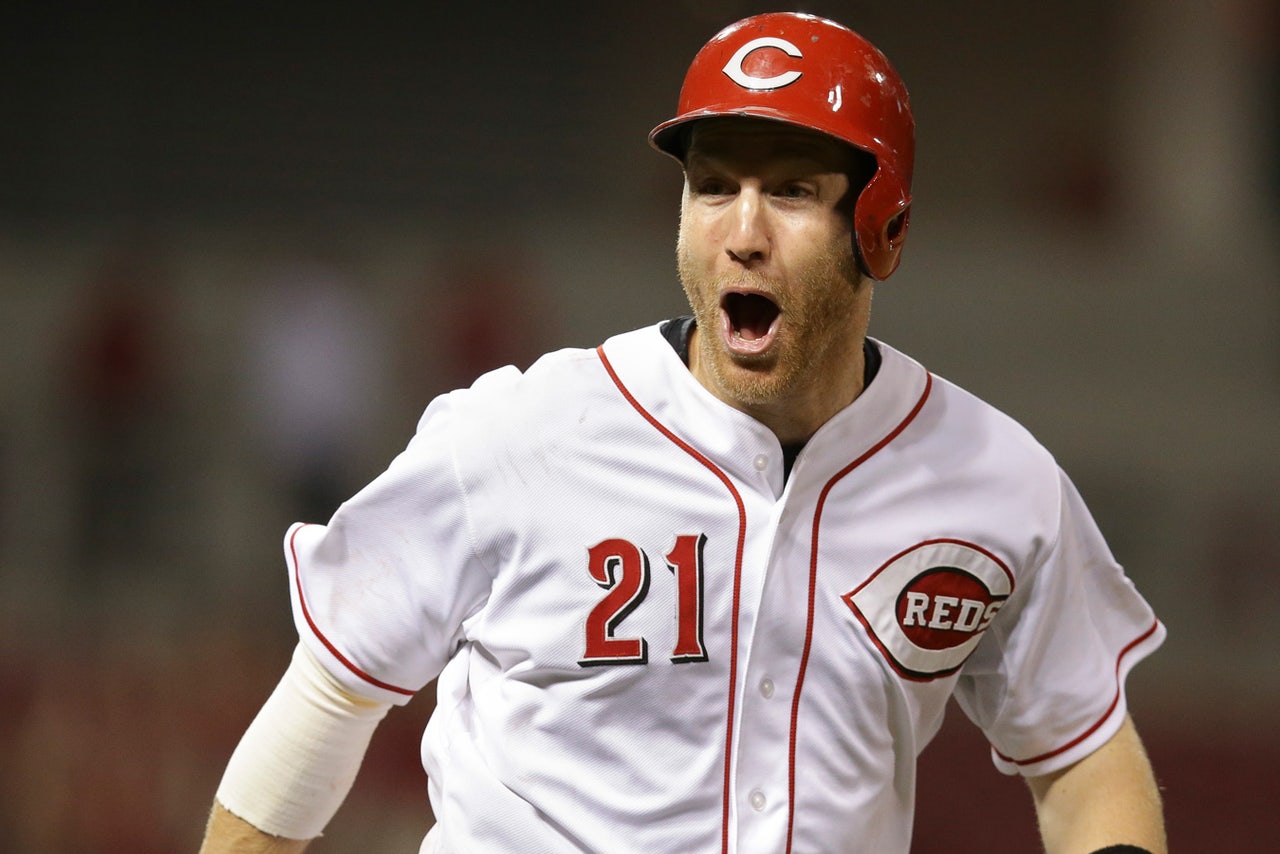 Here's some friendly advice for Justin Verlander, who will be starting against the Cincinnati Reds later today:
Just walk Todd Frazier, OK?
Frazier ended a rain-delayed, marathon affair with a grand slam in the bottom of the 13th to give the Reds an 8-4 victory.
Frazier also hit a fourth-inning home run, a solo shot.
Frazier now has four home runs in two games, giving him 22 for the season.
"He's been hurting us," Tigers manager Brad Ausmus told FOX Sports Detroit's Trevor Thompson on the post-game show. "He's a big power threat and he's shown that in the last couple games."
Only Miami's Giancarlo Stanton with 24, has more. Washington's Bryce Harper also has 22.
Frazier, who hit a home run to what is generally known as Miguel Cabrera territory, knows what he's there for.
"I know I can hit a ball out of any park," Frazier said Tuesday in Detroit. "Not to be cocky about it, I've got power and I've pretty much shown that. Whether it's a big park or not I'm trying to hit the ball hard. I've been hitting a lot of line drives lately and that's all you can really ask for, as a hitter. Most of the time you hit it hard it's gonna find a hole."
Frazier hit 29 home runs last season.
"He's been playing unbelievable for us all season and last year, too," Reds catcher and former Tiger Brayan Pena told Thompson on the field. "I think he's one of those guys that never gives up. He goes out there and gives you 100 percent. Man, he really deserved it. He's our captain and he really came through for us."
The way Frazier is swinging the bat, the Tigers have to re-think their strategy.
"Obviously the situation dictates whether you pitch to him or not," Ausmus said. "It's tough to walk him in an extra-inning game with the bases loaded though."
It's true that the Tigers had to pitch to Frazier with the bases loaded in extra innings but Joakim Soria did not locate well.
"I trust in all my pitches and I trust in my curveball, too," Soria told Thompson. "That was a good situation to try the curveball and I just left it up in the zone and he was able to hit it hard."
Perhaps if there had been a base available, the Tigers would have walked Frazier to load the bases.
"In this situation, you don't want to pitch to him because he's hitting every mistake that the Tigers make," FOX Sports Detroit analyst Craig Monroe said. "He's making this team pay."
FOX Sports Detroit's Jack Morris agreed with Soria that the breaking ball was not a bad idea.
"He did not look good on the breaking ball down so bounce the thing," Morris said. "You got a guy behind the plate that's caught 260-some pitches during the game, he's doing a great job of blocking the ball. You gotta pitch away, throw it in the dirt, see if he chases."
Thursday night, in addition to trying to figure out what to do with Frazier, Verlander might have a limited bullpen backing him up.
Only Tom Gorzelanny did not pitch Wednesday.
If Verlander doesn't want to walk Frazier, Price has a suggestion.
"Make him hit the ball on the ground," Price told Thompson. "He's out there playing like he's still in Williamsport, Little League World Series."
---