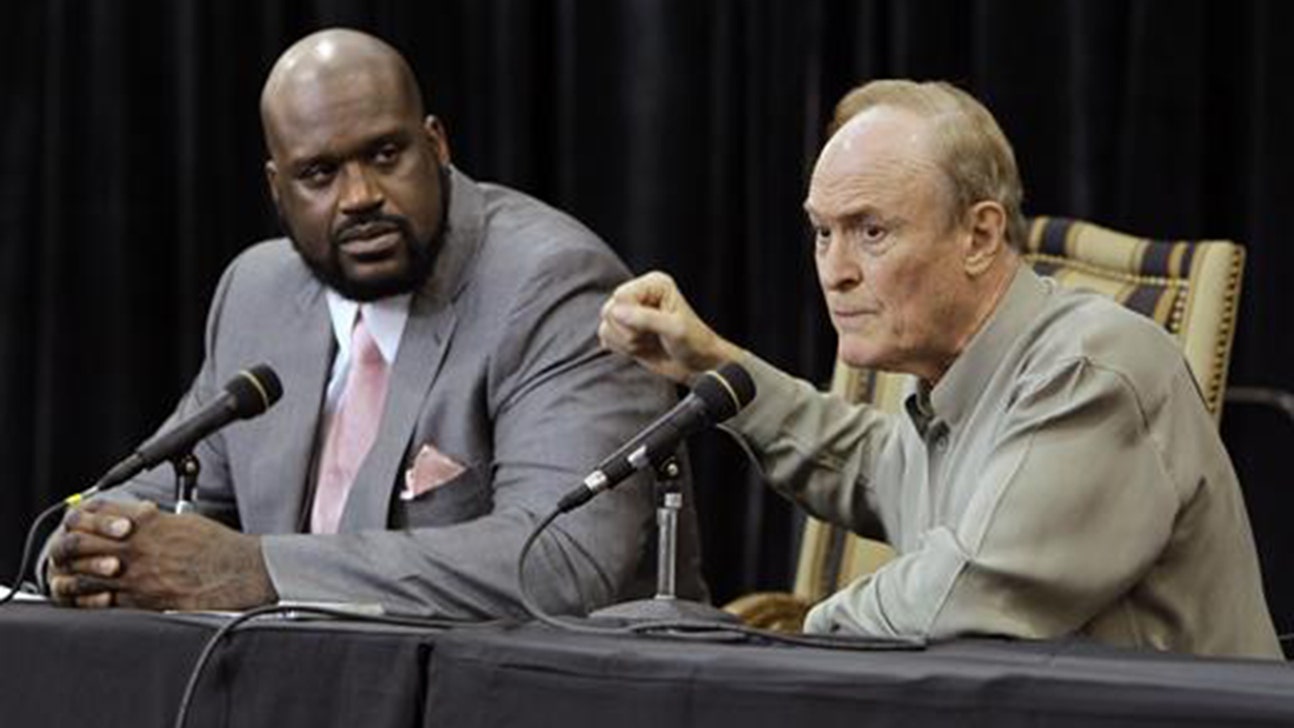 FOX Sports Southwest Exclusive: Shaq and Dale Brown go inside their special friendship
Published
Feb. 22, 2014 2:12 a.m. ET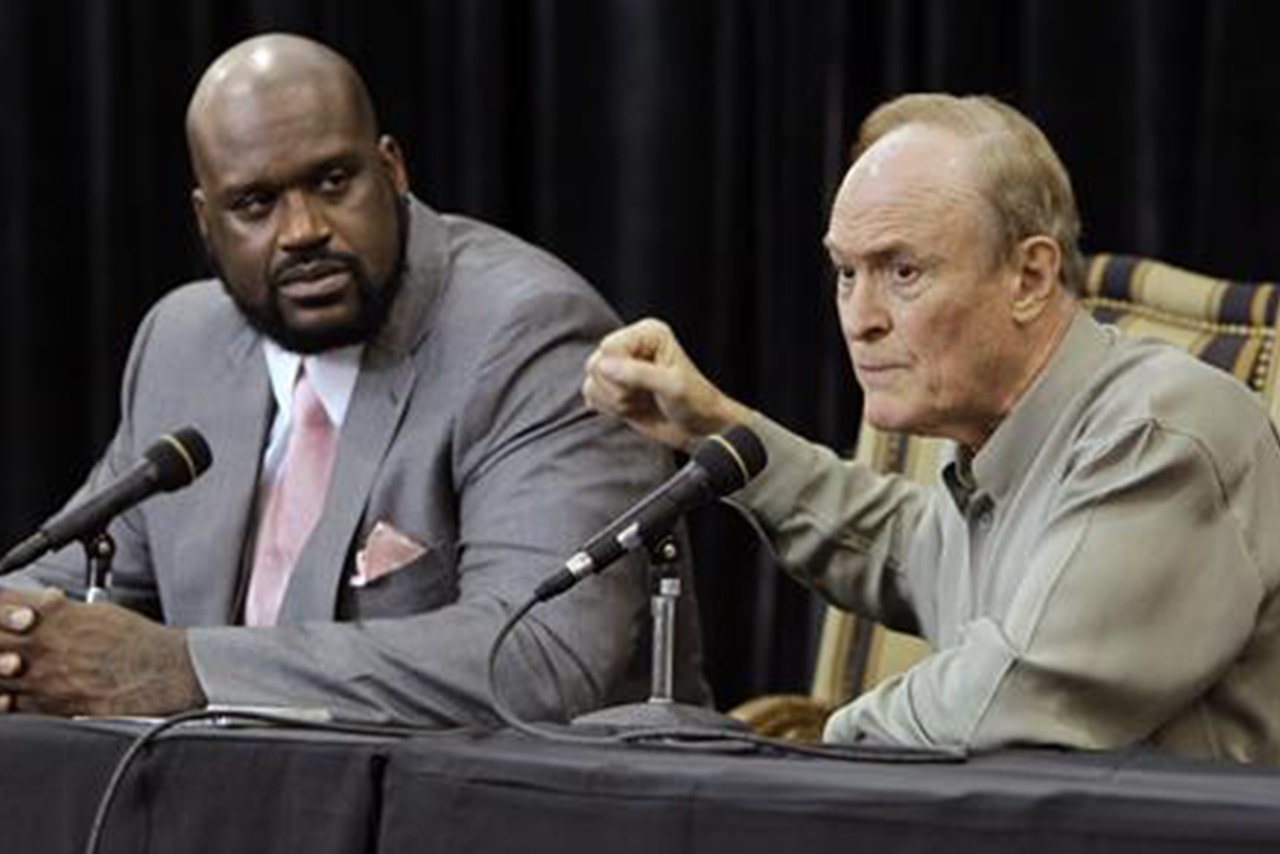 The relationship between coach and player is often a special one - a bond that endures years or even decades past the days spent on the court or on the field. Perhaps no pair better epitomize that than LSU's legendary coach Dale Brown and his star player Shaquille O'Neal.
At the NBA's recent All-Star weekend, Brown was recognized with three prestigious awards - including the Jerry Colangelo award honoring the person who best exhibits character, leadership and faith in the world of basketball and in the community. Of course - there could be no better person to present that award to coach - then Shaq.
This is a friendship almost 30 years in the making - when a young Shaq went to see a college basketball coach speaking at his father's army base in Germany in the hopes of gleaning some advice.
"When I met him I was a kid with low self-esteem," Shaq said. "I was age 14. I was criticized a lot because I couldn't dunk a basketball. And rightly so. As a youngster I started to believe that criticism,"
That Shaq was hardly the confident superstar the world now knows and loves.
"He was shy, he stuttered," Brown said. "He was very conscientious, but insecure at the time. Now you see him, and he's so effervescent and everything and you think how could he be shy?"
Shaq laughs at the memory, but also owns it and the friendship it sparked with Brown.
"I'm still shy and yes I was very, very scared individual," Shaq said. "He helped me break out of my shell."
Brown saw beyond the garbled speech and clumsy basketball technique. He saw not only great athletic potential, but also a young teen with character and principles. Brown kept in touch after the two met that day in Germany.
"He would send me words of encouragement every week," Shaq said. "When I became a pretty good high school basketball player and everyone wanted me, I said, 'You know what - this guy believed in me and took a chance on me.' That's why I decided to go to LSU."
But don't think Brown treated his star player with any extra perks. In fact, Brown was particularly hard on Shaq, who loves to tell this story:
"His thing was - go to class, get your education," Shaq said as he introduced Brown as the recipient of the Colangelo Award. "I wanted to test his theory out, so one day I didn't go to class.  About 4:30 the next morning I felt the hand of God on my chest. I looked up, and it was Dale Brown. I still don't know how he got in my room, but he did. Then he ran me from about 4:30 to 7:30 - and then I had to go to class. I said, 'You know what -€" I'll never miss class again.'"
That tough love eventually helped Shaq believe in himself and conquer many demons, including forcing the now popular commercial spokesman for several national brands to attend speech class.
"I brought him in and showed him his schedule," Brown laughed.  "He said, '€˜Speech class - c-c-c-coach - I don't want to be in speech class.' I said 'Well, you're going to be.' To show you how conscientious he is - the first time he had to give a speech, he came to my office and asked 'Can you shut the door and turn off the phones? Will you critique the speech for me?' So I did. Next, he wanted me to go to class. He had the highest GPA on our team, which most people don't know."
Brown appreciates the accolades he's received over the years. 
"For me to be honored - it's so meaningful," Brown told the crowd as he accepted the Colangelo Award. "Thank you to those who selected me. I'm deeply gratified."
However, he says it's the relationships along the way that he treasures the most.
"The heart of a coach - at least my heart - is the relationship you have with players," Brown said. "To see them develop from insecure boys, most of them from the ghetto, most of them had nothing, into beautiful men."
Brown knows something about having nothing. His father abandoned their family when Brown was a child. Brown's mother had just an eighth grade education and could only afford one-room apartment above a hardware store for her family. 
That didn't stop Brown though, who went on to eventually take over the LSU Men's Basketball program from Pete Maravich's father, Peter "Press" Maravich.
When asked what LSU memory jumps to mind, Brown goes back to the beginning when he started his storied career in Baton Rouge.
"The first memory I have was 1972, standing outside the Assembly Center. It was almost like a shock," Brown reflected. "I thought 'Wow, here's a kid with no connections, no father, just a mother who gave me a good work ethic.' As I stood there, I thought 'How does this happen to me?' I think it's a paramount example - if it can happen to me, it can happen to anybody."
An answer which begs the question - how then does someone become the next Shaq?
"I think it's pretty simple," Brown said. "John Wooden said when he left to go to Purdue University, his daddy walked him to the car, put his arm around him and said 'Johnny, I'm going to give you the secret to being happy: Don't go up to Purdue and try to be better than anyone else. But never cease to be the best you can be. It will make you happy, comfortable and relaxed with your life.' John Wooden lived that. He never tried to be the best coach, he just wanted to do the best job he could do."
Not surprisingly if you ask Shaq the secret to success you'll get a similar answer:  He doesn't talk about the "s" word.  He simply focuses on hard work and professionalism. It's certainly a formula that seems to be a slam dunk.
---