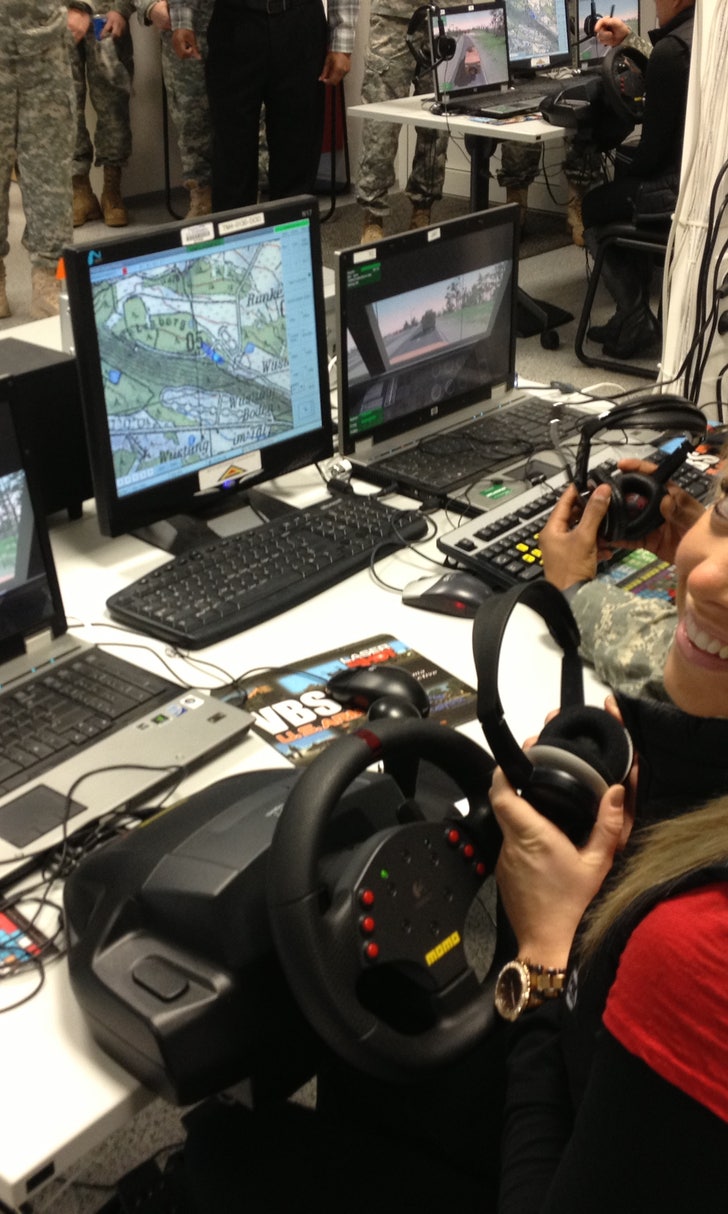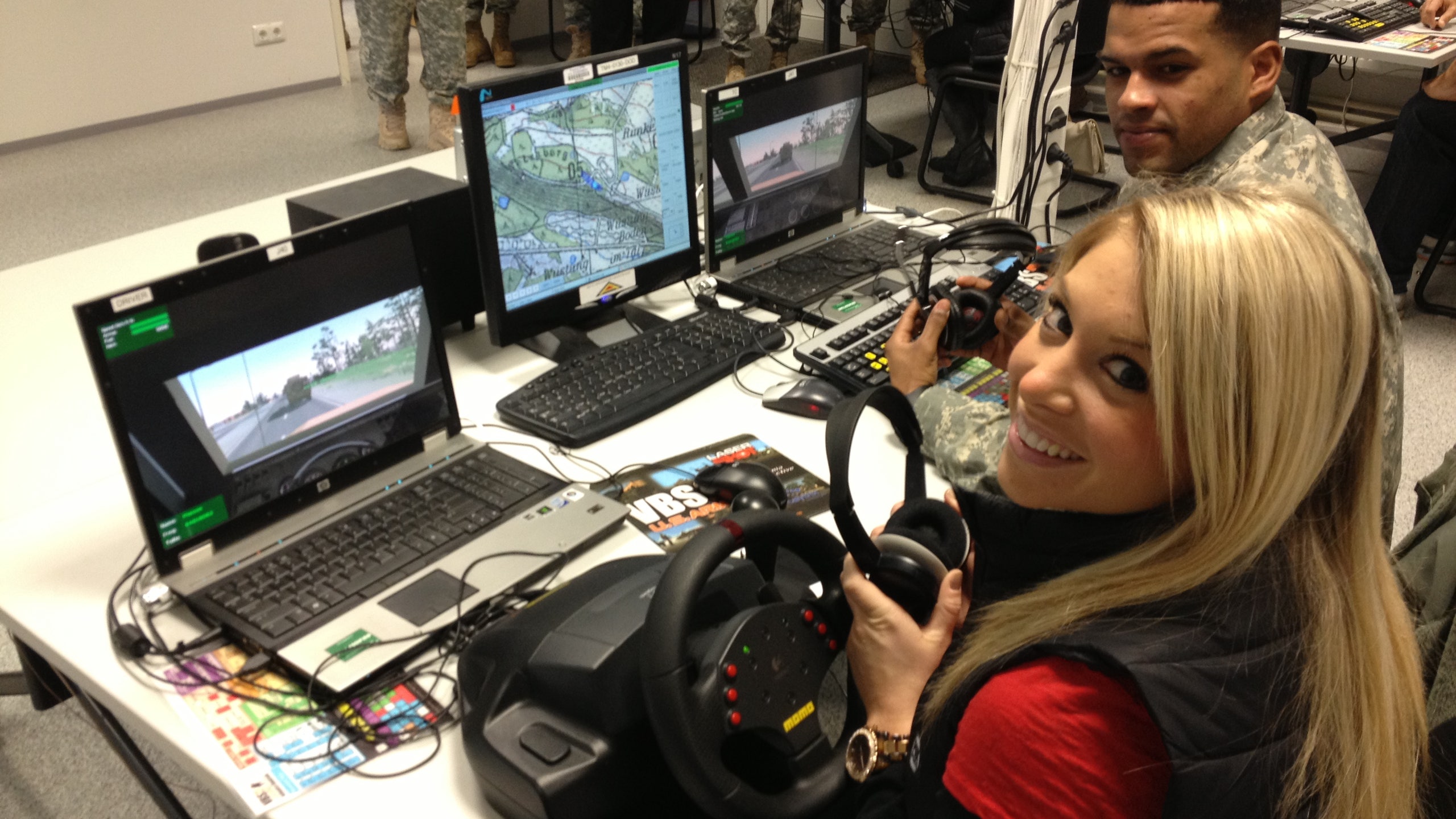 'FOX Sports Salutes the Troops' to air on FOX Sports Midwest and FOX Sports 1
BY foxsports • March 14, 2014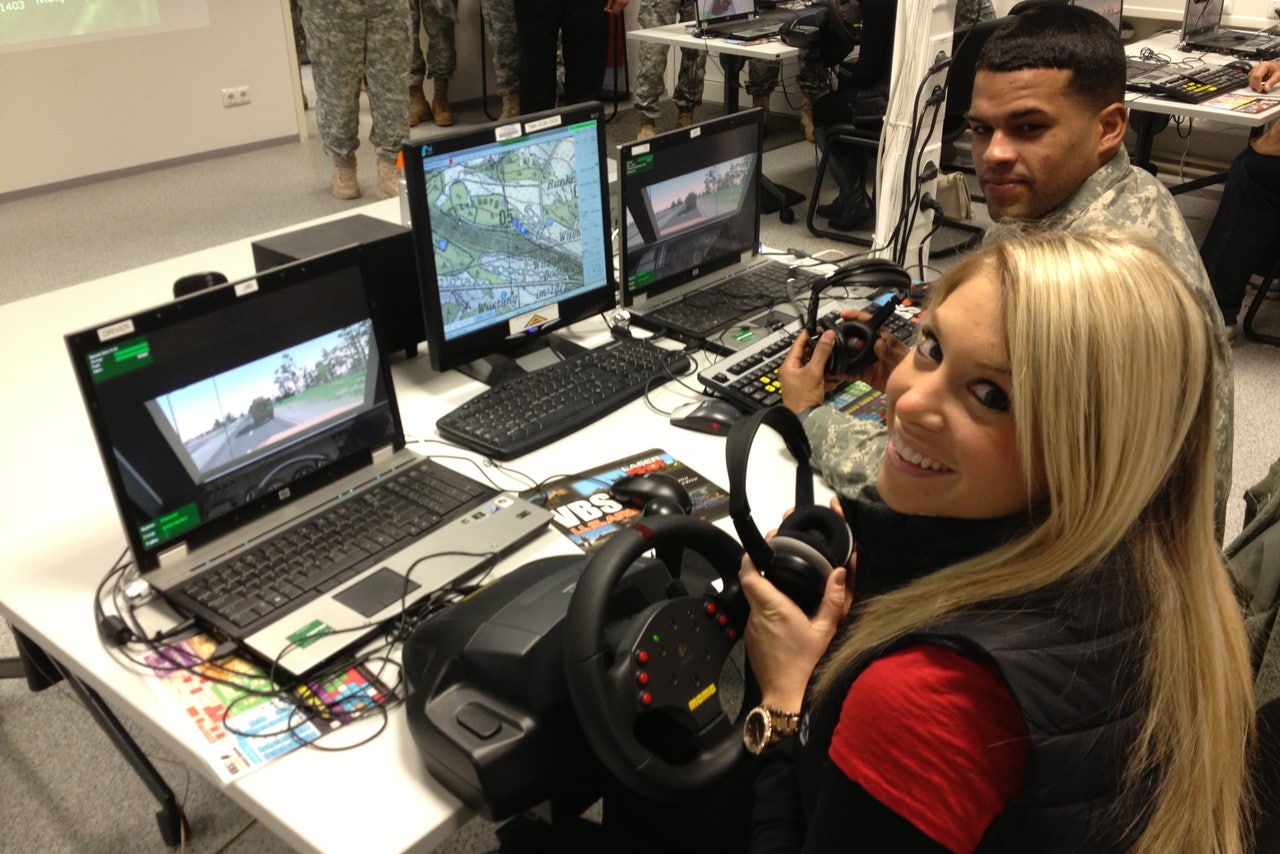 FOX Sports Salutes the Troops, a 30-minute special chronicling the goodwill visit major-league players and broadcasters made to Fort Bragg Army Base in North Carolina, airs through March on FOX Sports Midwest and FOX Sports 1.  
FOX Sports Midwest Girl Kayla was part of the group that brought spring training to the troops in February, participating in drills with the troops and learning what it's like to briefly live like a soldier.
The players and broadcasters shared with the soldiers stories of their big-league experiences and took part in a wiffle ball game with the troops.
Kayla was joined by Rays pitcher Chris Archer, former Cardinals shortstop Royce Clayton, Marlins reliever Mike Dunn, former pitcher Chris Hammond, Royals broadcaster and former Cardinal Rex Hudler, Brewers broadcaster Davey Nelson, Angels broadcaster Jose Tolentino and FOX Sports Girls Angie (North), Annilie (Florida), Asha (West), Brie (San Diego), Chyna (Wisconsin), Kaime (Southwest), Morgan (South), Sara (Ohio), Sarah (Arizona) and Stephanie (Detroit).
FOX Sports Salutes the Troops (times Central)
Saturday, March 15 at 3 p.m. on FOX Sports 1
Sunday, March 16 at 10 p.m. on FOX Sports Midwest
Tuesday, March 18 at 9:30 p.m. on FOX Sports Midwest
Wednesday, March 19 at 3 p.m. on FOX Sports Midwest
Friday, March 21 at 6:30 p.m. on FOX Sports Midwest
Sunday, March 23 at 3:30 p.m. on FOX Sports Midwest
Tuesday, March 25 at 3 p.m. on FOX Sports Midwest
Sunday, March 30 at 7 p.m. on FOX Sports Midwest

---