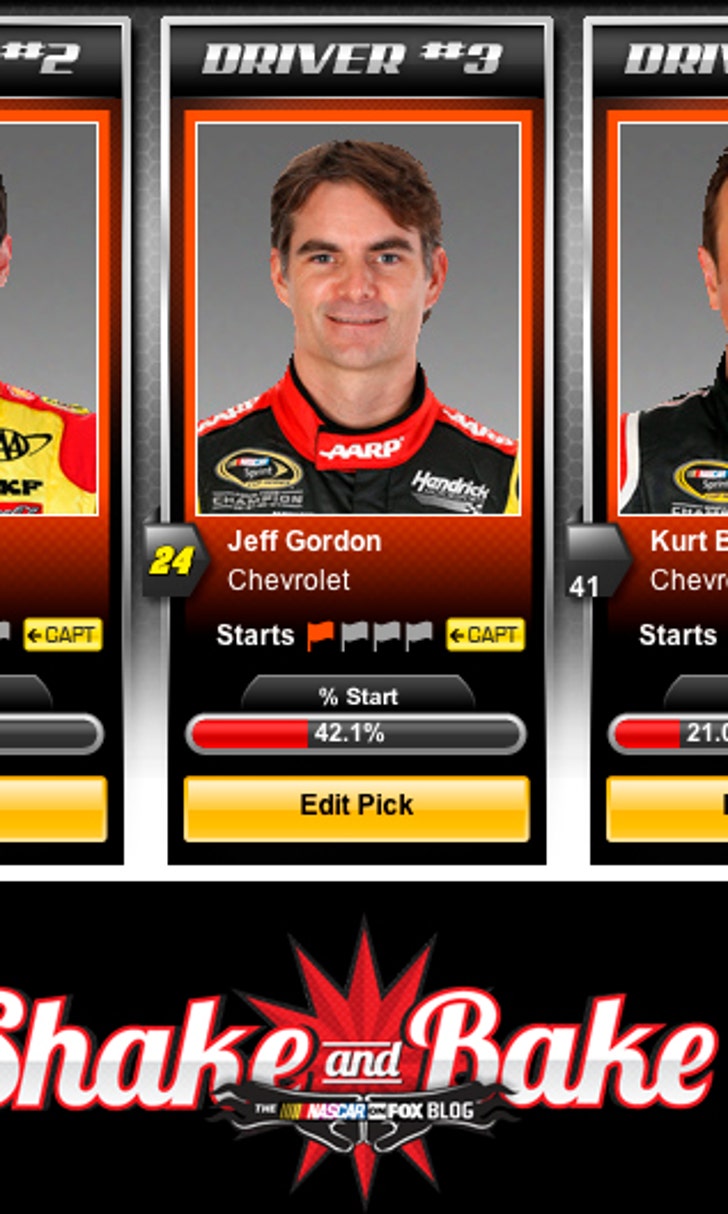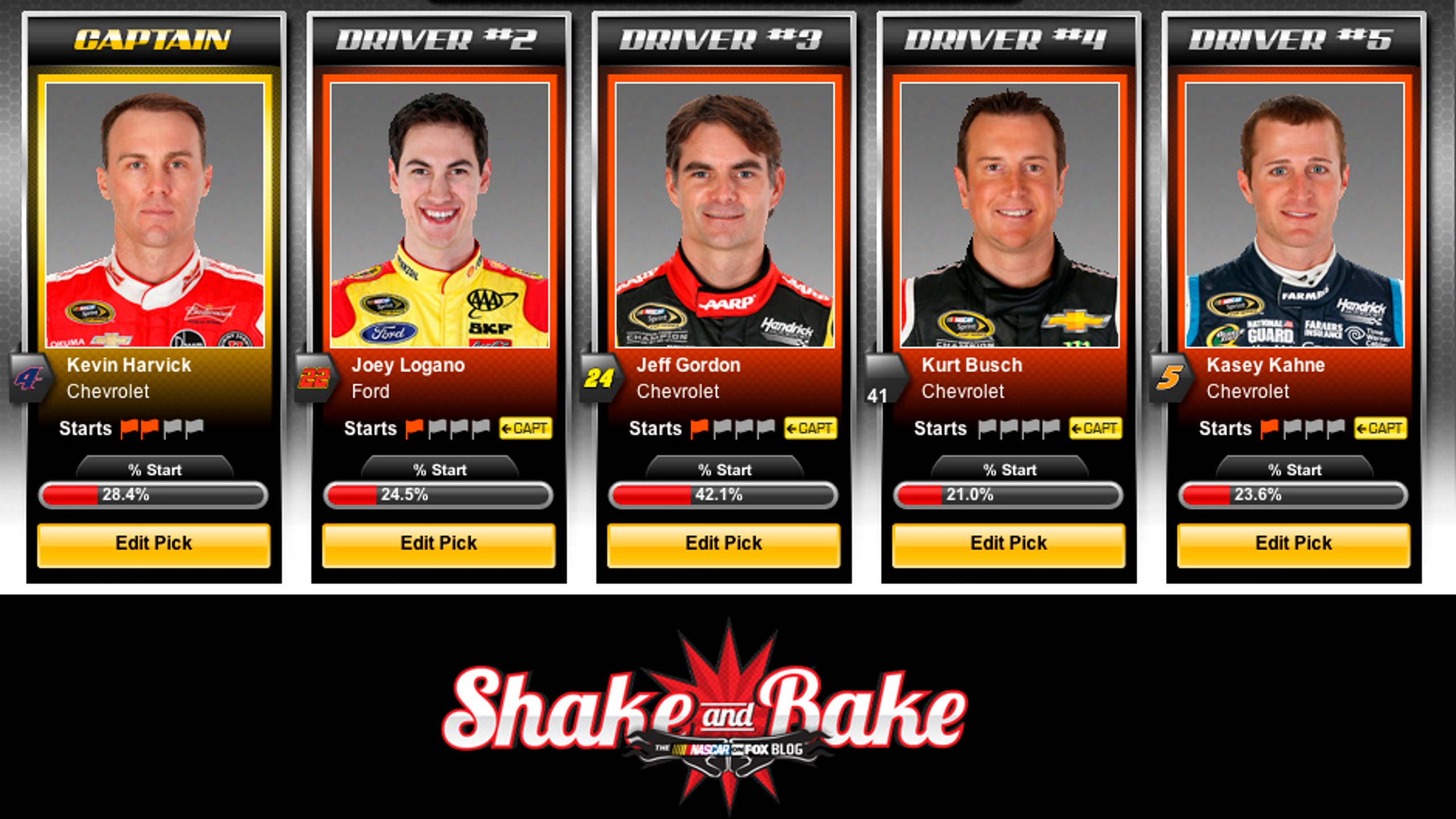 FOX Fantasy Picks: Auto Club Speedway
BY foxsports • March 21, 2014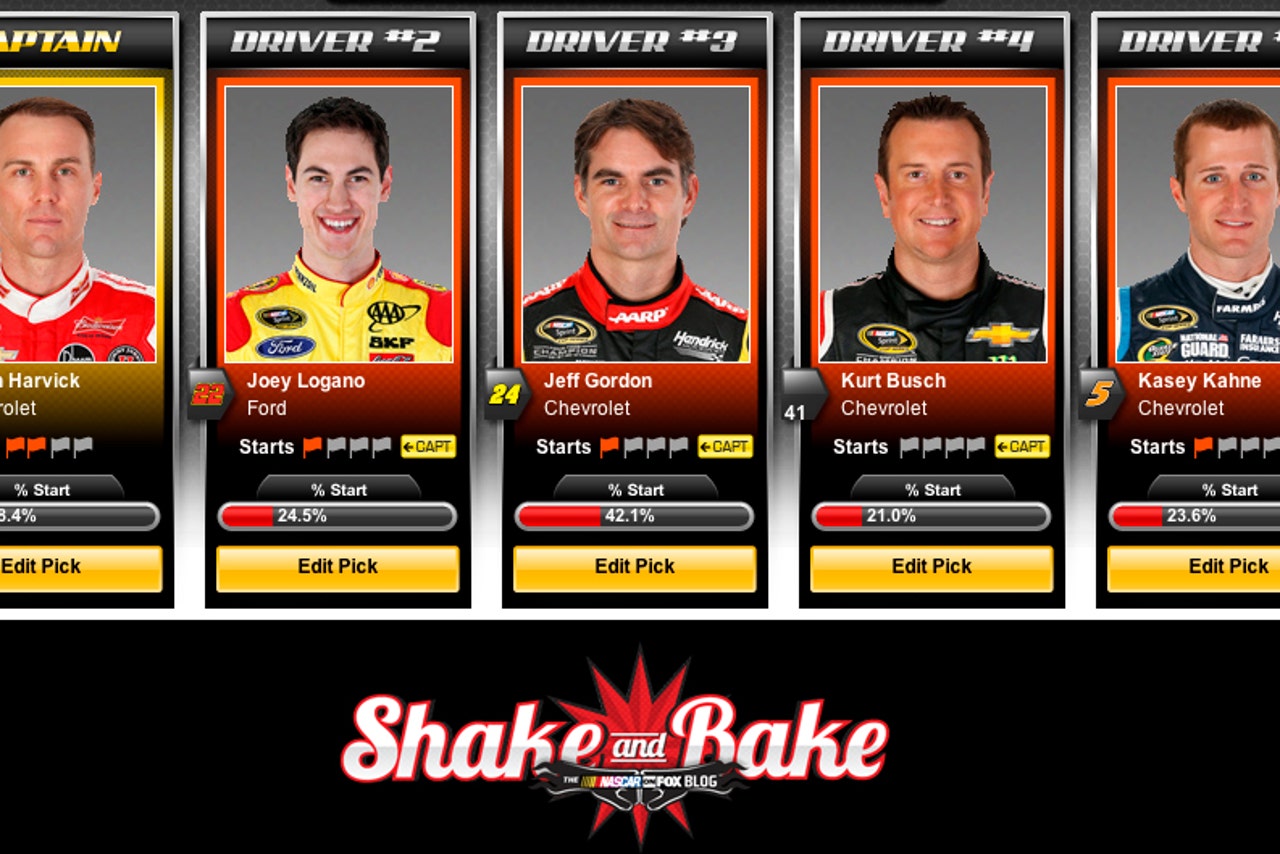 Let's get ready for another week of FOX Fantasy Auto Racing! This weekend we're off to -- fingers crossed -- sunny California for the Auto Club 400.
Hopefully your fantasy team made it out of Bristol in better shape than our suggested picks, which seemed to get washed away with the weather.
Remember, these are simply suggestions, so pick your team wisely and best of luck. If you haven't done so yet, be sure to sign up for FOX Fantasy Auto Racing, create your team and start playing today!
Captain: Kevin Harvick
Fontana stats: 1 win; 4 top 5s; 9 top 10s; average finish: 15.4
If it weren't for some bad luck and two parts failures, Stewart-Haas Racing's Kevin Harvick could very well be sitting pretty with three wins on the season. Harvick has been strong week-in and week-out with his Rodney Childers-led team, and expect that continue this week in Fontana.
A Calif. native, Harvick has one win, three top 5s and six finishes of 13th or better in the last six Auto Club Speedway races.
"I've figured some things out there, like where I want to be on the racetrack and things like that, to what I need in the car to be successful there. To be able to go to a racetrack where you expect to race for the win is always fun," he said. "It seems like year after year you go to different styles of racetracks and the evolution of the car or the setups or tires change. Sometimes you're on and sometimes you're off, but is seems like Auto Club Speedway has been a very consistent racetrack for me over the years."
With things continuing to click well between driver, crew chief and team, Harvick should be a solid fantasy captain.
Driver #2: Joey Logano
Fontana stats: 0 wins; 2 top 5s; 2 top 10s; average finish: 15.4
Prior to joining Team Penske in 2013, Joey Logano had mixed results at Auto Club Speedway. However, in his first Fontana race with his new organization, he led 41 laps and came within one corner of victory.
This season, Logano has shown he is a serious threat week-in and week-out. While he has yet to visit victory lane, the driver of the No. 22 Ford has two top 5s, two top 10s and an impressive average finish of 9.8. He's been one of the strongest in qualifying, and shows no signs of letting up.
With the disappointment of 2013's finish fresh in his memory, plus the drive to get a win early and secure a Chase spot, Logano should have a good fantasy day.
Driver #3: Jeff Gordon
Fontana stats: 3 wins; 10 top 5s; 11 top 10s; average finish: 11.8
The 'Drive for Five' is very much alive, and veteran Jeff Gordon is looking better than he has in years. Opening the season with four consecutive top-10 finishes, Gordon has the best average finish of any driver (6.3) and has been quietly flying under the radar.
This weekend, he heads home to California eager to punch his ticket to the Chase and turn those strong runs into a winning effort.
While his three Fontana victories came prior to 2005, Gordon's recent string of success to start the season makes the driver of the No. 24 Chevrolet an easy pick for Sunday's race.
Driver #4: Kurt Busch
Fontana stats: 1 win; 4 top 5s; 9 top 10s; average finish: 12.4
While Kurt Busch's start with Stewart-Haas Racing has been disappointing to say the least, the 'Outlaw' has shown signs of strength.
With an average finish of 30.3, the elder Busch's best finish of the year came in the season-opening Daytona 500 when he came home 21st. Yet through it all, Busch has maintained his patience and his often-tumultuous temper.
As the season continues to move past the opening weeks, this team should continue to come together and work out the kinks. Harvick has been strong, as noted, and Tony Stewart seemed to turn things around last weekend in Bristol. Could Busch be next?
The 2003 Fontana winner has five top 10 finishes in the last seven races, including a fifth last season. So, this weekend could be as good as any for that breakout performance.
He may be a risky choice, but a strong run by the No. 41 team could lead to some additional fantasy points.
Driver #5: Kasey Kahne
Fontana stats: 1 win; 4 top 5s; 10 top 10s; average finish: 14.5
For our final driver this weekend we head back to the Hendrick Motorsports. While Dale Earnhardt Jr. and Jeff Gordon have led the HMS charge to start the season, Kasey Kahne has been the slowest to start.
Now, a slow start at Hendrick would be a great start for many other drivers. Kahne had a disappointing outing at Daytona (31st), but has finishes of 11th or better in the last three events. With an average finish of 14.5 and currently sits 11th in points headed to this weekend's race at Auto Club Speedway.
The 2006 winner has one top 5, three top 10s and four finishes of 14th or better in the last four events. He may not be a serious threat for the win, but another top 10 run would mean a strong day on the fantasy side of things.
Again, these are simply suggestions, as there are plenty of other top picks out there for your team. Kyle Busch is sure to be a threat for the win, but as mentioned last weekend, by planning ahead there are some other strong tracks for him before the 13-race cut off at Dover in June. 
Do your research, pick your team wisely, and best of luck during this weekend's race. 
If you're looking for more advice as to who to pick for your roster, check out this week's 'Let it Ride' segment from NASCAR Race Hub. 
---