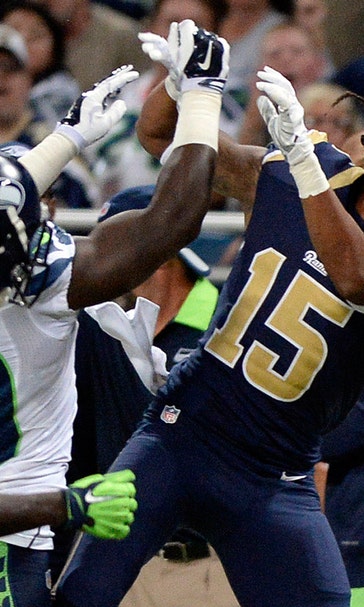 Former Mets prospect Marquez carving out niche with Rams
October 28, 2015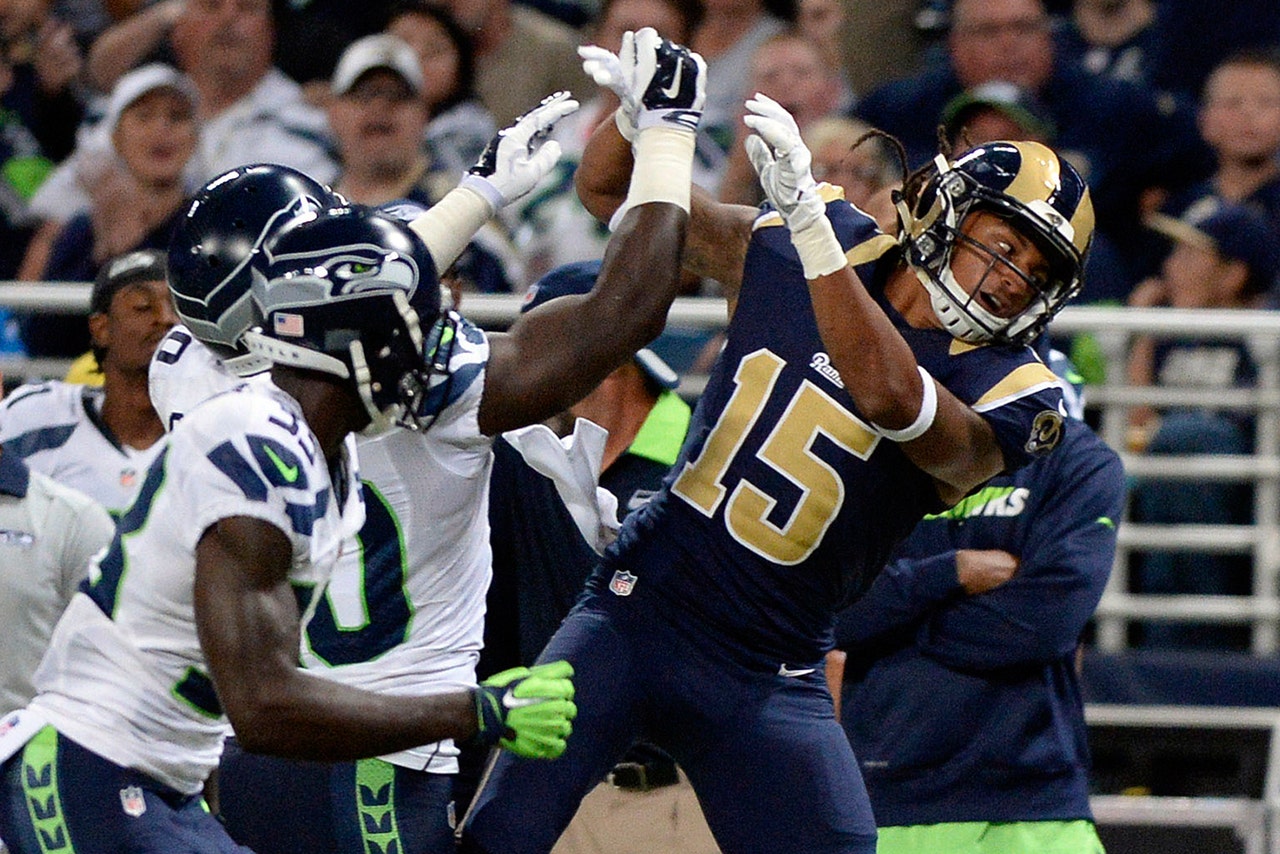 ST. LOUIS -- These days, Bradley Marquez is carving out a niche on special teams with the St. Louis Rams. There's no looking back on what might have happened with his shot at climbing the New York Mets system, although he did watch all 14 innings of Game 1 of the World Series.
"I'm definitely paying attention, and keeping up with them as much as I can," Marquez said after practice Wednesday. "It's a special time for the organization and I know some of the guys on the team and it's fun to watch."
The 22-year-old Marquez was an outfielder at rookie league Kingsport, Tenn., for parts of two seasons before deciding to concentrate on football. The Mets drafted him in the 16th round in 2011 and he was teammates with lefty Steven Matz, who'll start Game 4, at rookie-league Kingsport, Tenn., in 2012.
Closer Jeurys Familia, shortstop Ruben Tejada and outfielder Hansel Robles all were temporary teammates while rehabbing from injuries at extended spring training.
Marquez is under contract with the Mets through 2018 should he decide to go back to baseball, but right now, he said several times, he's 100 percent Rams. He is, however, just a bit jealous.
"You always think, `Oh man, it would be awesome if I was there,'" Marquez said. "But everything happens for a reason. Those guys deserve it, it's been a long time coming."
Matz was on the fast track, a second-round pick in 2009 coming off an injury, when he played with Marquez.
"He was where I was, and then he just took off," Marquez said. "Everybody expected it. That guy can bring it."
Marquez signed with the Mets out of Odessa (Texas) High. He forfeited $250,000 of his $325,000 signing bonus by not choosing to play baseball full-time by mid-September 2013 and electing to concentrate on football at Texas Tech.
In 36 minor league games, he batted .254 with a homer and five doubles. He got the Rams' attention by catching 65 passes and leading the Big 12 with 10 receiving TDs as a senior.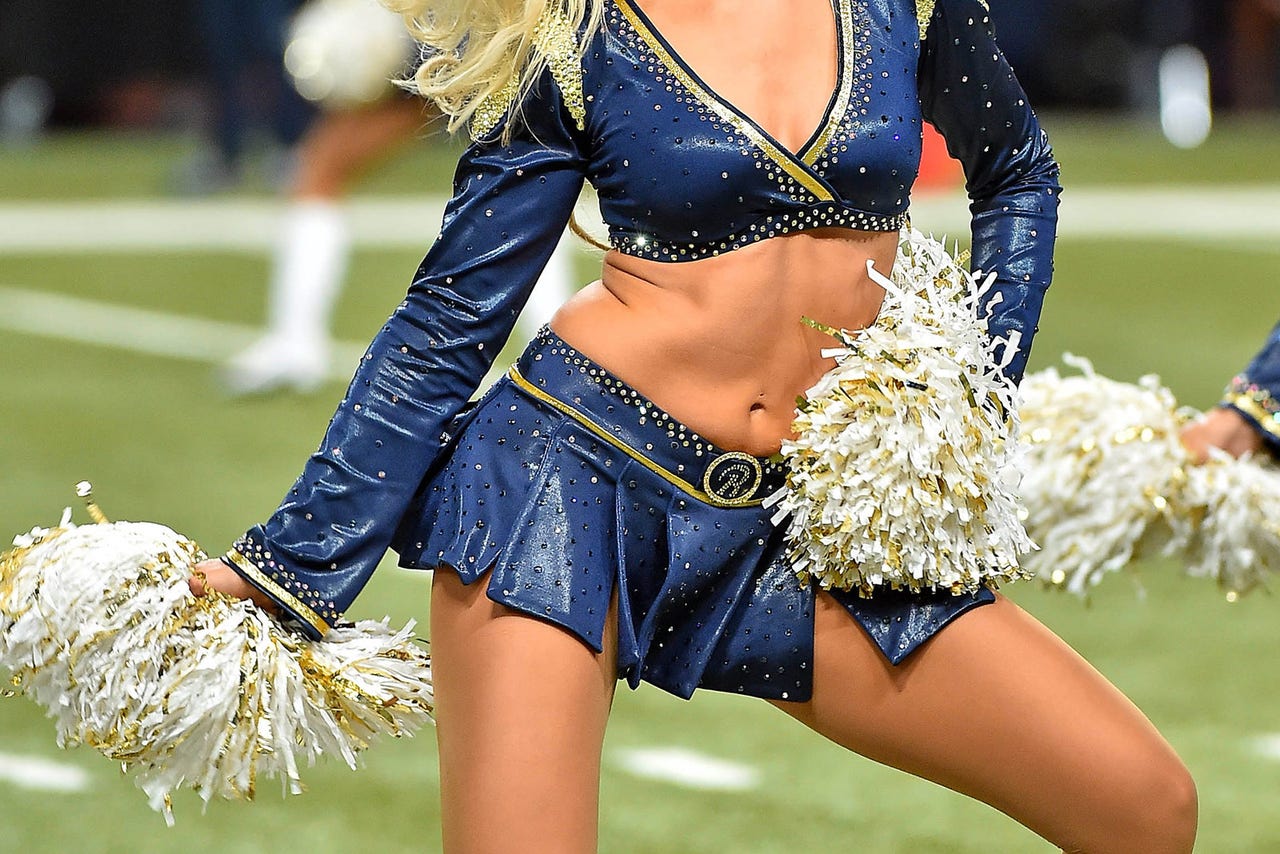 Lookin' good! Flip through our photo album of NFL cheerleaders. 
"He's come in and does not resemble a rookie," coach Jeff Fisher said. "Bradley understands everything that we're doing, so he's been real productive."
Marquez made an immediate impact, leaning on his outfield skills to make a fair catch on an unusual onside kick by the Seahawks in overtime that led to the winning drive in the Rams' opening victory over the defending NFC champions.
"Similar aspects, that's for sure -- track it, slide underneath it," he said. "They were just trying to catch us off-guard and thought we'd just get out of there."
In four straight games, Marquez had at least one special teams tackle, doing his part to help the Rams win the field position battle.
"He played professionally, that's the best of the best," said linebacker Daren Bates, a leader of the Rams special teams. "He just makes plays for us. He's Johnny on the spot every time."
On scout team work, Marquez has impersonated Larry Fitzgerald and Antonio Brown while trying to beat St. Louis cornerbacks Janoris Jenkins and Trumaine Johnson.
"I'm a rookie, I understand that," Marquez said. "These guys have a few years under their belt so I'm learning, and that's all I can ask for at this point."
Notes: Guard Rodger Saffold anticipates he'll be fully recovered from shoulder surgery in March or April. He opted for an arthroscopic procedure after doctors expressed concern about the stability. ... Safety T.J. McDonald (shoulder) was among six players who did not practice Wednesday. Also held out were defensive linemen Robert Quinn (knee), William Hayes (thigh), Nick Fairley (illness) and Chris Long (knee), and running back Tre Mason (ankle). Middle linebacker James Laurinaitis (elbow) and tight end Lance Kendricks (thumb) were full participants. Kendricks missed a game after undergoing surgery during the bye week.
---