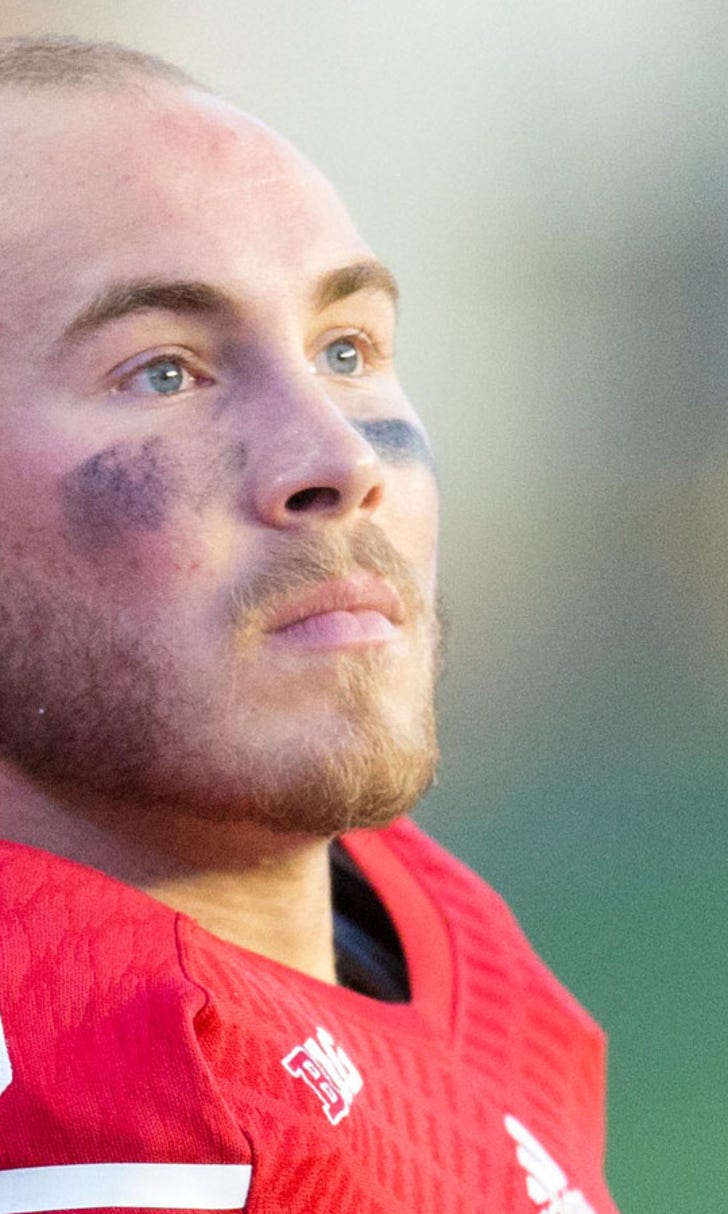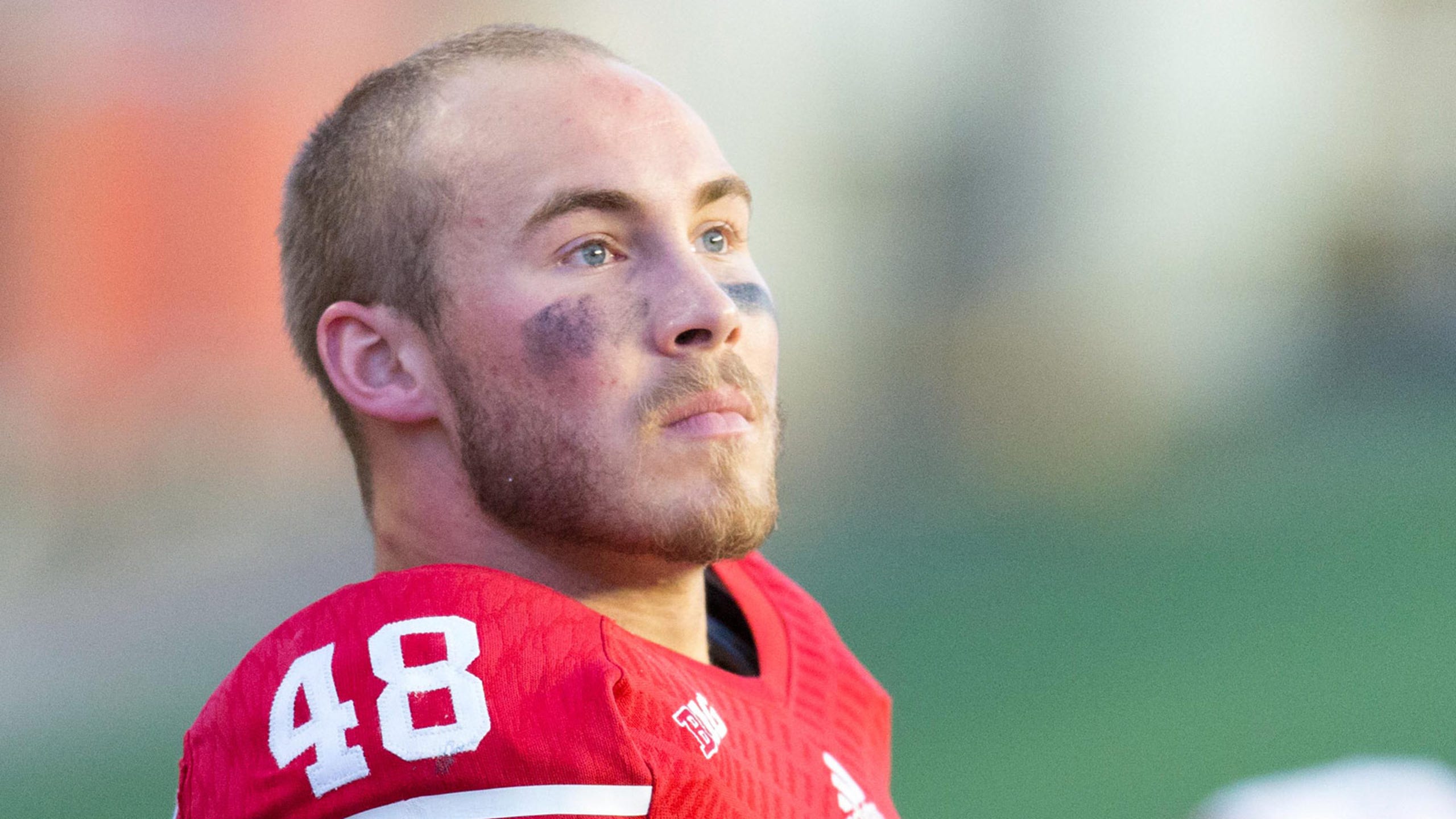 Former Badgers TE Pedersen: Chryst is 'magician'; excited by hiring
BY Dave Heller • December 18, 2014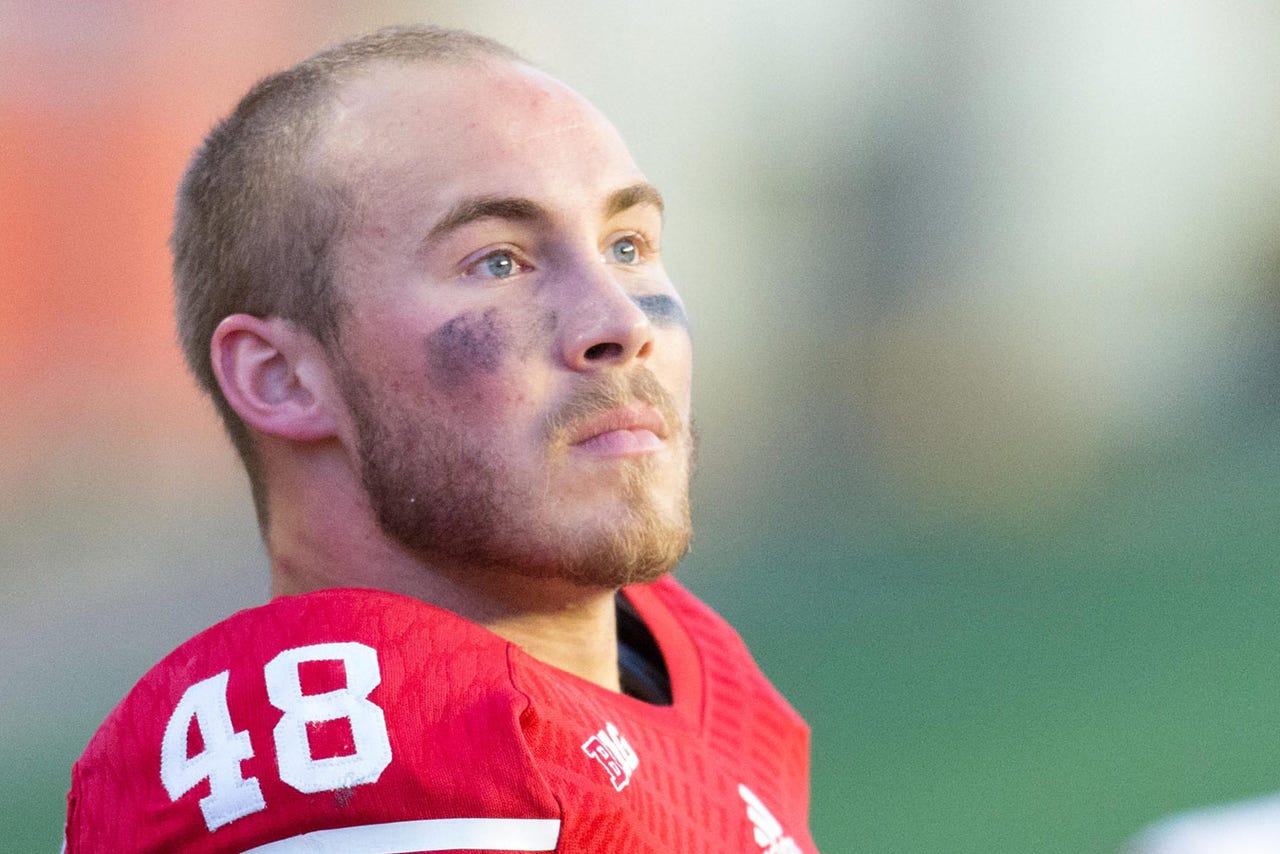 There are a couple of things I recently found out about former Wisconsin tight end Jake Pedersen. First, only his mom and girlfriend call him Jacob. Second, Paul Chryst helped recruit him.
It has been widely regarded by fans that Chryst did little recruiting during his time as Wisconsin's offensive coordinator. But Pedersen, who played under Chryst for three years including a redshirt season, dispelled that notion.
"Coach Chryst was actually the one who did my in-home visit with me," said Pedersen, who played at Wisconsin from 2010-13 and is hoping to land a futures contract after being in training camp with the Falcons and having several tryouts with NFL teams. "I talked with him on the phone every now and then. I don't want to say he was the lead recruiter on me, but he is the one that came up to my hometown, saw me and met with my family.
"I don't see coach Chryst as being the guy who is flying all over the country meeting with different recruits, but that's not normally what a head coach does. That's why you have assistants. He's definitely capable of calling recruits and doing in-home visits, which is what he did to me, which was great. We loved him. I think he'll do fine with it."
Pedersen said his lead recruiter was Joe Rudolph, who is reported to be potentially returning to Wisconsin to join Chryst's staff. Rudolph was the tight ends coach at Wisconsin from 2008-11 before joining Chryst at Pittsburgh where he coached running backs and tight ends and eventually was named assistant head coach/offensive coordinator. Rudolph was named interim coach of the Panthers for their Jan. 2 bowl game.
"He's a personable guy and he just comes off as a great coach," Pedersen said of Rudolph. "Unfortunately but fortunately I dealt with a lot of coaches in my time at Wisconsin and I saw each coach has something unique about them. With coach Rudolph he was personable, you got along great with him off the field but he demanded a certain respect you have in a coach, and that was the biggest thing for me.  I knew if I went there I'd be in good hand with the coach but also when you saw him off the field, in the facilities, he was going to stop and say hi, ask you how your family is going. That was the biggest thing for me. I just felt comfortable with him."
With Chryst the offensive coordinator, Pedersen posted 30 catches for 356 yards and eight touchdowns as a sophomore, when he was a semifinalist for the John Mackey Award. He would combine for seven touchdowns in his final two seasons at Wisconsin.
In 2011, Wisconsin had seven players, including Pedersen, who had 15 or more catches, including three  backs (Montee Ball, Bradie Ewing and James White).
"His system he does a lot of good stuff. He loves to use the tight end down in the red zone, he loves to go with the bigger guys," Pedersen explained. "He's really good at balancing it all around, which is probably why I didn't have as many catches. We also had some receivers who had great years that year. He loves passing-wise to get the ball into running backs hands, so it's all spread out. Teams can't focus on just one thing.  I look at my junior and senior years and basically teams were watching Jared (Abbrederis) and then they were basically watching me. And when teams can focus on that, maybe you still get your catches but they're going to have an eye on you especially when you get down in the red zone. Maybe that was because the year before I had those many catches, but I think he just does a great job of balancing it around and his offense is tailored to not having one player having all the catches. It's really a balanced attack."
Pedersen certainly wasn't the only tight end to prosper under Chryst, who ran Wisconsin's offense from 2005-11. During Chryst's time, Travis Beckum (2006 and 2007), Garrett Graham (2008) and Lance Kendricks (2010) led the team in receptions. And in the other years, Owen Daniels (22 catches, 4 TDs in 2005), Andy Crooks (19 catches, 4 TDs in 2006), Graham (30 catches, 4 TDs in 2007 and 51 catches, 7 TDs in 2009), Kendricks (29 catches, 3 TDs in 2009) and Pedersen all had an impact.
Specifically, Chryst loved to run the tight end screen and a play which had the tight end line up to the right and run a slant over the middle.
"I can't remember the name of that play now. When we beat No. 1 Ohio State when I had that catch in the fourth quarter that's what it was," Pedersen said. "There was like two different styles to that play. There was one where you just keep going, kind of angle towards the sideline, and another one where it sort of bent up the field.
"But he does a good job of creating plays for certain players. He's really good at studying film and seeing where holes are in the defense. Basically we'd go into every game with 5-10 plays tailored just at beating a certain look. He's a magician that way when it comes to offense and defense."
It is Chryst's attention to detail and molding of an offense which causes Pedersen to be confident of Chryst's ability as a head coach.
"I never played under him as a head coach and maybe he's completely different, but as an offensive coordinator the staff that they had as an offense --€" when coach Chryst, coach Rudolph and coach Bostad where they, they basically ran the offense," Pedersen said. "Coach Bielema didn't really interfere much at all. I just knew going into every game there was not a single look, a single personnel package, there was nothing that I didn't know 100 percent. When I into that game I was I knew that I was prepared as full as I could be. 
"If you can go in as a team and just know that there's nothing I'm going to see that's going to surprise me, that's what the biggest thing for me was. I think in going over from an offensive coordinator to a head coach and having the entire team clicking like that, heh, spells . . . a lot of victories."
Having recently left Wisconsin -- Pedersen's last season was Gary Andersen's first as head coach --€" he is perhaps tied into the program more than other alumni. And he likes what the future holds with Chryst in charge.
"(If) they can keep bringing in good recruits, which I expect them to, I think they're going to continue being a successful team. Coach Chryst and the staff he'll bring in will embody everything they're used to at Wisconsin," Pedersen said. "They'll run the pro style and have a physical defense. That's just coach Chryst and that's what he's always been about. I don't see them missing a beat at all. I see them kind of keep on going and hopefully get in the playoffs/championship in a few years.
"If I'm a normal fan I'm going to look at what are past players saying. Like when coach Andersen came in all his past players we're all like 'oh, great coach, congrats Wisconsin.' And so am I, he's a great coach, I enjoyed playing for him and he had success for us here.  And that's why I expect the same of coach Chryst. I played for him for three years and I know the caliber of coaches that he and the staff that I believe he'll bring in with him, how good they are. I'm excited for Wisconsin to say the least."
Follow Dave Heller on Twitter
---