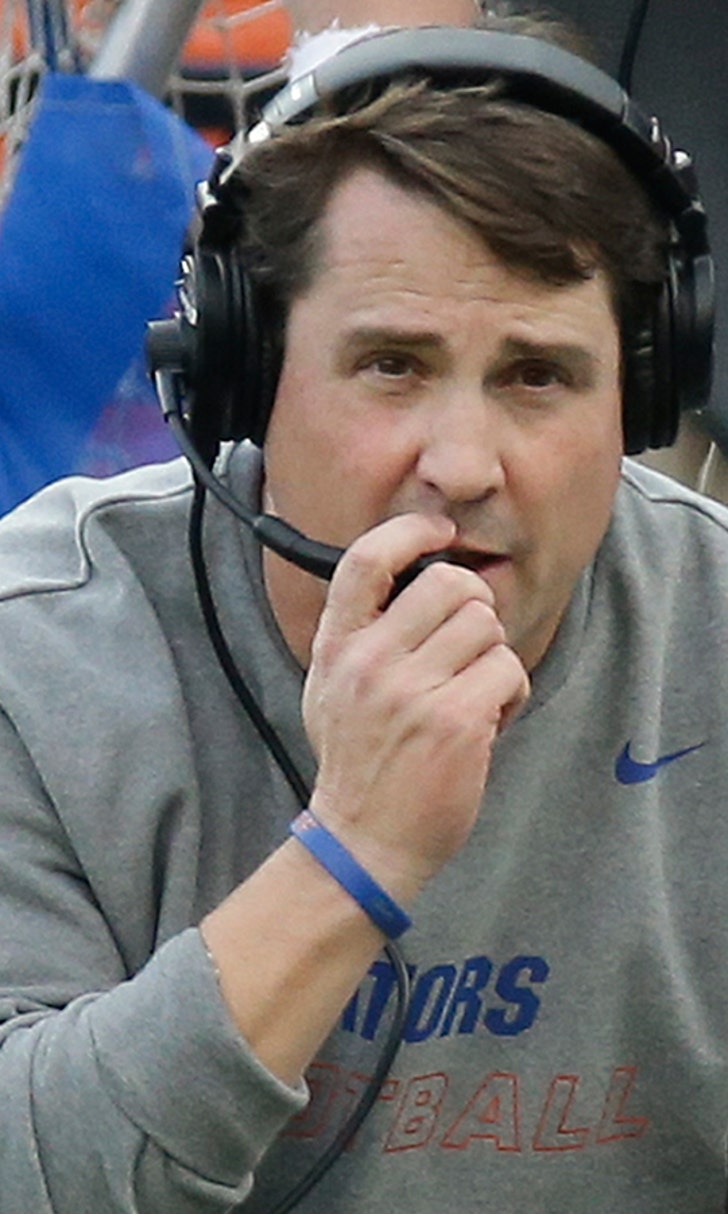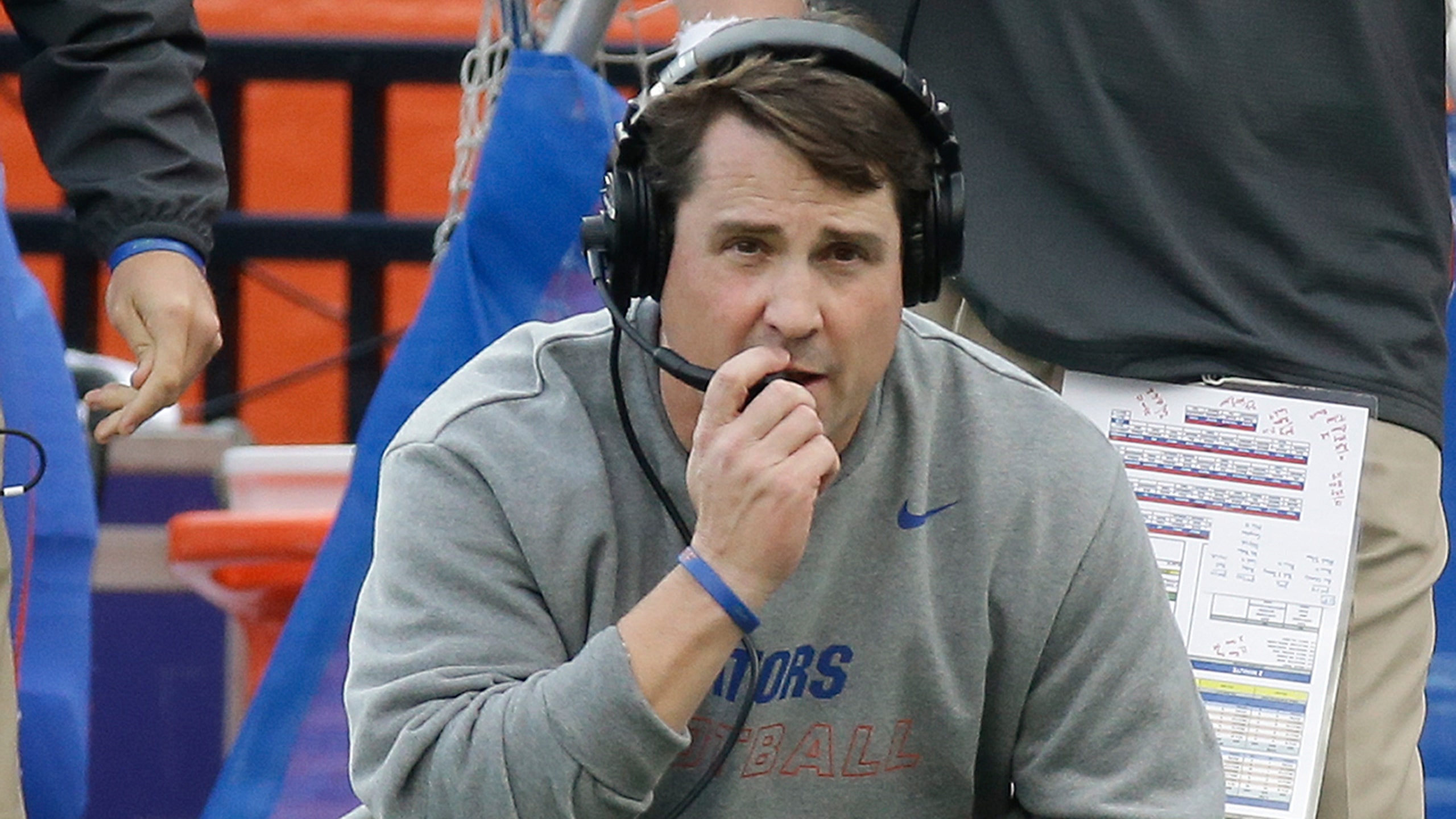 For Will Muschamp, integrity was there but wins were lacking
BY foxsports • November 17, 2014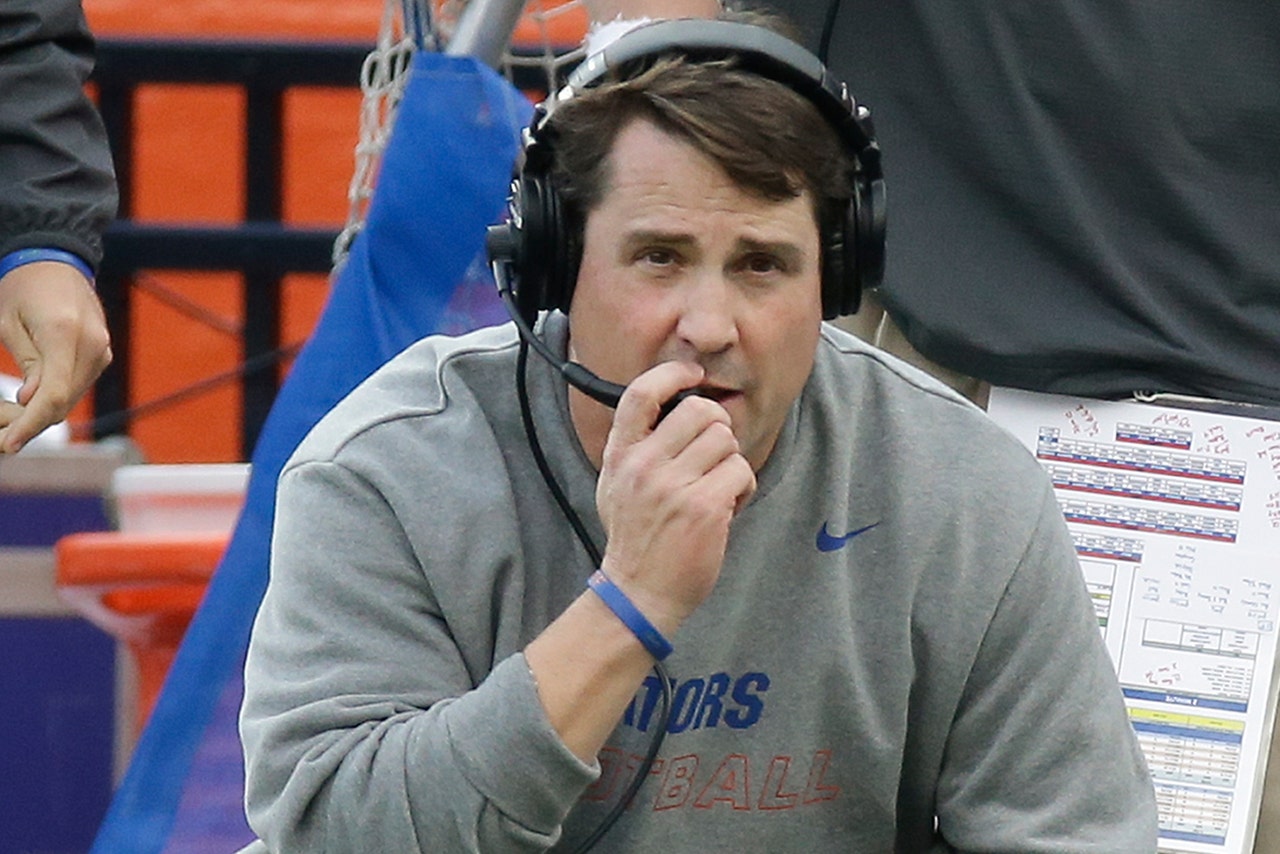 GAINESVILLE, Fla. -- Will Muschamp did not win enough games to keep his job as head football coach at the University of Florida, but he certainly won some admirers with the way he handled himself Monday during the school's first news conference since announcing less than 24 hours earlier that he would not return to the Gators sidelines for the 2015 season.
After President Bernie Machen and Athletic Director Jeremy Foley, both decked in suits, praised the coach for his efforts and integrity over the last four seasons, Muschamp stepped to the podium in a Gators sweatshirt.
"I guess I'm underdressed for the occasion," he said.
The ensuing 15 minutes were anything but funereal.
Muschamp, 27-20 over his four seasons with six home losses over the last eight games, took full accountability for the program's inability to compete to the standard set by Steve Spurrier and Urban Meyer -- with their combined eight Southeastern Conference title and three national championships -- over the past quarter-century.
"You got to win games," said Muschamp, whose team collapsed Saturday behind a pair of blocked kicks in the final 3-plus minutes in blowing a late seven-point lead in falling 23-20 in overtime to Spurrier and South Carolina at The Swamp. "Very disappointed and frustrated that did not happen. Certainly, we had our opportunities this year, keeping a healthy roster and having the opportunity to win football games, and we didn't get it done."
Those words echoed the ones pushed out in statements Sunday afternoon when UF announced Muschamp would step down after the final two regular-season games; the home finale against Eastern Kentucky Saturday and season-ender Nov. 29 at rival Florida State.
The Gators need to win one of those two games to gain eligibility for a bowl game, but an "interim" head coach from Muschamp's assistants staff will take over the team if Florida ventures into the postseason.
Foley, meanwhile, said the search for the next UF coach would start immediately and have no deadline. He added, though, that a natural timetable would have a new coach in place by Christmas.
He also said UF's next coach would have succcess on the offensive side of the ball, an element of excitement that's been missing from the Gators since Tim Tebow played his final game in 2009. Foley, though, also placed a premium on hiring a coach with a high level of character.
Like he did the last time.
"Our mission statement says, 'A championship experience with integrity,' and that is paramount to us as we move forward. The guy you just saw up here epitomized integrity, without question," said Foley (pictured left) "We would obviously like an individual that's been successful on the offensive side of the ball. Obviously, that's what the Gator Nation wants and we see that."
Muschamp thanked Machen for standing behind him, thanked Foley for his support and friendship, talked a little bit about the upcoming Senior Day game against EKU, then opened the floor for questions. The first focused on any regrets he might have.
In hindsight, of course there were.
"It's frustrating to see guys stand there and say, 'I wouldn't have changed anything.' Well, hell, you'd have gotten fired again," Muschamp said. "There are things you go back and look at in your tenure -- whether you're an administrator, a coach, a CEO of a business -- [and] you would have done somethings differently. But I always look at why you made the decision at the time."
On that front, Muschamp may one day look back and second-guess how he approached his first head-coaching post from the offensive side of the ball. In a place with fans used to fireworks, the Gators never cut it loose; not under any of Muschamp's three offensive coordinators.
Sometimes it worked, such as that 11-2 season in 2012 that featured a great running game, outstanding kicker and a defense stockpiled with nine players currently in the NFL. It ended with a Bowl Championship Series berth to the Sugar Bowl.
The other times, it did not work.
A telling (and updated) statistic: Since Muschamp's initial 2011 season, the Florida defense currently ranks No. 7 in the nation in yards allowed per game over the last four years (304 per game). During that same time, the Florida offenses rank a combined 109th of the nation's 124 programs over those four years (just 335 yards per game).
"You go back to our second year and having a new starter [Jeff Driskel] at quarterback and you play to your strengths as a coach. It isn't always pretty, but we did a damn good job coaching," Muschamp said. "We could never get on track as far as those [offensive] things were concerned. Again, I'm not going to get into a public debate about what we could have, would have or should have done. At the end of the day, we weren't productive offensively and that hurt us."
Muschamp and the UF staff met with the players Sunday and talked about focusing on finishing the season strong.
"He said a lot of things, but basically [that] this is life and this is what happens when you don't produce and that's the bottom line," senior center Max Garcia said. "You can try as much as you want to, but if you don't produce, then you have to move in a different direction and you have to go somewhere else. You have to find another answer. That was something I would say stuck with me as I move on in my career with whatever I do."
Muschamp, 44, is two weeks from doing the same. He'll exit, as Machen, whose tenure as UF president ends in January, reminded everyone, having cleaned up the image of a program that under Meyer made far too many headlines away from the football field.
The team's composite grade-point average last year was the highest in the history of the school; the program's Academic Progress Rate 10 points higher than the national average.
"Never before have I worked with a coach in any sport over three different universities who has been more supportive of the university mission and what we're trying to accomplish," said Machen (pictured above). "In the end, you can say that someone who has to leave has made a positive contribution."
The GPA and APR numbers were good, but ultimately it came down to the SEC numbers: 17 wins, 15 losses.
Muschamp, though, had some words regarding his predecessor.
"Don't let that new guy tell you he doesn't have any good players," Muschamp said. "I'll tell you right now, they've got some good football players in that locker room."
---