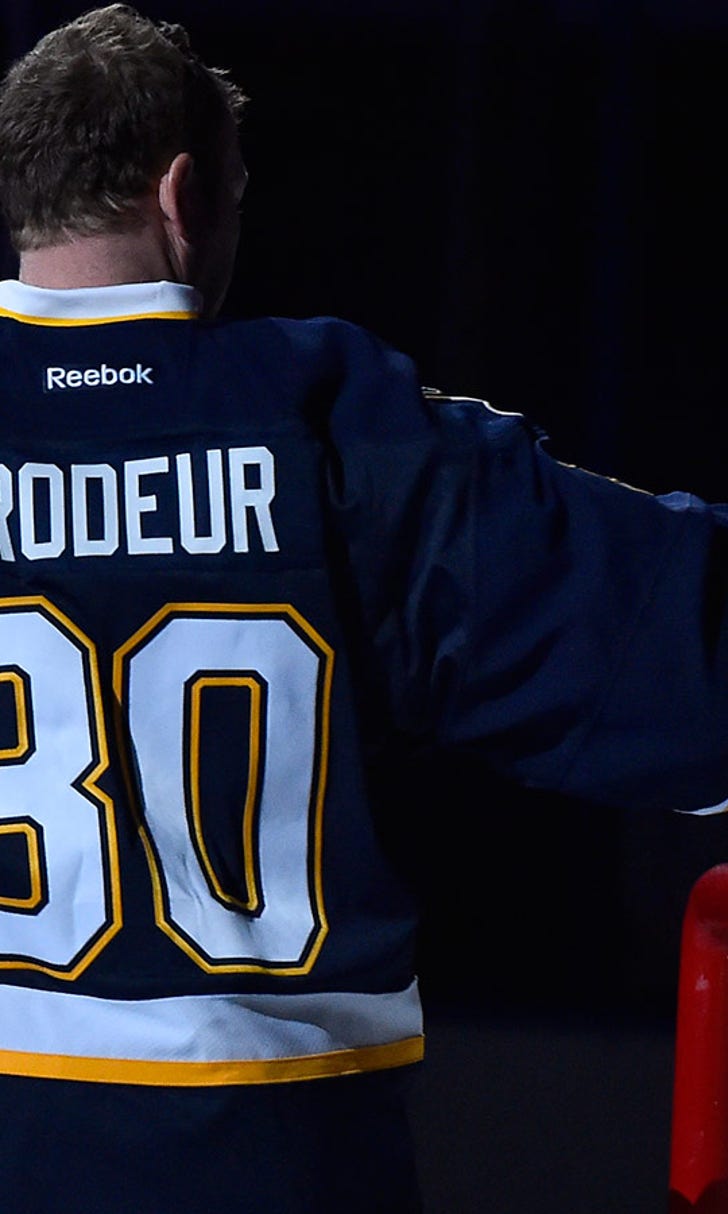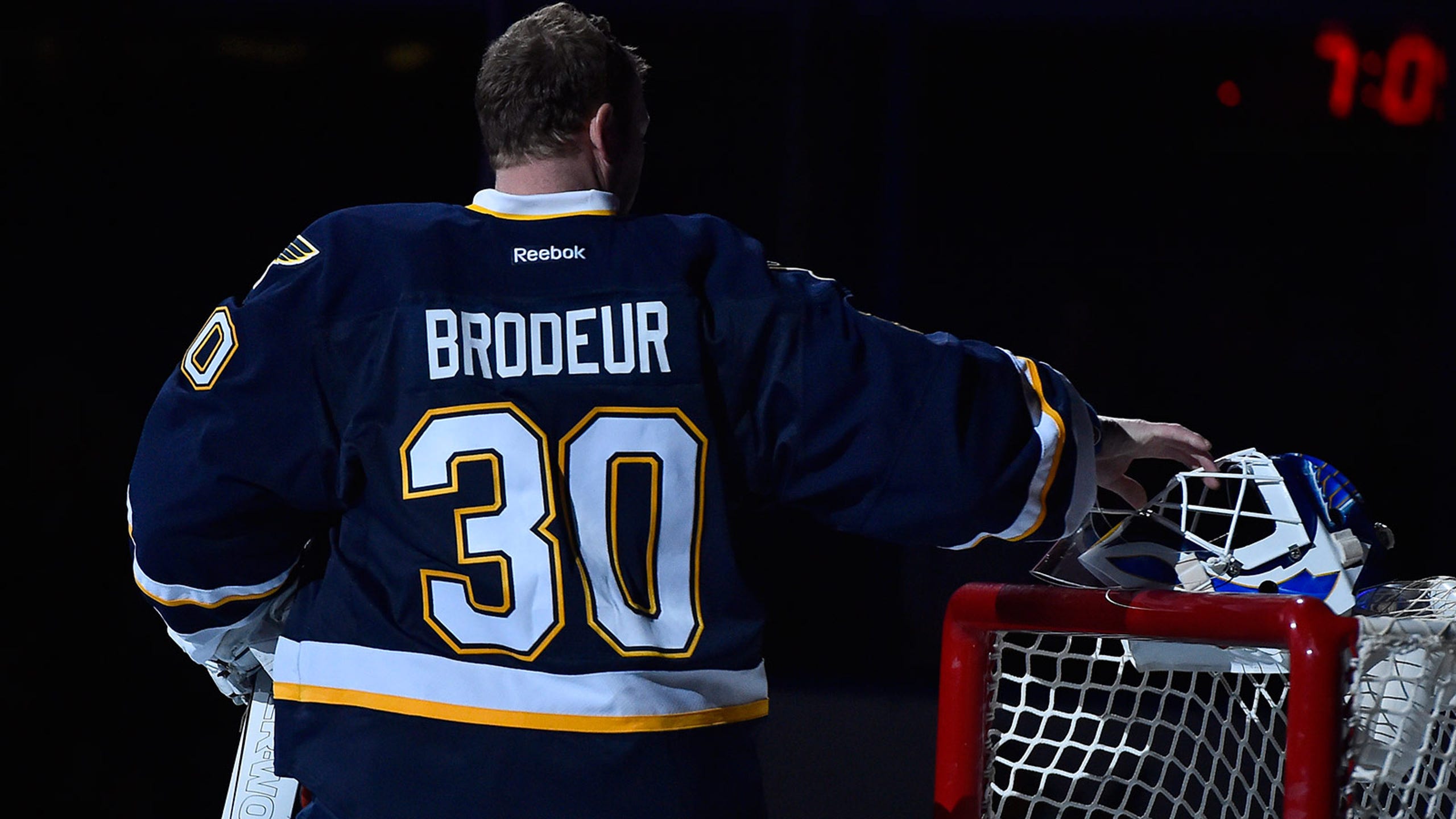 For Blues' Allen, having Brodeur as a mentor is as good as it gets
BY foxsports • December 9, 2014
ST. LOUIS -- Few young hockey players get a chance to compete against their idols who they admired while growing up and learning the game.
Even fewer get the chance to be teammates and to some degree compete for playing time with their idols, an opportunity that has suddenly presented itself to Blues rookie goaltender Jake Allen.
The New Jersey Devils selected Martin Brodeur with the 20th pick of the 1990 NHL Entry Draft on June 16, less than two months before Allen was born in Fredericton, Canada. Brodeur won the Calder Award for the league's top rookie and carried the Devils to their first of three Stanley Cups before Allen's fourth birthday, so it was only natural Allen and his fellow goaltenders all looked up to the Montreal native.
"He's a winner," Allen says. "He's a competitor and he's been known for that his whole career, so it's pretty impressive to watch. He's got a different style than most of us nowadays, but that's the way he plays and he plays very well with it."
It appeared that career might be over when the Devils declined to bring Brodeur back for the 2014-15 season, while St. Louis made it clear Allen would have a full-time spot on the roster. But an injury to Brian Elliott in November wasn't part of the plan, and it left Allen as the franchise's only goalie with any NHL experience. General manager Doug Armstrong and Ken Hitchcock acted quickly to bring in Brodeur, whom they expect to contribute well beyond his already-impressive performance on the ice.
"He's outstanding for us in the locker room, so I think he's really helping (Elliott) and Jake and I think he's really helping us as coaches," Hitchcock says. "I think the tradeoff down the line with the players is going to be very significant because he's a winner, and you can't have enough of those guys in the locker room."
Between road trips to Chicago, Nashville and New York since Brodeur officially signed with St. Louis last Tuesday, he hasn't had much time to sit down and talk with the Blues' two goaltenders. Allen says he's looking forward to the opportunity, although he's learning even more just by watching the future Hall of Famer on the ice.
Brodeur has been out there more often than anyone expected, playing eight of the last nine periods thanks to Allen's slow start last Saturday in New York, when the Islanders took a 3-0 lead into the first intermission. Poor defense made it a particularly difficult day, and he compounded those problems when he gave up an easy rebound goal in the final minute.
"I don't have much to fix, just one of those games," says Allen, who will return to the net for a rematch with the visiting Islanders on Thursday night at 7 p.m. on FOX Sports Midwest. "I've worked hard the last two days, but I think it was just one of those games. Pucks are going to find a way to go in the net and I didn't feel bad at all."
It certainly stands out as an anomaly for the 24-year-old who recorded back-to-back shutouts earlier this season, briefly vaulting him to the top of the league in save percentage and goals-against average. Mastering consistency will be the next step in Allen's progression as a goaltender, and it's hard to imagine a better mentor than the NHL's all-time leader in wins, shutouts and games played.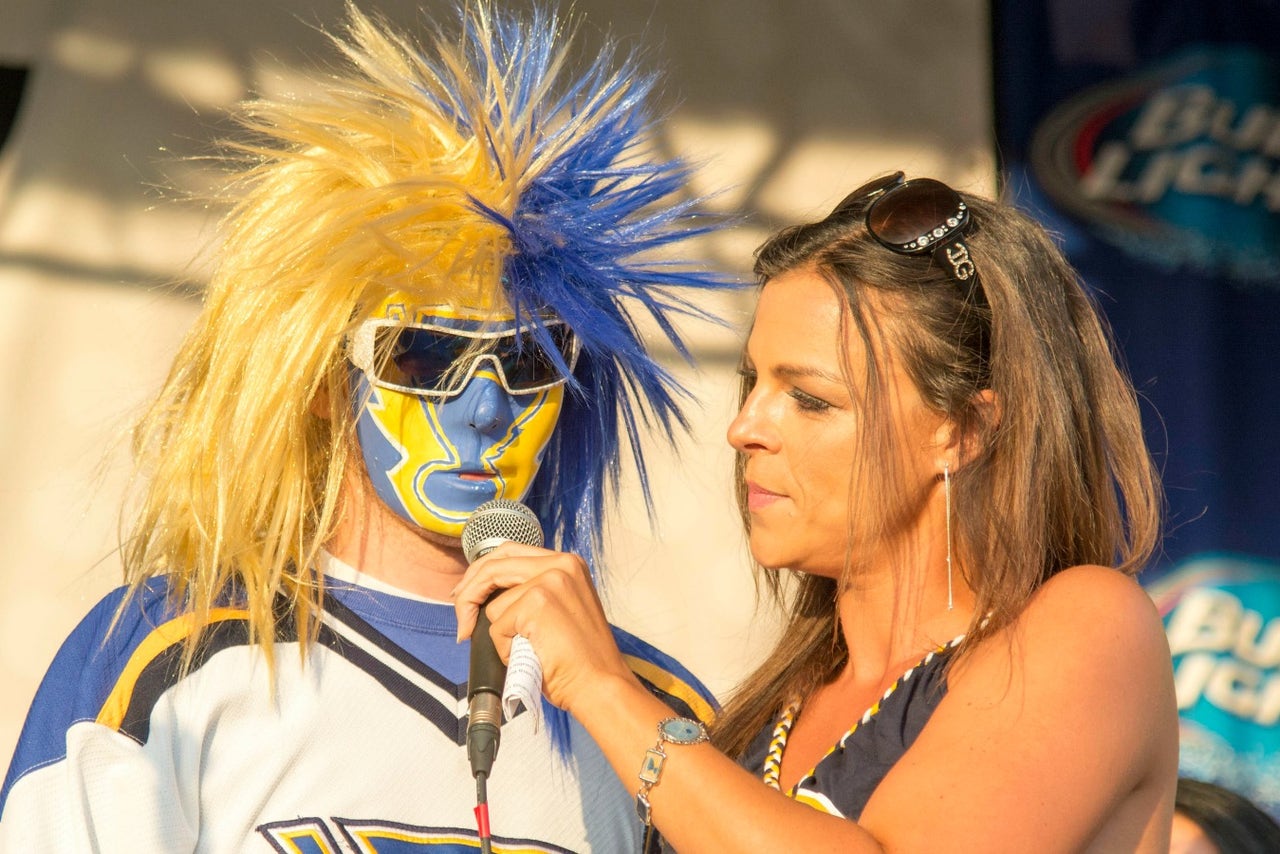 LET'S GO BLUES: Check out these photos of the fans, ice girls and others who support the St. Louis Blues all season long.
Brodeur recognizes the importance of providing a positive influence for Allen, whose athleticism and awareness make him capable of coming out to distribute the puck in ways similar to his veteran teammate. The two Canadians may have different styles, but both have shown a propensity for spectacular, highlight-reel saves.
"He's the goalie of the future here and any way I can help, I will do it," Brodeur says. "I'm not here to disturb anything. I just want to help."
Nonetheless, his success has already cut into the playing time of Allen, who has lost three of his last six full games. Of course, the rookie appreciates Brodeur's efforts and says winning remains paramount, but he's not afraid to admit his desire to play every game.
That's the kind of competitive nature Hitchcock should want from all of his players, even if he knows Allen's not quite ready for that responsibility. Hitchcock and Armstrong both made it clear last week this is still Elliott and Allen's team, meaning Brodeur would be just a bridge to fill the gap caused by the unfortunate injury.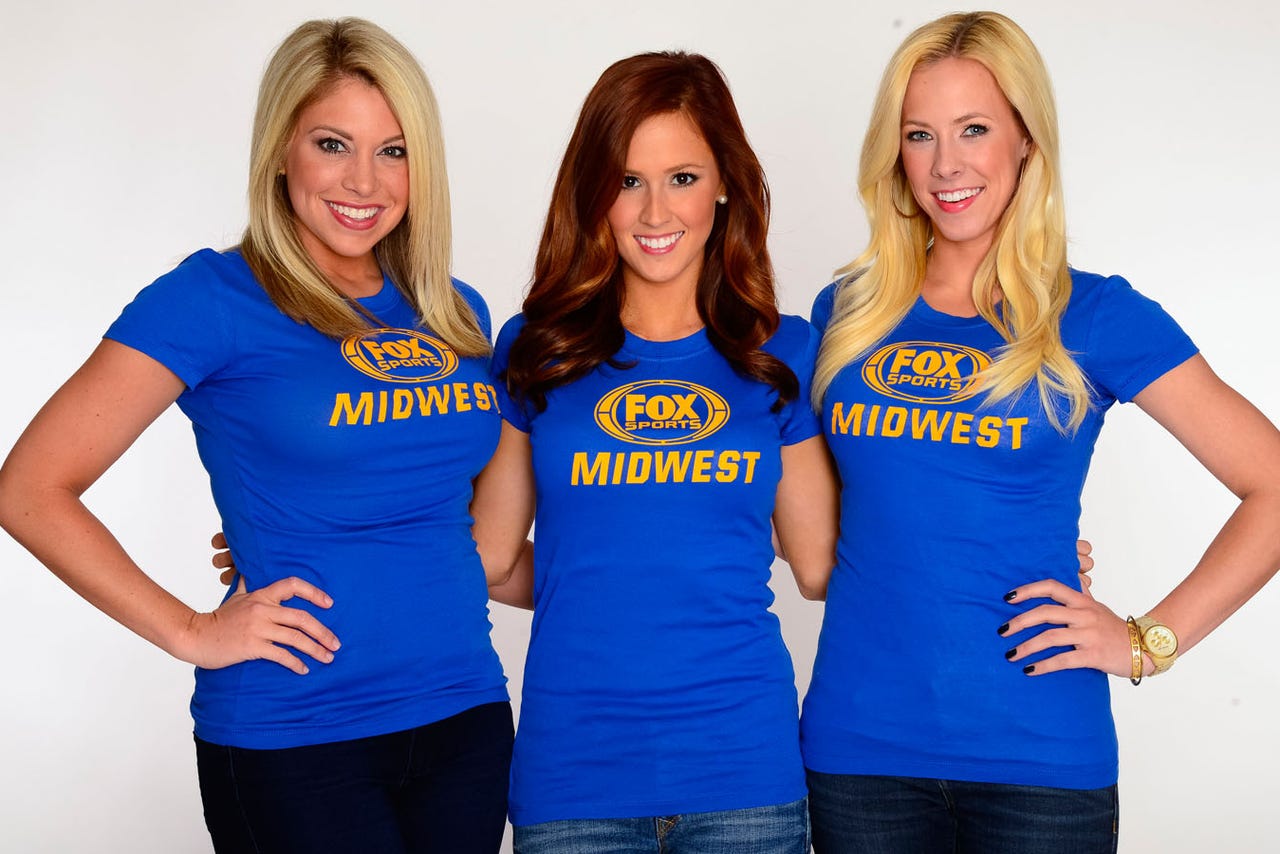 FOX SPORTS MIDWEST GIRLS: Read their bios, check out their upcoming appearances and view their photo galleries and videos.
Although Elliott has returned to the ice and skated again Tuesday, it doesn't appear his knee will allow him to come back anytime soon. If the recent far-too-small sample of Brodeur's success and Allen's struggles becomes a trend, then the Blues might have an interesting decision to make.
Until then, though, Brodeur's presence offers Allen a unique chance to learn from the goaltender he always dreamed of emulating.
"He's a big part of our team right now and that experience and knowledge, you can't pass that up," Allen says. "(He's) just another teammate right now and whenever the season's over, I'll look back on it and it'll be pretty cool."
You can follow Luke Thompson on Twitter at @FS_LukeT or email him at lukegthompson87@gmail.com.
---