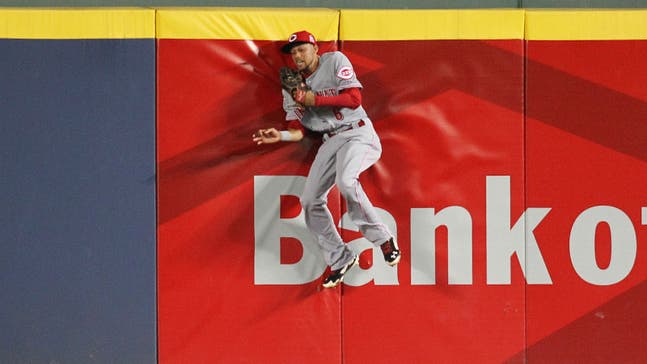 Foltynewicz wins 1st career start as Braves beat Reds 4-3
Published
May. 1, 2015 10:53 p.m. ET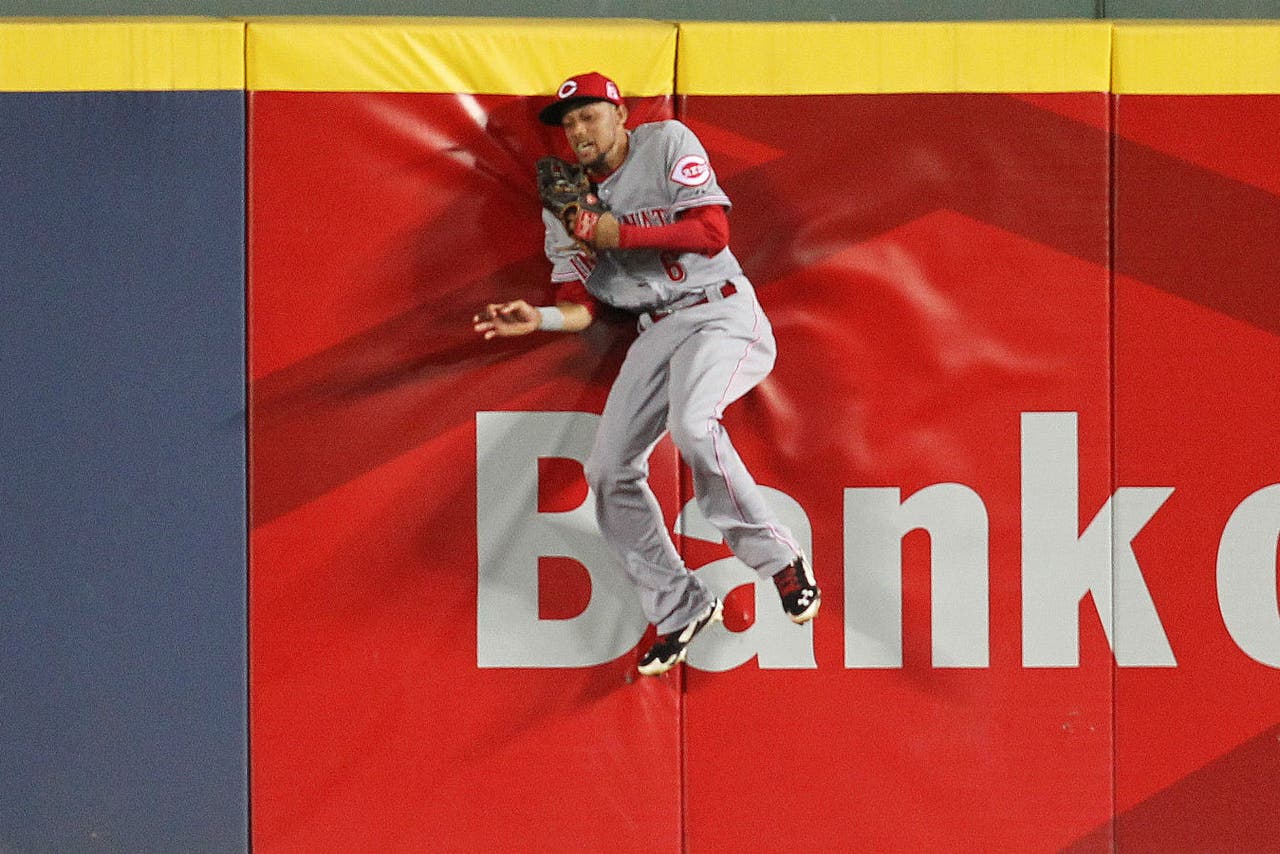 ATLANTA (AP) -- Mike Foltynewicz won his first career start and drove in two runs with his first career hit to help the Atlanta Braves beat the Cincinnati Reds 4-3 on Friday night.
Kelly Johnson hit a two-run homer in the fifth inning for a 4-3 lead, Atlanta's first of the game, and the Braves snapped a three-game losing streak. Atlanta also won for the third time in 11 games.
Foltynewicz (1-0), recalled earlier in the day from Triple-A Gwinnett, settled down after a rough, 28-pitch first inning. The right-hander allowed six hits, three walks and three runs -- two earned -- with two strikeouts in five innings.
Anthony DeSclafani (2-2) had his worst outing in five starts for the Reds, allowing four hits, four runs and five walks with five strikeouts in five innings. DeSclafani began the game with just six walks allowed in 26 innings.
The Reds had won three of four.
Foltynewicz struggled to hold runners, giving up five stolen bases, and seemed to be having a tough time with his location in the first two innings. He trailed 2-0 in the first on Brandon Phillips' two-run single, but the right-hander escaped further trouble when he got Marlon Byrd to hit a fly ball to near the left-field wall with runners on second and third.
Phillips was the catalyst as the Reds took a 3-0 lead in the fourth. Returning to the lineup after missing Thursday's game with sickness, Phillips singled, stole second, advanced to third on a passed ball and scored on DeSclafani's sacrifice fly.
Foltynewicz, acquired in the January trade that sent slugger Evan Gattis to Houston, doubled into the gap in left-center to cut the lead to 3-2 in the bottom of the fourth.
Cody Martin, Luis Avilan and Jim Johnson combined to allow one hit and three strikeouts in the sixth, seventh and eighth.
Closer Jason Grilli earned his eighth save in nine chances. Grilli faced four batters in the ninth, striking out Marlon Byrd, giving up a single to Brayan Pena, retiring pinch-hitter Devin Mesoraco on fly and Billy Hamilton on a grounder.
TRAINER'S ROOM
Reds: The team announced that RHP Homer Bailey (elbow) will undergo Tommy John surgery and isn't likely to return until the second month of next season. Bailey opened the season on the disabled list. After his second start, Bailey felt soreness in the elbow, and an MRI showed a torn ulnar collateral ligament.
Braves: 3B Chris Johnson (left hand) is wearing a splint after an MRI revealed three bone bruises and an old fracture he wasn't aware of. Johnson is expected to miss between three and six weeks.
UP NEXT
Reds: Jason Marquis (2-1) is 4-5 with a 6.95 ERA in 10 career starts against Atlanta, the team that drafted him 35th overall in 1996.
Braves: Eric Stults (1-1) has made five appearances with two starts against Cincinnati, going 1-1 with a 2.08 ERA.
---