Florida Panthers at Washington Capitals game preview
BY The Sports Xchange • April 9, 2017
TV: FOX Sports Florida
TIME: 7 p.m.
CAN'T GET TO A TV? WATCH IT LIVE ON FOX SPORTS GO

WASHINGTON -- The Washington Capitals are looking to maintain their momentum as they again enter the playoffs with great expectations.



The Florida Panthers are just looking to end a disappointing season on a high note.

Washington (55-18-8), which clinched its second straight Presidents' Trophy on Wednesday, hosts Florida (34-36-11) in the season finale for both teams Sunday night at Verizon Center. With a win, the Capitals would match their record from last season and reach 120 points for the third time.

In 2015-16, the Capitals clinched early, didn't play their best hockey down the stretch and lost to eventual Stanley Cup-winning Pittsburgh Penguins in the second round.

This time, they are rolling into the postseason.

The Capitals closed out their road schedule Saturday by beating the Boston Bruins 3-1 behind goals by Marcus Johansson, Justin Williams and Kevin Shattenkirk. Backup goaltender Philipp Grubauer made 21 saves.

"Obviously we were not playing for any position or anything. We were just trying to play the right way," Washington coach Barry Trotz said after the game. "I just thought we were real professional today with our approach."

The Capitals beat the Bruins for the ninth straight time, completing their third straight season series sweep. Washington has won four straight and 10 of its last 11 overall, and will play Toronto or Boston in the first round.

Washington is the second team in NHL history to register 55 or more wins in consecutive seasons, joining the Montreal Canadiens (1975-76, 1976-77, 1977-78).

Shattenkirk said the Capitals do have something to play for Sunday night.

"We have a (playoff) game later on in the week that we have to get ready for. We don't want to have any sort of bad feeling in our locker room going into our first playoff game," he told the team's website. "So we want to make sure that we're approaching that like it's a meaningful game, like there is something at stake. It can be hard at times for sure, but we don't expect (the Panthers) to just roll over and give us a win."

The Panthers certainly didn't roll over in their home finale Sunday night. James Reimer made 30 saves and Jonathan Huberdeau scored twice as the Panthers ended a six-game losing streak with a 3-0 victory over the Buffalo Sabres.

"We'd lost something like six in a row. It was nice to give something to our fans," Huberdeau said. "It was nice to see a lot of people in the stands tonight for our last game. We wanted to show them that we're going to have a good summer and be ready to go next year."

Florida, which had lost 16 of its past 21 before Saturday's win, said goodbye to winger Shawn Thornton, who retired after playing in his 705th NHL game.

The 23-year-old Huberdeau, who missed 51 games this season after injuring his Achilles tendon in a preseason game, has eight goals and 16 assists.

"Jonathan played great. He's going to be an unbelievable player here for an awful long time," interim head coach Tom Rowe said. "The way he can handle the puck and defend guys off when they try to check him is real impressive. Next year, the fans have a lot to look forward to. We've got a lot of good young kids coming."

Rowe's last chance to coach Huberdeau is likely Sunday night as published reports say he won't be retained. Rowe is 23-27-10 since taking over for Gerard Gallant (11-9-1). After winning the Atlantic Division a year ago, the disappointing Panthers have 79 points with one game remaining.

Washington won the first two games against Florida by identical 4-2 scores.

T.J. Oshie and Alex Ovechkin are tied for the Washington team lead with 33 goals apiece. Ovechkin led the team in goals every year since entering the league.

He has feasted on the Panthers in his career, netting 35 goals and 38 assists in 56 games. Nicklas Backstrom has 10 goals and 36 assists in 44 games versus Florida.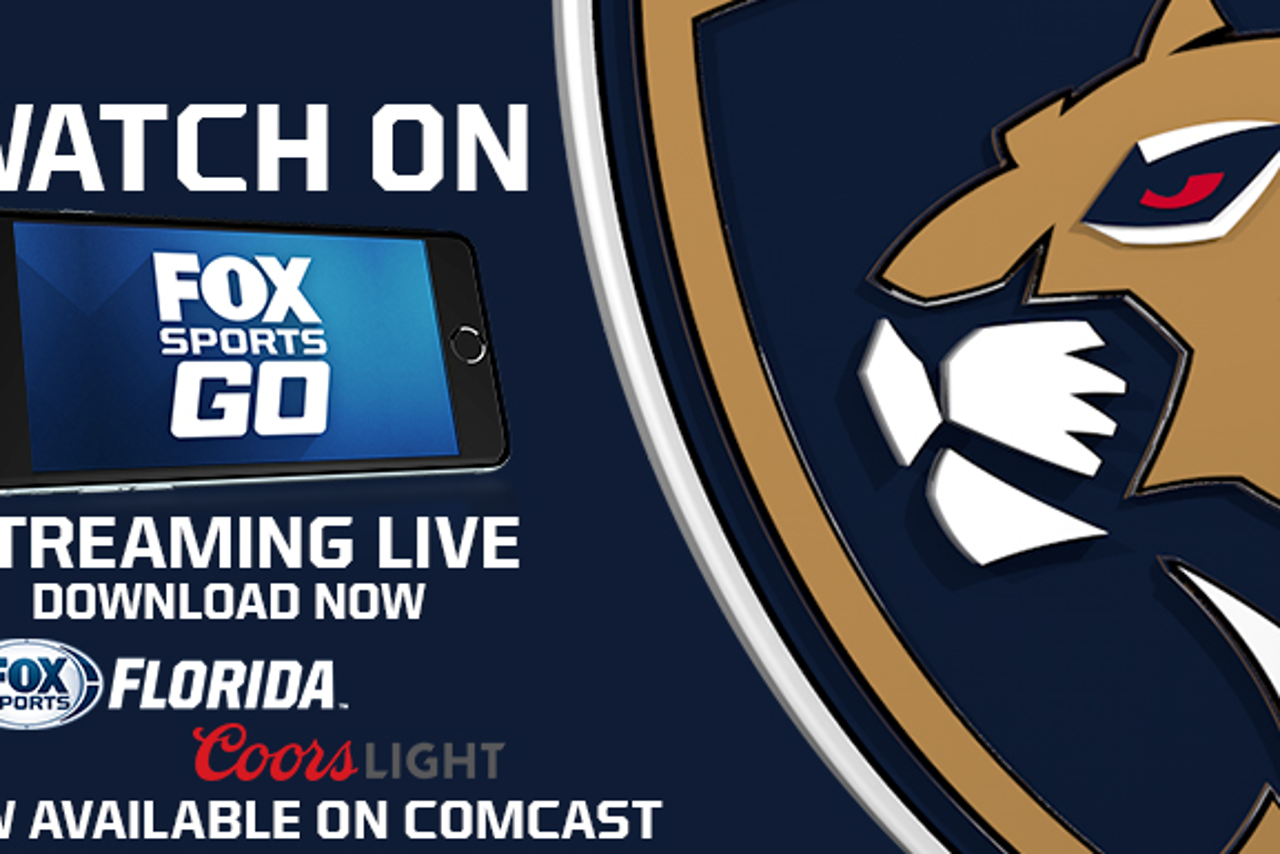 ---