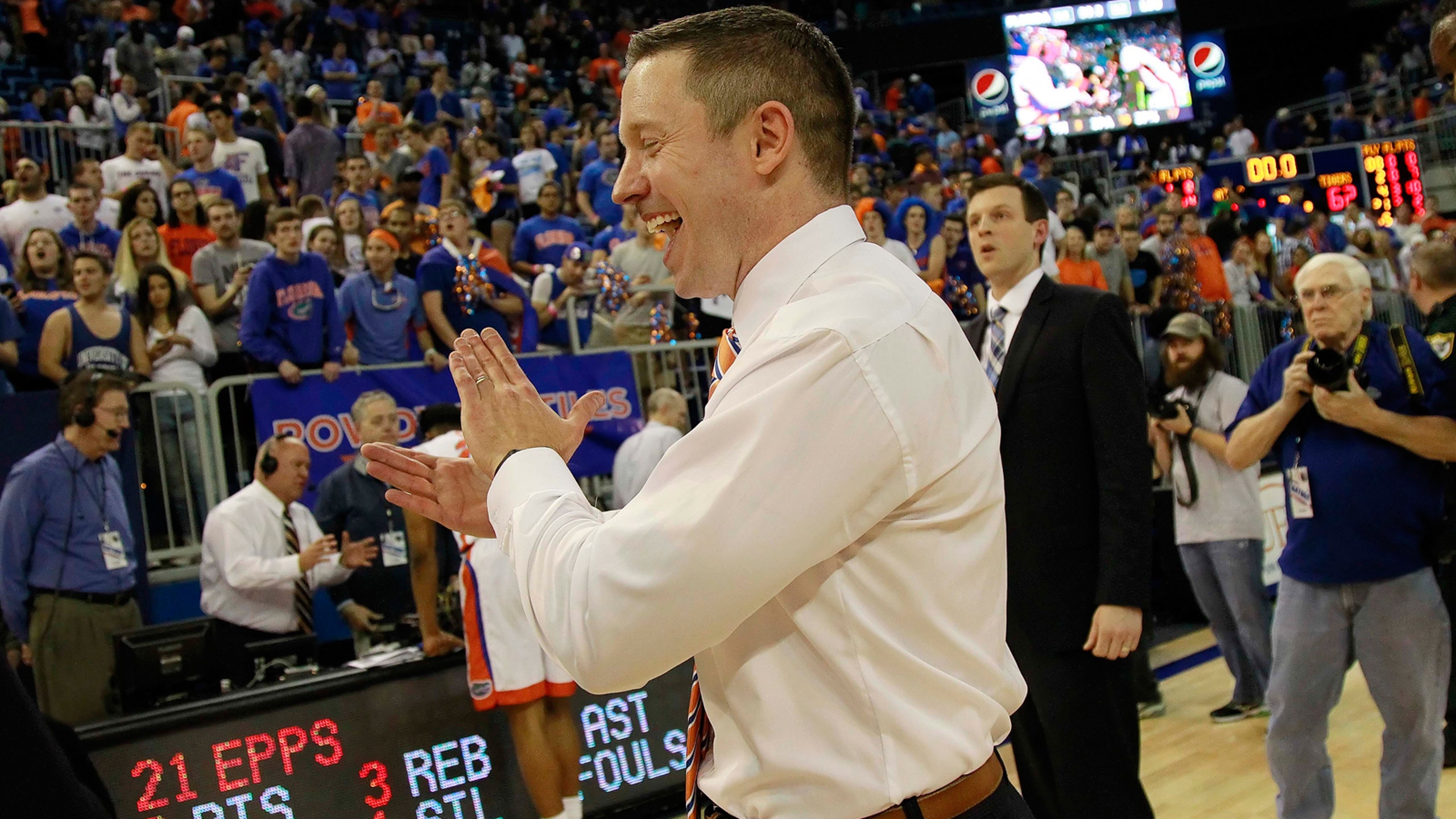 Florida, Mike White focus on energy, effort amid scoring woes
BY foxsports • January 11, 2016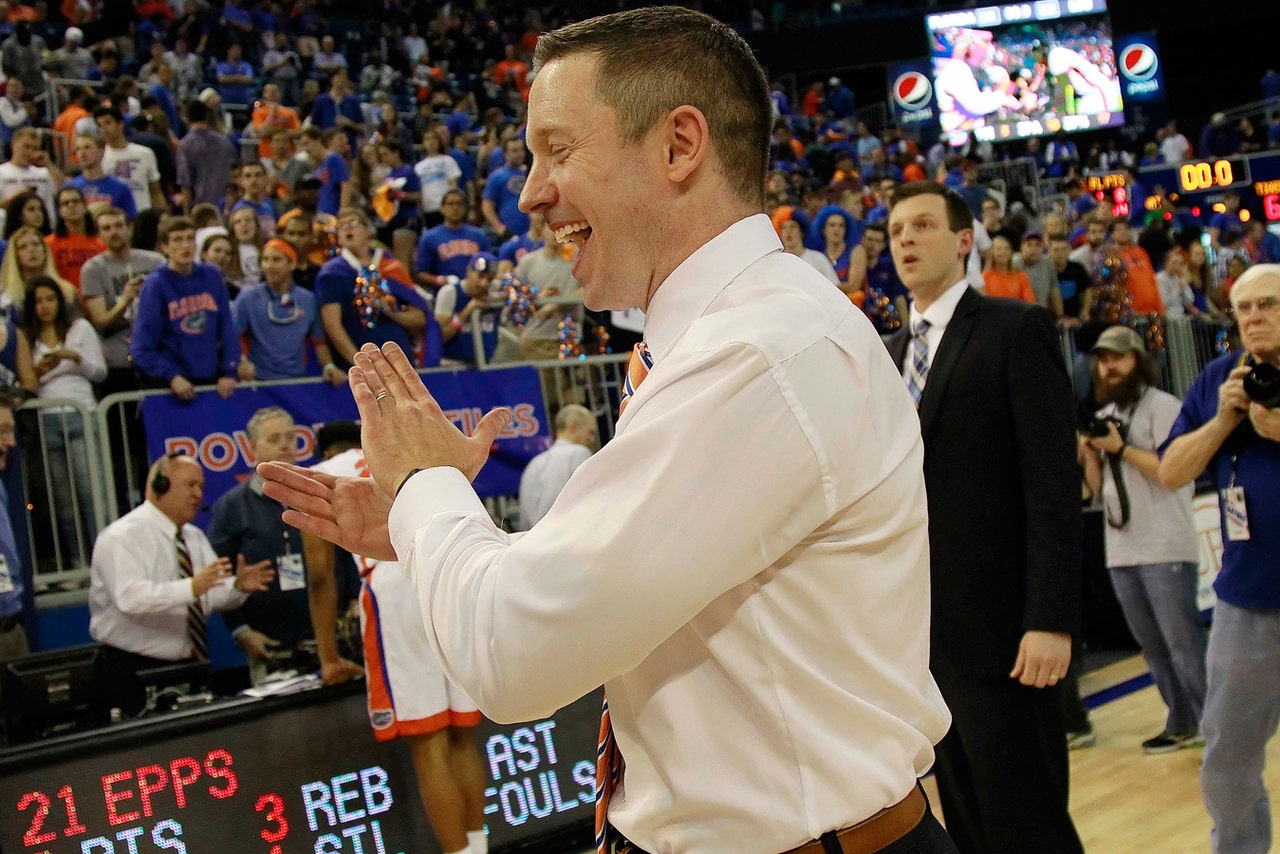 GAINESVILLE, Fla. (AP) -- Florida hasn't changed a whole lot under new coach Mike White.
Much like the last few years under former coach Billy Donovan, the Gators are offensively challenged -- statistically, they are one of worst offensive squads in the country.
The Gators rank 11th in the Southeastern Conference and 189th in the country in scoring, averaging 72.8 points a game, and are even worse from 3-point range (335th) and the free-throw line (341st).
With half the regular season gone, including all the easy games, Florida's stats are unlikely to improve significantly.
So White has embraced the team's offensive issues, getting to the point where he's trying to convince his players that the best chance they have at winning is by focusing on defense and playing with a high level of energy and effort.
It should all sound familiar. It's exactly what Donovan preached during his final few years in Gainesville.
"We're asking them to play at such a high level of intensity because we're masking some offensive deficiencies," White said Monday. "We can't afford to have a C game defensively and on the glass because we're not good enough offensively right now. Now maybe we'll have one of those games -- we had one earlier in the year against a mid-major team -- where we go 11 of 19 from 3 and then you can have an average defensive game.
"But it would be insane for us to think that we can count on that happening."
So Florida will rely on defensive intensity when it plays at No. 15 Texas A&M (13-2, 3-0) on Tuesday night.
"Just looking at the numbers, we haven't been playing very well offensively," guard DeVon Walker said. "The only way we'll give ourselves a chance to win is not to depend on shots going in. ... I think everybody is not worried about making shots or scoring the ball. It's about being aggressive in everything that we do."
The Gators are coming off one of the better defensive performances of the season, a 68-62 win against LSU and star Ben Simmons.
Florida held the Tigers to 36 percent shooting and guarded Simmons tough all game. Simmons finished with 27 points and 17 rebounds, but he also turned it over eight times and fouled after Florida forward Justin Leon took two charges against him.
"You're only as good as your last one and we're coming off a good one," White said. "Certainly hope we get that same intensity level (Tuesday night) because we need it or we won't have a shot."
Florida's offensively woes are somewhat surprising.
Swingman Dorian Finney-Smith, a fifth-year senior and the 2014 Sixth Man of the Year in the SEC, isn't shooting nearly as well as he did last season. Guards Kasey Hill and Brandone Francis-Ramirez have been disappointments, and versatile forward Alex Murphy has missed 12 games because of a plantar fascia tear in his right foot.
"It's not that we're not good," White said. "We're just not shooting it very well. We have three, four guys that have just gotten off to a bad start with their percentages. ... We're better in practice shooting the ball and shooting free throws than we were two, three months ago. It's significant. We've put them through these peer-pressure drills and percentage drills that they have to attain these marks they have to hit or they run. We're running a lot less than we were earlier.
"Now, when it translates to games remains to be seen. We have good players. We do. We're one of the best defensive teams in the country. ... So the message continues to be until we shoot a much higher percentage we better hang our hat on these things we can control."
---