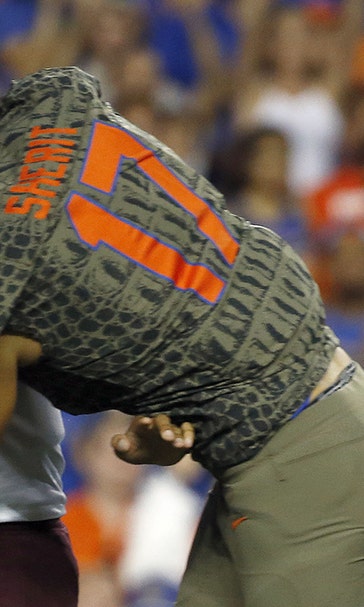 Florida DE Jordan Sherit out for season after hip surgery
October 18, 2017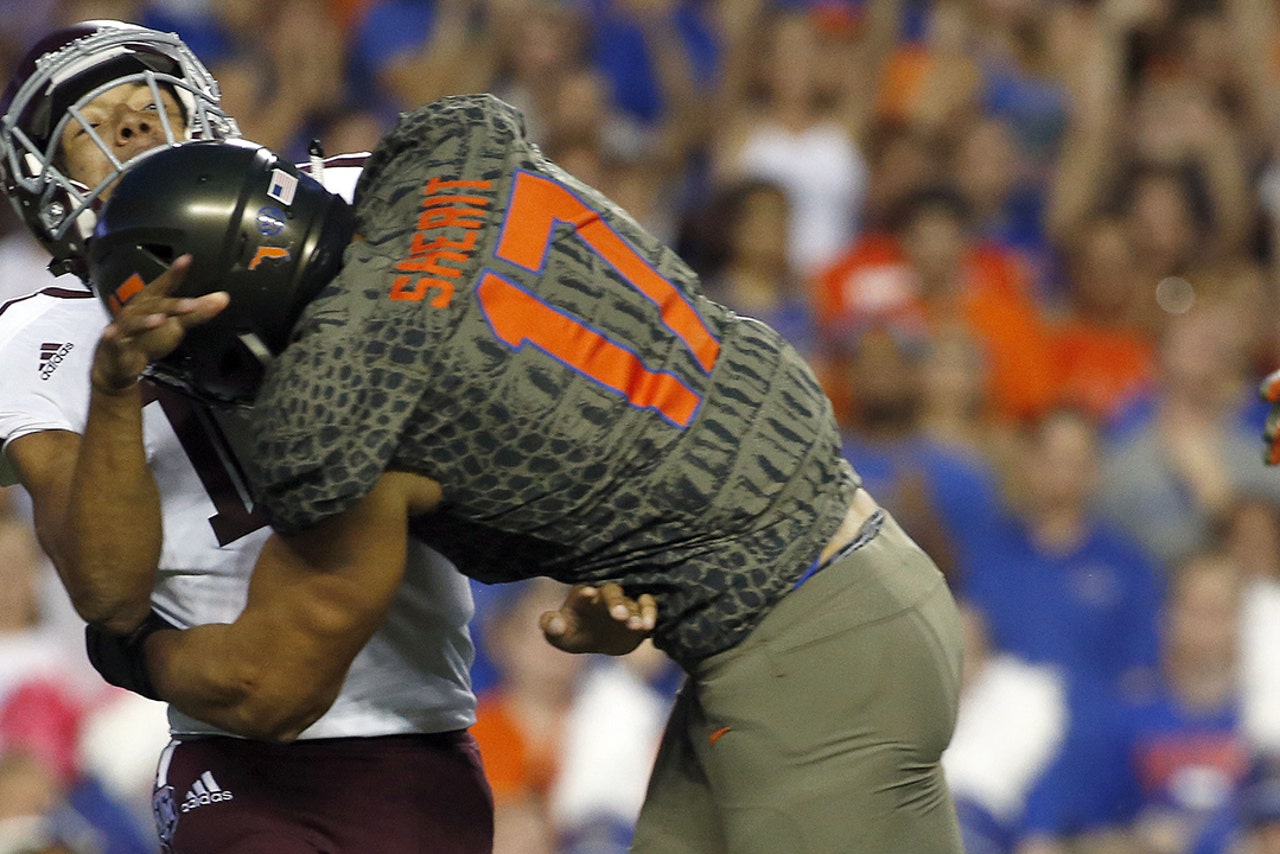 GAINESVILLE, Fla. (AP) -- Florida defensive end Jordan Sherit had season-ending hip surgery, the latest setback for coach Jim McElwain's team.

Sherit injured his hip in the second half of a home loss to Texas A&M last Saturday and was eventually carted off the field.

A fifth-year senior from Tampa, Sherit ranks sixth on the teams with 23 tackles and second with 2 sacks.



It's unclear how long Sherit will need to recover, but McElwain says "it's a bad deal."

The Gators (3-3, 3-2 Southeastern Conference) also expect to be without safety Nick Washington (shoulder) and defensive back Quincy Lenton (knee) when they play third-ranked Georgia (7-0, 4-0) in nearby Jacksonville next week.

McElwain says receiver Tyrie Cleveland, left tackle Martez Ivey, receiver Kadarius Toney, safety Chauncey Gardner and defensive end Jabari Zuniga are "very limited" in practice this week.

"I'm sure there's not a coach in America who hasn't been through something like this or will go through something like this," McElwain said. "At the same time, the guys that are here, they play really hard and they've been playing hard. That's all good and dandy, but at the end of the day, you've got to win. We've got to come out with getting better with those guys this week and then put the plan together moving forward."

Florida already has several players out for the season, including quarterback Luke Del Rio (broken collarbone), safety Marcell Harris (torn Achilles tendon) and receiver James Robinson (unknown heart condition).

"It's been kind of a rough ride, but I feel like it's only going to going to get better from here," linebacker Kylan Johnson said. "Coach Mac is doing a good job with us, staying positive, and we're just going to take it step by step from here."

Adding to the injury woes, the Gators are without nine scholarship players who are suspended indefinitely while the state attorney investigates potential felony credit card fraud charges. So that's at least 20 scholarship players unable to practice. It's unclear when the investigation will be completed.

"It's a joy, I'll put it that way," McElwain quipped. "That's part of it. ... I think the big thing is it's next guy up."
---
---