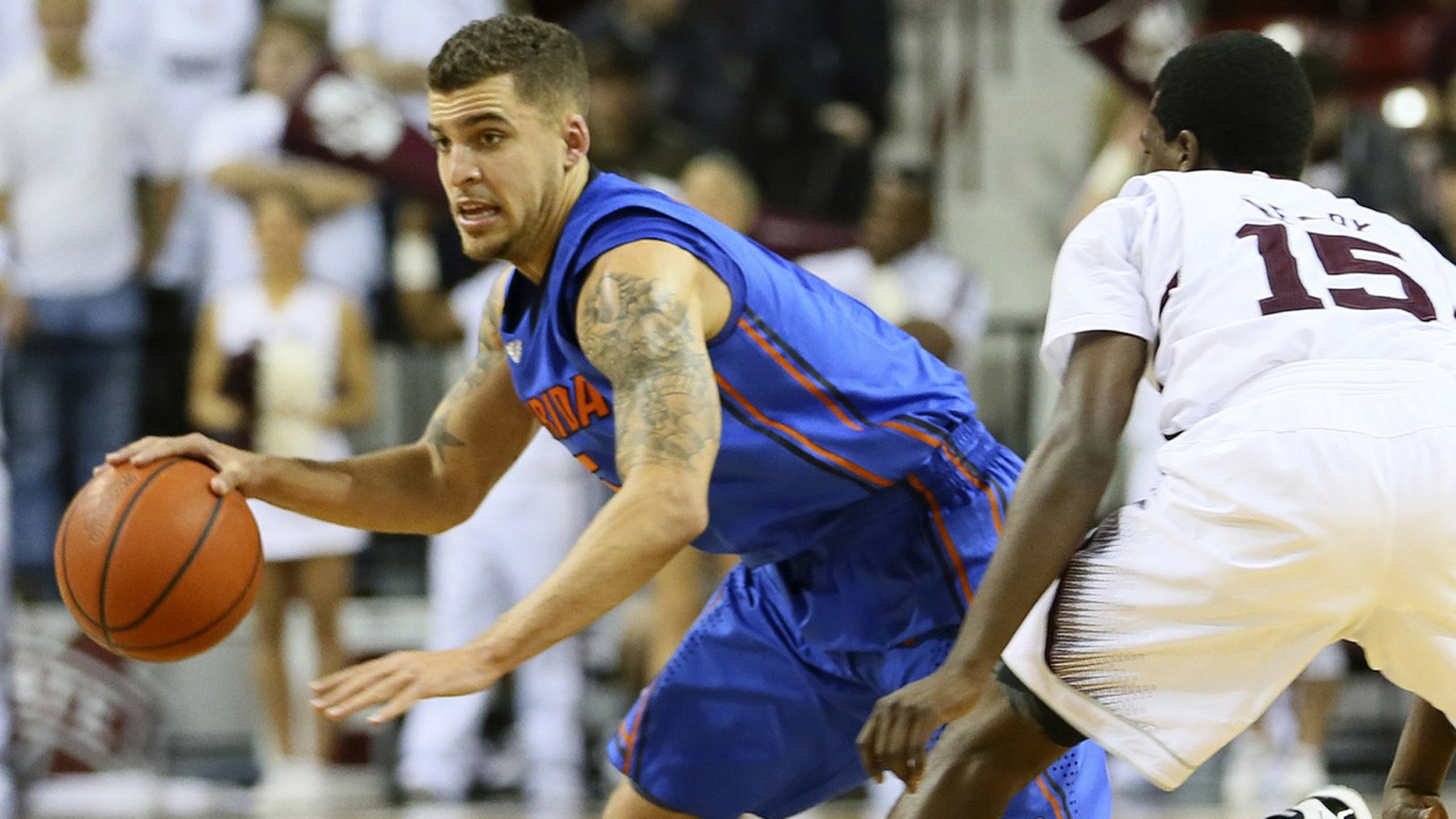 Florida at Vanderbilt game preview
BY foxsports • February 24, 2014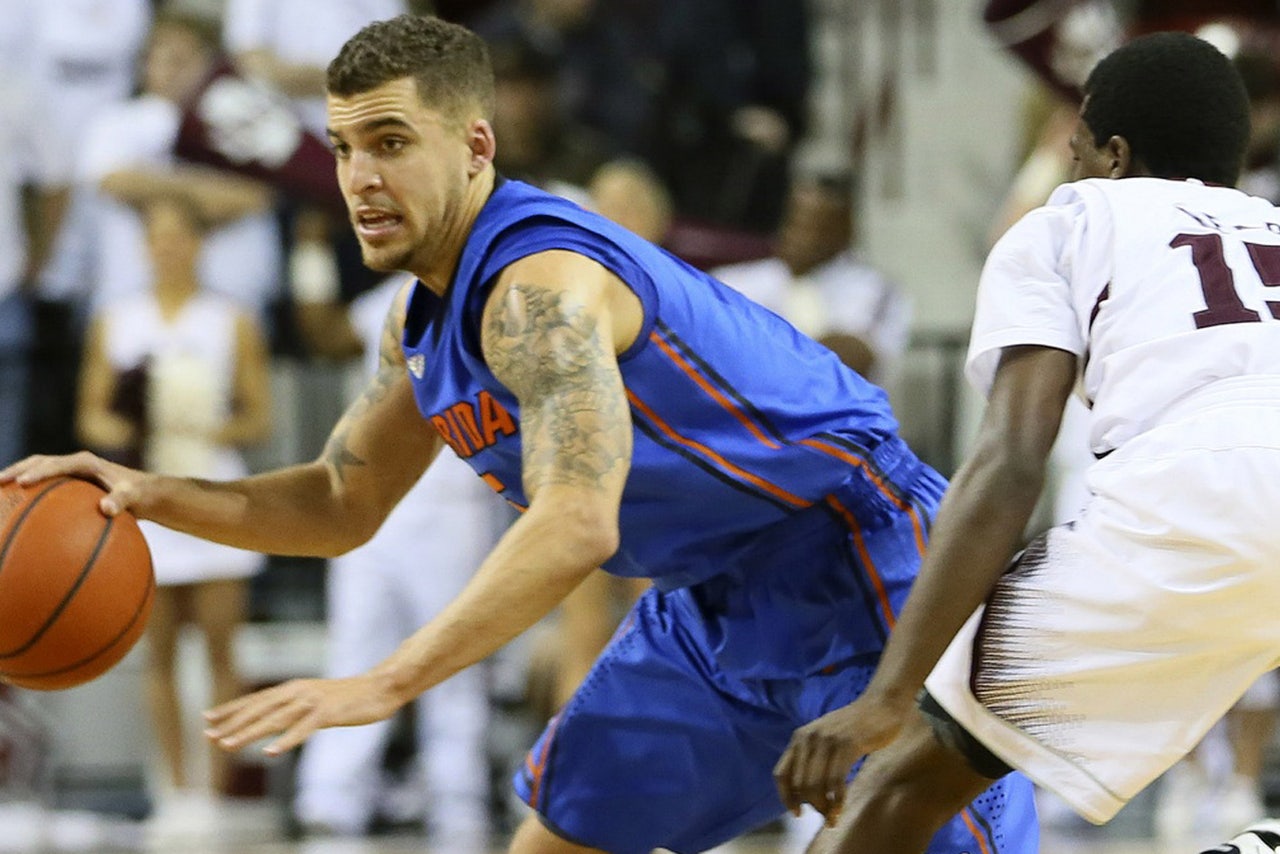 Time: 7 p.m.
TV: ESPN
Florida is taking its turn as the newest No. 1 in what coach Billy Donovan calls a revolving door atop the AP college basketball poll, its first time on top of the rankings since it repeated as national champion in 2007.
The Gators moved up one place Monday, replacing Syracuse, and take a school-record 19-game winning streak into Tuesday night's visit to Vanderbilt.
Donovan called the rankings a revolving door before his Gators (25-2, 14-0 SEC) took over the top spot, and he said being No. 1 is an honor and compliment. Florida, which was ranked No. 1 for eight weeks in 2007, is the fifth school to hold the No. 1 spot this season.
"But let's be honest right now: The only reason we have garnered No. 1 and we would have never, ever been No. 1 if it had not been for the teams in front of us losing," Donovan said.
To Donovan, a lot of teams could be considered the nation's best right now with undefeated Wichita State having a strong argument. Donovan also said he's impressed by Syracuse winning 25 straight games along with what Arizona did before Brandon Ashley's foot injury.
"It's not like all of a sudden Florida is No. 1 or you get a ranking and we're the best team in the country," Donovan said. "We've been given a number, and that's about the extent of it."
These Gators are coming off a 75-71 win at Mississippi on Saturday behind a 35 combined points from the starting backcourt of Scottie Wilbekin and Michael Frazier II.
Florida was relentlessly efficient down the stretch, scoring on nearly every possession in the final minutes.
"All I can say is we're focused more (late in the game), we're more together and more connected," Frazier said. "That's something we pride ourselves on. We want to become stronger when the adversity becomes stronger."
The Gators can clinch at least a share of the SEC title with a win over the Commodores (15-11, 7-7) before having a chance to wrap up the championship against LSU on Saturday.
Playing at Memorial Gym means dealing with the unique layout with the benches on the end lines. Even though Vanderbilt is playing short-handed with only seven scholarship players and even used a couple of walk-ons, the Gators with their new ranking will be tested quickly.
Florida senior forward Will Yeguete thinks the Gators will handle the challenge well.
"Our lives aren't really changing," Yeguete said. "We're No. 1. That's a really good accomplishment, especially for us being No. 1. But I think Coach D will use that to motivate us. We've been No. 2 before. We know what it is to be ranked really high. We know you just take one game at a time."
Vanderbilt won for the second time in three games Saturday, 67-59 at Auburn. Dai-Jon Parker scored a career-high 21 points as the Commodores rallied from a 16-point deficit.
With Rod Odom -- second on team with 14.2 points per game -- nursing a sore leg and the team struggling, coach Kevin Stallings turned to walk-ons Nathan Watkins and Carter Josephs for a spark with 8 minutes left in the half.
Watkins, who hadn't played more than two minutes in a game, had seven points in 16 minutes. Josephs dished out nine assists with no turnovers.
"Our bench by and large was better than our starters," Stallings said. "That hasn't happened much but I wasn't going to watch that garbage that I watched the first eight or nine minutes. We were down and I said to hell with that, we're going to put some guys in who are going to play hard."
---