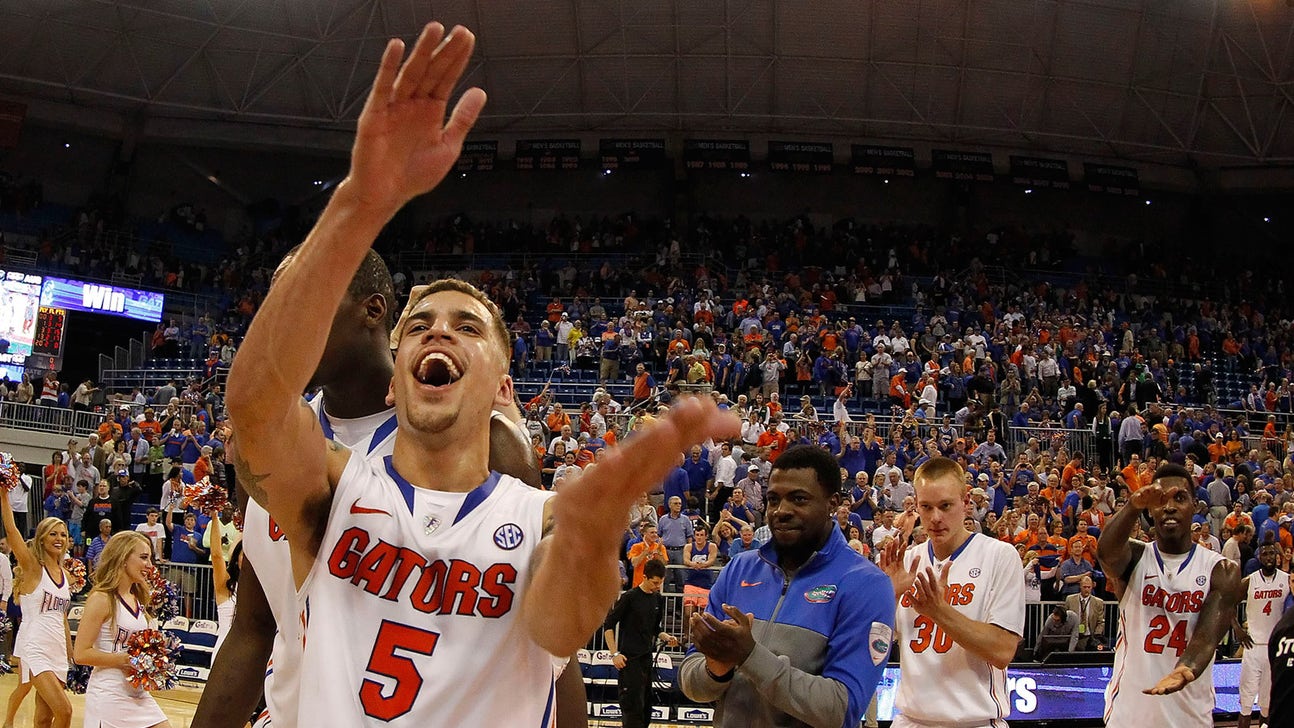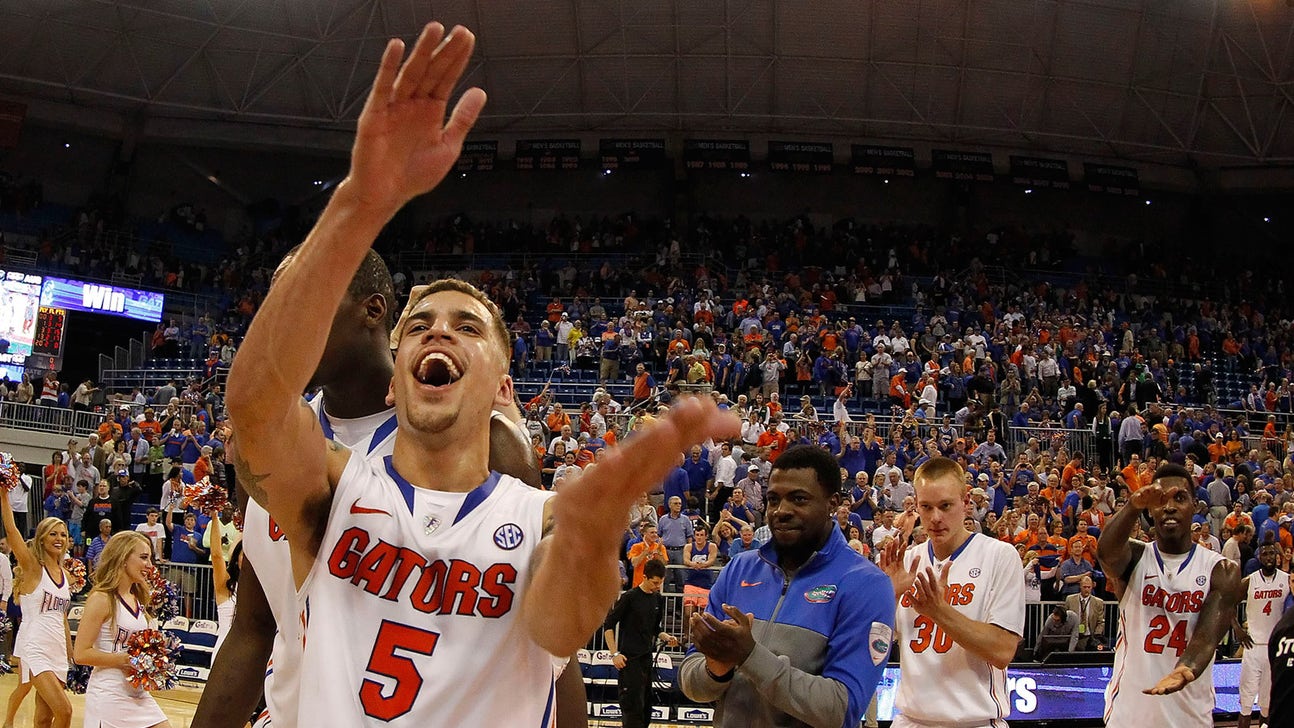 Florida at Mississippi game preview
Published
Feb. 21, 2014 5:23 p.m. ET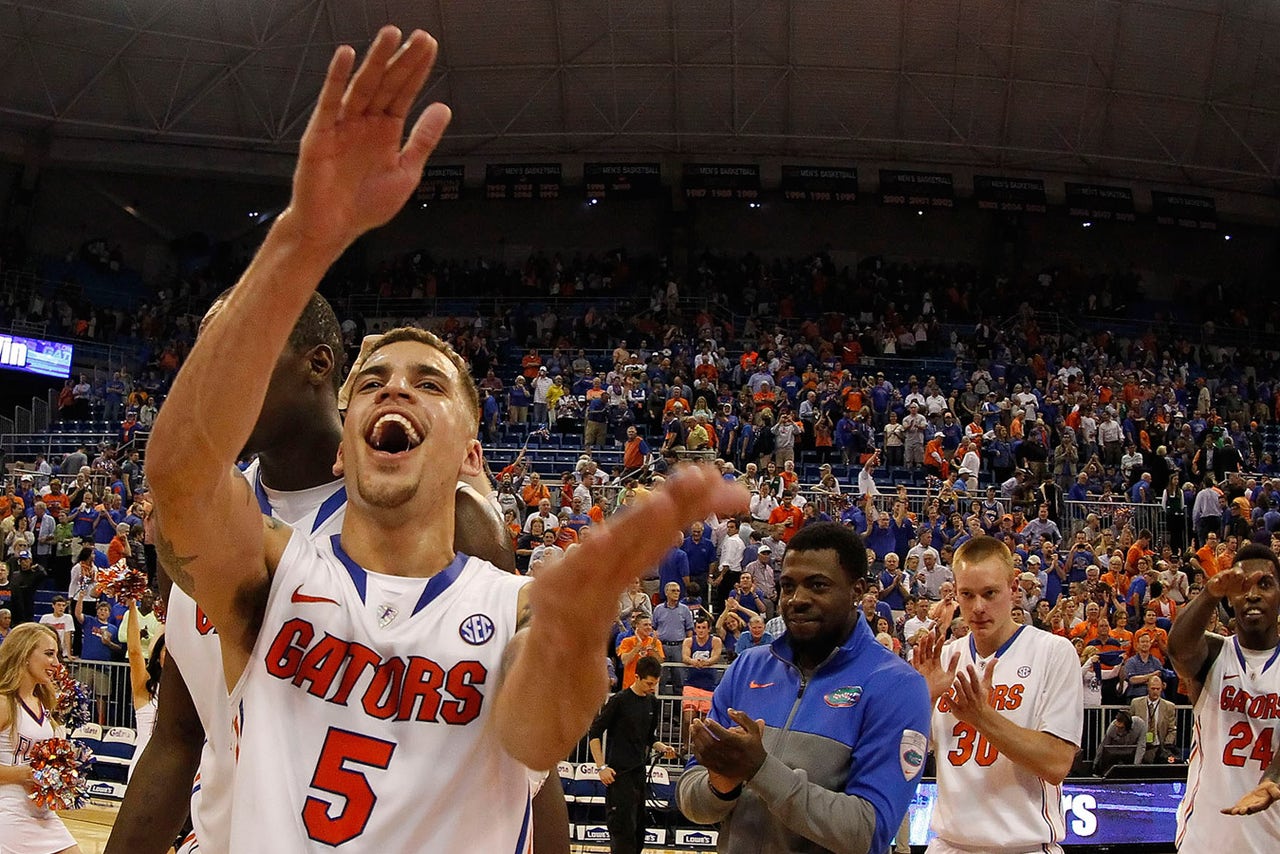 When it last faced Mississippi, Florida was denied its first SEC tournament title since 2007. Now the Rebels likely stand in the way of the Gators' first No. 1 ranking since that same year.
Riding the longest winning streak in school history, the No. 2 Gators take on the last SEC opponent to beat them as they play at Ole Miss on Saturday morning.
With top-ranked Syracuse suffering a stunning home loss to Boston College on Wednesday, Florida (24-2, 13-0) is in position to move atop the next AP poll after getting the only other first-place vote this week.
"One of the things I talk to our guys about is that with our rankings and being undefeated in the league, we get everyone's best shot," coach Billy Donovan said. "But I like to look at it the other way. Are we going to give our best shot?"
The Gators haven't been No. 1 since February 2007, a year they went on to win their second straight national title after claiming the SEC regular-season and tournament championships.
Florida won its first two SEC tournament games last March but fell 66-63 in the final to an unranked Rebels team. Ole Miss wasn't a lock to make the NCAA tournament before that win and may need a boost to even get on the bubble this season with an 0-3 record against Top 25 teams and five losses in their last seven games.
While the Rebels (16-10, 7-6) have dropped three straight, the Gators set a school record with their 18th consecutive victory Wednesday as they rallied past Auburn 71-66.
Florida held the Tigers without a field goal for the final 4:42, and Patric Young sank the go-ahead free throws with 19 seconds remaining. Young had 17 points, Casey Prather added 16 and Scottie Wilbekin had 15.
It was the fifth straight game in which the Gators didn't lead at halftime.
"It just shows this team's character and how we've grown up from that team we were last year and matured to the team we are this year," forward Michael Frazier told the team's official website. "We will fight to the end and do what we have to do."
Ole Miss hasn't shown the same fight and now looks to avoid dropping four in a row for the first time since January 2011.
The Rebels, who have never beaten a team ranked higher than third, are coming off an 84-70 loss to No. 18 Kentucky on Tuesday. The starting frontcourt of LaDarius White, Dwight Coleby and Aaron Jones combined for eight points on 3-of-12 shooting.
Star guard Marshall Henderson also struggled, going 5 of 14 from beyond the arc and 0 for 3 inside it, as he finished with 18 points. Henderson, third in the SEC at 19.4 points per game, has made a conference-high 103 3-pointers, but the Rebels are 2-5 when he has more than 13 attempts from beyond the arc.
Jarvis Summers led the way Tuesday with 22 points for Ole Miss, raising his season average to 17.0.
"He was aggressive and he cares," coach Andy Kennedy said of Summers. "He's a competitor. He's a warrior. He tweaked his ankle a little bit and had to take him out for that. You can never question Jarvis Summers in any regard."
Summers missed last year's SEC title game with a concussion, but Ole Miss still ended a five-game losing streak in the series. Henderson scored 21 while Florida's veteran duo of Young and Wilbekin combined for 10 on 4-of-14 shooting.
---