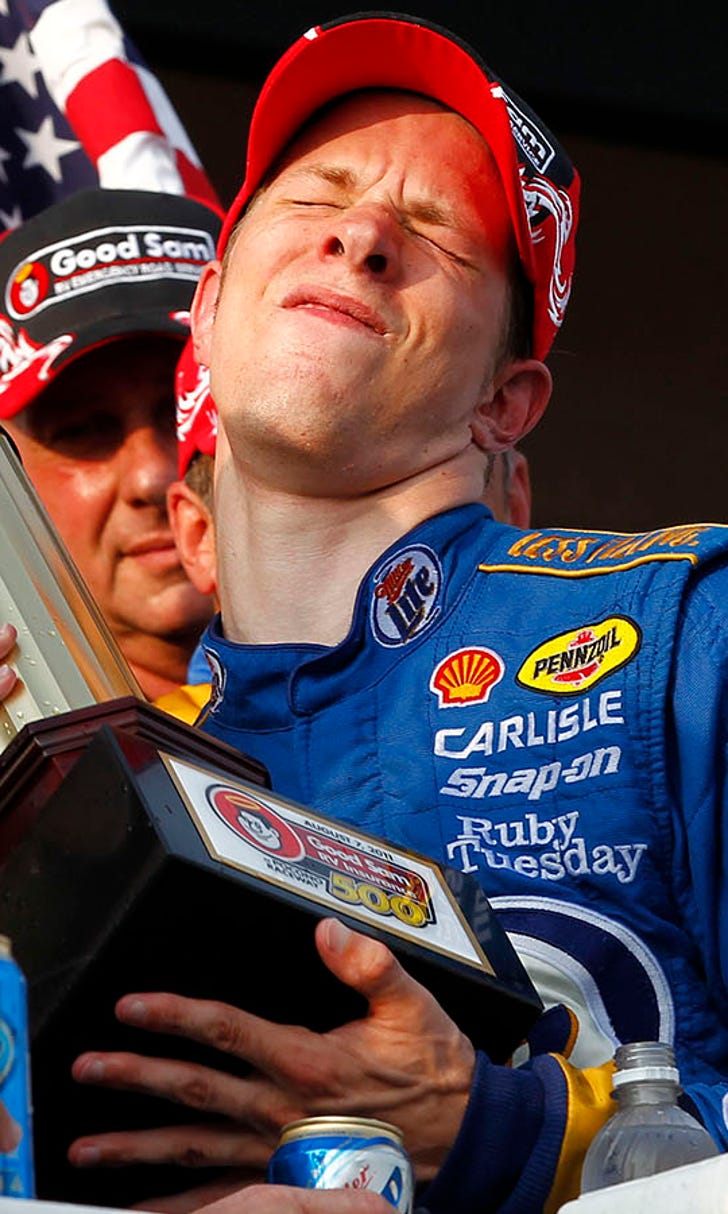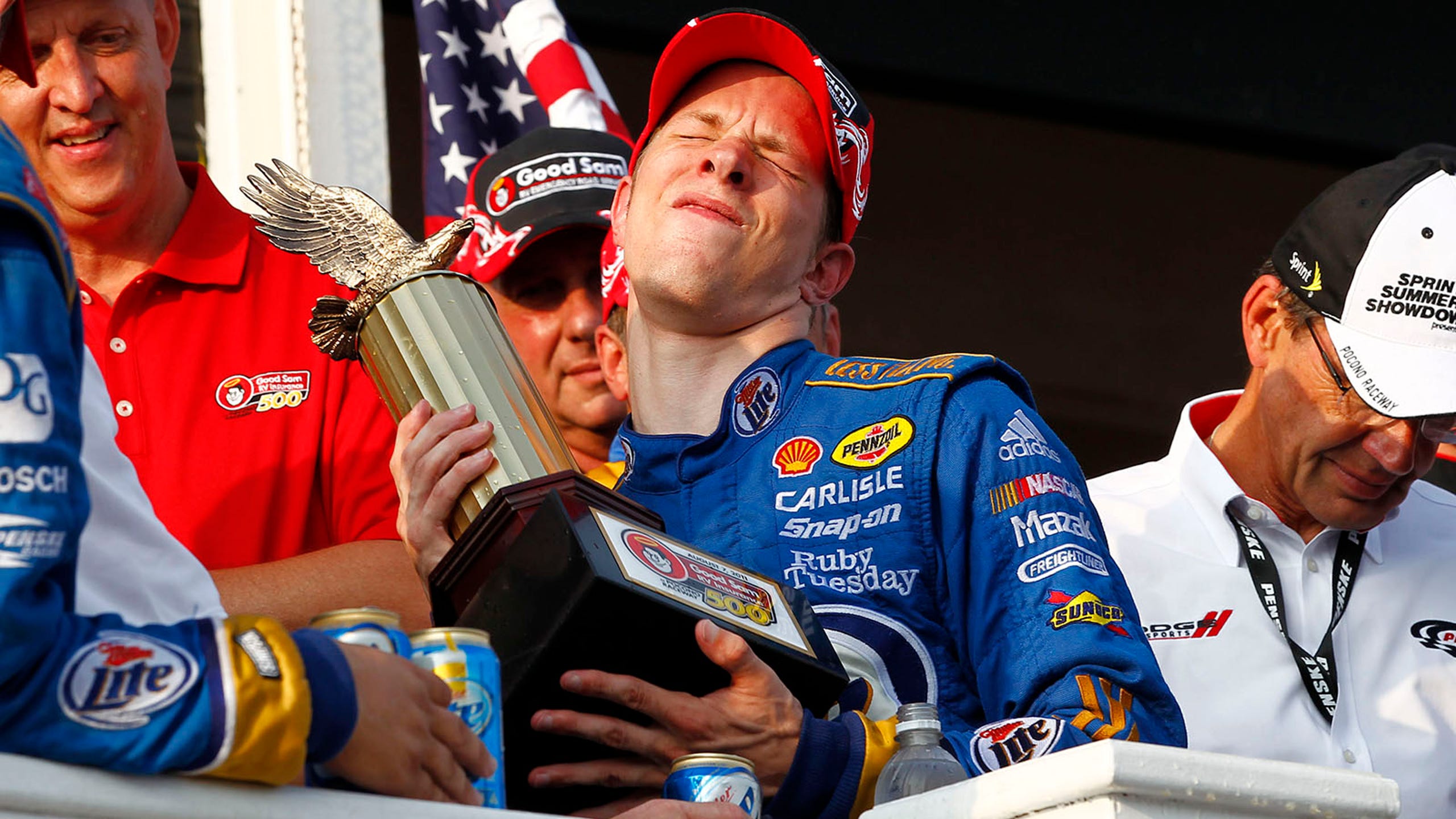 Flashback Friday: Broken ankle can't stop Keselowski at Pocono
BY foxsports • July 31, 2015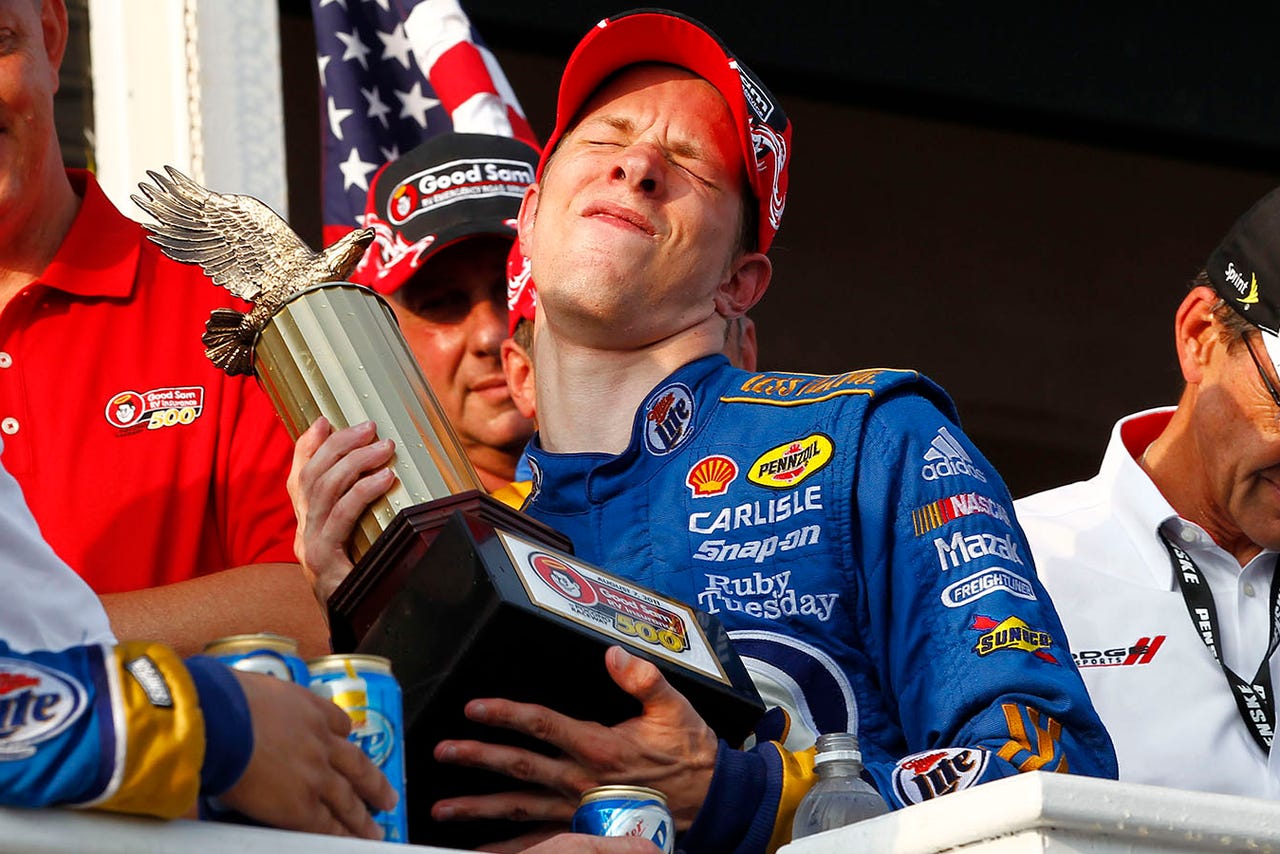 In August 2011 at Pocono Raceway, Brad Keselowski did something that he'd only done twice in 73 prior attempts: Win a NASCAR Sprint Cup race. And he did it with one broken ankle, one cut ankle, myriad bruises and bangs, and a right hand that was cut and blistered.
The injuries were the result of a savage crash during a road-course test session in preparation for a race at Watkins Glen International.
Four days before the Pocono race, Keselowski's Team Penske Dodge had a mechanical failure at Road Atlanta, causing him to crash into a concrete wall head on at 100 miles per hour. The impact broke his left ankle and left it grotesquely swollen. It also left him bruised and sore all over his body.
And yet he refused to get out of his car and somehow went out and won at Pocono, a track where the left foot is busy all race long shifting and braking. Afterwards, Keselowski was in so much pain he could barely lift the trophy.
It was an amazing display of toughness and courage.
"I came here to win," Keselowski said after his improbable victory. "When you let the pain get into your head that far that you don't believe you can win anymore, you'll never win. And I woke up this morning feeling like we could win the race. ... If you don't feel that way, you're never going to win at anything you do."
Incredibly, the injuries launched Keselowski into the upper echelons of the NASCAR Sprint Car Series ranks.
After his surprise victory at Pocono, Keselowski went on to finish second at Watkins Glen and third at Michigan. He followed those great runs with another victory, this one at Bristol Motor Speedway. From there, he had four more top fives in the next eight races.
A year later, Keselowski won his first and so far only Sprint Cup championship. Being tough pays off in NASCAR.
---
---