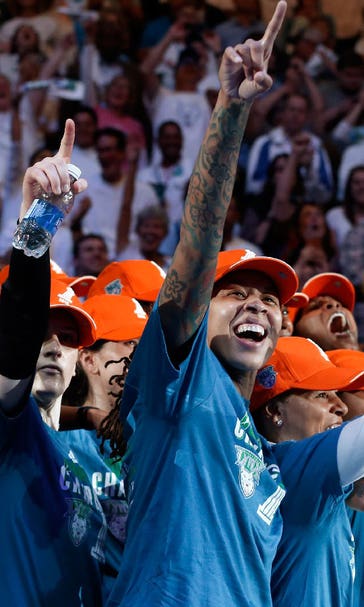 Five reasons the Lynx could repeat as WNBA champs
May 12, 2016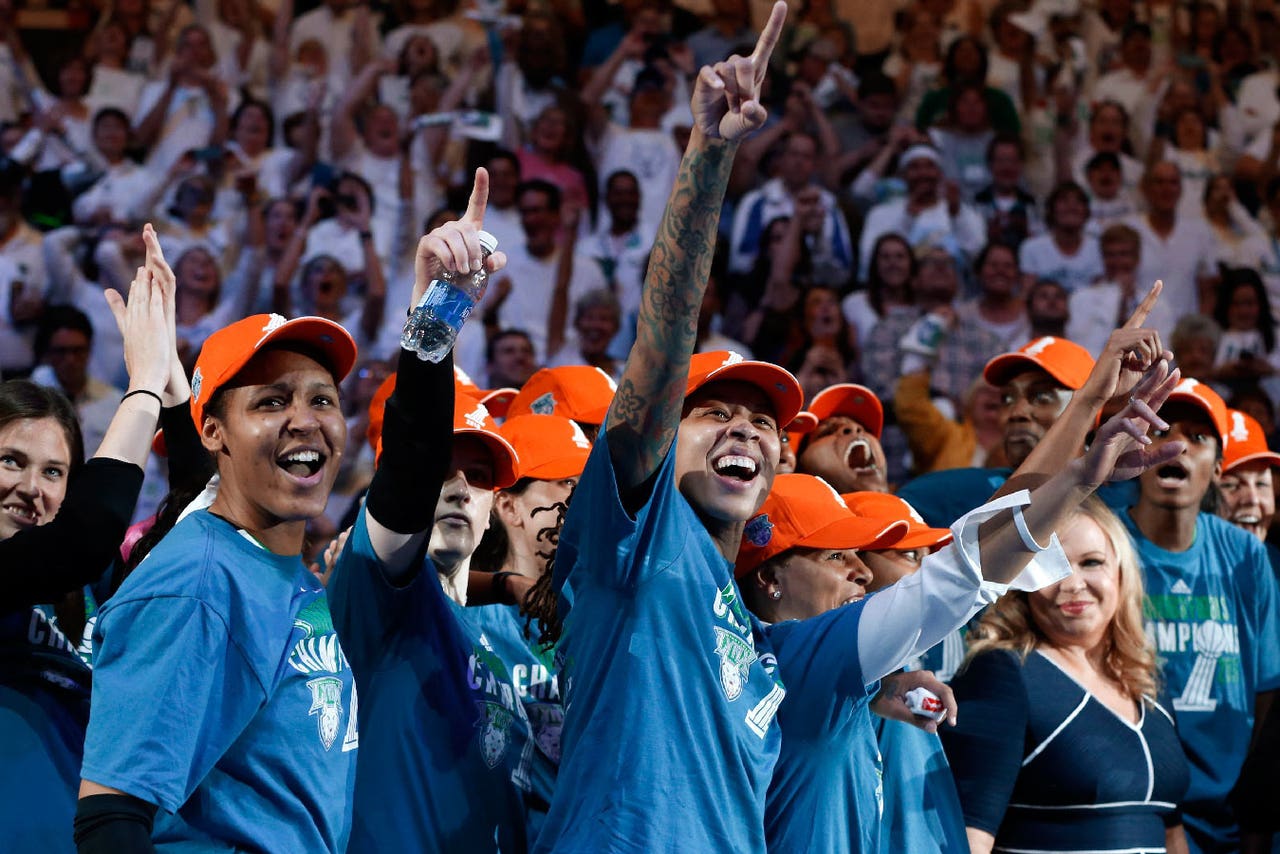 The Minnesota Lynx enter the 2016 season well positioned to win back-to-back WNBA titles, something no team has done since 2002.
The team returns its entire starting five, including All-Stars Maya Moore, Seimone Augustus, Lindsay Whalen and veteran Rebekkah Brunson, all of whom have played on all three of Minnesota's  championship teams (2011, 2013, 2015). The Lynx also re-signed veterans Sylvia Fowles and Renee Montgomery, whom they acquired midway through last season.
In addition, the team traded for veteran Jia Perkins this offseason and brought back Janel McCarville after a one-year absence.
Those eight will anchor what is arguably Minnesota's deepest team ever. Winning the WNBA title won't be easy, however, as the Lynx will have to contend with the Diana Taurasi-led Phoenix Mercury as well as a month-long break for the Olympics where Moore, Augustus, Whalen and Fowles will compete for Team USA.
Here are five reasons the Lynx could win their fourth WNBA title in six seasons:
1. The presence of Moore, Augustus, Whalen and Brunson
It all starts with the core four for the Lynx, who have seen significant roster changes over the past two seasons. Moore, the 2014 WNBA MVP, averaged 20.6 points and 6.7 rebounds per game last season and averaged 19 points per game in the WNBA Finals. Whalen's scoring was down last season as she contended with injuries but she still averaged 30.1 minutes in 29 regular-season games.
Augustus' scoring also dipped last year, but she contributed 16 points in Minnesota's Game 5 WNBA Finals win. Brunson averaged 8.1 rebounds per game during last year's regular season and started every game. There's no reason to think those four won't be key contributors this season.
2. The re-signings of Fowles and Montgomery
The 6-foot-6 Fowles averaged 15.3 points and 8.3 in 18 regular-season games last year for the Lynx and was named WNBA Finals MVP after scoring at least 20 points in three of the five games. Montgomery provided the Lynx with depth at guard and contributed off the bench in the Finals.
The Lynx should benefit with a full season from both players.
3. Whalen is healthy and rested
Whalen, a 12-year veteran, opted not to play overseas this past winter in an effort to heal before the Olympics and WNBA season. She said she is feeling healthy entering the season.
"The end of last year, I was like, 'It's not really fun to play injured,'" Whalen told the Lynx's official website. "I never really felt healthy (during our playoff run), so I just wanted to be healthy and feel good."
Head coach Cheryl Reeve said early in training camp that she thought Whalen looked both physically and mentally fresh.
"When you get older, it's about managing, it's about endurance, it's about flexibility," Reeve said. "She has really committed herself to those things that don't involve dribbling a basketball."
4. The addition of Perkins
The Lynx traded their 14th pick in this year's WNBA Draft for the 34-year-old Perkins, who averaged 13.3 points and 27.3 minutes per game last year for San Antonio.
Reeve said Minnesota needed a quality perimeter player like Perkins, noting her team defense and strong mid-range game.
"Not only can she do what she did as a young player, but she's learned the concepts of how to assist everybody," Reeve said. "Offensively she has evolved with her 3-ball. She's just a really good player."
Perkins' Lynx teammates appear to agree with Reeve's assessment.
"Everybody knows that girl can put the ball in the hole," Montgomery said last month on a team podcast. ". . . I think the coaching staff does a good job of building and filling in holes for what we need."
5. Motivation to repeat
This team understands the history of how difficult it is to repeat and that it's window for winning titles is shrinking. Whalen, Augustus, Brunson and Fowles are all over 30 and Montgomery is turning 30 in December. Moore is the only starter under 27.
"That's an easy sense of urgency that will be added to the motivation (to repeat)," Moore said. "We're taking these past four, five, six seasons and taking everything we've learned and gained in order to make us better this year."
Follow Nate Gotlieb on Twitter
---