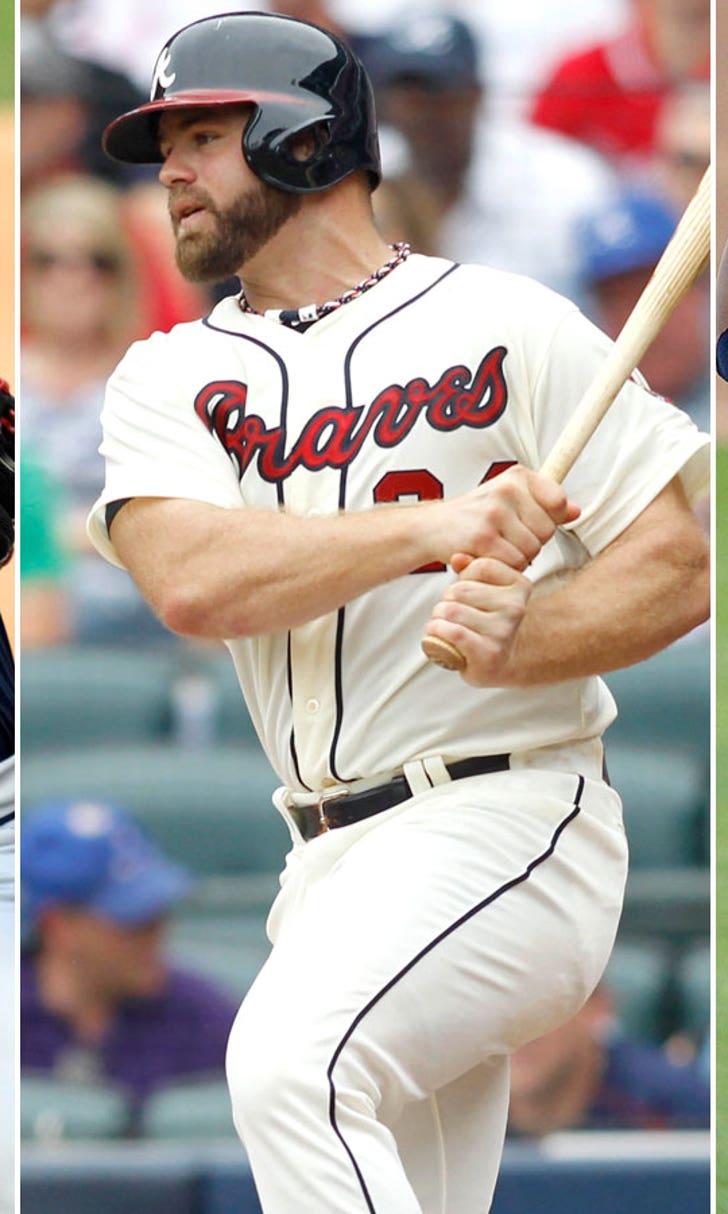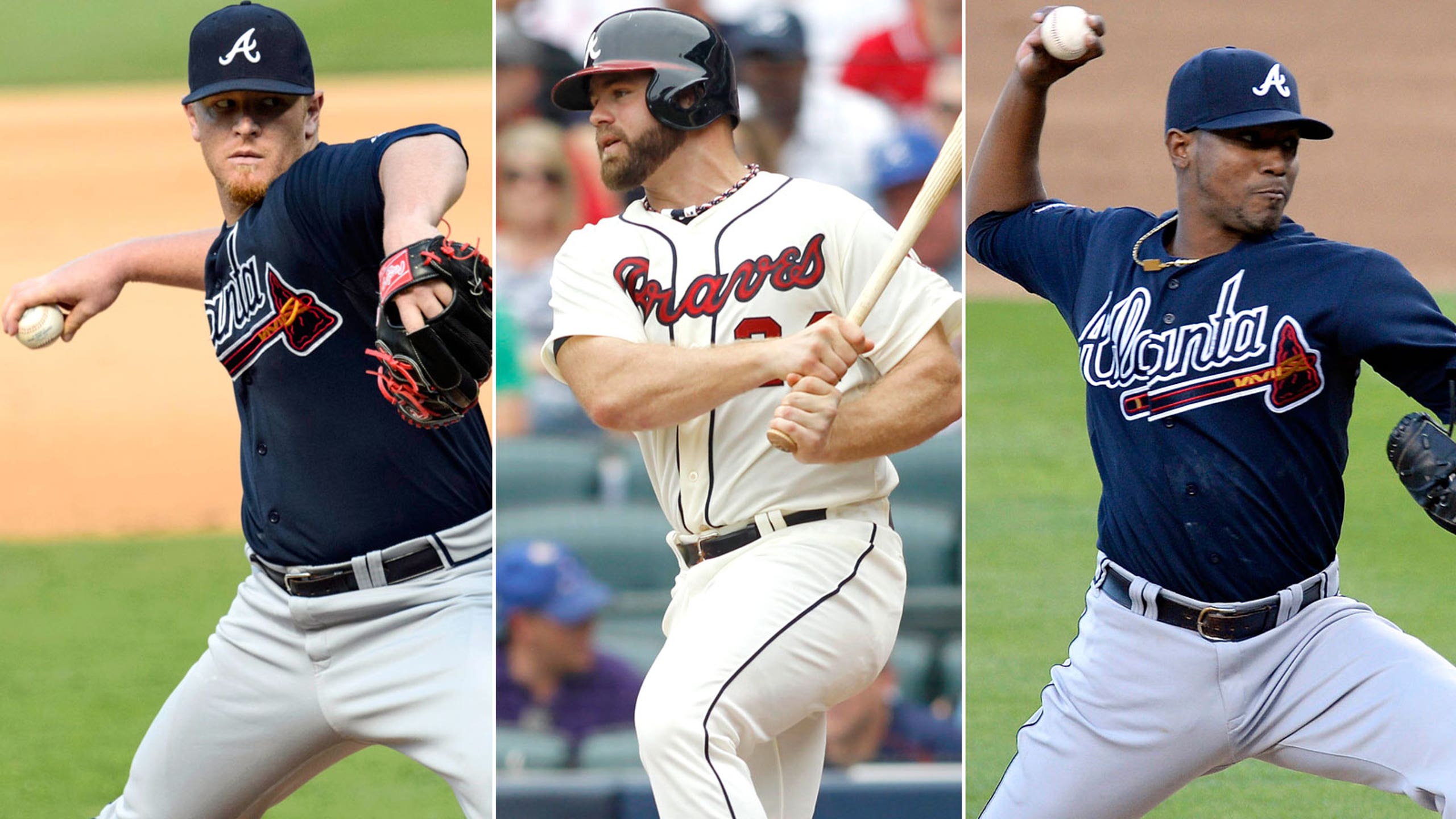 Five quick observations from Braves' Thursday workout
BY foxsports • February 20, 2014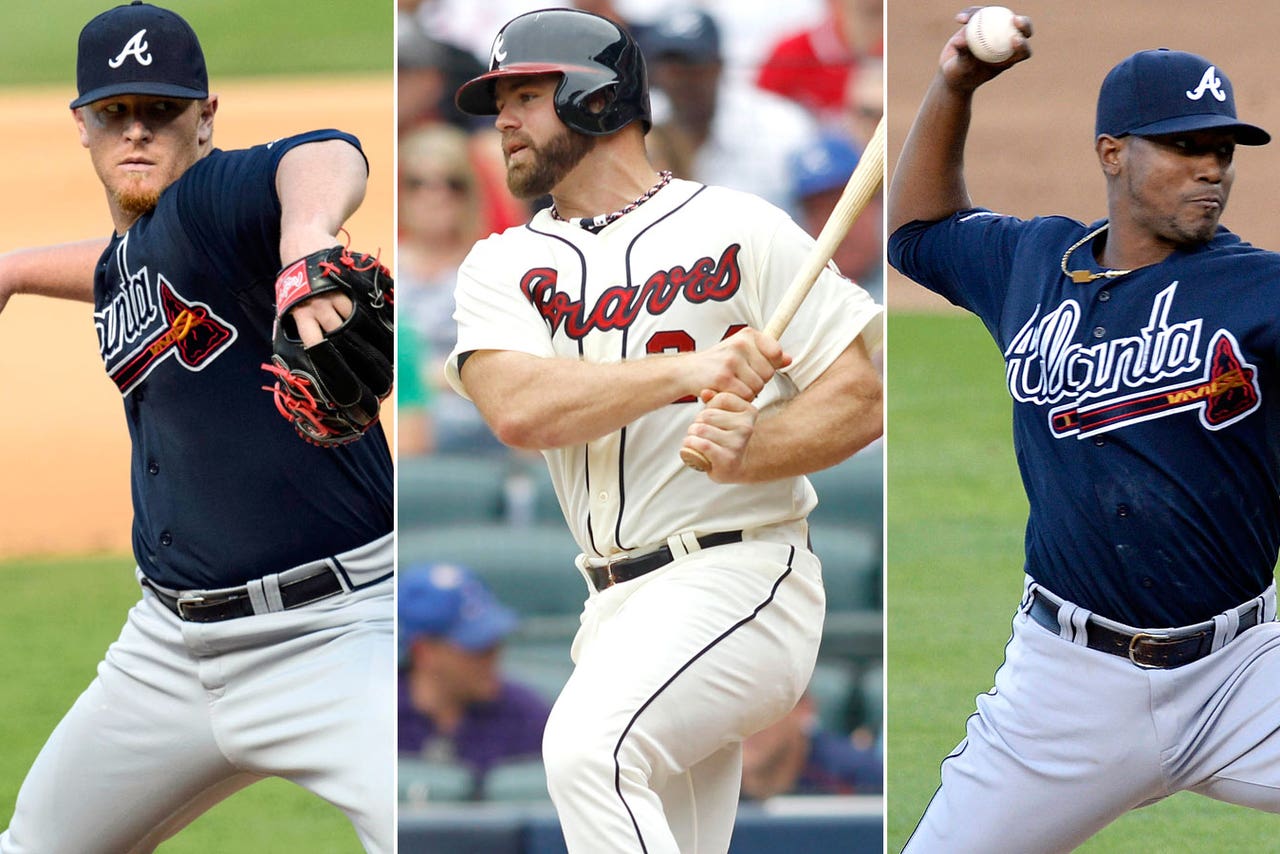 LAKE BUENA VISTA, Fla. -- The Atlanta Braves' second day of full-squad workouts looked remarkably similar to Wednesday's activity at the Disney World complex -- with one notable exception:
At the main practice field, adjacent to Champion Stadium, the hitters and fielders had to negotiate one of the stiffest crosswinds you'll ever encounter on a cloudless, picturesque Florida day, with temperatures hovering around 80 degrees.
As such, it should make for entertaining copy here, as we rattle off five quick observations from a portion of Thursday's workouts:
And that was before Justin Upton, Jason Heyward and B.J. Upton took their respective cuts in the cage.
While watching Carpenter take on a series of Braves hitters, including Gattis, some random guy (possibly from MLB Productions) sidled up to me and said, "Hey, Kimbrel looks pretty good for the second day."
I paused for a second, gazing back at the mound, before saying, "Uh, that's a taller and brawnier version of Kimbrel -- David Carpenter. So, you're not that far off."
In lieu of Mariano Rivera's retirement with the New York Yankees, no other active closer compares favorably to Kimbrel, who has a supreme three-year track record with the Braves, amassing 11 wins, a 1.51 ERA, 0.89 WHIP and 341 strikeouts (202.2 innings).
But Carpenter certainly has a lot in his favor, racking up rock-solid setup numbers last year -- 4-1, 1.78 ERA, 0.99 WHIP, 74/20 K-BB rate.
Plus, of his last 28 outings (July 23-Sept. 29), Carpenter held the opposition scoreless 24 times and notched multiple strikeouts 17 times.
Sure, it helps that Wren, the Braves' general manager since October 2007, has the luxury of buzzing around Disney's expansive facility in a golf cart. But that still doesn't dilute the impressive act of finalizing Andrelton Simmons' contract (seven years, $58 million), observing multiple groups of players at various practice fields and then hustling back to Champion Stadium for a media briefing in a 30-minute window.
With nary a bead of sweat to show from all the activity.
Given his relaxed persona when talking to the media, you wouldn't have guessed Wren and his staff have likely been putting in absurd hours to secure the Braves' long-term interests with Simmons, Teheran, Kimbrel, Freddie Freeman and, to a lesser degree, Heyward, whose two-year contract essentially buys out his final 'arbitration' season (2015).
The daunting, unpredictable winds at the main practice field added to the Braves' degree of difficulty with fielding drills. On this day, it was common for a ball to start out along the first-base side ... and end up on the foul side of the third-base line.
The outfielders were also no strangers to harrowing moments. While playing at normal depth in left field, Justin Upton quickly called "I got it" for a seemingly routine ball that eventually had him running onto the infield dirt. (He caught it.)
---