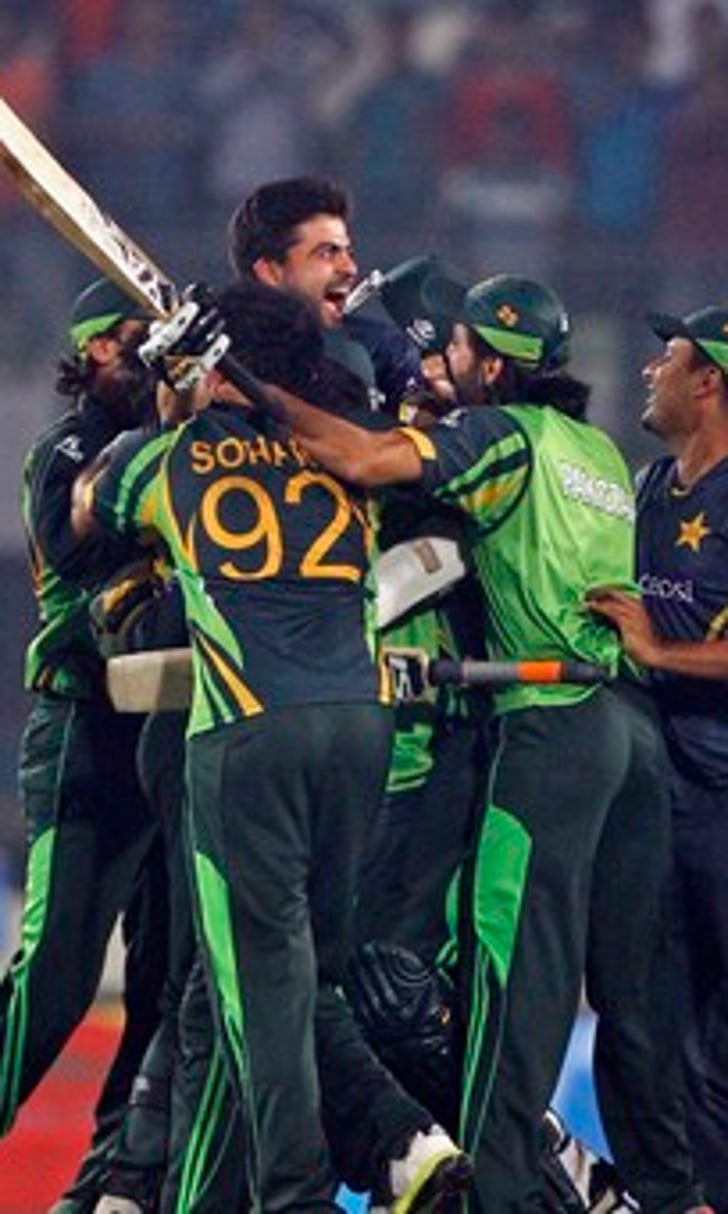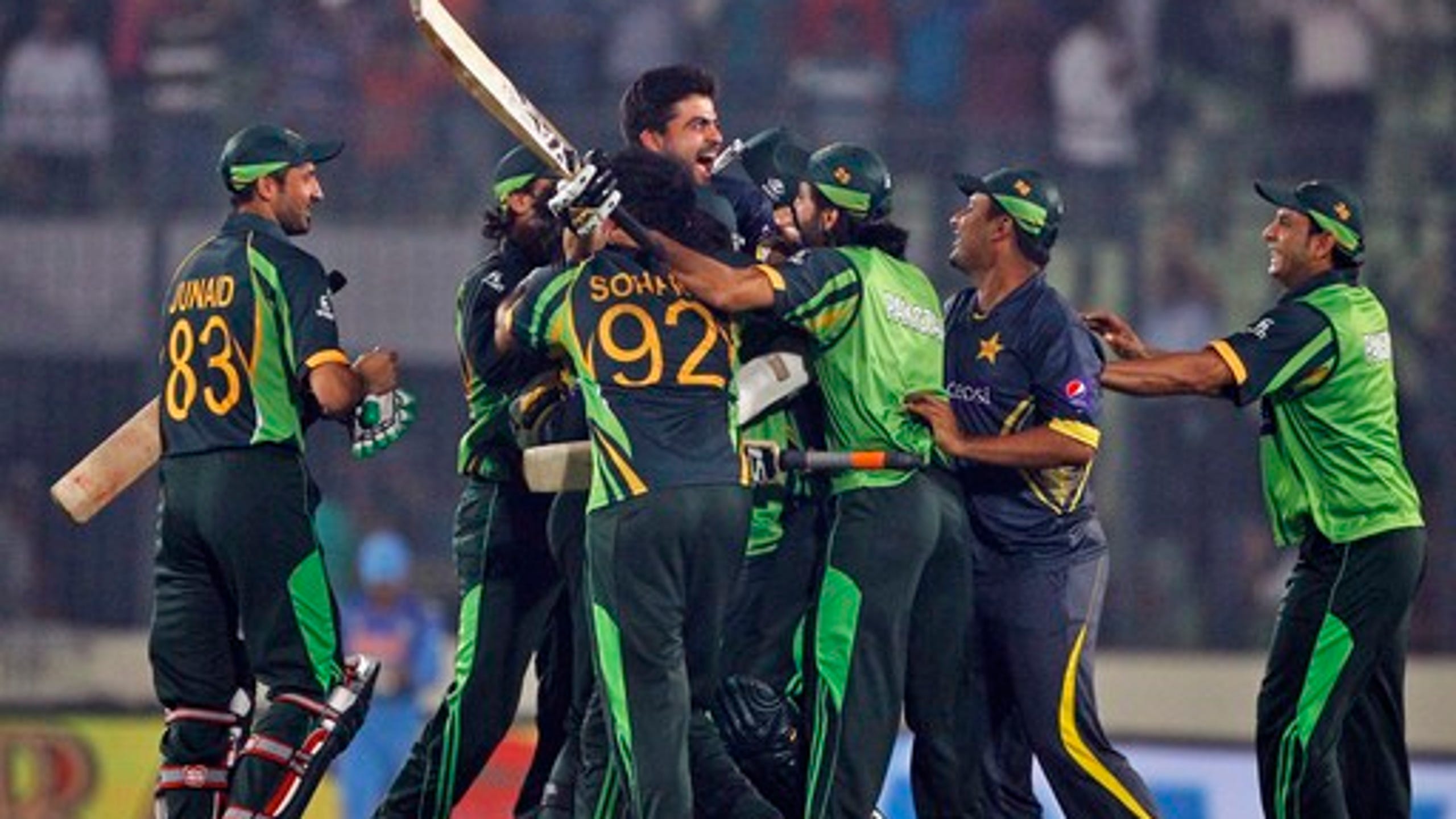 Five of the best Pakistan-India ODIs
BY AP • June 16, 2017
LONDON (AP) Pakistan goes into the Champions Trophy final on Sunday with a superior record in one-day internationals to India.
India, though, has far more trophies.
Here's five of their best ODIs.
---
1985 Four Nations Cup, Sharjah. India won by 38 runs.
Imran Khan trapped opener Ravi Shastri for a golden duck and took career-best figures of 6-14 as world champion India was dismissed for 125. With time to spare, India napped in its dressing room rather than dwell on being humbled, and woke up refreshed. It worked. Javed Miandad, Ashraf Ali and Imran fell for three consecutive ducks, Pakistan slumped to 41-5 and didn't recover. They were all out, incredibly, for 87.
1986 Austral-Asia Cup, Sharjah. Pakistan won by 1 wicket.
Made to bat first in the final, India posted 245, led by Sunil Gavaskar's 92. Pakistan's chase was held together by Javed Miandad, who was on 110 off 113 balls when he needed a four to win off the last ball from Chetan Sharma. Miandad anticipated a yorker so stood in front of the crease. The delivery came as a full toss, and Miandad hit it over the deep square leg boundary for six.
2010 Asia Cup, Dambulla. India won by 3 wickets.
Chasing 268 to win, India hopes looked over when Mahendra Singh Dhoni left in the 43rd over. But the last over came down to six off five balls. Then Suresh Raina was run out. Harbhajan Singh whiffed at the next two balls and was better at exchanging verbals with fielder Shoaib Akhtar. Three runs to get off two balls. Harbhajan sent the penultimate ball sailing over midwicket and India into the final.
2012 Asia Cup, Mirpur. India won by 6 wickets.
A record stand between openers Nasir Jamshed (112) and Mohammad Hafeez (105) set up Pakistan's 329, then all of it was overshadowed by Virat Kohli. First with Sachin Tendulkar (52) then with Rohit Sharma (68), Kohli batted for almost 47 overs to score 183 off 148 balls, including 22 boundaries. He demolished Pakistan, and India completed its highest successful ODI chase with 17 balls to spare.
2014 Asia Cup, Dhaka. Pakistan won by 1 wicket.
India posted 245. Pakistan reached the last over eight down and 10 runs needed to win. Saeed Ajmal was bowled first ball, and new man Junaid Khan got off the mark with a single, giving Shahid Afridi the strike against offspinner Ravichandran Ashwin. He slogged the next ball over the deep extra cover boundary, and the next ball over the long on boundary. Two consecutive sixes won the match, and he kissed Khan on the cheek.
---