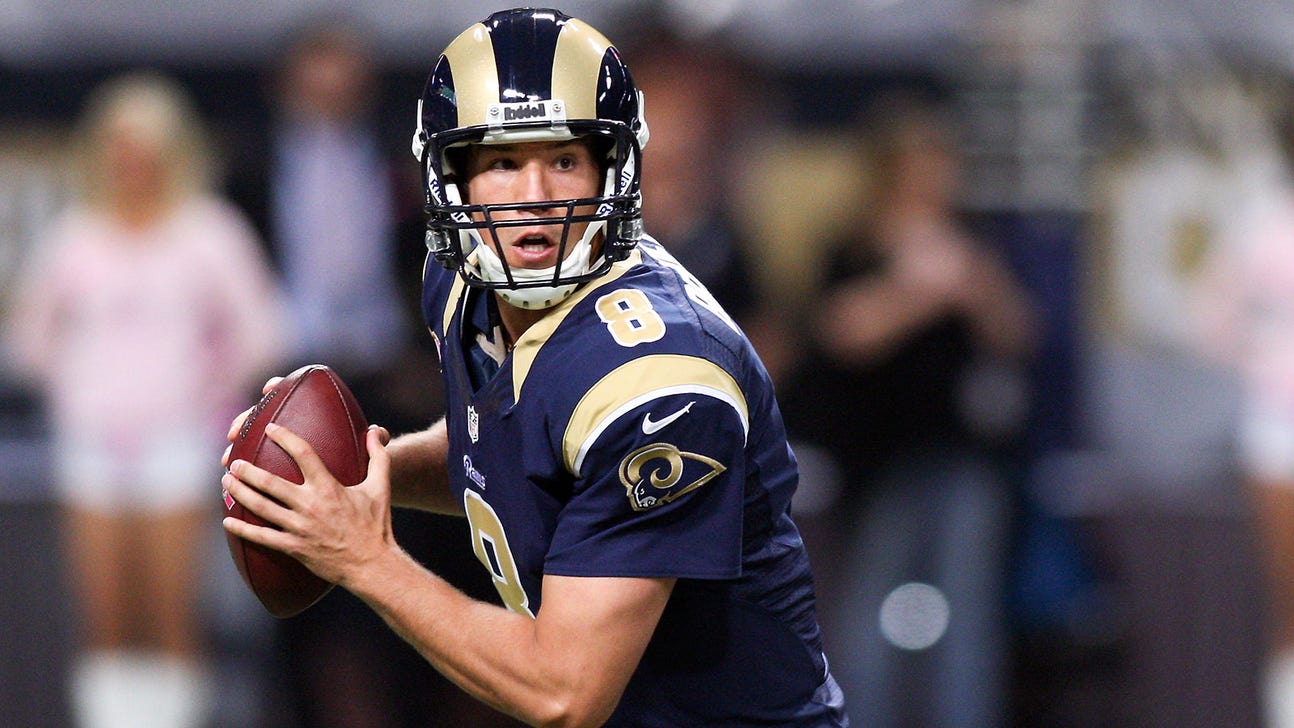 Fisher: Bradford expected to play vs. Packers
Published
Aug. 10, 2014 5:54 p.m. ET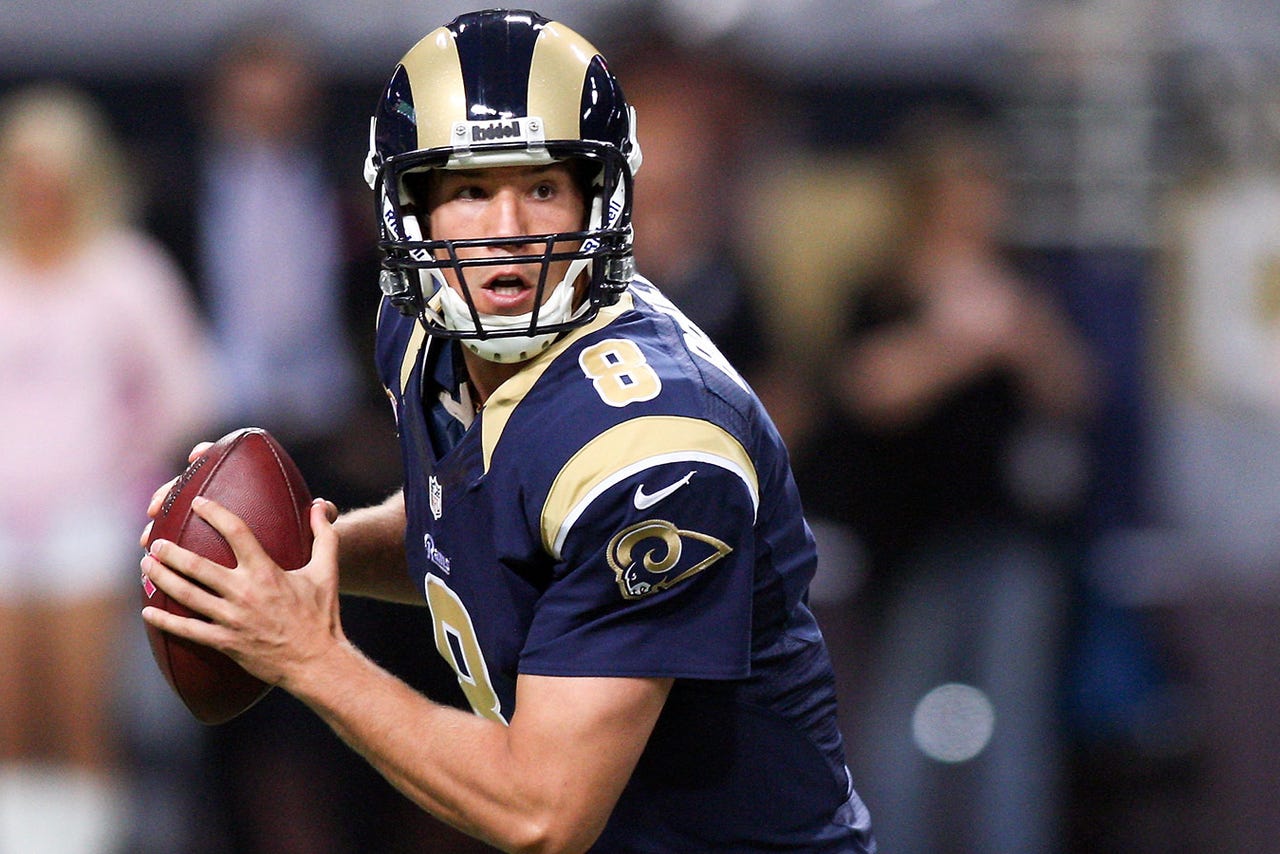 ST. LOUIS -- St. Louis Rams coach Jeff Fisher expects Sam Bradford to play in next week's preseason game against the Green Bay Packers, the quarterback's first time facing competition since he injured his left knee last October.
Fisher said Saturday that he hasn't decided yet how much Bradford, who has declared himself fully healthy after last year's knee surgery, will play against the Packers on Aug. 16. Out of 18 players the Rams held out of Friday night's preseason opener against New Orleans, Fisher says 15 or 16 should play next week.
With so many starters sitting out, the 26-24 loss turned sloppy at times -- including during a ragged final drive that ended with Greg Zuerlein scrambling to attempt a 59-yard field goal as time expired after a rare intentional grounding penalty on a spike to stop the clock.
That was St. Louis' 14th penalty of the game.
"When you have nine starters that don't play for whatever reason, you end up playing a lot of players earlier in the ball game. And when that happens, some of the inexperience translates into penalties," Fisher said. "We had way too many penalties."
On the flip side, Fisher got extended looks at many of his rookies -- including first-round picks Greg Robinson and Aaron Donald. Both got mixed review from Fisher, as did just about every rookie whose name was mentioned during Fisher's news conference.
Robinson's most glaring mistake came on New Orleans' second drive, when Brodrick Bunkley was allowed to rush right up the middle and sack Shaun Hill.
"We had a problem early with communication inside, He turned the nose guard loose and he was supposed to come down. That resulted in a sack," Fisher said. "But from a run game standpoint, he was good. Most of the time, his pass protection was solid. ... I thought he played pretty well, considering he played two positions."
Fisher said he saw positive flashes from Donald and seemed pleased with fellow defensive tackle Ethan Westbrooks. He also heaped praise upon Alex Bayer, an undrafted rookie from Bowling Green who caught a 42-yard pass just before the 2-minute warning to give the Rams a chance at a game-winning field goal.
As for the most watched rookie in training camp, Fisher said Michael Sam played "pretty well" but also made his share of mistakes.
Watch a replay of the Saints-Rams preseason game at 7 p.m. Sunday on FOX Sports Midwest.
"I would expect him to play much better this week after he's got has whatever it is behind him, like the rest of the rookie class and first year-guys," Fisher said. "The first preseason game is nerve-wracking. I think they'll settle down."
Robinson, who split time between guard and tackle as three offensive line starters sat out, said he had some nerves at kickoff but thought he settled in fairly quickly.
"It was a great feeling and I really just missed being in front of a crowd and playing. So it was something good to get back at," Robinson said. "I really was looking forward to it, and even though it was a preseason game, we have to still hold ourselves accountable."
Across the board, that will start with getting rid of the penalties, missed tackles and mental mistakes. Some of that should come naturally as veterans get in the game, the rookies' jitters fade away and everything gets a little more serious.
Demonstrating the nature of opening preseason games, Fisher said his first-half challenge of a spot was only because he knew the league was experimenting with a new replay system and he wanted to do referee Carl Cheffers a favor, even if he basically gave away a timeout. He blamed one missed field goal on a lack of chemistry between a second-string long snapper and holder.
"You should see everybody take a big step this week," Fisher said.
---