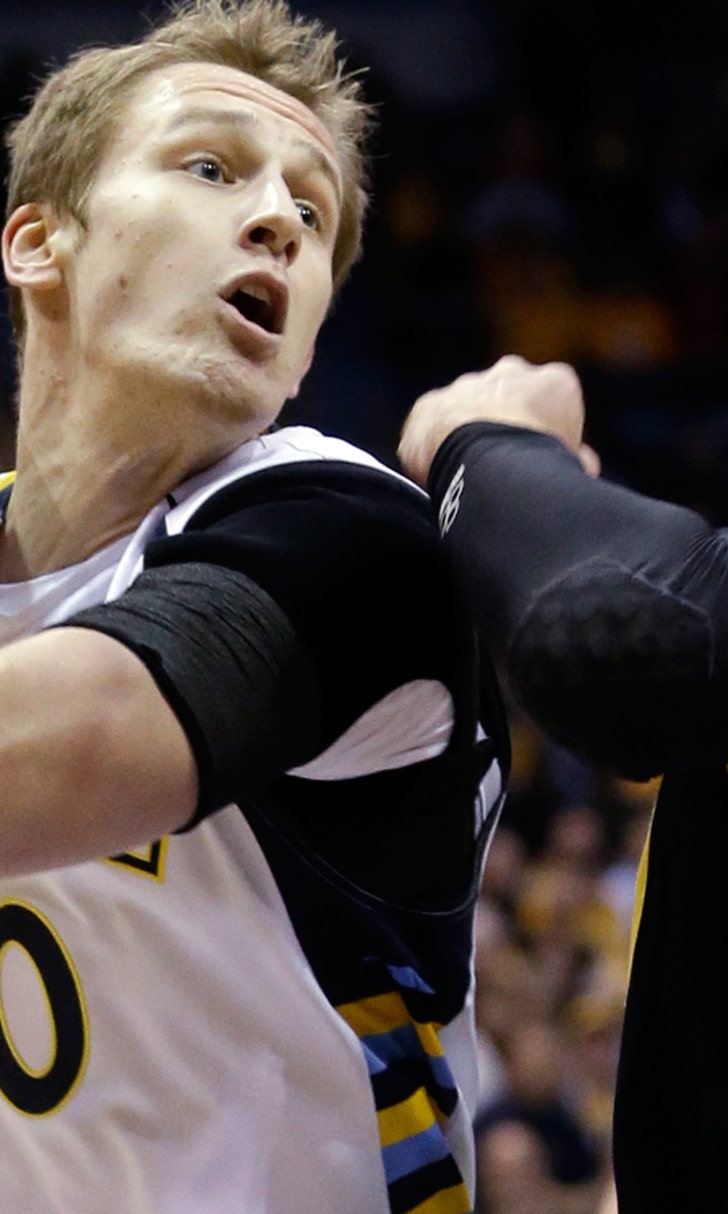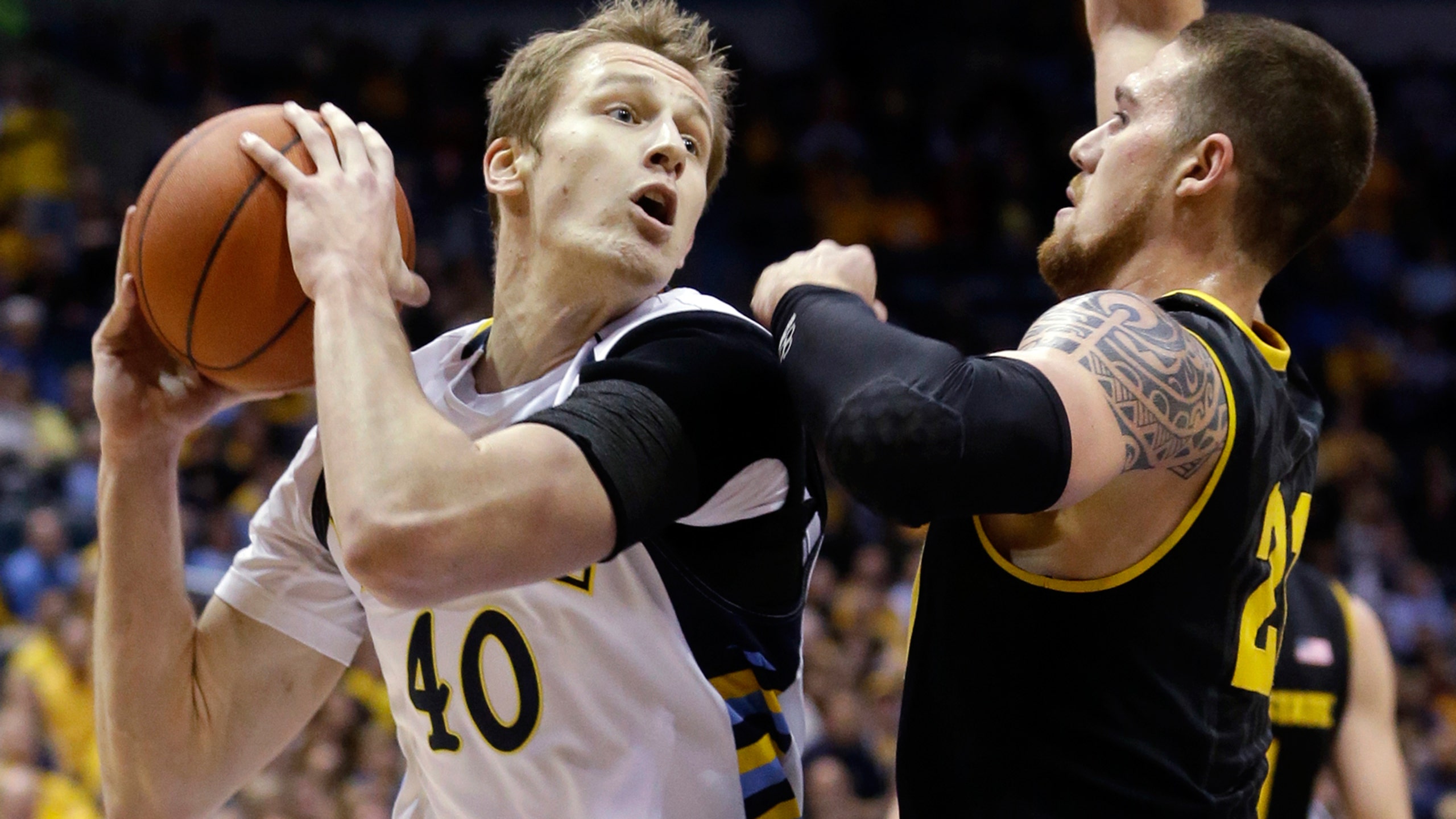 Fischer quickly makes presence felt for Marquette
BY foxsports • December 17, 2014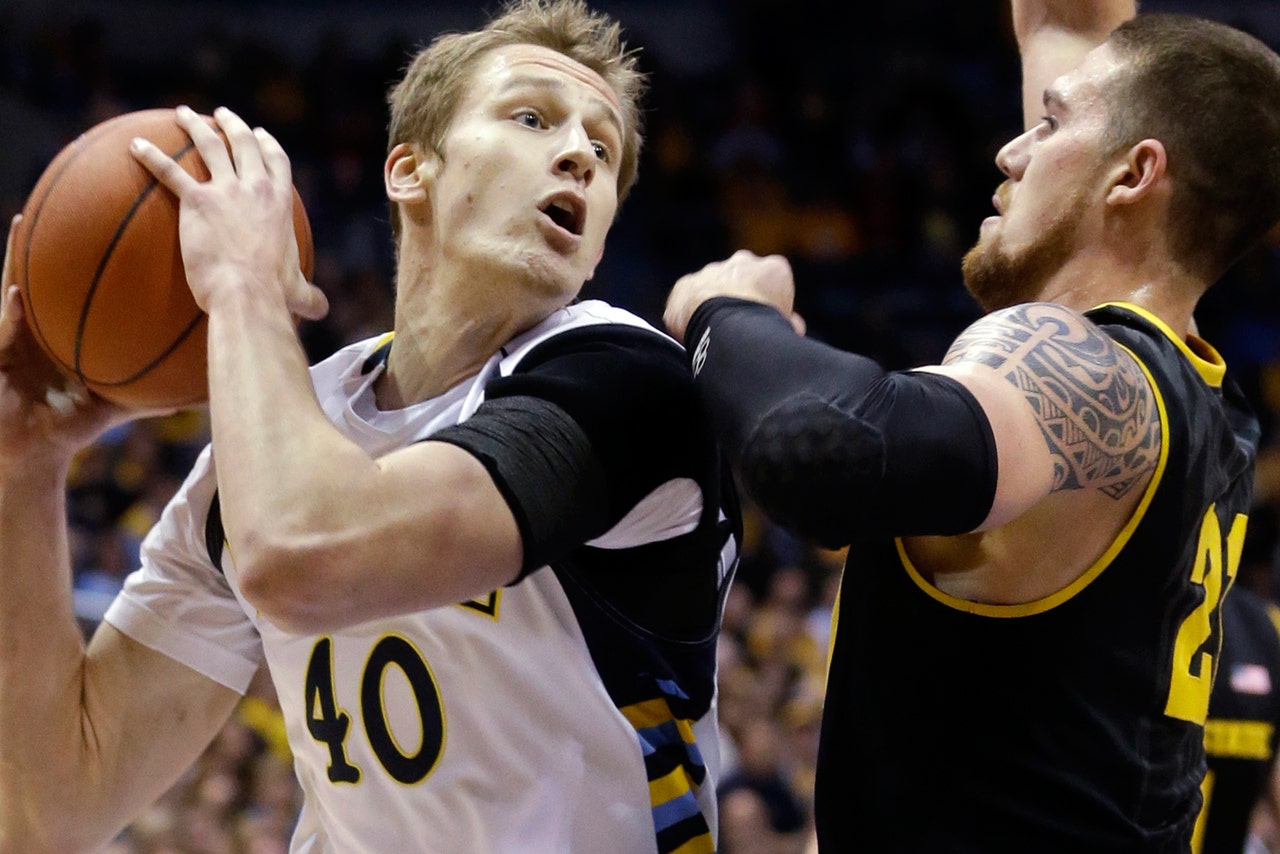 MILWAUKEE -- Luke Fischer's Marquette debut was so highly anticipated and long awaited that it was going to be nearly impossible for him to live up to the hype.
But, after fumbling the first pass he received for a turnover, the Indiana University transfer was nearly perfect, quickly making his presence felt on both ends of the court.
Fischer finished with 19 points, nine rebounds and five blocked shots in 33 minutes off the bench, propelling Marquette to a 78-71 victory over Arizona State at the BMO Harris Bradley Center.
"I don't know if it could have gone any better," Fischer said. "Holding onto the 20-point lead at the end would have been the best, but tonight was perfect."
Simply having a 6-foot-11 center as skilled as Fischer on the floor made a significant difference for Marquette. Entering at the 17:32 mark of the first half, Fischer blocked two shots in his first three minutes on the floor.
Fischer's first points came on a dunk off a Juan Anderson pass to put Marquette up 10-4.
"That kind of set the momentum for the whole team," Fischer said. "That kind of got us on a big run. It wasn't only good for me but it was good for the team."
The former Germantown (Wis.) High School star flashed a variety of post moves on the offensive end and protected the rim on defense. Fischer had 10 points, seven rebounds and four blocks to push Marquette to a 43-32 lead at the half.
Fischer started the second half in place of Steve Taylor Jr. and scored on the first possession to ignite a 13-3 run that helped Marquette take complete control of the game. His dunk with 10:44 to play gave the Golden Eagles a 60-39 lead, their largest of the season.
"He impacted the game in so many ways," Marquette coach Steve Wojciechowski said. "You see 9 for 11 from the field, and his ability to finish inside was terrific, but I thought he impacted the game equally on the defensive end. He really protected our basket, and that was a big key to the game."
Marquette finished with 23 assists on 28 made field goals, while the Golden Eagles shot a season-best 57.1 percent from the floor. It was no coincidence Marquette's most efficient offensive performance came with Fischer giving the offense a dimension it hasn't had.
Fischer's five swats Tuesday were the most by a Marquette player since Marcus Jackson had six blocks against Memphis on Jan. 13, 2005. The Golden Eagles had been starting the 6-8 Taylor at center and entered with just 14 blocks as a team through eight games.
After exclusively playing zone defense in their last four games, the Golden Eagles were able to play effective man defense against the Sun Devils.
"I thought Luke made a big impact on our man defense," Wojciechowski said. "He's a guy who can really protect the rim because of his size. The other thing is, he's a terrific communicator, and the best defenses have a guy who can really communicate."
Although Arizona State played seven players off the bench to Marquette's three, the reserves of the Golden Eagles outscored their counterparts, 41-16. In addition to Fischer's 19 points, sophomore guard Jajuan Johnson added a career-high 22.
Johnson and Fischer combined to play 65 minutes off the bench, while the third reserve, freshman Sandy Cohen III, played just three minutes.
"I thought our bench gave us a huge spark," Wojciechowski said. "Obviously people are going to talk about Luke, but I thought JJ's performance was equally impressive. JJ had his best week of practice, and it's funny how a lot of times when you practice really well, it translates into the game. I felt like JJ was going to have a great performance based on the way he's been practicing. He did a great job for us tonight.
While Arizona State is picked to finish near the bottom of the Pac-12 with a retooled roster after last year's trip to the NCAA tournament, junior center Eric Jacobsen entered averaging 11.7 points and 8.0 rebounds.
Jacobsen is 6-11 and 255 pounds, meaning Fischer wasn't racking up numbers against a smaller player.
"We were well aware of him," Arizona State coach Herb Sendek said. "Whether we had an answer for him is another question. We were well aware of who he is and what his background is.
"He can be a very good player. He was terrific tonight. His numbers would be impressive in any game let alone in your first game after sitting out for a year. Usually it takes a little bit of time to get your footing, especially when you are coming back mid-season. That was really impressive."
As Fischer checked out for the final time with 31 seconds to play, the Bradley Center crowd loudly chanted "Luuuuuke." It is just one game, but the sophomore gave a glimpse of why Marquette couldn't wait to get him eligible.
"Part of the reason I came back was to play for a team in Wisconsin, to play for a team I grew up cheering for," Fischer said. "After I left (the state of Wisconsin) I didn't understand why I didn't stay home."
Follow Andrew Gruman on Twitter
---